Discover more from IgelSparks Substack
My personal Substack
"Unveiling the Vitality Boosters: Exploring the Benefits of B Vitamins"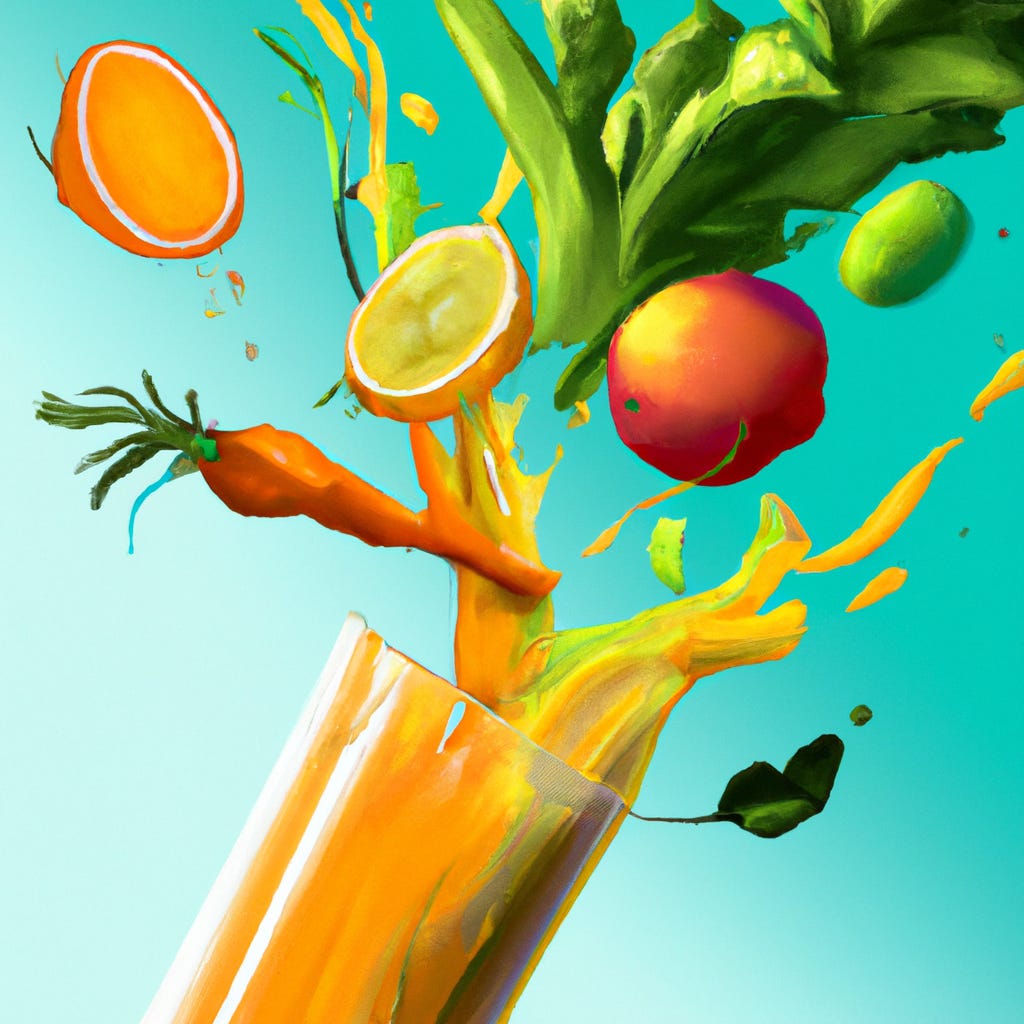 Introduction to B Vitamins
B vitamins constitute a group of essential micronutrients that play a vital role in energy metabolism and other bodily functions. These water-soluble vitamins are not stored in the body, and hence, must be replenished daily through diet or supplements. B-complex supplements often contain all eight B vitamins, including thiamine (B1), riboflavin (B2), niacin (B3), pantothenic acid (B5), pyridoxine (B6), biotin (B7), folate (B9), and cobalamin (B12). These vitamins work synergistically to promote the healthy functioning of the nervous system, red blood cells, DNA synthesis, immune system, and skin health.
Among all the B vitamins, vitamin B12 deserves special attention due to its unique features. As only found naturally in animal foods like meat, fish and dairy products. Vitamin B12 supports the production of red blood cells and aids DNA synthesis required for cell division. Individuals with vitamin B12 deficiency may exhibit symptoms such as fatigue, weakness, anemia, depression or memory loss.
A well-balanced diet rich in whole grains, nuts/seeds/legumes and green vegetables may provide sufficient amounts of these vitamins. However certain health conditions such as strict veganism or pernicious anemia lead to malabsorption making supplements necessary for optimal intake.
Get your daily dose of B vitamins and say goodbye to feeling BOring and BLah.
Benefits of B Vitamins
To explore the benefits of B vitamins, this section uncovers superior vitality boosters for optimal health. With energy production, reducing the risk of heart disease, supporting brain function, improving mood and reducing stress, these sub-sections provide a comprehensive overview of the advantages that B vitamins bring to your body and mind.
Energy Production
B Vitamins play a crucial role in the production of energy within the body. The vitamins are responsible for converting carbohydrates into glucose, essentially providing fuel for our cells.
Vitamin Function in Energy Production Sources B1 (Thiamine) Helps convert carbohydrates into energy Pork, enriched grains, nuts, legumes B2 (Riboflavin) Aids in breaking down fats and proteins for energy Dairy products, fortified cereals, lean meats B3 (Niacin) Assists in converting food into energy and regulating cholesterol levels Meat, fish, poultry, peanuts, fortified cereals B6 Plays a role in metabolizing glucose Dark leafy greens, asparagus, beets B12 Helps produce red blood cells that carry oxygen throughout the body Meat, fish, poultry, dairy products
Vegans and vegetarians may need to take supplements to get enough B12.
What sets each B Vitamin apart is their unique function to create energy, but they all work together to ensure optimal production. For example, B6 plays a role in metabolizing glucose, while B12 helps produce red blood cells that carry oxygen throughout the body.
Research has shown that B Vitamin deficiencies can lead to decreased energy levels and even bouts of fatigue, which can hinder productivity and overall well-being. Hence it's essential to consume an appropriate amount of these vitamins regularly.
As per a recent study by Harvard Health Publishing says, "B Vitamins have several benefits like support for many cellular processes and energy production".
Take your vitamins and keep your heart pumping, because nothing says 'I love you' like a healthy cardiovascular system.
Reduces Risk of Heart Disease
Consuming foods rich in B vitamins can lower the likelihood of developing cardiovascular diseases. The vitamin helps in regulating cholesterol levels and controlling blood pressure, which are critical factors for heart health.
B vitamins, including folic acid, niacin, thiamin, riboflavin, and pyridoxine, aid in converting food into energy. Pyridoxine is useful in reducing homocysteine levels, which causes inflammation of blood vessels leading to heart disease. Similarly, niacin reduces LDL cholesterol and triglycerides in the bloodstream.
Apart from regulating metabolism and maintaining healthy red blood cells, these vitamins improve oxygen circulation. A deficiency could lead to various health issues such as anemia or even strokes.
While supplements are widely available for daily intake of B vitamins, incorporating whole-grain cereals, fresh fruits and vegetables like tomatoes or spinach into your diet also works effectively to reduce heart disease risk. A well-balanced meal with sufficient amounts of essential nutrients lowers the risk of developing ailments associated with poor heart health.
Not getting enough B vitamins could leave you as forgetful as a goldfish - but with none of the charming underwater decor.
Supports Brain Function
B Vitamins Boost Cognitive Performance
B vitamins play a pivotal role in promoting healthy brain function. These nutrients enhance cognitive performance, memory and concentration by improving blood flow to the brain. They also help in the production of neurotransmitters responsible for transmitting signals between brain cells, leading to improved mental clarity, alertness and mood.
In addition to this, regular intake of B vitamins can also aid in reducing stress levels. By decreasing cortisol levels, these vitamins protect the brain from damage caused by chronic stress and reduce symptoms of anxiety and depression.
It's important to note that each B vitamin serves a unique purpose when it comes to brain health. For instance, Vitamin B6 aids in the production of serotonin, which regulates mood and sleep patterns. Meanwhile, vitamins B9 and B12 are crucial for DNA synthesis, red blood cell formation and nerve function.
Don't miss out on the numerous benefits B vitamins offer for your brain health. Incorporate foods such as whole grains, leafy green vegetables, eggs and lean proteins into your diet or consider taking a supplement if necessary. Take care of your mind along with your body!
Take your B Vitamins daily, and you'll be one step closer to being that annoyingly happy person who greets everyone with a smile in the morning.
Improves Mood and Reduces Stress
The intake of B vitamins has been linked to improved mood and reduced stress levels. According to research, B vitamins play a crucial role in the production of serotonin, a neurotransmitter that regulates mood. Additionally, B vitamins help reduce homocysteine levels, which if too high can cause depression and anxiety disorders.
Moreover, B vitamins have been shown to improve cognitive function and memory retention. This is due to their ability to support healthy brain function by aiding the production of neurotransmitters such as dopamine.
Furthermore, incorporating more foods rich in B vitamins such as leafy greens, legumes, nuts, and fortified cereals into your diet can help improve your overall health and well-being. Taking a B vitamin supplement daily could also be beneficial for those struggling with mood disorders or high stress levels.
Overall, the consumption of B vitamins plays a vital role in maintaining optimal brain functions leading to improved mood thus reducing stress levels. Therefore, it is essential to ensure adequate intake in your daily diet or through supplements.
Want a daily dose of B vitamins without swallowing a pill? Load up on bacon, eggs, and salmon – your taste buds and brain will thank you.
Food sources of B Vitamins
To discover the different food sources of B vitamins, turn to the section that discusses the benefits of these essential nutrients. In this part, you'll find a comprehensive guide to some of the most prominent sources of B vitamins that include Thiamine (B1), Riboflavin (B2), Niacin (B3), Pantothenic Acid (B5), Pyridoxine (B6), Biotin (B7), Folate (B9), and Cobalamin (B12), curated for you to choose from.
Thiamine (B1)
Thiamine, also known as vitamin B1, is a crucial nutrient that the body needs to function properly. It plays a vital role in converting carbohydrates into energy and is essential for the healthy functioning of the nervous system. Thiamine deficiency can cause serious health problems such as Beriberi and Wernicke-Korsakoff syndrome.
Eating a well-balanced diet that includes foods rich in thiamine can prevent deficiencies. Some good food sources of thiamine are whole grains, fortified cereals, meat, fish, legumes and nuts. Vegetables such as spinach and broccoli also contain small amounts of thiamine.
It's important to note that excessive consumption of alcohol can interfere with the absorption of thiamine in the body, leading to deficiencies. Individuals who consume large amounts of alcohol are therefore at an increased risk of developing thiamine deficiency and should supplement their diets with appropriate levels of this essential nutrient.
Historically, lack of government regulation over white flour production in the early 1900s led to widespread cases of beriberi. In response, many countries began adding thiamine to flour as a fortification measure to ensure people had access to this essential nutrient. Today, many countries have formed programs to fortify foods with Vitamin B1 which has led to a decrease in thiamine-related deficiencies worldwide.
Want to light up your life? Just eat some riboflavin-rich foods and watch your energy levels soar.
Riboflavin (B2)
Riboflavin, commonly known as Vitamin B2, is an essential nutrient that plays a crucial role in maintaining healthy skin and eyes, and in boosting energy levels. It also helps in breaking down carbohydrates, fats and proteins for energy production.
Many food sources are rich in Riboflavin, including dairy products such as milk, cheese and yogurt. Whole grains, nuts and leafy green vegetables like spinach and broccoli are also excellent sources of this Vitamin.
It is worth noting that cooking can cause some loss of Riboflavin in foods. Therefore, it is best to consume these foods raw or to lightly cook them to preserve the Vitamin content.
Pro Tip: To ensure adequate intake of Riboflavin from your diet alone, it is recommended to consume a variety of foods from different food groups daily.
Niacin may sound like a fancy way to say 'knee-akin', but it's actually a crucial B vitamin found in delicious sources like chicken, tuna, and mushrooms.
Niacin (B3)
Niacin, also known as vitamin B3, is an essential nutrient involved in numerous metabolic processes. It plays a crucial role in supporting brain function and enhancing skin health by reducing inflammation. Foods rich in niacin include beef liver, chicken breast, turkey, salmon, peanuts, and mushrooms. Increasing niacin intake may benefit those with high cholesterol levels or individuals at risk of developing cardiovascular disease.
Furthermore, plant sources of niacin have lower bioavailability than animal sources due to the presence of a compound called phytic acid that binds to niacin and makes it less absorbable. However, soaking and sprouting grains and legumes can reduce the amount of phytic acid and improve niacin absorption.
Pro Tip: To enhance niacin absorption from plant sources, it's recommended to consume them alongside foods rich in vitamin C or cook them with bone broth that contains minerals such as calcium that aid in niacin uptake.
I don't always get my B vitamins from food sources, but when I do, I prefer Pantothenic Acid - it's like a multivitamin for my hair and skin.
Pantothenic Acid (B5)
Pantothenic acid is a type of B vitamin, also known as vitamin B5. It is found in many food sources such as whole grains, legumes, and meats. This vitamin plays a vital role in the body by helping to break down fats and carbohydrates for energy production and aiding in the production of red blood cells.
Foods that are rich in pantothenic acid include avocados, mushrooms, sweet potatoes, and salmon. Additionally, fortified cereals and other processed foods can also contain significant amounts of this essential nutrient. Consuming an adequate amount of this vitamin is important for maintaining good health.
Interestingly, pantothenic acid was first identified in 1931 when scientists isolated it from liver extracts. Since then, research has shown its crucial role in various metabolic functions within the body. Adequate intake of this nutrient can prevent deficiencies such as dermatitis or hair loss.
While it may not receive the same level of attention as other vitamins such as vitamin C or D, pantothenic acid plays a critical role in keeping our bodies functioning properly. Incorporating various food sources rich in this nutrient into our diets can ensure we are meeting our daily needs for optimal health and wellness.
Think you're getting enough B6 from your diet? Don't be a pyridoxine-slacker, go grab some fortified cereals and keep those nerves and blood cells happy.
Pyridoxine (B6)
Pyridoxine is a type of vitamin B6 that plays a vital role in various bodily functions, including physical and mental health. It aids in the production of neurotransmitters that regulate mood and brain performance. This vitamin also facilitates the formation of red blood cells, supports an efficient immune system, and assists in breaking down protein.
Some of the natural sources of Pyridoxine are salmon, poultry, bananas, chickpeas, brown rice, potatoes. These foods are easily accessible, versatile and can be incorporated into daily diets to maximize nutrient intake needs.
Furthermore, the deficiency of this vitamin can result in issues such as anemia or depression. The low levels may cause irritability to panic attacks which can significantly impact your life's quality.
It is essential to consume foods rich in Pyridoxine regularly. Make sure to include different sources to get maximum benefits from this valuable nutrient. Don't let the fear of missing out on good health opportunities cause adverse effects on your wellbeing; eat healthy!
Biotin: the vitamin that's so important, even your hair and nails demand a daily dose. They don't call it the 'beauty vitamin' for nothing.
Biotin (B7)
Biotin, also known as vitamin B7, is a water-soluble vitamin that plays a crucial role in the metabolism of fatty acids and glucose. It serves as a coenzyme in many critical reactions throughout the body.
The primary food sources of biotin are meat, eggs, and dairy products. However, it can also be found in smaller quantities in nuts, seeds, and some vegetables and fruits like sweet potato and avocado. Cooking methods such as boiling or frying can result in biotin loss; hence consuming raw or minimally cooked foods is preferred.
Interestingly, biotin deficiency is rare but can affect individuals with certain genetic disorders or undergo prolonged antibiotic therapy. Symptoms include thinning hair, scaly rash around the eyes or nose and neurological symptoms like seizures or depression.
I recall a friend of mine who experienced severe hair loss due to prolonged antibiotic use until they were diagnosed with biotin deficiency by their physician. A change in diet to include more biotin-rich foods helped improve their condition significantly.
Folate: the vitamin that helps you hold on to your sanity when your neighbour decides to mow their lawn at 7am on a Saturday.
Folate (B9)
Folate, a B-vitamin essential for DNA synthesis, plays a critical role in fetal development. Consuming adequate folate-rich foods before and during pregnancy can prevent birth defects. Dark green leafy vegetables like spinach and broccoli, legumes, nuts and seeds are all good sources of folate.
Other sources of this vital nutrient include citrus fruits, whole grains, poultry, fish and eggs. Adequate intake of this vitamin is crucial to avoid megaloblastic anemia and premature births. Folate also helps maintain healthy skin, hair and liver function.
It's recommended that pregnant women consume 600-800 micrograms of folate per day to ensure proper fetal development. Note that cooking methods such as boiling or steaming may decrease the amount of folate in foods.
Pro Tip: Pairing Vitamin C rich foods with folate-rich foods can enhance absorption by up to 30%.
Cobalamin: because vegans have to get their B12 from somewhere, and cows are not exactly volunteering to donate their meat.
Cobalamin (B12)
Vitamin B12 is the essential nutrient that plays a crucial role in maintaining healthy nerves and blood cells. It aids in the production of DNA and is necessary for cell division. This vital vitamin is referred to as the "cobalamin," which is a water-soluble vitamin not stored effectively by the human body, making a person prone to deficiency.
The primary sources of cobalamin are animal-based foods such as meat, fish, eggs, and dairy products. Vegans could opt for fortified cereals or supplements as a means of obtaining their B12 intake. Cobalamin deficiency may lead to red blood cells' impaired formation and function which could result in megaloblastic anemia.
For older adults, impaired absorption of cobalamin is highly possible due to decreased stomach acid levels; thus, it's recommended they consume B12 supplements or fortified foods regularly.
Pro Tip: Consuming adequate amounts of Vitamin C-rich food while consuming vitamin B12-containing meals enhances the latter's absorption in the body.
Going overboard on B Vitamins won't turn you into Batman, but it could lead to some serious pee of steel.
Recommended Daily Intake of B Vitamins
To ensure that your body is receiving the right amount of B vitamins, it's crucial to know the recommended daily intake for each type. In order to determine your own B vitamin requirements, factors such as age, sex, and certain medical conditions need to be taken into account. Discover how these factors affect your B vitamin needs in the following sub-sections.
Factors affecting B Vitamin requirement
To determine the elements that affect B Vitamin requirement, various factors must be taken into account. These include age, gender, lifestyle habits, and underlying health conditions. The body's needs for these essential vitamins will vary depending on these factors.
Factor Description Age As individuals age, their bodies may require more B Vitamins to accommodate physiological changes that occur over time. Gender There may be differences between the recommended daily intake of B vitamins for men and women due to variances in metabolic processes based on gender. Lifestyle Habits Practices such as smoking or consuming alcohol can have negative impacts on the body's B Vitamin storage levels and need for supplementation. Health Conditions Certain medical conditions like celiac disease or Crohn's disease can disrupt nutrient absorption in the body, leading to increased requirements of B Vitamins.
It is important to note that there are other factors that may impact an individual's B Vitamin requirements. For instance, if a person is vegan or vegetarian, they may require additional supplementation since certain forms of vitamin B12 are found primarily in animal products.
I recall a friend who had been struggling with persistent fatigue; despite attempts at improving their diet and sleep patterns, they still felt run down every day. After undergoing some tests, it was discovered that they were deficient in several key B Vitamins. By adding supplements to their regimen along with dietary modifications, my friend was able to improve their energy levels significantly and enjoy a better quality of life overall.
If you're feeling more tired than a sloth on a Sunday, you may want to check your B vitamin levels before blaming your bed.
B Vitamin Deficiency
To understand B vitamin deficiency, it's vital to explore the symptoms, causes, and health risks associated with it. In order to ensure that you're getting all the necessary vitamins, it's important to understand the signs of B vitamin deficiency. Understanding the causes can help you prevent and address the issue. Knowing the health risks associated with this deficiency can highlight the importance of addressing it.
Symptoms of B Vitamin Deficiency
B vitamins are essential for overall health and wellbeing, and a deficiency can cause various symptoms:
Fatigue

Weakness

Skin inflammation

Mouth sores

Nerve damage
In addition to these common symptoms, a lack of B vitamins can also lead to digestive issues, depression, and memory problems. It's important to spot these signs early on as untreated deficiencies can lead to serious complications.
To address B vitamin deficiency, consuming a balanced diet containing meat, fish, dairy products, or fortified cereals is an effective remedy. Alternatively, taking supplements as prescribed by a doctor or registered nutritionist can also help alleviate the symptoms.
Skipping B vitamins is like skipping leg day at the gym - it may seem insignificant, but eventually, it'll catch up with you.
Causes of B Vitamin Deficiency
B Vitamins play a crucial role in the metabolism process and are involved in converting food into energy. The deficiency of these vitamins arises due to inadequate intake or other health conditions.
The main factors contributing to B Vitamin Deficiency include:
poor diet

alcoholism

malabsorption disorders

digestive and autoimmune diseases

genetic defects

certain medications that affect absorption
Inadequate intake of vitamins through foods such as milk, meat, eggs or their derivatives is another prominent cause. Individuals following a vegan diet are at high risk for vitamin B12 deficiency as it is only present naturally in animal-derived foods.
Celiac disease affects the small intestine's ability to absorb nutrients leading to an insufficiency of nutrient absorption which can cause vitamin deficiencies. Additionally, antibiotic use disrupts intestinal microflora causing malabsorption of vitamins.
The true history worth mentioning about B Vitamin Deficiency links back to 1880 when physicians began recognising a connection between beriberi -a nervous system disorder- and a diet deficient in thiamine (vitamin B1). Later on, several vitamin deficiency conditions were associated with each of the eight B-complex vitamins. Today it is understood that together these essential micronutrients help keep us healthy and active throughout life by supporting our cellular processes.
'B' prepared for the health risks of B Vitamin deficiency, or it could cause a 'B'elated trip to the doctor.
Health Risks of B Vitamin Deficiency
B Vitamins are essential nutrients for our bodies and their deficiency poses significant health risks. Lower levels of B vitamins in our bodies can lead to anemia, neurological disorders, birth defects, and compromised immune systems. These nutrients work together to improve brain function, boost energy levels, support cell metabolism, and maintain healthy skin and hair.
In particular, Vitamin B12 deficiency can cause pernicious anemia and other neurological problems. Absorbing this nutrient becomes difficult for older adults experiencing gastric issues or people with vegetarian diets that lack sufficient B12 intake. Meanwhile, Vitamin B6 plays a crucial role in regulating mood and reducing inflammation in the body.
Did you know that riboflavin (Vitamin B2) helps protect against cataracts? Research suggests that consuming adequate amounts of riboflavin lowers the risk of age-related macular degeneration by up to 30%. A study published by the American Journal of Clinical Nutrition found that increased niacin (Vitamin B3) consumption reduced cholesterol levels by 26%.
(Source: Medical News Today)
Take your Bs and supplement your energies - it's like having a boost button for your body!
B Vitamin Supplements
To explore the benefits of B vitamin supplements, delve into the world of different types, dosage, safety, risks and side effects. By adventure into each sub-section, you'll get a holistic understanding of how these supplements can help boost your vitality.
Types of B Vitamin Supplements
B Vitamins are a crucial part of maintaining a healthy body. If you're looking to supplement your diet with B Vitamins, there are several types of supplements available.
B1 (Thiamine) Supplements

B2 (Riboflavin) Supplements

B3 (Niacin) Supplements

B6 (Pyridoxine) Supplements

B12 (Cobalamin) Supplements
Each type of B Vitamin Supplement offers unique benefits for the body. For example, Thiamine helps convert food into energy and supports healthy brain function. On the other hand, Niacin aids in cholesterol management and promotes healthy skin.
Although all B Vitamins are water-soluble and can be found naturally in foods like leafy greens, beans, and meats, different people may have varying levels of access to these nutrients. Therefore, taking supplements can ensure that your body gets the necessary amount of each vitamin.
Interestingly, the discovery of B Vitamins is rooted in the work of a scientist named Casimir Funk back in 1912. Funk was investigating a specific disease called Beriberi and discovered that it could be treated with a chemical isolated from rice polishings. This chemical was later identified as Thiamine - or Vitamin B1 - marking the start of our knowledge about this group of vitamins.
Taking too many B vitamin supplements won't turn you into a superhero, but it might give your bathroom visits an explosive twist.
Dosage and Safety
For the optimal administration of B vitamin supplements, it is important to consider their dosage and safety. Here are some points to keep in mind:
Dosages vary depending on age, sex, and health conditions. Consult with a healthcare professional before choosing a dosage.

Taking excess amounts of B vitamins can lead to adverse effects such as diarrhea, skin rashes, or nerve damage.

Keep track of your daily intake of B vitamins from food sources and supplements combined.

Avoid combining B vitamin supplements with medications that may interact with them.

Pregnant women should avoid exceeding supplement dosages set by their healthcare provider.
In terms of additional considerations, be aware that certain foods contain high levels of some types of B vitamins. These include shellfish for vitamin B12 and leafy greens for folate. It is also essential to choose reputable supplement manufacturers that provide accurate information on their labels.
To ensure the best results from taking B vitamin supplements, consider these suggestions:
Take the recommended dosage consistently every day.

Choose high-quality supplements from reputable manufacturers.

Incorporate nutrient-rich foods into your diet as much as possible.
Taking these steps will help you maintain optimal health and wellness through proper use of B vitamin supplements. Taking too many B vitamins can turn you into a walking alphabet, but thankfully the worst side effect you'll experience is yellow pee.
Risks and Side Effects
Beware of Potential Hazards and Adverse Reactions
While B vitamin supplements are generally considered safe and well-tolerated, there are some possible risks and side effects to be aware of. High doses of some B vitamins can cause discomfort or harm, especially when taken orally or injected without medical supervision. For instance, excessive intake of pyridoxine (vitamin B6) may lead to sensory neuropathy and impair nerve function. Meanwhile, too much folic acid (vitamin B9) may mask symptoms of vitamin B12 deficiency or increase the risk of cancer in people with existing tumors.
It is also possible that certain individuals who take B vitamin supplements may experience allergic reactions or interact with other medications. People who have liver diseases or kidney problems should consult a doctor before taking high-dose supplements, as their bodies may not be able to process them properly. Additionally, pregnant women should avoid excessive intake of certain forms of poorly controlled folic acid because it could affect fetal development.
Moreover, people who rely solely on dietary supplements for their nutrient needs may miss out on other essential nutrients that are important for overall health. It is recommended that individuals get their daily allotment of vitamins and minerals from a well-balanced diet rather than just taking supplements alone.
In a real case reported by the National Institutes of Health (NIH), a 52-year-old woman developed severe respiratory distress syndrome after ingesting high doses of niacinamide (a form vitamin B3) over several months to treat her osteoarthritis. She was advised by her chiropractor friend to take six grams per day instead of the recommended dose of 1-2 grams per day. As a result, she suffered from acute liver failure and required mechanical ventilation for three weeks until her condition stabilized. The incident highlights the importance of using reputable sources when choosing dietary supplements and seeking professional advice before exceeding recommended dosages.
Take your B vitamins and live long enough to see the robot uprising... or at least have a healthy immune system.
Conclusion: Importance of B Vitamins for Overall Health and Well-being.
B Vitamins are crucial for overall health and vitality. They play a vital role in the proper functioning of the nervous system, energy metabolism, and DNA synthesis. In addition to that, they support mental function, skin, and hair health, and help in reducing inflammation. Not getting enough B Vitamins can cause various problems such as anemia, fatigue, cognitive impairment, mood swings, and even birth defects during pregnancy.
To ensure your body gets enough B Vitamins, it is important to maintain a balanced diet or take supplements. Foods rich in B Vitamins include whole grains, fish, meat, dairy products, and leafy greens. Moreover, it is best to consult with a healthcare provider before taking any supplements as they can interact with other medications.
It's worth mentioning that different types of B Vitamins offer varying benefits when consumed in recommended amounts. For instance:
Vitamin B1 supports nerve transmission

Vitamin B2 helps convert food into energy

Vitamin B3 lowers cholesterol levels

Vitamin B6 aids in red blood cell production

Vitamin B9 is crucial for healthy fetal development during pregnancy

Vitamin B12 is necessary for proper brain function
Without adequate intake of these essential vitamins people may experience symptoms that may affect their well-being, consequently increasing the risk of developing long term negative consequences.
Take charge of your health today by consuming foods that are high in complex carbohydrates or reaching out to a qualified physician who can help you create an individual supplement or dietary plan according to your unique needs.
Remember - don't miss out on all of the outstanding benefits these powerful vitamins have to offer!
Frequently Asked Questions
1. What are B vitamins and why are they important for our health?
B vitamins are a group of water-soluble vitamins that play a vital role in maintaining good health. They help convert food into energy, support brain function, and promote healthy skin, hair, and eyes.
2. What are some foods that are high in B vitamins?
B vitamins are found in a variety of foods, including whole grains, leafy greens, nuts, seeds, meat, fish, and dairy products.
3. What are the benefits of taking B vitamin supplements?
While it's usually best to get your B vitamins from whole foods, supplements can be useful for people who are unable to get enough from their diet. B vitamin supplements may help improve mood, boost energy levels, and support cognitive function.
4. Are there any risks associated with taking B vitamin supplements?
B vitamin supplements are generally safe for most people, but they can interact with certain medications or be harmful in high doses. It's important to talk to your healthcare provider before starting any new supplements.
5. Can B vitamins help with weight loss?
There is some evidence to suggest that B vitamins may help with weight loss, as they play a role in metabolism and energy production. However, more research is needed in this area to confirm their effectiveness for weight loss.
6. How much B vitamins do I need per day?
The recommended daily intake of B vitamins varies depending on age, sex, and other factors. In general, adults should aim to get at least 400-600 micrograms of folate, 2-2.4 micrograms of B12, and 1.3 to 1.7 milligrams of B6 per day.