Discover more from IgelSparks Substack
My personal Substack
Taurine: The Amino Acid for Energy, Exercise, and Heart Health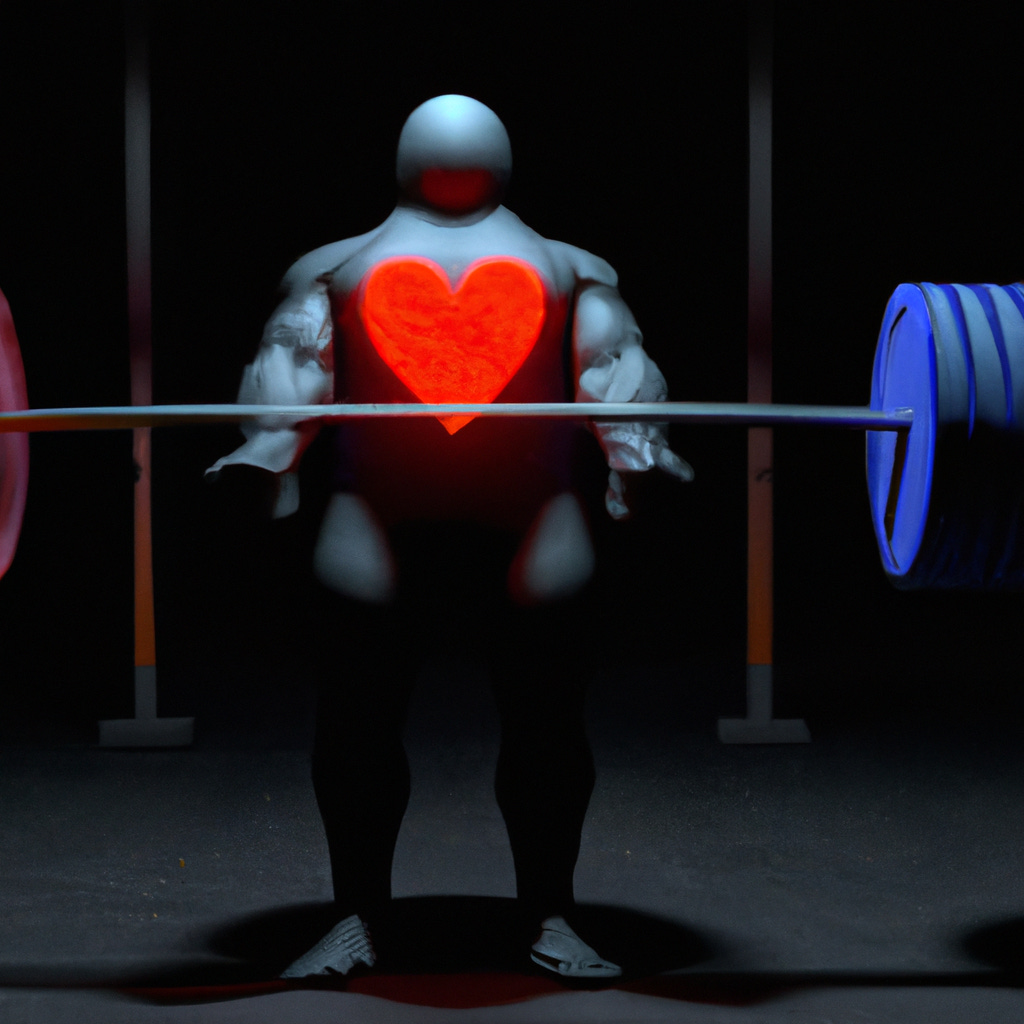 Introduction to Taurine
Taurine: The Multi-Faceted Amino Acid for Vitality, Exercise, and Cardiovascular Well-being
Taurine plays an essential role in your body's fundamental functions. Research has shown that it aids in maintaining a stable blood pressure level, promoting heart health, improving exercise performance, and overall vitality. It is an amino acid that serves as a neurotransmitter, antioxidant, and osmoregulator in the human body.
Studies have shown that taurine could benefit individuals with heart disease by decreasing blood pressure levels and preventing arrhythmias while optimizing cardiorespiratory function. It may also reduce oxidative stress resulting from high-intensity physical activities like gyming.
While Taurine occurs naturally in specific foods like shellfish and meat. However, our busy schedules coupled with dietary imbalances could result in inadequate amounts of Taurine intake. Ensuring regular use of Taurine supplements are requirements to benefit optimally from its advantages.
Do not miss out on the numerous benefits that come with Taurine consumption; consult your doctor to know more about how it can contribute to your health journey.
Taurine: the energy boost you didn't know you needed, but now can't live without.
Benefits of Taurine for Energy
To boost your energy, improve exercise performance, and support heart health, explore the benefits of taurine. This essential amino acid plays a crucial role in energy production and can be supplemented to improve energy levels. Learn about taurine's role in the body's energy production and how it can benefit you.
Taurine's role in body's energy production
Taurine supports energy production in the body through its involvement in the formation of bile acids, which aid in the breakdown and absorption of fats. Additionally, taurine can enhance the function of mitochondria, the cellular powerhouses responsible for producing energy. This amino acid also has antioxidant properties that protect cells from damage caused by oxidative stress.
Studies have shown that taurine supplementation may improve athletic performance and reduce fatigue by increasing oxygen uptake and reducing muscle damage during exercise. Furthermore, taurine has been found to improve heart function and lower blood pressure.
According to a review published in the Journal of Biomedical Science, taurine has been proven to have therapeutic potential for a wide range of health conditions such as diabetes, neurological disorders, and liver disease.
A true fact: Taurine is abundant in seafood and meat products like fish and beef.
Need an energy boost? Taurine supplementation will have you feeling like a superhero without the spandex.
Taurine supplementation for improved energy levels
Taurine supplementation can enhance energy levels remarkably. Taurine is an organic acid that helps regulate electrolyte balance, which proves to be advantageous for athletes and fitness enthusiasts. Individuals with insufficient taurine levels may experience fatigue and decreased exercise performance.
In addition to electrolyte balance regulation, taurine helps reduce oxidative stress and inflammation in cells, contributing to a healthier immune system. Moreover, taurine enhances mitochondrial function in cells, resulting in increased ATP production and greater energy utilization.
Scientific research demonstrates that supplementing with taurine in combination with caffeine can improve cognitive performance while reducing mental fatigue. One study shows that a blend of caffeine and 1g of taurine increased reaction time by 12%, compared to consuming only caffeine or a placebo.
Remarkably, the benefits of taurine supplementation are not limited to athletic performance or mental acuity; it also aids those with heart disease. In research conducted by the European Journal of Heart Failure, subjects administered taurine had lower mortality rates after one year than those who were not supplemented.
It is evident from various studies that supplementing with Taurine has numerous benefits for enhancing energy levels and regulating overall health holistically.
Get your energy levels up for a killer workout with taurine - just don't blame the supplement for your questionable form.
Effects of Taurine on Exercise
To understand how Taurine can benefit your exercise regime, look no further. This section dives right into how Taurine affects physical performance. See for yourself the improved efficacy of your workouts with Taurine. Furthermore, Taurine may help to reduce muscle damage and fatigue, as we'll explore in more detail.
Improved physical performance with Taurine
Improved physical performance through Taurine supplementation is an extensively researched topic in exercise physiology. Here are six key benefits of Taurine on physical performance:
Facilitates muscle contraction and reduces muscle fatigue during high-intensity exercises

Improves endurance by increasing maximal oxygen uptake and delaying exhaustion

Inhibits oxidative stress and inflammation, leading to improved recovery post-exercise

Reduces the risk of dehydration by regulating fluid balance, making it an ideal aid for athletes participating in intense exercises or high temperatures

Promotes cardiovascular health by lowering blood pressure and enhancing coronary flow reserve

Enhances central nervous system function, resulting in improved reaction time and cognitive performance
Moreover, Taurine supplementation has shown significant benefits concerning improving fat utilization during exercise. These crucial facts provide a glimpse of the vast potential that Taurine has on the human body.
If you're working hard to achieve your fitness goals but not incorporating Taurine into your training routine, then you might be missing out on all its incredible benefits. Consider adding Taurine supplements to boost your workout sessions' performance and increase overall stamina. With noticeable gains, this super ingredient can significantly impact your athletic abilities over some time. So don't let yourself linger any longer - take action today!Taurine: because who has time for muscle damage and fatigue when there's gains to be made?
Reduced muscle damage and fatigue with Taurine
Taurine supplementation has been reported to have positive effects on exercise performance and recovery, including reducing muscle damage and fatigue. Studies suggest that taurine can decrease markers of muscle damage, such as creatine kinase and lactate dehydrogenase. It may also decrease muscle soreness and improve muscle function following intense exercise.
Additionally, taurine can potentially enhance endurance performance, by improving energy metabolism and decreasing oxidative stress. Taurine supplementation has also been linked to improved cognitive function during exercise.
These findings provide evidence for the potential benefits of taurine supplementation in enhancing exercise performance and recovery. It may be particularly beneficial for individuals engaging in high-intensity or prolonged exercise.
Don't miss out on the potential benefits of taurine for your workouts. Consider incorporating it into your supplement regimen to help reduce muscle damage, fatigue, and soreness while potentially improving endurance performance.
Adding some taurine to your workout routine may give your heart a boost, but don't expect it to start singing show tunes.
Taurine for Heart Health
To reap the cardiovascular benefits of taurine, dive into the section 'Taurine for Heart Health' in 'Taurine: The Amino Acid for Energy, Exercise, and Heart Health' with sub-sections on taurine's impact on heart function and blood pressure, as well as its protection against heart disease and heart failure.
Taurine's impact on heart function and blood pressure
Research shows that the amino acid taurine has a significant impact on maintaining heart function and regulating blood pressure. Taurine has been found to enhance cardiovascular performance by improving myocardial contractility, reducing oxidative stress, and decreasing inflammation. Additionally, it improves lipid metabolism and glucose regulation in patients with diabetes, which is a major risk factor for heart disease. When consumed in appropriate dosages, taurine can prevent hypertension and other related cardiovascular diseases.
Furthermore, taurine works by protecting the heart against stressors such as physical activity, mental stress, and improper diet. It also improves the body's response to ischemia or a lack of oxygen supply to the heart muscle. Long-term supplementation of taurine is recommended for individuals with existing cardiac conditions like congestive heart failure.
In summary, incorporating taurine in your daily routine can maintain your heart health by regulating blood pressure and enhancing cardiovascular performance.
History shows that taurine was first discovered in ox bile by German scientists in 1827. Its name comes from Taurus (bull), as it was later identified as an essential ingredient for creating infant formula milk from cows' milk. Since then, research on its benefits continues to uncover new healthcare applications for this amino acid. With recent discoveries pointing towards its potential role in keeping hearts healthy- let's hope more medical professionals take notice of these incredible findings!
Move over Cupid, Taurine is here to protect our hearts from both disease and heartbreak.
Protection against heart disease and heart failure
Taurine is known to safeguard against cardiovascular ailments by reducing blood pressure, minimizing inflammation and improving endothelial function. These benefits can decrease the risk of heart disease and heart failure by enhancing cardiac muscle function and promoting a healthy heartbeat.
Supplementation with taurine can also promote electrolyte balance, which helps in regulating the frequency and strength of heart contractions. Various scientific studies have shown that taurine helps in decreasing cholesterol levels and preventing plaque buildup in arteries of animals, whose results suggest that taurine supplements provide heart health benefaction to humans.
Furthermore, individuals undergoing hypertension medications or suffering from diabetes or congestive heart failure may have low levels of taurine; these patients are proposed to supplement with this nutrient.
Studies show that increased consumption of dietary sources like red meat, seafood, and dairy products with high fat content results in more significant amounts of taurine for the body's utilization process.
According to research conducted by scientists at St. Luke's-Roosevelt Hospital Center, administering 6 grams of supplemental Taurine daily for two weeks resulted in decreased arterial thickening in those at risk for coronary artery disease.
Forget the bull, get your taurine fix from sources like fish and meat to give your heart a fighting chance.
Taurine Sources and Dosage
To optimize your taurine intake, this section discusses the sources and dosage of this essential amino acid. With this information, you can plan your diet and supplement regimen accordingly. Discover the dietary sources of taurine and understand the recommended dosage for optimal results.
Dietary sources of Taurine
Taurine is a crucial amino acid that aids many body functions, including nerve and cardiac function. Knowing the various sources from which taurine can be obtained through our diets is essential for optimal health.
- Seafood such as fish, shellfish and seaweed are excellent sources of taurine.

- Meats such as beef, chicken, pork and turkey have high amounts of taurine.

- Dairy products such as milk, yogurt and cheese are also good sources of this amino acid.

- Plant-based sources like legumes, especially soybeans, and nuts also contain taurine.

- Energy drinks may contain taurine in combination with caffeine.
Notably, cats cannot produce their own taurine and require it in their diet to maintain good health.
It is critical to consider the right dosage of taurine per day. The recommended daily intake for adults ranges between 500mg - 2000mg; however, it varies depending on individual needs.
Ensure you incorporate some of these dietary sources into your meals to consume an adequate amount of taurine. Do not miss out on the numerous benefits that come with this essential amino acid!
What do you call it when someone takes too much taurine? A 'taurine-overload'...or maybe just 'excessive energy' if you want to be scientific about it.
Recommended Taurine dosage for optimal results
The optimal taurine dose varies based on factors such as age, weight, and health status. Generally, studies suggest that an average adult should consume 500-2000mg of taurine per day. However, those with liver or kidney issues should avoid high doses and consult a healthcare provider beforehand.
Taurine sources include meat, fish, dairy products, and some energy drinks marketed as fitness supplements. It can also be found in dietary supplements and powders. When taking taurine supplements, it is essential to follow the recommended dosage guidelines and take them with meals to ensure its maximum absorption.
Although taurine is generally considered safe for most people, consuming too much may cause side effects such as gastric upset and lowered blood pressure. Therefore, it is vital to stay within the recommended daily limit for optimal results.
Incorporating taurine into one's diet can bring various health benefits such as improved exercise performance and cognitive function. However, remember that quality sleep is also crucial for these benefits to take effect fully. Consider speaking with a healthcare professional before adding taurine supplementation to your daily routine.
Taurine: the real MVP for a healthy heart, pumped up workouts, and enough energy to start a second career as a superhero.
Conclusion: Taurine's Vital Role in Energy, Exercise, and Heart Health.
Taurine plays a critical role in promoting energy, enhancing exercise performance, and maintaining optimal heart health. Studies have shown that taurine supplementation can boost athletic performance by improving endurance, reducing muscle damage and fatigue, and accelerating muscle recovery. Additionally, taurine has been shown to lower the risk of cardiovascular disease by reducing inflammation, blood pressure, and cholesterol levels. These benefits make taurine an essential nutrient for active individuals looking to maximize their physical performance and maintain a healthy heart.
Furthermore, taurine levels in the body may decline with age or due to certain health conditions such as heart failure or diabetes. In these cases, supplementing with taurine may be beneficial for both energy production and overall cardiovascular health.
It's important to note that while taurine is commonly found in energy drinks, it's best obtained from natural dietary sources such as meat, seafood, and dairy products.
According to a review published in the Journal of Clinical Medicine Research, taurine has consistently been shown to improve cardiovascular function and reduce the risk of heart disease when incorporated into a healthy diet.
Frequently Asked Questions
Q: What is Taurine?
A: Taurine is an amino acid found naturally in the body, as well as in some foods.
Q: What are the benefits of Taurine?
A: Taurine has been shown to improve exercise performance, boost energy levels, support heart health, and help reduce inflammation.
Q: Can Taurine improve heart health?
A: Yes, Taurine has been shown to improve heart health by regulating blood pressure, reducing cholesterol levels, and supporting overall cardiovascular function.
Q: Is Taurine safe for consumption?
A: Yes, Taurine is generally considered safe for consumption in moderate amounts. However, it's important to consult a doctor before taking any new supplements.
Q: Can Taurine help with weight loss?
A: While Taurine is not a weight loss supplement, it can support weight loss efforts by boosting energy levels and improving exercise performance.
Q: Where can I find Taurine?
A: Taurine is found naturally in some foods, including meat, fish, and dairy products. It's also available in supplement form in most health stores and online retailers.