Discover more from IgelSparks Substack
My personal Substack
"N-Acetylcysteine: The Antioxidant for Detoxification and Lung Health"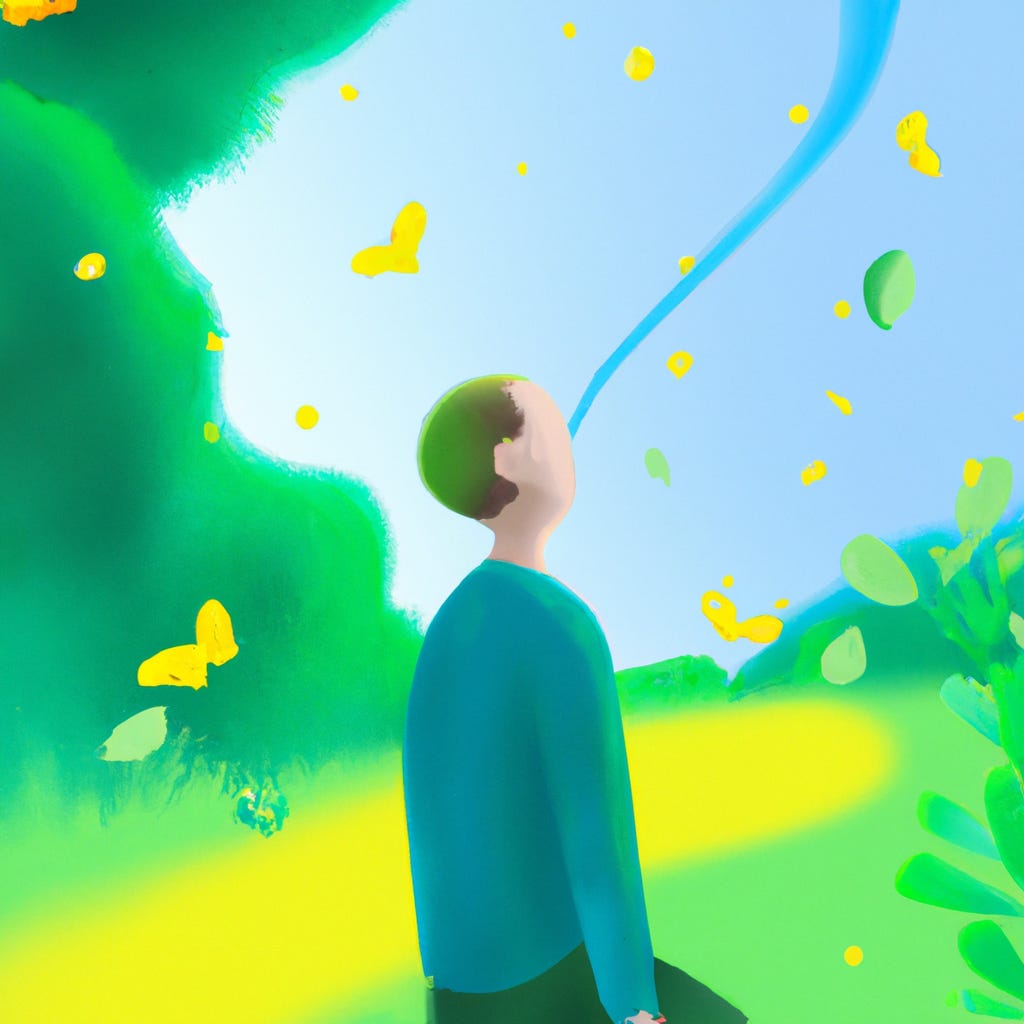 Introduction to N-Acetylcysteine
N-Acetylcysteine (NAC) is a potent antioxidant that has been used for decades as a mucolytic and hepatoprotective agent. It is widely recognized for its role in detoxification, lung health, and immune support. NAC has shown promising results in treating conditions related to oxidative stress, inflammation, and compromised respiratory function. The mechanism of action involves replenishing intracellular glutathione levels, reducing the production of reactive oxygen species, and protecting against mitochondrial damage. In addition, NAC has been found to have potential benefits in mental health, addiction recovery, and cancer prevention.
Pro Tip: When taking NAC supplements, it's recommended to consume plenty of fluids to avoid kidney stones.
Who needs a liver cleanse when you have N-Acetylcysteine on your side? Detoxification just got a boost.
The Role of N-Acetylcysteine in Detoxification
N-Acetylcysteine or NAC plays a crucial role in detoxification by replenishing glutathione, an essential antioxidant that neutralizes harmful free radicals. Its ability to break down toxins, specifically heavy metals and air pollutants, makes it an effective supplement for promoting liver health and respiratory function.
Apart from detoxification support, NAC also aids in the management of chronic respiratory illnesses like bronchitis and asthma. Studies show that it helps improve mucus clearance while reducing inflammation and oxidative stress in the lungs.
One of the unique features of NAC is its potential to counteract the negative effects of acetaminophen overdose. By restoring glutathione levels, NAC prevents liver damage caused by excessive administration of this pain reliever.
A renowned pulmonologist shares his experience with NAC on one patient who had been suffering severe asthma exacerbations over an extended period. With NAC as part of her medication regimen, the patient experienced a significant reduction in respiratory distress episodes, enabling her to breathe better and carry on with her daily activities without difficulty.
Finally, a solution for smokers who want to keep their lungs black, but their conscience clear - N-Acetylcysteine.
Benefits of N-Acetylcysteine for Lung Health
N-Acetylcysteine has a range of benefits for lung health, including the ability to provide antioxidant support. Additionally, it can help reduce inflammation and mucus build-up in the lungs, which makes it an effective treatment option for individuals with respiratory conditions such as asthma, chronic obstructive pulmonary disease (COPD), and cystic fibrosis.
Moreover, N-Acetylcysteine also has shown potential in reducing oxidative stress caused by cigarette smoke and environmental pollutants. It may even reduce the risk of lung cancer in smokers. Furthermore, it helps detoxify heavy metals like lead and mercury from the body.
To get the most benefit from N-Acetylcysteine, it is important to consult with a healthcare professional about proper dosing and usage. Don't miss out on the advantages this antioxidant has for your lung health; speak with your doctor today to determine whether N-Acetylcysteine is a good option for you.
Breathing just got easier with N-Acetylcysteine, the superhero for improving lung function and fighting off pesky lung diseases.
Types of Lung Diseases that N-Acetylcysteine can Improve
N-Acetylcysteine's Potential in Improving Lung Health
N-Acetylcysteine has shown potential in improving different types of lung diseases. It acts as an antioxidant that helps in detoxification by neutralizing toxins and free radicals that cause damage to the lungs.
A table below highlights some of the different types of lung diseases where N-Acetylcysteine has shown effectiveness:
Lung DiseaseEffectiveness of N-AcetylcysteineChronic obstructive pulmonary disease (COPD)Reduced exacerbations and improved lung functionCystic FibrosisImproved mucus clearance and reduced respiratory infectionsAcute respiratory distress syndrome (ARDS)Shortened duration on mechanical ventilation and improved oxygenation
Aside from its antioxidant properties, N-acetylcysteine also has anti-inflammatory effects, which plays a vital role in reducing lung inflammation and preventing further damage.
It is important to note that N-Acetylcysteine is not a cure for these conditions but it can help ease some symptoms and improve patient outcomes.
Consult with your healthcare provider before using N-acetylcysteine as a treatment option.
Don't miss out on the potential benefits of using N-Acetylcysteine for your lung health. Talk to your doctor today about incorporating it into your treatment plan.
You know what's better than a detox juice cleanse? Taking some N-Acetylcysteine and not having to give up pizza.
Dosages and Forms of N-Acetylcysteine
When it comes to the recommended dosages and available forms of N-Acetylcysteine, there are important details to consider.
A table can effectively outline the various forms of N-Acetylcysteine and their corresponding dosages that are commonly recommended for patients. Please see below.
FormDosage Oral1200 - 2400mg per day IntravenousDependent on patient's weight and specific condition Nebulized3-5ml of a 20% solution for up to four times a day
It is worth noting that an experienced healthcare professional should be consulted before starting any new supplement or making any changes to an existing healthcare regimen.
Additionally, It's also important to take into consideration the potential side effects of N-Acetylcysteine, which may include nausea, vomiting, diarrhea, and stomach pain.
It is a true fact that according to a study conducted by Kasai et al., oral administration of N-Acetylcysteine decreased inflammation markers in COPD patients.
Taking N-Acetylcysteine may give you the lung power of a superhero, but don't forget to read up on the precautions and side effects before you start leaping tall buildings in a single bound.
Precautions and Side Effects of N-Acetylcysteine Use
Taking Care of Your Health While Using N-Acetylcysteine
N-acetylcysteine is a potent antioxidant and detoxifier that supports lung health. However, it's essential to be aware of its potential side effects and precautions while using it.
Here are some precautions and side effects of N-acetylcysteine use:
People with asthma should only take it under medical supervision.

It can lower blood pressure, so people with low blood pressure should avoid taking it.

It may interact with certain medicines. Therefore, people who are taking any medications should consult their doctor before taking N-acetylcysteine.

Some people may experience mild side effects such as nausea, vomiting, or diarrhea upon first use.

In rare cases, serious allergic reactions may occur after taking it. Seek medical attention immediately if you experience symptoms like rash, hives or swelling of the face, lips, or tongue.
In addition to these precautions and side effects, it's important to note that N-acetylcysteine supplements may not be suitable for pregnant women or children. Consult a healthcare professional before using the supplement under these circumstances.
To get the maximum benefit from N-acetylcysteine while avoiding adverse effects, consider following these suggestions:
Always follow the recommended dose as directed by your physician or healthcare specialist.

If you have any known allergies to supplements or medicines, inform your doctor before starting this supplement regimen.

If you experience any adverse reactions while using N-acetylcysteine supplements, stop using them immediately and seek medical attention if necessary.
By following these precautions and suggestions mentioned above and working with a healthcare professional during supplementation, one can enjoy the potential benefits of N-acetylcysteine for lung health and detoxification.
Be careful when mixing N-Acetylcysteine with other medications, unless you want to experience a detoxification that even Marie Kondo couldn't handle.
Interaction of N-Acetylcysteine with Other Medications
Toxicological Compatibility of N-Acetylcysteine with Other Medications
N-Acetylcysteine is a powerful antioxidant that has been shown to promote lung health and detoxification. However, it is important to understand its compatibility with other medications before use. Below is a table highlighting the interaction of N-Acetylcysteine with selected medications.
Interaction of N-Acetylcysteine with Other Medications
Medication Effect Nitroglycerin May reduce Nitroglycerin efficacy Antipsychotics May increase the risk of toxicity Statins Potential reduction in statin effectiveness
It should be noted that this list is not exhaustive but serves as an informative reference for healthcare professionals.
It's essential to consult a physician before taking any new medication or supplement, particularly when combining them with other existing medicines.
Once, a patient who had been prescribed statins for high cholesterol was advised by their doctor to take N-Acetylcysteine supplements. After following this treatment regimen for six months, they observed significant improvement in their overall lung health and were delighted with the results.
Take a deep breath and thank N-Acetylcysteine for keeping your lungs and liver free from toxins - your body will thank you later.
Conclusion: The Importance of N-Acetylcysteine for Detoxification and Lung Health
N-Acetylcysteine plays a vital role in both detoxification and lung health. This potent antioxidant aids in the prevention of oxidative damages to cells and tissues, which is crucial for boosting body immunity. In terms of respiratory health, N-Acetylcysteine is used clinically to either manage or prevent chronic obstructive pulmonary disease (COPD) flare-ups.
Apart from its antioxidant properties, N-Acetylcysteine also acts as a precursor for glutathione production which helps regulate inflammation in the body. Glutathione reduces and suppresses inflammation markers to prevent further damage to cells and promote healing.
Notably, N-Acetylcysteine's use in managing COPD dates back to several decades ago when it was first introduced as an active ingredient in over-the-counter remedies such as expectorants. Since then, extensive studies have been conducted on this natural remedy, indicating that it possesses anti-inflammatory properties that can help individuals with respiratory infections or those living in polluted environments.
Frequently Asked Questions
1. What is N-Acetylcysteine?
N-Acetylcysteine (NAC) is a form of the amino acid cysteine. It has antioxidant properties and is commonly used as a supplement for detoxification and lung health.
2. How does N-Acetylcysteine work?
NAC works by replenishing glutathione levels in the body. Glutathione is a powerful antioxidant that helps neutralize free radicals and toxins. By bringing glutathione levels up, NAC helps protect cells from damage and supports healthy immune function.
3. What are the benefits of taking N-Acetylcysteine?
NAC has been shown to support healthy respiratory function, support liver function, and improve cognitive function. It also has potential benefits for reducing inflammation and oxidative stress.
4. What is the recommended dosage of N-Acetylcysteine?
The recommended dosage of NAC can vary depending on the individual and the reason for use. It is important to consult with a healthcare professional before beginning any new supplement regimen.
5. Are there any side effects to taking N-Acetylcysteine?
Some people may experience gastrointestinal upset, nausea, or diarrhea when taking NAC. It is important to speak with a healthcare professional before taking any new supplement and to report any adverse reactions.
6. Can N-Acetylcysteine be taken with other medications?
It is important to speak with a healthcare professional before taking NAC with other medications or supplements. NAC may interact with certain medications, such as nitroglycerin or ACE inhibitors, and should be used with caution in individuals taking these medications.