Discover more from IgelSparks Substack
My personal Substack
"Magnesium: The Miracle Mineral for Sleep, Stress, and More"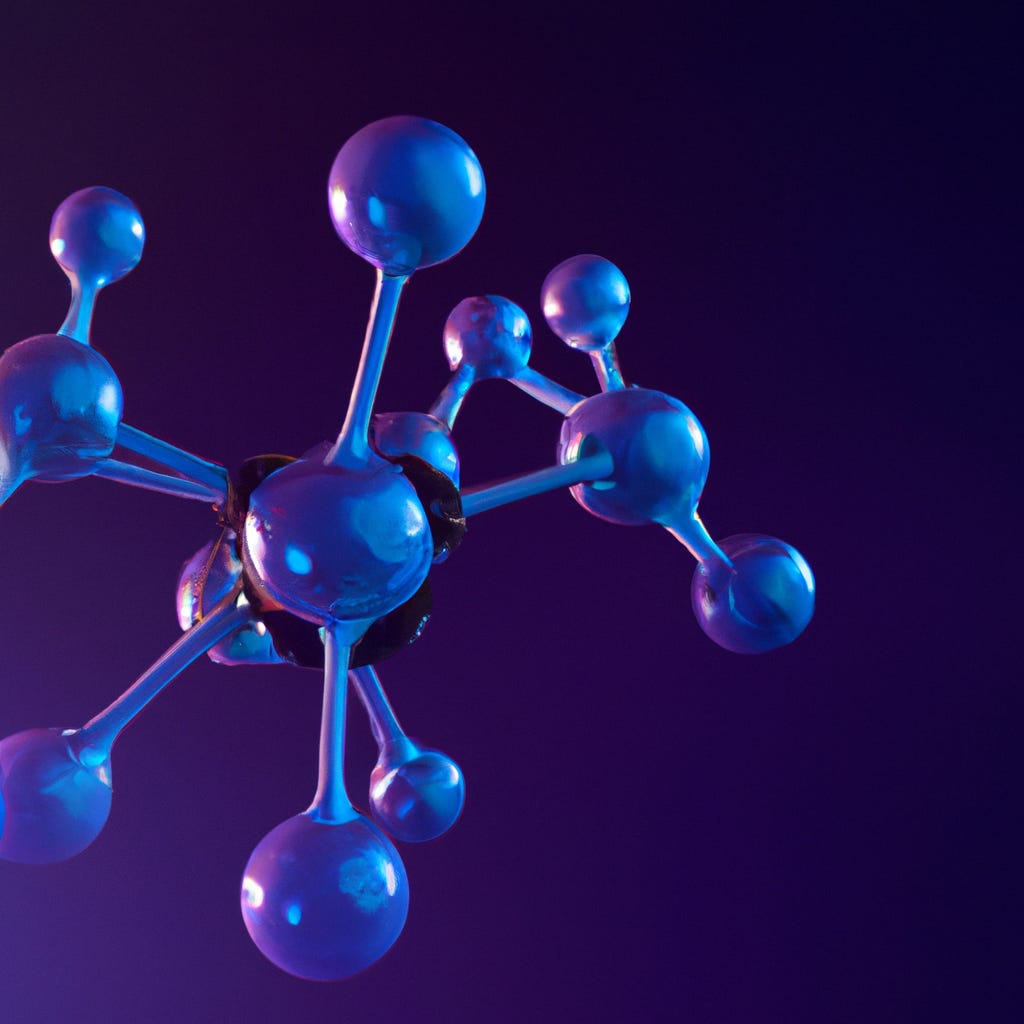 Benefits of Magnesium
Magnesium, an essential nutrient, offers a plethora of health benefits for the human body. This mineral acts as a multitasker and helps in managing various complications effectively.
Magnesium aids in achieving quality sleep by regulating the neurotransmitters

It reduces stress levels by activating parasympathetic nervous system and promoting relaxation

This mineral plays a crucial role in producing and storing energy by breaking down glucose into ATP molecules

Magnesium is effective at maintaining bone density and preventing osteoporosis
Interestingly, magnesium is present in very few foods hence, it may not always be achievable through diet alone. However, regular supplementation or external application can provide the required magnesium intake.
Historically renowned, ancient Egyptians used to rely on Epsom salt containing magnesium when relaxing their muscles and relieving pain. Henceforth, Magnesium has become widely known for its restorative properties across numerous cultures.
Can't sleep? Try magnesium, because counting sheep is so last century.
Magnesium for Sleep
To improve your sleep, turn to magnesium. With its ability to help calm your nervous system, magnesium can make a significant impact on the quality and quantity of your sleep. Learn how magnesium affects sleep and discover the recommended dosage to experience its sleep-promoting benefits.
How Magnesium affects Sleep
Magnesium plays a crucial role in regulating sleep patterns. With its calming effect on the nervous system, it can help improve overall sleep quality and duration. Adequate levels of magnesium in the body can alleviate symptoms of insomnia and other sleep disorders.
Studies show that magnesium deficiency is associated with various sleep disorders like restless leg syndrome, periodic limb movement disorder, and even obstructive sleep apnea. Increasing magnesium intake has been shown to improve these conditions significantly.
Magnesium helps to regulate neurotransmitters that are involved in sleep regulation, such as gamma-aminobutyric acid (GABA). It also acts as a natural muscle relaxant, reducing tension and cramps that can disturb sleep. Furthermore, it plays an important role in regulating the body's production of melatonin - the hormone responsible for inducing sleep.
Don't miss out on the crucial benefits of magnesium for your sleep! Consult a healthcare professional to ensure adequate magnesium intake or try incorporating magnesium-rich foods into your diet such as nuts, seeds, whole grains, leafy green vegetables, and fish.
Sleep tight, but not too tight - stick to the recommended magnesium dosage or you might wake up with more than just a crick in your neck.
Recommended Dosage
To optimize the benefits of Magnesium for sleep, it is recommended to use an appropriate amount. According to recent research, the ideal range for Magnesium supplementation may vary from 300-500mg per day. This dosage can aid in improving sleep quality and duration. However, it is crucial to consult a healthcare professional before starting any new supplement regime.
Taking a higher dosage of Magnesium may lead to adverse health effects such as diarrhea, nausea, and stomach discomfort. Therefore, it is important to adhere strictly to the recommended range. Additionally, taking an excess dose may cause magnesium toxicity which can be hazardous.
It is important to note that every individual's body responds differently to supplements. It is advisable for individuals who are on prescribed medication or have pre-existing medical conditions like kidney diseases or heart disorders, should seek advice before initiating magnesium supplementation.
Make sure not to miss out on the benefits of Magnesium for sleep by avoiding self-treatment and acutely increasing your daily intake without expert guidance.
Magnesium for stress? More like magnesium for impressing my therapist with my knowledge of natural remedies.
Magnesium for Stress
To combat stress with magnesium, you need to understand how it affects your body. Recommended dosage is also something you want to look at.
How Magnesium affects Stress
Magnesium plays a significant role in alleviating stress by stabilizing cortisol levels, a hormone associated with stress. This stabilization aids in regulating the nervous system, leading to reduced anxiety and better sleep quality. In addition, Magnesium intake leads to increased serotonin production in the brain, enhancing mood and reducing depression.
Increasing magnesium-rich food intake such as dark chocolate, nuts, seeds, and leafy greens can improve magnesium absorption. Additionally, supplements may be taken under medical supervision if deficient.
Notably, long-term Magnesium deficiency may lead to chronic stress disorders such as anxiety and insomnia. Thus it is imperative to maintain healthy magnesium levels through daily diet habits.
Take action now by incorporating ample Magnesium-rich foods in your diet or considering supplements if necessary. Don't let the fear of missing out on stable mental health hold you back!
Ironically, the recommended dosage for magnesium is the opposite of what we do with our stress levels - less is actually more.
Recommended Dosage
The optimal daily intake of Magnesium for the purpose of managing stress varies from person to person, but a recommended dosage would be around 400-420mg per day for men and 310-320mg per day for women.
It is important to note that this dosage can be achieved through a healthy diet rich in magnesium sources such as nuts, legumes, whole grains, and leafy greens. However, if necessary, magnesium supplements can also be used to reach the recommended dosage.
Moreover, it is important not to exceed the upper limit of 350mg magnesium per day from supplements alone, as an excessive intake may result in diarrhea and other intestinal issues.
Pro Tip: Consuming magnesium with food can help improve absorption and reduce the risk of stomach upset.
Magnesium: the mineral that not only helps you chill out, but also keeps your heart healthy and your bones strong.
Other Health Benefits of Magnesium
To discover more benefits of magnesium, turn to this section on 'Other Health Benefits of Magnesium' with sub-sections on 'Heart Health, Bone Health, and Digestive Health'.
Heart Health
Magnesium plays a vital role in maintaining heart health. This mineral helps regulate heartbeat and reduces the risk of heart diseases by maintaining proper blood pressure levels. It also helps support the heart muscle's functioning and prevents any irregularities. Magnesium can prevent stroke, hypertension, and atherosclerosis by minimizing cholesterol buildup in arteries.
What's more, magnesium deficiency has been linked to various heart issues like abnormal rhythms or palpitations, increased inflammation, and reduced antioxidant activity. Furthermore, it is observed that individuals with higher magnesium intake have a lower risk of developing coronary artery disease or suffering fatal cardiac events.
Pro Tip: Adequate consumption of magnesium-rich foods like leafy greens, nuts, whole grains can improve your overall cardiovascular health.
Got a bone to pick with your health? Magnesium may just be the missing piece to your puzzle.
Bone Health
Magnesium and Bone Health are interrelated as Magnesium is a critical mineral that promotes bone strength. It helps to increase bone density by aiding in the absorption of calcium in the body, resulting in stronger bones.
Additionally, Magnesium deficiency can lead to several bone-related issues such as osteoporosis and fragile bones. It can also impact hormone regulation, leading to imbalances in calcium levels, which can further affect bone health.
Moreover, Magnesium supplementation has been proven beneficial for postmenopausal women with osteoporosis. It is crucial for individuals who have low magnesium levels due to dietary restrictions or medical conditions like celiac disease.
To maintain optimal magnesium levels, including more leafy greens, nuts, and seeds in the diet can help. Taking supplements under medical supervision is another viable option.
Overall, with its various health benefits, it is evident that Magnesium plays a vital role in enhancing overall bone health.
Who needs a laxative when you've got magnesium? Keep things moving with this digestive-boosting mineral.
Digestive Health
Magnesium has numerous benefits to the human body, one of which is supporting gastrointestinal health. It helps in maintaining healthy digestion and aids in relieving constipation, bloating, and indigestion. Magnesium also stimulates the production of digestive enzymes necessary for proper digestion.
Additionally, magnesium plays a significant role in reducing inflammation, which is crucial for bowel health. The mineral acts by minimizing irritation and oxidative stress to the gut lining. Moreover, it alleviates symptoms of inflammatory bowel disease (IBD) such as ulcerative colitis and Crohn's disease.
This essential nutrient has been found to nourish gut bacteria that improve overall gut health. Research shows that a healthy population of gut bacteria contributes to the breakdown of complex carbohydrates or fiber-rich foods into energy and other beneficial molecules.
Traditionally, magnesium oxide was used to remedy digestive ailments such as constipation before its absorption properties were discovered. This discovery led to the introduction of more bioavailable forms of magnesium supplements specifically catered for gut-related issues such as diarrhea and IBS.
Get your magnesium fix and impress your date by cooking up some spinach, pumpkin seeds, and black beans – who said healthy eating can't be sexy?
Dietary Sources of Magnesium
To ensure you get enough magnesium through your diet, you need to know its dietary sources. In order to help you with that, the section about "Dietary sources of Magnesium" with sub-sections such as "Whole Grains", "Leafy Greens", "Nuts and Seeds" serve as a solution. These sub-sections will highlight some of the best dietary sources of magnesium which you can incorporate into your diet to improve sleep, reduce stress and more.
Whole Grains
Benefits of Whole Grains:
they contain more healthy nutrients than refined grains

Second, they can help regulate blood sugar levels

Third, whole grains may reduce the risk of heart disease

Finally, these magnesium-rich foods aid in weight management and digestion.
Whole grains such as oats and quinoa have unique properties that make them stand out among other choices.
Pro Tip: When choosing Whole Grains, look for products with fewer additives and less processing to get the most nutritional benefits.
Eating your greens just got interesting, now they're not only good for digestion but also for keeping your sanity intact with their magnesium content.
Leafy Greens
Dark Leafy Vegetables are an excellent source of magnesium and should be included in your daily diet. Here are some interesting points to consider:
These vegetables have a high concentration of magnesium, up to 157 mg per 100g serving.

Greens such as kale, spinach, collard greens, and Swiss chard are all great sources of this mineral.

Magnesium plays a vital role in several bodily functions such as maintaining healthy bones and teeth.
It's worth noting that incorporating dark leafy vegetables into your diet may help you fight off magnesium deficiency. This mineral is essential for good health and cannot be produced by the human body itself. So it is crucial to consume these foods rich in magnesium as part of a balanced diet.
According to the National Institutes of Health (NIH), magnesium is responsible for over 300 metabolic reactions within the body. It is also involved in protein synthesis, muscle and nerve function, and DNA production.
Eating nuts and seeds for magnesium is like killing two birds with one stone - you get the nutrients and your snack fix at the same time.
Nuts and Seeds
Among the dietary sources rich in magnesium are tiny and compactly nutritious powerhouses found in some plants. They can be described as small, hard-shelled edible kernels with high energy content and encased seeds of fruit and vegetables.
These tiny yet mighty nuts and seeds include almonds, cashews, pumpkin seeds, chia seeds, sesame seeds, flaxseeds.

They are easily available to fulfil daily required magnesium needs by snack consumption.

Besides magnesium, they also boast other essential nutrients such as proteins, vitamins and healthy fats.

Adding nuts and seeds to various dishes can bring texture diversity while significantly increasing magnesium intake.

However, moderation is advised since they are high-calorie foods too.
For a wider range of varieties, one can opt for nut butters as an alternative to meet daily magnesium goals. Eating a variety of wholefoods belonging to different categories containing a combination of trace elements will provide an effective way to maximize health benefits from food.
A single ounce of pumpkin seeds contains 150mg of magnesium making it one of the best sources among nuts and seeds for nutrient value.
(Source: USDA FoodData Central)
Skip the supplements and get your daily magnesium fix by eating a block of dark chocolate – because who said being healthy can't be sweet?
Magnesium Supplements
To ensure that you get the right amount of magnesium in your diet, magnesium supplements are the solution for you. Types of supplements and dosage of supplements are the two essential aspects you need to consider. Understanding these sub-sections will help you make informed decisions, enabling you to reap the benefits of taking magnesium supplements for better sleep, reduced stress, and improved overall health.
Types of Supplements
Supplements for Magnesium: Types and Varieties
Magnesium supplements offer different forms of magnesium as the key ingredient, providing several benefits.
Citrate – Highly absorbable and gentle for sensitive stomachs

Glycinate – Ideal for those with deficiency or need muscle relaxation

L-Threonate – Recommended for cognitive enhancement and brain function improvement

Oxide – Commonly found in cheap supplements but has low bioavailability

Chloride – Used as a remedy for digestive health and skin issues
It is crucial to know the best-suited type of supplement depending on the intended use and personal condition.
Magnesium plays a vital role in human health, regulating muscle function, and boosting energy levels. A dosage of 400 mg daily is recommended for men while 310 mg is ideal for women. Avoid overdosing on magnesium supplements that lead to adverse effects.
Pro Tip: Combine magnesium-rich foods like leafy greens and nuts with an informed choice of supplement type to maximize its benefits.
Remember, when it comes to magnesium supplements, too much of a good thing can lead to runs in more ways than one.
Dosage of Supplements
To ensure effective results, it is essential to consume Magnesium supplements in an appropriate dosage. Here are five points to consider for the Dosage of Supplements:
Consult with a healthcare professional before taking magnesium supplements.

The dosage of magnesium supplements varies depending on age, gender, and medical conditions.

A daily dose of 400-420 mg is recommended for adult men and 310-320 mg for adult women.

It is best to divide the daily intake into two or three doses throughout the day to enhance absorption and reduce side effects.

For individuals with severe magnesium deficiency or malabsorption issues, higher doses may be necessary but should only be taken under medical supervision.
Apart from this, it is also crucial to pay attention to the quality and type of supplement being used. Choose a reputable brand that uses high-quality ingredients, and opt for supplements containing magnesium citrate or magnesium glycinate for better absorption. As every individual's health requirements are unique, one must consult a healthcare practitioner before consuming any supplements.
To make sure that your body absorbs magnesium efficiently from the supplement, take it along with food. Additionally, increasing dietary intake of magnesium-rich foods like leafy greens, nuts/seeds, legumes/beans would further augment its absorption rate.
Magnesium may not be the sexiest supplement out there, but it's definitely the one you want to bring home to meet your parents.
Conclusion: The Importance of Magnesium in Maintaining Health
Magnesium is a vital mineral that plays a crucial role in maintaining overall health. Its benefits range from improving sleep quality and reducing stress levels to supporting healthy bone density and cardiovascular function. Magnesium deficiency can lead to various health issues, including anxiety, depression, hypertension, and muscle cramps. Therefore, incorporating magnesium-rich foods or supplementation into one's diet may be helpful in preventing these conditions.
In addition to its health benefits, magnesium also exhibits anti-inflammatory properties that aid in mitigating chronic diseases such as diabetes, Alzheimer's disease, and multiple sclerosis. Recent studies have shown its potential in managing PMS symptoms and controlling blood sugar levels.
Pro Tip: Consult with a healthcare professional before starting any supplement regimen to determine the appropriate dosage.
Frequently Asked Questions
1. What is magnesium and why is it called the "miracle mineral"?
Magnesium is a mineral that is essential for a variety of bodily functions, including muscle and nerve function, regulating blood pressure and blood sugar levels, and maintaining a healthy immune system. It is called the "miracle mineral" because it has been shown to have numerous health benefits, including improving sleep quality, reducing stress and anxiety, and helping to prevent migraines.
2. How does magnesium help with sleep?
Magnesium plays a key role in regulating our body's levels of the hormone melatonin, which helps to control our sleep-wake cycle. Supplementing with magnesium has been shown to improve sleep quality, increase sleep duration, and reduce nighttime awakenings.
3. Can magnesium help with stress and anxiety?
Yes, studies have shown that magnesium supplementation can help to reduce symptoms of stress and anxiety, including muscle tension, irritability, and difficulty concentrating. This is because magnesium is involved in regulating the body's stress response and can help to reduce the levels of stress hormones like cortisol.
4. Is it safe to take magnesium supplements?
In general, magnesium supplements are considered safe when taken in recommended doses. However, it is important to speak with a healthcare provider before taking any new supplements, especially if you have a medical condition or are taking medications that could interact with magnesium.
5. What are some dietary sources of magnesium?
Magnesium is found in a variety of foods, including leafy green vegetables (such as spinach and kale), nuts and seeds (such as almonds and pumpkin seeds), whole grains (such as brown rice and quinoa), and fish (such as salmon and mackerel).
6. How much magnesium should I take each day?
The recommended daily intake of magnesium varies depending on age and gender, but in general, adult men should aim for 400-420 mg per day, while adult women should aim for 310-320 mg per day. It is best to get your magnesium from a healthy diet, but if you do decide to take a supplement, speak with a healthcare provider to determine the appropriate dosage.