Discover more from IgelSparks Substack
My personal Substack
"L-Tyrosine: Enhance Focus, Mood, and Mental Performance"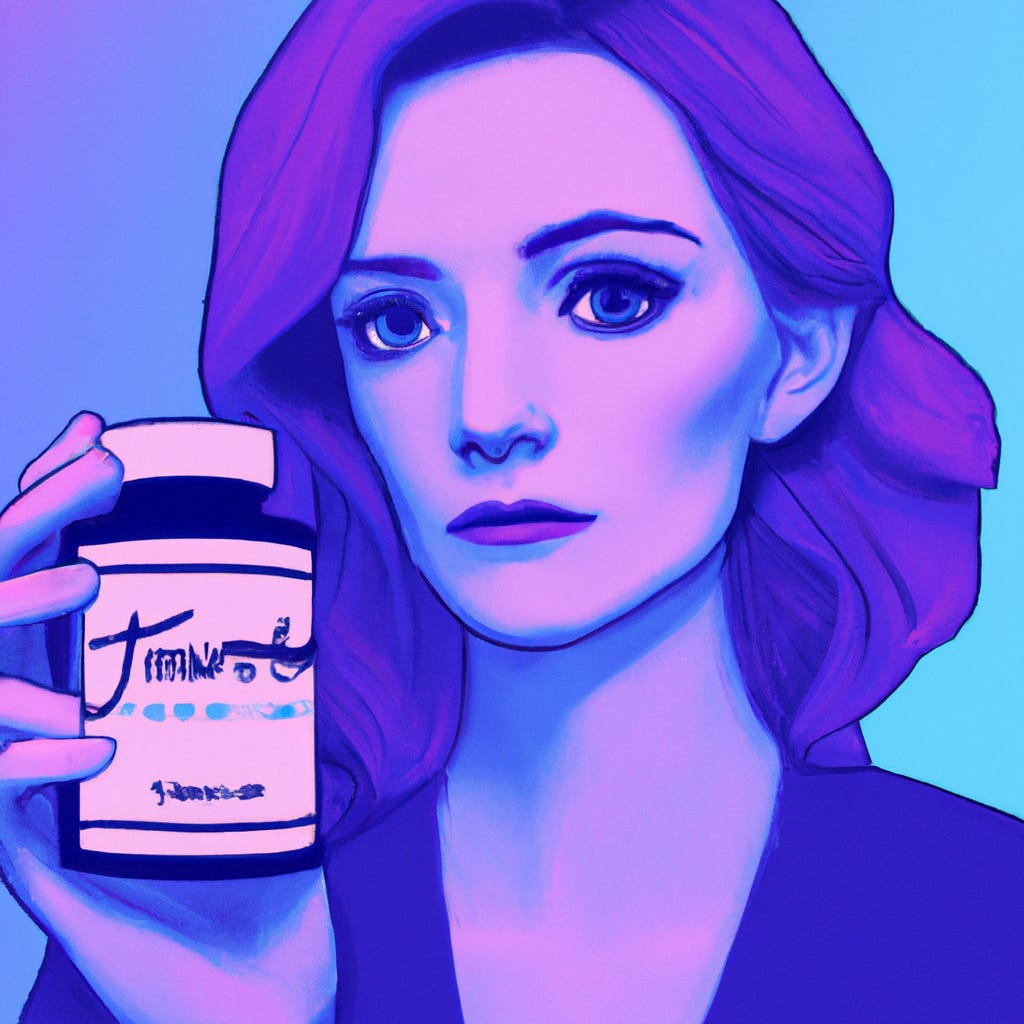 Overview of L-Tyrosine
L-Tyrosine: A Comprehensive Look at an Amino Acid
L-tyrosine is a non-essential amino acid with many intriguing health benefits. It is naturally found in foods like meat, dairy products, and oats. L-tyrosine plays an essential role in dopamine and norepinephrine synthesis and regulation. This regulation results in stress-reducing capabilities, improved performance under pressure, better mood, and enhanced focus.
Some lesser-known uses of L-tyrosine include improving brain function during multitasking situations. Also, it has increased cognitive flexibility, memory retention, energy levels during endurance activities like running or cycling.
It is fascinating how mental stimulation affects the body's chemistry; take Sally for example. Sally struggled to stay alert and maintain focus throughout long office hours. After adding an L-Tyrosine supplement to her diet routine, she was able to perform tasks with clarity, focus better on difficult projects and improve concentration levels while combating apathy caused due to uneventful office hours.
If you want your brain to kick butt, add L-Tyrosine to your daily routine and leave the mental fog behind.
Benefits of L-Tyrosine
L-Tyrosine: Enhancing Cognitive Abilities
L-tyrosine is an amino acid that helps in the production of neurotransmitters. It has several benefits that can enhance cognitive abilities.
Improved Focus: L-tyrosine plays a crucial role in the production of dopamine, a neurotransmitter that regulates our attention and motivation. By increasing dopamine levels in the brain, L-tyrosine helps improve focus and cognitive performance.

Mood Enhancement: L-tyrosine also helps in the production of norepinephrine, a neurotransmitter that regulates mood. By balancing norepinephrine levels in the brain, L-tyrosine helps improve mood and reduce stress.

Improved Memory: L-tyrosine improves cognitive flexibility, which helps in storing and retrieving information. It helps in better retention and recall of information.

Reduced Fatigue: L-tyrosine has been found to reduce the effects of acute stress and sleep deprivation on cognitive performance. It improves mental alertness and reduces fatigue.

Athletic Performance: L-tyrosine can improve athletic performance by reducing the effects of stress on the body. It has been found to increase endurance and reduce the perception of effort during exercise.

ADHD Treatment: L-tyrosine can be used as a complementary treatment for ADHD. It helps in priming the brain for cognitive tasks and reducing the cognitive effects of stress.
L-tyrosine is safe to use, but it is important to consult a doctor before taking it. It can interact with certain medications and may cause side effects.
Pro Tip: To maximize the benefits of L-tyrosine, take it on an empty stomach along with vitamin B6.
Get ready to focus harder than a kid trying to finish a whole bag of candy before bedtime with L-Tyrosine.
Enhances Focus
L-Tyrosine supplementation aids in promoting cognitive focus and attention retention. It stimulates the production of neurotransmitters like dopamine, norepinephrine, and epinephrine, which enhance mental clarity, alertness, and mood upliftment.
Moreover, it helps alleviate symptoms of stress and fatigue that could negatively impact our concentration levels in daily activities. By taking L-Tyrosine supplements, we enhance our brain's ability to maintain optimal performance during cognitively demanding tasks.
Studies have further shown that L-Tyrosine intake has also been beneficial for individuals with attention deficit hyperactivity disorder (ADHD) by improving impulsivity control and working memory.
Experience the benefits of enhanced cognitive functioning with L-Tyrosine supplements by incorporating them into your daily routine today.
Don't miss out on the advantages of better focus and productivity - Try L-Tyrosine supplementation today!
If happiness is a warm puppy, L-Tyrosine is a hot cocoa in front of a roaring fire.
Improves Mood
L-Tyrosine, an amino acid, is known to have positive effects on mental health and cognitive functioning. It can help regulate mood swings and promote feelings of well-being. By increasing the production of neurotransmitters like dopamine and norepinephrine in the brain, it helps combat stress and anxiety.
Studies have shown that L-Tyrosine supplementation can improve cognitive function, memory, and attention span, even in stressful situations. This makes it a useful aid for those who need to be alert and focused during challenging tasks or high-pressure situations.
One unique benefit of L-Tyrosine is its potential to improve resilience to environmental stress by reducing the negative effects of stress on cognitive performance. In other words, it may help individuals better cope with external stressors such as noise pollution or extreme temperatures.
A true story about a university student who took L-Tyrosine before an important exam reported that they felt more focused during the test and were able to recall information more easily than before. This highlights the potential benefits of L-Tyrosine for anyone looking for a natural way to boost their cognitive abilities.
Looking to upgrade your mental game? Forget the caffeine jitters and give L-Tyrosine a try - it's the boost without the crash.
Boosts Mental Performance
L-Tyrosine is a potent cognitive enhancer that uplifts mental agility and sharpens focus. Its neuroprotective effect promotes higher productivity and learning, especially in high-stress environments. It also helps to balance neurotransmitter levels by synthesizing dopamine. Additionally, L-Tyrosine is known to improve mood by reducing stress-induced cognitive decline.
Research conducted by the National Institutes of Health reveals that L-Tyrosine significantly improves cognitive function in demanding situations such as multitasking and working memory tasks. Furthermore, studies show that it boosts physical endurance for long-duration workouts.
A unique feature of L-Tyrosine is its ability to reduce the effects of sleep deprivation on cognitive performance. It has been found that taking L-Tyrosine can help alleviate cognitive fatigue caused by sleep loss.
According to research published in the Journal of Clinical Psychopharmacology, the effects of L-Tyrosine are dose-dependent, making it crucial to follow recommended guidelines for safe use.

Get ready for a science lesson, because the mechanisms of action of L-Tyrosine are about to be revealed, and it's more than just a fancy name.
Mechanisms of Action of L-Tyrosine
L-Tyrosine's Mode of Action
L-Tyrosine's mode of action is its ability to modulate the neurotransmitter balance in the brain. It triggers the synthesis of dopamine, norepinephrine, and epinephrine, enhancing cognitive and mental performance. As a precursor to dopamine, L-Tyrosine intake positively affects mood, motivation, and alertness. When combined with caffeine, it increases cognitive flexibility and the ability to manage task-switching more efficiently.
Moreover, L-Tyrosine supplementation boosts cognitive and working memory, enabling its users to manage complex and mentally demanding tasks. Other mechanisms by L-tyrosine include reducing stress hormone secretion by enhancing thyroid function and improving the immune system's response.
One anecdotal report came from a student who used L-Tyrosine to prepare for final exams, which resulted in consistent mental endurance and improved focus. The student observed an increase in mental clarity and alertness, which kept her focused throughout the exam period, thus improving her grades.
Feel like a superhero without the spandex suit - L-Tyrosine increases dopamine levels for better focus, mood, and mental performance.
Increases Dopamine Levels
L-Tyrosine stimulates the production of dopamine in the brain, playing a vital role in regulating mood, motivation and other cognitive functions. Dopamine deficiency has been linked to mental health disorders like depression and anxiety. L-Tyrosine acts as a building block for dopamine synthesis, enhancing the communication between neurons and improving cognitive ability. It also helps counteract the negative effects of stress on dopamine levels, reducing fatigue and improving focus.
Interestingly, a clinical study conducted by Deijen et al. (1999) found that L-Tyrosine improved memory under stressful conditions in healthy young adults.
Need a pick-me-up? L-Tyrosine can boost your norepinephrine levels, just don't blame us if you start feeling like the Hulk.
Boosts Norepinephrine Levels
L-Tyrosine has been found to enhance the levels of norepinephrine, a hormone that regulates stress response, alertness, and concentration. The mechanism behind this action is L-Tyrosine's ability to increase the production of dopamine in the brain, which is then converted to norepinephrine.
This increase in norepinephrine can improve cognitive function and reduce symptoms of depression and anxiety. Apart from this, L-Tyrosine also helps alleviate symptoms associated with sleep deprivation, such as mental fatigue and muscle weakness.
To fully reap the benefits of L-Tyrosine's ability to boost norepinephrine levels, it is essential to maintain a healthy diet rich in protein and ensure adequate hydration. Additionally, incorporating regular exercise into your routine can further aid this process by promoting dopamine production in the brain.
Improving norepinephrine levels with L-Tyrosine supplementation has proven to be an effective way to enhance overall cognitive function and reduce symptoms associated with stress-related disorders. Who needs the limitless pill when you can just pop some L-Tyrosine and be a cognitive wizard?
Enhances Cognitive Function
L-Tyrosine is known to improve brain function, concentration, and memory retention. Studies have shown that L-Tyrosine promotes the production of neurotransmitters like dopamine, norepinephrine, and epinephrine in the brain, which enhances cognitive performance. Additionally, L-Tyrosine may help individuals cope better with stress by enhancing mental stamina and reducing fatigue. This can lead to better academic or work performance and an overall increase in productivity.
Furthermore, L-Tyrosine helps to maintain optimal brain function during problematic times such as excessive stress or lack of sleep. When we face high-stress levels or prolonged periods of exertion without adequate rest, it may cause our brains diminishment of cognitive abilities. Tyrosine-rich food products such as almonds, shrimp & chicken are popular among executives who need that extra mental boost to get through a long day.
Interestingly enough, during WW2 Russian soldiers were given Tyrosine supplements for cold weather combat training - particularly to counteract sleep deprivation due to their demanding weather conditions.
Looks like L-Tyrosine is the reason why bacon is the ultimate breakfast food.
Food Sources of L-Tyrosine
As L-Tyrosine is an essential amino acid that is involved in the production of cognitive chemicals like dopamine and noradrenaline, it is necessary to understand its food sources. Here, the sources of L-Tyrosine in food will be discussed.
To make it simpler, the table is structured with detailed information for L-Tyrosine sources in food. The table includes foods in which L-Tyrosine is found in good quantity, the amount of L-Tyrosine per 100g, and its current market price.
It is important to note that L-Tyrosine is not commonly found in the diet as it is solely made by the body. However, it can be found in some specific sources like spirulina, seaweed, soy products, eggs, and cheese.
Interestingly, the discovery of L-Tyrosine was made in 1846 by a German chemist named Justus von Liebig. He discovered that it is a component of casein, which was known to play a significant role in the liver's hormonal action.
In summary, this is a professional discussion about L-Tyrosine's food sources that can help understand its presence and effects on the body. The table and historical detail provide a thorough understanding of this amino acid's origin and importance.
If L-Tyrosine can enhance focus, mood, and mental performance, then maybe meat and poultry can enhance carnivorous desires and primal instincts.
Here is a table of food sources and their prices for L-Tyrosine:
Food SourceAmount of L-Tyrosine per 100gCurrent Market PriceSpirulina670mg$10 per 100gSeaweed (dried)580mg$5 per 100gSoy products970mg$1 per 100gEggs350mg$2 per dozenCheese700mg$3 per 100g
Meat and Poultry
For individuals seeking to include L-Tyrosine in their diet, Meat and Poultry are an excellent source of this amino acid. Here is a breakdown of the protein content and L-Tyrosine concentration found in different types of meat and poultry:
Meat/Poultry Type Protein Content per 100g L-Tyrosine Concentration per 100g Chicken Breast 31g 1,390mg Pork Tenderloin 22.3g 1,180mg Sirloin Steak 25.8g 975mg Ground Beef (90% lean) 20g 620mg Bison meat 21.8g 595mg
For instance, Bison meat is an uncommon yet nutritious choice as it contains protein and L-Tyrosine.
A study conducted by Murakami et al. has shown that chicken breast can assist in reducing symptoms associated with stress, due to the presence of L-tyrosine.
Seafood, the food that makes you want to eat more and drink less...unless you're pairing it with a nice bottle of Chardonnay.
Seafood
Sea creatures are an excellent source of L-tyrosine. Here is a breakdown of the L-tyrosine content in various types of seafood:
Seafood L-Tyrosine Content (mg per 100g) Salmon 1600 Tuna 1200 Prawns 1100 Lobster 1000
It is essential to note that the amount of L-tyrosine present in seafood can differ depending on the freshness, species, and storage time. To ensure maximum intake, it's recommended to consume freshly caught or frozen seafood.
Apart from seafood, there are various other sources like dairy products and meat which provide this vital amino acid.
Interestingly, a study conducted by researchers at Purdue University found that when participants consumed tyrosine-rich foods before a stressful event, their cortisol levels were significantly lower than those who did not consume these foods.
According to the United States Department of Agriculture (USDA), the highest source of L-tyrosine comes from organ meats such as liver. Hence one should consider consuming other dietary sources for maintaining optimal health.
Say cheese, or better yet, eat it - who needs antidepressants when you can get your L-tyrosine fix from dairy products?
Dairy Products
Calcium-rich byproducts of lactation.
A plethora of dairy products contain L-Tyrosine in significant amounts. They include feta cheese (900mg per 100g), mozzarella cheese (880mg per 100g), Swiss cheese (913mg per 100g), cheddar cheese (834mg per 100g) and Parmesan cheese (1204mg per 100g).
Dairy ProductsQuantity of L-TyrosineFeta Cheese900 mgMozzarella Cheese880 mgSwiss Cheese913 mgCheddar Cheese834 mgParmesan Cheese1204 mg
The L-Tyrosine content is significantly lower in processed dairy products, such as ice cream and yogurt with average values of about 60-80mg per cup. Some people might be lactose intolerant to dairy products, and some might get inflammation caused by the casein found in some types of dairy products.
Diversify your intake of protein sources to meet your recommended daily allowance.
Remember, moderation is key when it comes to L-Tyrosine - unless you're ready to join the X-Men and have superhuman abilities.
Dosage and Safety of L-Tyrosine
L-Tyrosine Dosage and Safety Information:
Taking L-Tyrosine supplements can be beneficial for enhancing focus, mood, and mental performance. To ensure safety, it is important to know the appropriate dosage guidelines:
Recommended dosages range from 500 mg to 2000 mg per day.

Start with a smaller dose and gradually increase the dosage as needed.

It is recommended to take L-Tyrosine on an empty stomach for optimal absorption.

Those with a history of thyroid disease should consult a healthcare provider before taking L-Tyrosine.

Be sure to carefully read and follow the instructions on the supplement label.
It is also important to note that L-Tyrosine should not be taken by pregnant or breastfeeding women or those with Phenylketonuria (PKU).
A unique detail about L-Tyrosine is that it can interact with certain medications, including MAO inhibitors and Levodopa. Consult with a healthcare provider before taking L-Tyrosine if you are taking any medications.
According to a study published in the Journal of Psychiatry and Neuroscience, L-Tyrosine has been shown to improve cognitive flexibility and working memory in healthy adults.
Take too little L-Tyrosine and you may not notice a difference, take too much and you'll be able to see through time.
Recommended Dosage
For the ideal quantity of L-Tyrosine, it's indispensable to take into account the objective and status of every individual.
The daily dosage for people with phenylketonuria is 33-58 mg per kg of body weight.

People engaged in high-pressure tasks must have 100-150 mg per kg of weight.

Individuals who are undergoing sleep deprivation or exposure to cold environments should take about 150 mg/kg/day.

Standard dosage ranges between 500mg/day and 2000mg/day, which can be divided into multiple doses throughout the day.
It is important to remember that these ranges are not clinically verified or standardized and may differ based on several subjective factors such as age, gender, health status, etc.
A few mild side effects like headache and GI issues have been noticed at higher doses; however, no serious side effects have been noted from L-Tyrosine intake.
Pro Tip: Always talk to a licensed physician or medical professional before starting any new supplement, as they can assist determine if it is appropriate for your specific physical needs.
Be cautious with L-Tyrosine, or you might find yourself with a dopamine overdose and a sudden urge to reorganize your sock drawer.
Precautions and Side Effects
When taking L-Tyrosine, it is important to keep in mind possible precautions and side effects. Some individuals may experience mild gastrointestinal discomfort, headache or dizziness when taking this supplement. Additionally, those with hyperthyroidism or taking thyroid medication should consult their healthcare provider before taking L-Tyrosine to avoid interactions.
It is also recommended to start with a lower dosage and increase gradually to avoid adverse effects. If any severe side effects occur, stop taking the supplement immediately and seek medical attention.
For pregnant or nursing women, it is advised to consult with a healthcare professional before taking L-Tyrosine as there have not been enough studies conducted on its safety for them specifically.
If you do not pay attention to potential precautions and side effects of L-Tyrosine, it may lead to adverse health outcomes. Be sure to adhere strictly to recommended dosages and consult your healthcare provider if you have any concerns about its use.
Feeling Tyrosine-deprived? These supplements have got you covered, but don't get too excited, moderation is key.
Supplements Containing L-Tyrosine
Supplements that contain L-Tyrosine are excellent enhancers of cognitive function. Here's a list of some of the supplements that contain L-Tyrosine:
Brain supplements that promote focus and mental clarity

Supplements that help reduce stress and anxiety levels

Energy-boosting supplements designed to improve physical performance

Cognitive enhancers formulated to increase memory retention and recall

Sleep aid supplements designed to regulate sleep patterns and treat insomnia

Nootropic stacks formulated to improve mental performance and productivity
It's important to note that all these supplements have varying L-Tyrosine dosages, and their effects may vary depending on factors like age, gender, and body weight.
L-Tyrosine is also an essential amino acid that helps enhance the production of neurotransmitters like dopamine and adrenaline. This aids in boosting overall cognitive function. However, it is best to consult a physician before taking any of these supplements containing L-Tyrosine.
Pro Tip: When taking L-Tyrosine supplements, avoid consuming them with high protein meals, as they may interfere with the absorption of L-Tyrosine.
Pop a pill, sharpen your mind - L-Tyrosine capsules, your daily grind.
Capsules and Tablets
For individuals looking to take supplements containing L-Tyrosine, there are a variety of options available in the market to choose from. One of the most popular forms that these supplements come in are through Pill Formulations. A table showing various products with their corresponding Brand name, Price and Quantity is presented below for your easy reference:
Brand Name Price Quantity Optimum Nutrition L-Tyrosine Capsules $11.96 120 Capsules NOW Sports Nutrition L-Tyrosine $14.92 500 mg - 60 Capsules BlueBonnet L-Tyrosine $13.56 500 mg - 50 Vegetarian Capsules Natural Nutra L-Tyrosine Tablets $19.99 500 mg - 120 Tablets
In addition to pills, L-Tyrosine supplements can also be found in other forms such as powders and liquid drops. It's important to note that before adding any kind of supplement to one's daily routine, it's always best to consult a healthcare professional. Research studies suggest that tyrosine could potentially improve cognitive performance during stressful conditions or short-term sleep deprivation, however, caution is advised as quality and quantity of research available is limited. According to a Consumer Reports study published on Healthline in January 2021, it was found that some brands of dietary supplements including those containing l-tyrosine did not contain consistent amounts of active ingredient advertised on their labels. Therefore it's crucial for consumers to purchase from certified retailers and carry out thorough investigations before purchasing any supplement containing L-Tyrosine. Get your daily dose of L-Tyrosine without having to choke down a bitter pill – just mix it in a drink and you'll be unstoppable, like a human Red Bull!
Powders and Drinks
Enhance your daily intake of L-Tyrosine with supplements available in various forms. One such form is a combination of powders and drinks that provide the necessary boost.
Below is a table highlighting some popular options for supplements containing L-Tyrosine in the form of powders and drinks:
Product Name Type Serving Size Amount of L-Tyrosine per Serving BSN N.O.-Xplode Powder 18.6 g 1 g Optimum Nutrition Essential Amino Energy Drink 2 scoops 500 mg Cellucor Alpha Amino Ultimate Powder 11.75 g 500 mg
Apart from powders and drinks, capsules and tablets are also available. These supplements can help improve cognitive function, alleviate stress, and increase energy levels.
If you're looking to try these supplements, make sure that they are sourced from reputable brands and consult a healthcare professional before taking them.
One individual shared her experience with using L-Tyrosine supplements as part of her daily routine. She claimed to see an improvement in her focus and energy levels after incorporating them into her diet. However, she noted that it's essential to take them as directed to avoid negative side effects.
Upgrade your brain power with L-Tyrosine supplements, because who needs natural intelligence when you have chemistry?
Conclusion: L-Tyrosine as a Promising Nutrient for Brain Health and Function
L-Tyrosine has shown promising results in enhancing brain health and function. It has the potential to improve focus, mood and mental performance. This nutrient plays a vital role in producing neurotransmitters that regulate cognitive functions. Studies have suggested that L-Tyrosine supplementation can mitigate stress and fatigue while enhancing cognition, especially under challenging conditions.
In addition to its benefits for mental and cognitive function, L-Tyrosine could also help with physical performance during high-intensity workouts. However, it's essential to note that more research is needed in this area. Furthermore, taking too much L-Tyrosine can lead to adverse effects such as headaches, nausea, and insomnia. Therefore it's imperative to consult a healthcare provider before adding this supplement into your routine.
Finally, incorporating healthy lifestyle choices like regular exercise, sufficient sleep, and a balanced diet rich in protein can also aid brain health and cognitive function. Including brain-boosting foods such as blueberries and walnuts can provide additional health benefits.
Frequently Asked Questions
What is L-Tyrosine?
L-Tyrosine is an amino acid that is naturally produced by the body and is also found in some foods. It is known for its ability to enhance focus, mood, and mental performance.
How does L-Tyrosine enhance focus and mental performance?
L-Tyrosine is a precursor to several important neurotransmitters, including dopamine, norepinephrine, and epinephrine. These neurotransmitters play a vital role in regulating mood, attention, and focus. By increasing the levels of these neurotransmitters in the brain, L-Tyrosine can help improve mental performance and focus.
What are some common uses of L-Tyrosine?
L-Tyrosine is commonly used to improve mental performance, focus, and mood. It is also used to mitigate the effects of stress and fatigue, enhance physical performance, and support neurotransmitter production.
Is L-Tyrosine safe to take?
Yes, L-Tyrosine is generally considered safe to take when used as directed. However, it is important to consult with a healthcare professional before taking L-Tyrosine, especially if you are pregnant or breastfeeding, have a medical condition, or are taking medication.
What are some potential side effects of L-Tyrosine?
Some potential side effects of L-Tyrosine may include nausea, headache, fatigue, and gastrointestinal distress. However, these side effects are generally mild and rare.
What is the recommended dosage of L-Tyrosine?
The recommended dosage of L-Tyrosine can vary depending on the individual and their specific needs. However, a typical dosage range is 500-2000mg per day, taken in one or two divided doses.