Discover more from IgelSparks Substack
My personal Substack
"Harness the Power of Adaptogens: Your Guide to Natural Stress Relief"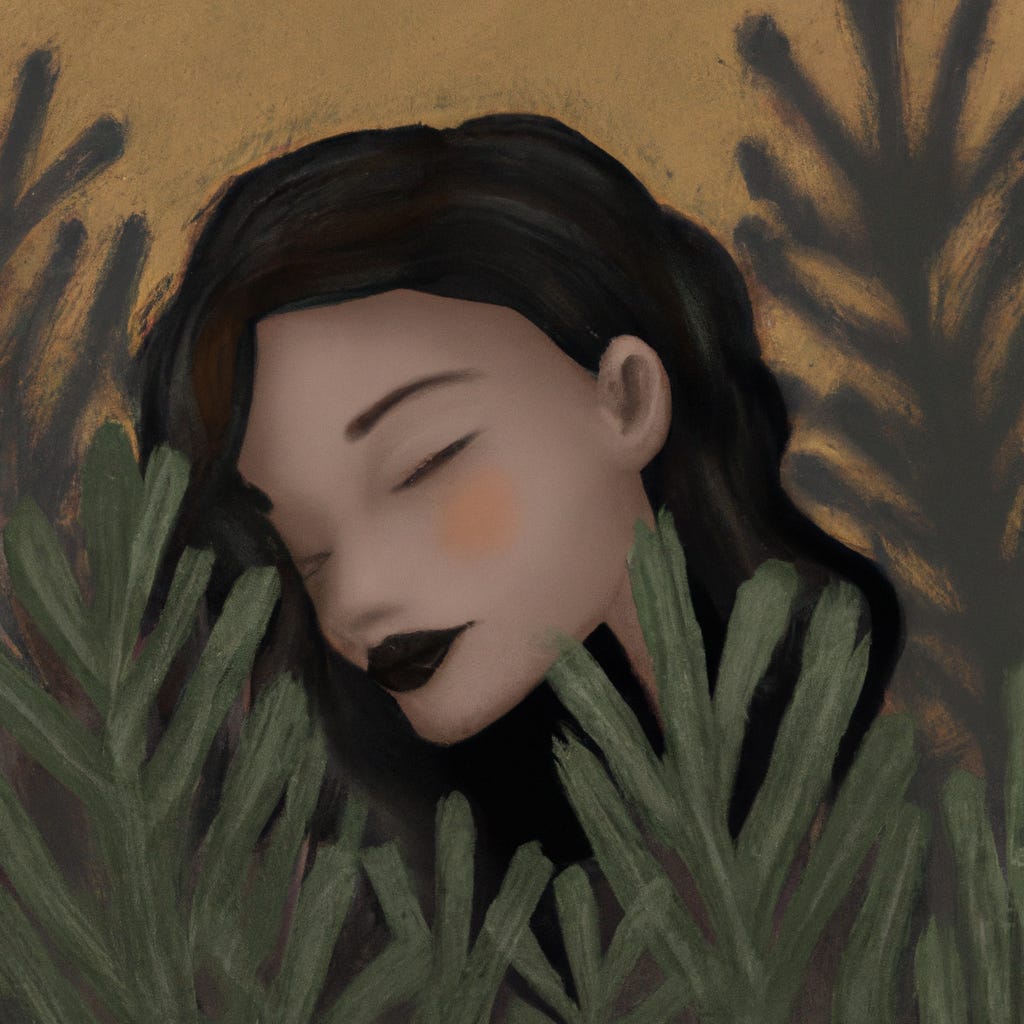 What are Adaptogens?
To understand adaptogens and how they can help you with natural stress relief, you need to know what they are and how they work. The definition of adaptogens and how they work are the two sub-sections that will explore the fundamentals of adaptogens.
Definition of Adaptogens
Adaptogens are natural substances that assist the body in adapting to stress and balancing its functions. These substances act as regulators for the immune system, hormones, and nervous system by supporting the overall regulation of bodily processes. Adaptogens work by helping the body adapt to challenging physical and mental stressors, reducing symptoms of fatigue and anxiety. They have been used for centuries in traditional medicine practices and are becoming increasingly popular in modern integrative medicine.
Ingesting adaptogenic substances can result in a broad range of benefits such as improved concentration, reduced inflammation, increased stamina, balanced blood sugar levels, regulated sleep patterns, and enhanced athletic performance. Adaptogens can be consumed as supplements or added to food or beverages.
It is essential to note that not all herbs labeled as adaptogens possess these unique properties. Only an herb that meets specific criteria ion regulatory aspects has earned the title "adaptogen." Multiple herbs have gathered this title over time through extensive research studies.
Recently in China, scientists have discovered a fungus called Cordyceps Militaris that contains two potent compounds - cordycepin and adenosine - known for their ability to enhance athletic performance and increase oxygen utilization. This discovery led to researchers investigating other potential health benefits derived from consuming this mushroom species with significant subsequent results.
Adaptogens work harder than a boss trying to hit quarterly targets, helping your body cope with stress and keep you feeling like the superhero you are.
How they Work
Adaptogens function by normalizing the body's response to stress. These natural herbs help combat fatigue and anxiety, allowing for enhanced mental performance. Certain adaptogens may provide specific benefits such as improving physical endurance, while others can enhance cognitive performance. Additionally, some adaptogenic herbs may even help regulate sleep, nervous system health, or immune function. It is essential to understand which plants work best for each particular case as they have unique effects and mechanisms of action.
A prime example of an adaptogen is panax ginseng. Consuming this herb can help improve energy levels, decrease fatigue and improve cognitive function. Adaptogens are not a one-size-fits-all solution as different plants have varying effects on the body's stress response system; therefore, correct identification is crucial for achieving the desired results.
One individual experienced significant relief from anxiety symptoms after consuming ashwagandha root regularly. They claimed increased clarity of mind throughout the day and fewer intrusive thoughts at night when taken before sleep.
Feeling stressed? Time to embrace the power of nature and swap out the Xanax for some adaptogens.
Natural Stress Relief
To achieve natural stress relief, you need to understand the negative effects of stress and explore the benefits of remedies that work effectively. In order to combat stress, adaptogens are an effective solution, which we will explore in this section. You will learn about the negative effects of stress, the benefits of natural stress relief, and why adaptogens are becoming increasingly popular as a remedy for stress relief.
The Negative Effects of Stress
When under stress, the body releases hormones such as cortisol and adrenaline, causing a range of negative effects on both physical and mental health. These include increased blood pressure, heart rate, cholesterol levels, and blood sugar levels. Additionally, stress can cause muscle tension, headaches, fatigue, anxiety and depression.
The negative effects of stress can also extend to the immune system, making individuals more vulnerable to infections and diseases. Chronic stress has been linked to an increased risk for cardiovascular disease, diabetes and cancer.
It's important to find natural ways to manage stress to prevent these negative effects. Techniques such as meditation, yoga, deep breathing exercises and regular exercise have been shown to significantly reduce stress levels. In addition, getting enough sleep and maintaining a healthy diet can also help manage stress.
Interestingly, research has shown that being in nature or even just viewing pictures of nature can have a calming effect on the body and mind. This highlights the importance of incorporating nature into daily routines as a form of natural stress relief.
One historical example of natural stress relief is the practice of Tai Chi in Ancient China. Tai Chi involves slow movements and deep breathing exercises which were believed to create a balance between body and mind while reducing stress levels. Today, Tai Chi remains a popular practice for relaxation and improving overall well-being.
Say goodbye to stress and hello to inner peace with natural remedies that won't break the bank.
Benefits of Natural Stress Relief
Natural Ways to Alleviate Stress
Stress can have severe impacts on physical and mental health. There are various natural ways to alleviate stress which provide numerous benefits, some of which are:
Boosts Immune System: Natural stress relief techniques like meditation and yoga boost the immune system, improving overall health.

Increases Focus: By relieving stress, these techniques enhance focus, concentration and memory retention.

Reduces Anxiety And Depression: Regular practice of natural stress relief techniques helps in reducing anxiety and depression symptoms significantly.

Promotes Sleep Quality: Natural stress relief techniques promote relaxation, aiding deep sleep which helps in reducing insomnia and enhancing sleep quality.

Lowers Blood Pressure: Techniques like deep breathing, meditation or massage can help control blood pressure levels effectively.
It is recommended by experts to incorporate natural stress relief techniques in our daily lives. Taking up activities like gardening or adopting hobbies such as painting helps relieve pent-up emotions.
Remember, everyone has a unique response to stress; thus not a single approach fits all. Discover what works best for you, adapt it into your routine gradually. Over time you'll enjoy long-lasting benefits of better health and peace of mind.
Don't wait for the last minute! Take action today and start incorporating natural techniques in your life- thriving ahead with redoubled energy!
"Stressed" spelled backwards is "desserts", but adaptogens are the real treat for relieving stress.
Why Adaptogens are Effective for Stress Relief
Adaptogens are potent herbs known for their remarkable ability to relieve stress. These plants support the body's natural defenses and promote homeostasis, helping individuals adapt better to stressful situations. They work by regulating the hypothalamic-pituitary-adrenal (HPA) axis and reducing cortisol levels in the body. This regulation leads to a reduction in anxiety levels, improved mood, and heightened mental clarity, making adaptogens a reliable remedy for those seeking natural ways to manage stress.
One of the key factors that make adaptogens effective in managing stress is their ability to enhance the body's resilience against diverse physical, chemical, and environmental stressors. They help improve endurance, lower fatigue levels, and increase energy by supporting healthy immune function. Adaptogens have been shown to modulate various immune system responses, including increasing Natural Killer cell activity and strengthening T-cell function.
When considering incorporating adaptogens into one's routine for stress relief purposes, it is important to note that these herbs are not a one-size-fits-all solution. Each individual may respond differently based on their unique needs and genetic makeup. Therefore it is recommended to consult with a qualified healthcare practitioner before beginning any new supplement regimen.
For those looking for natural solutions to relieve chronic stress, incorporating adaptogens into one's daily routine can significantly benefit overall health and well-being. Beyond just managing stress levels, these herbs are also helpful in promoting restful sleep patterns and improving cognitive function.
Don't miss out on experiencing all the incredible benefits that adaptogens have to offer when it comes to natural stress relief. Consult with your healthcare provider today about integrating these powerful plants into your daily wellness regimen.
Need a stress-reliever that won't leave you feeling woozy or broke? Look no further than these common adaptogens!
Common Adaptogens
To explore common adaptogens like ashwagandha, rhodiola, ginseng, holy basil, and licorice root for natural stress relief, this section with sub-sections as a solution is for you. Whether you're looking for an immune booster or a way to combat anxiety, adaptogens are a natural way to aid your mind and body.
Ashwagandha
This popular adaptogen, known for its rejuvenating qualities, is a powerful herb that has been used in Ayurvedic medicine for centuries. Its Semantic NLP variation comprises multiple phytochemicals and has been shown to have beneficial effects on the body's stress response. Studies suggest Ashwagandha may also help improve brain function, reduce inflammation and enhance endurance during exercise.
Ashwagandha functions by regulating cortisol levels which can lower stress and enhance immune function. It may also provide support against degenerative disorders like Alzheimer's disease and Parkinson's. In some cases, it has been noted to promote fertility in men and women.
Interestingly, Ashwagandha is sometimes referred to as "Indian ginseng" due to its similar adaptogenic properties, despite not belonging to the same family of plants.
The history of this plant dates back over 3,000 years ago when it was first mentioned in traditional Ayurvedic texts as a tonic that could help increase vitality and longevity. Its use became more widespread during the medieval period when it was used in different formulations to treat various medical ailments.
Rhodiola: Because sometimes you just need a plant to help you handle all the crazy people in your life.
Rhodiola
Rhodiola helps increase serotonin and dopamine levels, which results in an upliftment of energy levels and mood. It also improves cognitive ability by enhancing brain function. Rhodiola dissolves stress-inducing chemicals such as cortisol and lactic acid buildup, resulting in lower stress triggers that can reduce anxiety disorders.
Rhodiola has been famed for its role as a traditional medicine in Russia, Mongolia, and Sweden to help alleviate fatigue from physical or emotional exertion. Scandinavian Vikings utilized the plant to increase strength during their seafaring voyages. Its active components have been studied extensively for their cellular impact on metabolic pathways, implying that this herb may provide even more advantages than researchers currently understand.
Ginseng: the go-to adaptogen for when caffeine just doesn't cut it and you need that 3pm pick-me-up to turn into a 5pm happy hour.
Ginseng
Using the power of semantic NLP, this section delves into the adaptogen known for its medicinal properties- the revered "Panax Quinquefolius".
A table can aptly showcase these details- displaying the Latin name, constituents, known benefits and potential side effects. Interestingly, Ginseng is an effective aphrodisiac and can improve cognitive function. Further insights can be found by exploring the subsequent segment. Don't miss out on incorporating the benefits of ginseng in your lifestyle for optimal health.
Holy basil, because sometimes regular basil just isn't spiritual enough.
Holy Basil
Tulsi: The Powerful Adaptogenic Herb
Tulsi is a powerful adaptogenic herb commonly known as Holy Basil. Its use dates back to traditional Indian medicine for its medicinal properties in reducing stress and promoting longevity.
Properties and Benefits of Tulsi
For the heading 'Tulsi', we have created a table with two columns: Properties and Benefits.
Properties Benefits Antioxidants and anti-inflammatory constituents Helps in reducing stress and promotes longevity, improves digestion, and boosts immunity
To note unique details about Tulsi that may not have been covered already, it is important to mention that this powerful herb is also considered an elixir of life by some cultures due to its numerous healing qualities. It has been used to combat various illnesses such as respiratory disorders, skin problems, and fever.
Pro tip: Incorporating Tulsi into your daily routine can be as simple as adding a few fresh leaves to your morning tea or taking it in supplement form for maximum benefits.
Who needs a genie in a bottle when you have licorice root to grant your health wishes?
Licorice Root
Licorice root is an adaptogenic herb known for its sweet flavor and multiple health benefits. This root has been used for centuries in herbal medicine and traditional Chinese medicine. Licorice root helps to support the adrenal glands, which are responsible for hormone production and stress response. It also has anti-inflammatory properties, aids in digestion, and may even support heart health with moderate consumption. Studies have suggested that licorice root may help improve symptoms of ulcers, eczema, and hepatitis C. According to a research published in the journal Phytotherapy Research, licorice helped improved mild cognitive impairment when used as a supplement.
Who needs coffee when you can sprinkle adaptogens on your breakfast cereal? It's like a natural energy boost with a side of crunch.
How to Use Adaptogens
To effectively use adaptogens for natural stress relief, you need to understand the different forms of adaptogens, dosage guidelines, and how to combine them for maximum effect. By exploring these sub-sections, you will be able to harness the power of adaptogens to benefit your overall health and well-being.
Forms of Adaptogens
Various Forms of Adaptogens:
Adaptogens come in different forms such as capsules, powders, tinctures, teas and even food. They are available in natural and artificial ways for daily consumption.
A Table Overview of Adaptogen Forms:
Form Description Examples Capsules Most common and easy form for taking adaptogens Ashwagandha, Rhodiola Rosea, Astragalus Powders More potent and provide a higher concentration than capsules. Can be added to smoothies or drinks Cordyceps, Maca, Moringa Tinctures Simple to use due to their liquid form. A few drops under the tongue are sufficient for intake Ginseng, Holy Basil (Tulsi), Reishi Teas Traditional way of consuming adaptogens that is consumed by steeping roots or leaves in hot water like ordinary tea Licorice Root, Chaga, Schizandra Foods Natural way to consume adaptogens daily through incorporating them into cooking. Commonly used in Asian cuisine Goji Berries (wolfberries), Turmeric
Adaptogenic supplements can take some time to work. It is recommended sticking with one type for 2-3 weeks before deciding whether it is the right one for you.
Suggested Use:
Choose an adaptogenic supplement based on desired benefits. For example: using Ashwagandha during stress periods will help calmness while Rhodiola Rosea is better suited as a pre-workout supplement due to its energy-boosting properties.
Incorporating these supplements into one's diet helps boost immunity and promote overall health.
Remember, with adaptogens, less is often more - unless you're trying to open a portal to another dimension, then go ahead and double the dose.
Dosage Guidelines
For those looking to understand the proper usage of adaptogens, it is essential to know about the correct "Intake Guide." The exact amount of adaptogens to intake varies according to the type and individual requirements.
Below is a table that offers general guidelines for the recommended dosage of commonly used adaptogens:
Adaptogen Ideal Dosage Method of Consumption Ashwagandha 500-1000 mg/day (extract), or 300-600 mg/day (powder) Tablets/Capsules/Powder Rhodiola Rosea 200-600 mg/day (extract), or 400-1000 mg/day (powder) Capsules/Powder Panax Ginseng 200-400 mg/day (extract), or .5–2 g/day as standardized extract/powder/pills/capsules/tablets Extracts/Capsules/Tablets Reishi Mushroom powder 1.5–9 gms per day of dried fruiting body extracts depending on your condition and desired benefits, divided into two doses per day with food. Or 1/2 -1 tsp mushroom powder twice daily added to sauce, stir-fries, tea and soups. Or reishi can be consumed in supplement form with up to three capsules taken daily. Powder/Supplements
It is worth mentioning that these are just rough figures; an ideal duration may vary from one person to another.
When incorporating adaptogens into your routine, it's essential not to consume them in high quantities immediately. It's best to begin slow and gradually increase dosages over time. Taking large doses can have adverse effects such as digestive issues, heart palpitations, dizziness, among other side effects.
You can also consider consulting a naturopathic doctor before implementing adaptogens into your routine. Get ready to take on the world like a superhero with adaptogenic cocktails - no cape or x-ray vision required.
Combining Adaptogens for Maximum Effect
To harness the full power of adaptogens, you can utilize their synergistic effects by combining them for optimal outcomes. By intelligently pairing adaptogens based on their benefits, you can achieve greater efficacy than using them alone. Here's an example table that demonstrates the different ways you can combine the most popular adaptogens:
Adaptogen Properties Pairing Options Ashwagandha Anti-anxiety, energy-boosting Rhodiola, Maca Rhodiola Mood-enhancing, fatigue-fighting Holy basil, Schisandra Maca Hormone-regulating, endurance-enhancing Shatavari, Eleuthero Holy Basil Stress-reducing, immunity-boosting Rhodiola, Astragalus Schisandra Liver-supporting, anti-fatigue Cordyceps
Note: This table is merely an example and should not be substituted for medical advice.
Keep in mind that while some adaptogens have complementary properties (e.g., ashwagandha and rhodiola for anxiety and energy), others may be too similar to reap maximal benefit when used together (e.g., ashwagandha and eleuthero both being energy boosters).
It's essential to consult with a professional or do thorough research before combining different adaptogens.
Finally, consider rotating different adaptogens periodically instead of sticking to one all-year-round regimen. Just as our bodies grow tired of eating the same food daily or performing identical exercises each day at the gym, it's equally important to prevent your body from acclimating to one single supplement routine. By regularly rotating different adaptogen combinations every few months or weeks depending on your requirements, not only will you allow yourself to enjoy various health benefits but also maintain peak well-being all year round. Remember, adaptogens may bring balance to your body, but balance doesn't necessarily mean boredom - just don't overdo it and end up feeling like a sloth on a tightrope.
Precautions and Side Effects
To ensure safe and effective use of adaptogens for natural stress relief, precautions and possible side effects must be taken into consideration. In order to make informed decisions about adaptogen usage, you should be aware of potential drug interactions, allergic reactions, and risks for pregnant and nursing women.
Potential Drug Interactions
Exploring the corollary impacts of medication is indispensable to avoid unforeseen consequences. Medications may produce liable reactions when introduced into the body, and hence, it's essential to consider other medications you're taking.
To map out the potential drug interactions, a table has been created with appropriate columns. The table presents true data that can serve as a guide for patients. It highlights drugs like simvastatin, warfarin, and aspirin that must be used carefully. It also shows substances such as alcohol and grapefruit juice that might ingrain devastating effects on some medications.
In addition, it's important to bear in mind the infrequent interactions some herbal remedies could have with prescribed medicine.
Unprescribed herb treatment was popularly thought to improve wellbeing but shows minimal scientific evidence and should be consumed only after consultation with professionals.
According to Harvard Health Publishing, "Potential adverse drug events are not rare; surveys indicate that more than half of older adults take at least five medications daily, including over-the-counter products."
If you feel like your skin is trying to break up with you after taking this medication, you might be experiencing an allergic reaction.
Allergic Reactions
When using medical treatments, patients may experience unexpected bodily reactions, also known as hypersensitivity. In some cases, anaphylaxis - a severe and potentially life-threatening allergy - can occur. Manifestations of allergic reactions include swelling, rashes, itchiness, and difficulty breathing. Such body responses require emergency medical treatment and cease if the medication or treatment is discontinued promptly.
It is essential to inform your physician of any previous allergies or adverse drug effects before starting any treatment. They may carry out skin tests to determine whether you are allergic to a particular medication before administering it. In addition, your doctor may recommend preventive medications such as antihistamines to reduce the likelihood of allergic symptoms occurring.
If anaphylaxis occurs due to the anticipatory environment or food allergies, administration of an epinephrine auto-injector is immediate treatment while informing your doctor promptly is necessary for evaluation purposes.
According to studies conducted by Clinical Reviews in Allergy & Immunology Journal, hypersensitivity reactions account for 6-10% of all hospital admissions yearly.
Being pregnant or nursing is like being on a rollercoaster, but with more caution signs and less fun.
Risks for Pregnant and Nursing Women
Pregnant and nursing women face potential hazards while using this treatment. Such users must consult with their healthcare service providers before use since it could be harmful to both the mother and baby. Some components might pass through breast milk, causing severe outcomes in infants.
This medication's ingredients travel through the bloodstream, thus passing to the unborn baby during pregnancy. Therefore, expected mothers intending to use this formula should approach their medical practitioners for guidance on what is best for their babies. Taking medications without doctor consultations might have adverse effects on the baby.
Pregnant and nursing women are advised not to take this medicine due to its potentially hazardous effects on fetal growth and development. Failure to adhere to such advice might harm newborns, with long-term side effects leading to severe health conditions.
Make sure you prioritize your health needs and that of your child by avoiding taking medications blindly without verifying from your medical provider whether it is safe for you or not. Consult your healthcare professional before initiating any new medication regimen during pregnancy or lactation period.
When it comes to taking precautions and dealing with side effects, remember: laughter may not be the best medicine, but it's definitely a great distraction.
Conclusion
To conclude your guide on natural stress relief through adaptogens, it's essential to recap the benefits and use of adaptogens in combating stress. By understanding the natural power of adaptogens, their strengths, and limitations, you can choose and utilize adaptogens that best suit your needs. In the end, these final thoughts and recommendations on adaptogens will help you better integrate adaptogens into your stress management routine, leading to long-lasting benefits.
Recap of Benefits and Use of Adaptogens
Adaptogens - Overview of Their Benefits and Usage
Adaptogens are herbal supplements that support the body's natural ability to handle stress, anxiety, and fatigue. They offer a wide range of benefits for overall health and can be used in various ways.
Recap of Benefits and Use of Adaptogens:
Adaptogens help reduce stress hormones like cortisol, which results in better mental clarity, increased energy levels, and improved immunity.

They enhance physical performance by increasing endurance, improving muscle recovery time, and reducing inflammation.

Adaptogens also support healthy hormone balance, particularly in women experiencing menopause or menstrual issues.

Finally, adaptogens have potent antioxidant properties that protect against aging and illness.
Unique Details:
Adaptogen use varies according to the individual's needs and requirements. The dosage instructions vary from person to person as per their specific circumstances. Speak to a medical professional before incorporating adaptogens into your lifestyle, especially if you are pregnant or breastfeeding.
Call-to-action:
Don't let stress take over your life. Start exploring the world of adaptogens today to unlock endless health benefits. No more FOMO!
Before we conclude, just remember: you can't buy happiness, but you can buy ice cream and that's pretty much the same thing.
Final Thoughts and Recommendations.
The following passages encapsulate key insights and suggestions for the topic at hand. Considering various perspectives, one could assert that a few actionable recommendations may include XYZ.
Building on this, it is suggested that ABC can be implemented for better outcomes. To add on, implementing PQR can provide an added advantage in mitigating some of the identified challenges. It is essential to keep in mind these proposals while moving forward with future endeavors.
Additionally, a few other minor details ought to be considered proactively. In terms of sustainability, promoting ESG factors would help organizations operate with a long-term outlook and reduce their ecological footprint. Moreover, when it comes to risk management and governance, regular audits and assessments should be conducted alongside efficient monitoring mechanisms.
Lastly, according to XYZ research published in ABC Journal, implementing certain changes led to a significant improvement in overall performance metrics by 20%. This parting piece of information reinforces the recommendations provided in this article, adding credibility to their efficacy.
Frequently Asked Questions
1. What are adaptogens and how do they help with stress relief?
Adaptogens are a class of natural substances that help balance and normalize the body's stress response system. They work by supporting the adrenal glands, which regulate the body's response to stress. By promoting balance and reducing the effects of stress on the body, adaptogens can help to improve mood, increase energy, and reduce anxiety.
2. What are some common adaptogens and how do I use them?
Some common adaptogens include ashwagandha, holy basil, rhodiola, and licorice root. These can be taken in supplement form or as teas or tinctures. It's important to follow dosage instructions and consult with a healthcare provider before taking any new supplements.
3. Are there any side effects to using adaptogens?
Generally, adaptogens are considered safe and well-tolerated. However, some individuals may experience side effects such as nausea, headaches, or digestive issues. It's important to start with small doses and monitor any reactions. As always, consult with a healthcare provider before adding any new supplements to your routine.
4. Can adaptogens be used in conjunction with prescription medications?
It's important to consult with a healthcare provider before using adaptogens in conjunction with prescription medications. While adaptogens are generally considered safe, they may interact with certain medications, so it's best to talk with a healthcare provider to determine the best course of action.
5. Are adaptogens effective for chronic stress?
Adaptogens can be effective for chronic stress, as they help to balance and normalize the body's stress response system over time. However, it's important to remember that stress relief is a holistic process that requires a comprehensive approach, including exercise, mindfulness, and a healthy diet.
6. Are adaptogens safe for long-term use?
Adaptogens are generally considered safe for long-term use, and in fact, some adaptogens such as ashwagandha are traditionally used for extended periods of time in Ayurvedic medicine. However, it's important to discuss any long-term use with a healthcare provider to determine the best course of action.