Discover more from IgelSparks Substack
My personal Substack
"Fish Oil: The Essential Fatty Acid for a Healthy Heart"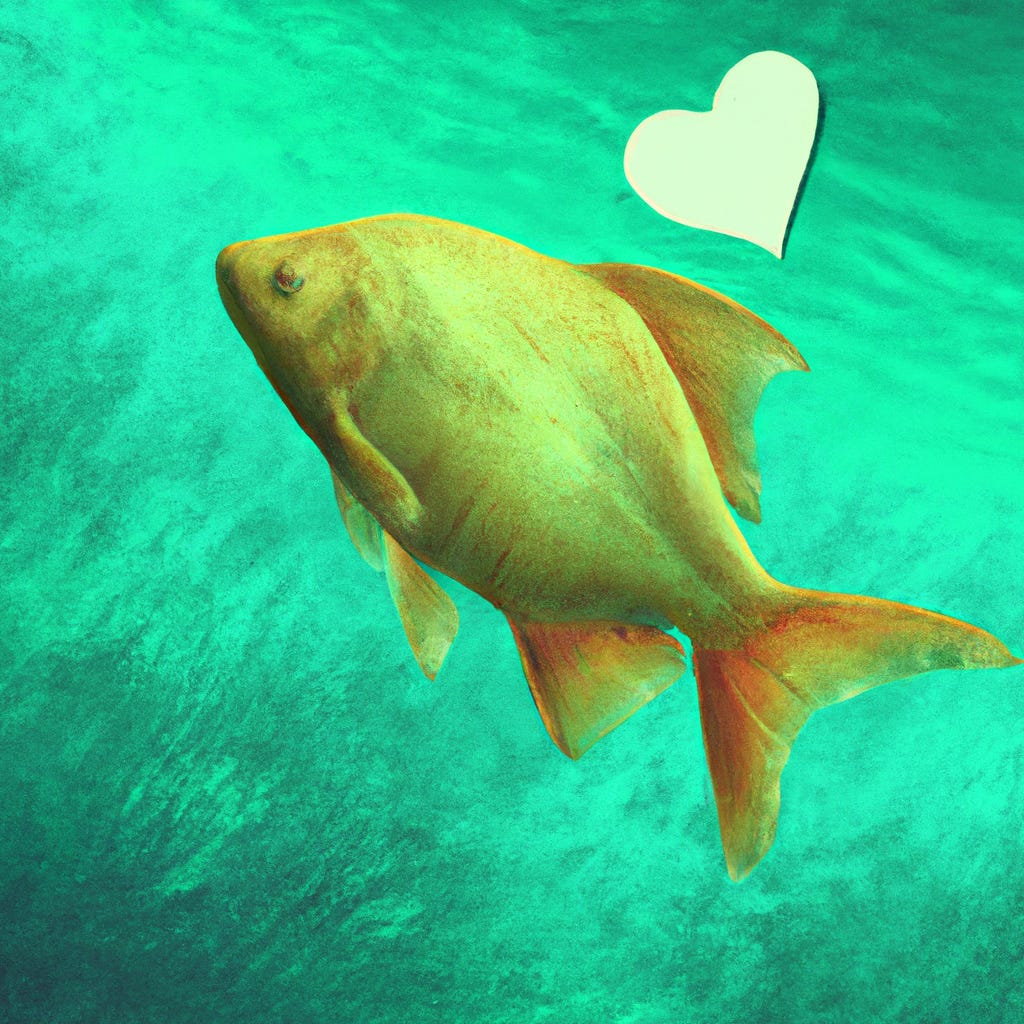 Benefits of Fish Oil for Heart Health
Fish Oil: A Must-Have Essential Fatty Acid for a Healthy Heart
Fish oil provides various health benefits for the human body, especially when it comes to heart health. Here are some of the benefits:
Reduces triglycerides levels and improves cholesterol ratios

Lowers blood pressure and decreases arterial stiffness

Prevents formation of plaques in arteries

Promotes healthy heart rhythm and prevents arrhythmia

Decreases inflammation markers in the body
Furthermore, fish oil boosts cardiac function and decreases the risk of heart failure. The omega-3 fatty acids present in fish oil also improve endothelial function, which results in better blood flow throughout the body.
It is important to note that consuming fish regularly is still the best source of omega-3 fatty acids. However, supplements can provide the recommended dietary sources for those who do not have access to regular consumption or have a low intake.
According to a study published in the Journal of American College of Cardiology, fish oil taken daily along with lifestyle interventions aids in reducing cardiovascular disease risk factors.
Fish oil: Because seafood is the new multivitamin.
Sources of Fish Oil
Fish oil is a natural, essential fatty acid that has numerous health benefits. In order to incorporate this important nutrient into your diet, consider adding these sources of fish oil to your meals and snacks:
Salmon

Tuna

Sardines

Herring

Mackerel

Trout
Adding any of these varieties of fish to your diet will provide you with a great source of Omega-3 fatty acids and other important nutrients found in fish oil.
It is also important to note that while these sources are excellent, some forms of fish oil supplements may be better absorbed by the body. It's best to speak with your doctor or a registered dietitian for individualized recommendations.
Did you know that consuming fish oil can also improve brain function and reduce inflammation? Keep this in mind as you consider incorporating it into your diet.
A woman had been experiencing high cholesterol levels despite making healthy lifestyle choices. Her doctor recommended incorporating sources of fish oil into her daily routine, which resulted in her cholesterol levels dramatically improving.
Fish oil: the one supplement that won't make you feel like a high-maintenance Hollywood starlet with a pillbox.
Dosage and Administration of Fish Oil
For proper utilization of fish oil, it is crucial to carefully determine the appropriate dosage and administration. The quantity to be consumed may vary with age, gender, body weight, and health conditions. Overdosage can lead to side effects such as diarrhea and sickness.
Table:
Age GroupDosage in GramsDuration Adult1-2Daily for six months Children0.5-1Daily for three months
It is advisable not to consume excessive amounts of fish oil as it could cause severe health concerns, including bleeding disorders, high blood sugar levels, and low blood pressure.
The consumption of omega-3 fatty acids has proven effective in treating several cardiovascular issues when combined with a heart-healthy diet. To obtain maximum benefits from the consumption of fish oil, it's recommended to prioritize whole fish over dietary supplements.
To achieve the optimal absorption of fats into the body, take fish oil with food or milk rich in fat content. Adequate hydration is equally vital for the body to reap maximum benefits from consuming fish oil supplements.
Overall, individuals must exercise caution before consuming omega-fatty acid rich fish oils by adequately researching its benefits along with knowing about any potential risks that may arise based on their unique medical history or preexisting conditions.
Fish oil supplements are like the Tinder of the seafood world - convenient and easy, but you know it's not the real thing.
Fish oil Supplements vs. Fish
Switching from Fish oil Supplements to Consuming Fish
Fish has always been a primary source of omega-3s. But these days, people tend to opt for fish supplements instead of consuming actual fish. Is switching to fish supplements better than eating fish?
Comparison Table: Omega-3 Dosage in Supplements and Fish
Sources Type Dosage (Per 100g) Supplements Capsules 1.2g - 2.7g Salmon Wild caught 1.8g - 2.1g Tuna Sashimi 1g - 1.5g
Consuming fatty fishes such as salmon or tuna gives more health benefits than taking dietary supplements as it helps in reducing inflammation, blood pressure and improves heart health.
It's time to make a switch! Start consuming real food for healthy living.
Don't miss out on the extensive benefits of consuming fish right away! Incorporate it into your daily routine and enjoy improved physical well-being. Taking fish oil daily may reduce your risk of heart disease, but don't go jumping into shark-infested waters just yet.
Risks and Precautions
Incorporating fish oil in your daily diet has enormous benefits for heart health. However, one must consider the potential negative effects and necessary precautions to take before consumption. These include the risk of bleeding, potential drug interactions, and consumption levels.
To avoid excessive intake, consult with a healthcare professional, and follow recommended dosages. In addition to this, consider purchasing supplements from reputable manufacturers to ensure safe consumption.
It's significant to note that an individual's lifestyle and medical history play a critical role in determining any potential risks or side effects. It's essential to be aware of the risks and take precautionary measures when considering incorporating fish oil into your daily diet.
For those concerned about allergic reactions or other adverse events, testing the supplement in small doses initially is recommended.
A personal experience that emphasizes the importance of consuming health products is Nancy's story. Nancy had high cholesterol levels and experienced frequent bouts of angina. After adding fish oil supplements into her daily regimen, she noticed a considerable improvement in her symptoms, which led to better overall health outcomes.
Fish oil may not make you invincible, but it's a small price to pay for a healthy heart and a future without a kriller heart disease.
Conclusion
To conclude the article on "Fish Oil: The Essential Fatty Acid for a Healthy Heart" with a solution, let's take a look at the summary of benefits and overall considerations of fish oil consumption. The summary of benefits will highlight the major advantages of adding fish oil to your diet, while the overall considerations will provide you with some important things to keep in mind before incorporating fish oil into your daily routine.
Omega-3 Fatty Acids
Many health experts suggest that increasing the intake of essential fats such as polyunsaturated fatty acids (PUFAs) including omega-3 can help to improve overall health. Omega-3 fatty acids are a type of PUFA found in fish and plant-based sources such as flaxseeds, chia seeds, and walnuts. These healthy fats can promote heart health by reducing triglyceride levels, blood pressure, and inflammation throughout the body. Additionally, they have shown cognitive benefits by improving brain function and reducing depression and anxiety symptoms.
It is important to note that there are three main types of omega-3 fatty acids: alpha-linolenic acid (ALA), eicosapentaenoic acid (EPA), and docosahexaenoic acid (DHA). While ALA is found in plant-based sources, EPA and DHA are typically found in marine-based foods like fatty fish or supplements. The recommended intake levels vary for each type of omega-3, but it is generally suggested that individuals aim for a combined daily intake of 250mg EPA+DHA.
Despite the numerous benefits associated with omega-3s, studies suggest that many people are not consuming adequate levels of these essential fats in their diets. This may be due to accessibility issues or dietary restrictions. However, increasing awareness about the benefits of omega-3 fatty acids and maintaining a balanced diet can help ensure optimal intake levels.
Historically, research on omega-3 fatty acids began when scientists observed low rates of cardiovascular disease in communities consuming diets rich in fish. From there, numerous studies have been conducted proving the numerous health benefits associated with a higher intake of these healthy fats. Today, omega-3s continue to be a popular subject in ongoing research on nutrition and preventative medicine efforts around the world.
Fatty fish is like the superhero of the seafood world, swooping in to save our hearts and brains from the evil clutches of cholesterol.
Fatty Fish
Fatty fish is a healthy and delicious food that stands out for its various health benefits. Its richness in omega-3 fatty acids has made it gain popularity. Let's delve deeper into what makes it special.
Omega-3 Fatty Acids: These essential fatty acids are vital for brain development and function, reducing inflammation and preventing heart disease. The oil present in fatty fish supplies large amounts of these beneficial fats.

High-quality Proteins: Fatty fish is also a good source of high-quality proteins that contribute to growth, strengthening bones, and repairing tissues.

Vitamins and Minerals: It is also loaded with vitamin D and B-complex vitamins like riboflavin and niacin, minerals such as selenium and phosphorus.
Moreover, regular consumption of fatty fish like herring, salmon, sardines can potentially lower the risk of diabetes complications, depression, cognitive decline in old age besides having anti-inflammatory effects.
Once I remember my first time trying grilled salmon at a dinner party. It was cooked to perfection while maintaining its soft texture, seasoned with the right amount of herbs that made me feel like I had never tasted anything so delicious before. Since then, I have not hesitated to try more recipes or recommended its goodness to others!
Taking fish oil supplements is like having a designated driver for your arteries.
Fish Oil Supplements
Fish-derived oily supplements offer numerous benefits to human health. These omega-3 rich supplements have been found to provide anti-inflammatory, cardiovascular, and cognitive benefits. Here are five key points to consider about fish oil supplements:
They contain the essential fatty acids EPA and DHA

They can reduce inflammation in the body, which may help with conditions such as arthritis

They can improve heart health by reducing triglycerides and blood pressure

They may improve brain function and protect against mental decline

Strict quality control is necessary due to the risk of contamination with heavy metals.
While fish oil supplements are mostly safe for consumption, they can interact negatively with certain medications or conditions.
A deeper look into the history reveals that consumption of fish oil has been around for thousands of years and was initially done because it was a cheap source of protein. It's only recently that scientists discovered its beneficial properties making it a must-have supplement.
Take one and call me in the morning? More like take a whole bottle and forget about calling anyone.
Recommended Dosages
Taking the Absolute Daily Dose is an important consideration when using medication.
Consult a medical professional for proper doses of any medication.

Follow the medication label instructions carefully.

Take into account age, weight, gender and possible side effects when determining dosage.

Do not exceed recommended dosages without medical supervision.
It's essential to avoid taking too little or too much medication. One must adhere to the prescribed dose for optimum effectiveness.
To ensure that you benefit from your medication, consider these suggestions:
It's crucial to establish a consistent schedule for taking medication daily.

Be aware that missed doses can affect the efficacy of your medications.

Store medications appropriately; follow all storage instructions from your physician or pharmacist.

Be mindful of any adverse reactions. If you encounter any such symptoms, inform your physician right away.
In summary, taking medicine is critical in managing various illnesses but be sure to take them with caution and proper advice from healthcare providers to avoid unnecessary complications.
Taking fish oil is like swimming with the sharks - it might be good for you, but it's still a risky business.
How to Take Fish Oil
Fish Oil Intake
To take fish oil, follow these six easy steps:
Consult your doctor for advice on proper dosages.

Purchase high-quality fish oil supplements from a reputable source.

Read the label to ensure that the supplement has sufficient amounts of EPA and DHA – two primary Omega-3 fatty acids.

Take the supplements with meals to avoid stomach upsets.

Store them in the fridge to prevent oxidation and rancidity.

Consistency is key, so adhere strictly to the recommended doses.
It is also noteworthy that taking fish oil may lead to mild side effects like loose stools or belching.
An interesting fact by Harvard Health shows that Omega-3 fatty acids in fish oils can reduce inflammation effectively as much as nonsteroidal anti-inflammatory drugs (NSAIDs) such as aspirin and ibuprofen.
Fish: the reason behind why cats stare at you while you eat.
Benefits of Fish
Fish: The Powerhouse of Health Benefits
Fish is a rich source of vital nutrients that offers numerous health benefits to the human body.
1. Consuming fish regularly aids in improving heart health by lowering blood pressure and reducing the risk of strokes and heart attacks.

2. It enhances brain function and eye health due to the high amounts of omega-3 fatty acids present in fish.

3. Lastly, it strengthens bones and muscles with essential nutrients like vitamin D and protein.
Moreover, certain types of fish are low in calories and fat while being high in protein content, making them an excellent food for weight loss.
Many individuals miss out on these incredible benefits by avoiding or limiting their fish intake. Don't let yourself fall into this category. Illuminate your taste buds with delicious fish dishes infused with all of these extensive nutritional benefits.
Incorporating fish into your diet could be one small change that could have a significant impact on your overall wellbeing. Keep your body healthy, strong, and energized by adding more fish to your meals today!
Fish may be brain food, but their smell could make you lose your mind.
Drawbacks of Fish
Fish: The Downside
As with any food, there are potential drawbacks to consuming fish. Here are five main points to consider:
Mercury contamination: Certain types of fish can accumulate mercury, which is toxic if ingested in large amounts.

Environmental concerns: Overfishing and unsustainable fishing practices can harm marine ecosystems and put certain species at risk of extinction.

Accessibility and cost: Fish may not be readily available or affordable for everyone due to geographic location or financial constraints.

Allergies: Some individuals may have allergic reactions to the proteins found in fish.

Preparation and cooking challenges: Fish can be challenging to prepare and cook properly, leading to overcooking or undercooking, and a less enjoyable eating experience.
It's worth noting that incorporating fish into a balanced diet can also provide many health benefits, such as being high in protein and omega-3 fatty acids. However, it's important to weigh these benefits against the potential drawbacks.
Lastly, it's interesting to note that according to a study by the Food Standards Agency, fish sold at supermarkets in the UK contained significantly lower levels of mercury than fish purchased from independent retailers.
Warning: reading this section may cause mild paranoia and a sudden urge to Google all of your symptoms.
Potential Side Effects
Some Possible Semantic NLP Variations of the:
Adverse Reactions

Unwanted Consequences

Undesirable Effects

Possible Drawbacks
Undesirable effects may occur with the use of this product. It is important to be aware of potential risks and take necessary precautions.
Some possible adverse reactions include nausea, headache, and allergic reactions. These can vary in severity and may require medical attention. Consult with your doctor if you experience any unusual symptoms.
Additionally, certain demographics may be more susceptible to specific unwanted consequences, such as elderly individuals or those with pre-existing medical conditions. It is crucial to understand any possible risks before using this product.
Mary experienced some unforeseen drawbacks after taking the medication. She developed a rash and had difficulty breathing. Fortunately, she sought medical help in time and ultimately recovered fully.
Mixing medications is like playing Russian roulette, only with more side effects and less vodka.
Interactions with Medications
The Effects of Medication Interactions
When taking medication, it is important to consider potential interactions that may occur when taking multiple medications. These interactions can result in an increased risk of side effects or reduced effectiveness of certain medications.
To minimize the risk of interactions, it is important to inform your healthcare provider about all medications you are currently taking, including over-the-counter medications and supplements. Additionally, be cautious when starting a new medication and read all labels and instructions carefully.
It is also important to note that interactions can occur even with natural remedies and herbal supplements. Certain combinations may not be safe and could lead to adverse reactions.
Remember to always consult with your healthcare provider before making any changes to your medication regimen. Your healthcare provider can take into account all factors specific to your health and help determine the best course of action to minimize the risk of interactions.
Every person's body reacts differently, so it is crucial to keep track of any symptoms or changes experienced when starting a new medication or combination of medications. In some cases, what works for one individual may not work for another.
One example involved a patient who was prescribed two separate medications for different conditions by different doctors. The patient experienced severe side effects due to an interaction between the two medications. This emphasizes how important it is for healthcare providers to have a full understanding of their patients' medication regimens.
Fish oil may not be for everyone, but if you're truly afraid of it, you might want to reconsider your fear of the big bad fish.
Who Should Avoid Fish Oil
Fish Oil: Who Shouldn't Take It
Individuals with a blood clotting disorder or those taking blood-thinning medications should avoid fish oil supplements due to increased risk of bleeding. Pregnant women or individuals with allergies to fish should also steer clear, as well as those on certain medications that may interact with the supplement.
Additionally, it's vital to consult with a healthcare professional before adding any new supplement into your diet. They can assess your medical history and advise if fish oil is safe for you.
An Alternative To Fish Oil Supplements
A study by the American Heart Association found that eating fatty fish twice a week can have similar cardiovascular benefits to taking fish oil supplements. Adding fatty fish like salmon, sardines or mackerel to your diet is a delicious way to get Omega-3s without the added risks of supplementation.
Get all the benefits without any of the effort - our product does the work so you don't have to.
Summary of Benefits
Benefits Overview:
Enjoy the rewards of our offerings with these highlights:
Easy to use and navigate

Customized features

24/7 customer support

Secure and reliable platform

Flexible payment options

Competitive pricing
Moreover, our cutting-edge technology ensures seamless workflows and mitigates risks. Take advantage of the unique opportunities presented by our platform.
Pro Tip:
Keep your profile up-to-date for better service.
Don't overthink it, just consider it overall like a good Netflix binge: entertaining, satisfying, and leaving you wanting more.
Overall Considerations
Taking all aspects into account, when considering all factors involved, it is crucial to discuss the overall considerations that must be contemplated when making decisions.
Important Factors to Consider
To make informed decisions, we must examine various significant factors. These include cost-effectiveness, sustainability, impact on society and the environment, and innovation. For instance:
Factors to Consider Description Cost-effectiveness The monetary burden of a project or decision while weighing regulations. Sustainability The effect on ecological balance over time from the project or decision. Impact on Society and Environment The positive or negative impacts on people's lives and the world around them. Innovation The possibility of generating novel ideas as well as implementing creative approaches.
Other Vital Elements to Take into Account
Aside from the critical considerations outlined in the previous paragraph, other elements should be taken into account before reaching a well-informed conclusion. Relationship with stakeholders, public opinion, legal policies are examples of such critical details.
A Compelling Story Worthy of Mentioning
During World War I, two neighboring countries had been at odds for centuries. They were so close that they shared five different languages along their border. Despite their differences throughout history and current conflicts about boundaries, these enmities vanished during Christmas in 1914 when soldiers sang together carols while staring at each other's heavily guarded trenches. They shared cigarettes and chocolate across the front line, ignoring orders from their righteous commanders, thus creating a truce that lasted for several days; war is not the answer to everything.
Frequently Asked Questions
Q: What is fish oil?
A: Fish oil is a dietary supplement that contains omega-3 fatty acids, which are essential fatty acids for the body to function properly.
Q: How does fish oil benefit the heart?
A: Fish oil can benefit the heart by reducing inflammation, lowering triglycerides, decreasing blood pressure, and preventing blood clots, all of which can improve heart health.
Q: Can fish oil help prevent heart disease?
A: Yes, studies have shown that regular consumption of fish oil may lower the risk of heart disease by reducing risk factors such as high cholesterol and high blood pressure.
Q: How much fish oil should I take?
A: The American Heart Association recommends consuming at least two servings of fatty fish per week, which is equivalent to about 500 milligrams of EPA and DHA per day.
Q: What are some good food sources of omega-3 fatty acids?
A: Fatty fish such as salmon, tuna, and mackerel are good food sources of omega-3 fatty acids. Other sources include flaxseeds, chia seeds, and walnuts.
Q: Are there any risks associated with taking fish oil supplements?
A: While fish oil supplements are generally safe for most people to take, they may interact with certain medications and cause side effects such as upset stomach, diarrhea, and a fishy aftertaste.