Discover more from IgelSparks Substack
My personal Substack
"Curcumin: The Golden Spice with Anti-Inflammatory and Antioxidant Properties"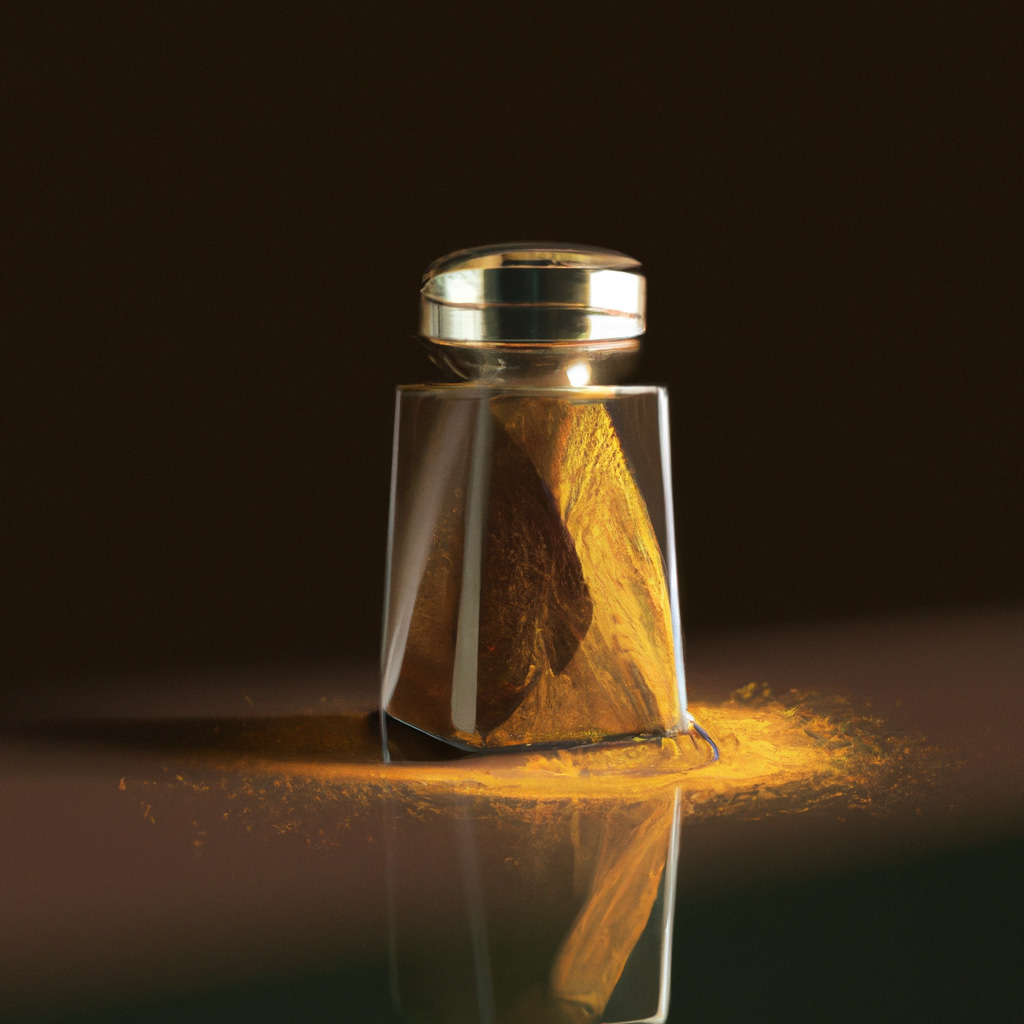 Introduction of Curcumin and its uses
Curcumin, a natural compound found in turmeric, has gained popularity for its remarkable anti-inflammatory and antioxidant properties. It has been used in traditional medicinal practices for centuries and is now widely researched for its therapeutic potential against various diseases. Curcumin has been shown to aid in the management of chronic inflammation, which is linked to many age-related conditions. It also supports the body's natural antioxidant defenses and may help protect against oxidative stress caused by harmful toxins and free radicals.
Moreover, curcumin possesses potent anti-cancer properties that have been extensively studied. It has been shown to inhibit the growth of certain cancer cells by inducing apoptosis (programmed cell death) and preventing angiogenesis (formation of new blood vessels). Other studies suggest that curcumin may reduce the risk of heart disease by improving heart health markers such as cholesterol levels and blood pressure.
Incorporating curcumin into your diet can be as simple as adding turmeric to your meals or taking a daily supplement. However, it's important to consult with a healthcare professional before doing so, especially if you're taking any medications or have pre-existing medical conditions. Don't miss out on the potential benefits of this golden spice- consider adding it to your wellness routine today!
Curcumin: the only spice that can calm both your taste buds and your inflamed joints.
Anti-inflammatory properties of Curcumin
To explore the anti-inflammatory properties of curcumin, you'll learn about its fascinating effects on inflammation in the body. Additionally, we'll cover how curcumin can be used as a natural remedy for arthritis, providing an alternative to traditional medications.
Curcumin's effect on inflammation in the body
Curcumin, a bioactive compound found in turmeric, has potent anti-inflammatory properties. It works by inhibiting certain molecules that trigger inflammation and reducing oxidative stress in the body. These mechanisms make it a promising natural remedy for inflammation-related diseases such as arthritis, digestive disorders and cardiovascular conditions. Curcumin's ability to reduce inflammation also promotes faster healing processes within the body. Its effectiveness as an anti-inflammatory agent is supported by numerous scientific studies.
Importantly, curcumin's anti-inflammatory effects are higher when consumed with black pepper or piperine due to their ability to enhance its absorption in the body. In addition, taking curcumin supplements on an empty stomach may also increase its bioavailability. Overall, incorporating turmeric and black pepper into one's diet or taking curcumin supplements may have beneficial effects on reducing chronic inflammation in the body.
Pro Tip: Adding turmeric to your meals can not only add flavor but also boost your overall health due to its anti-inflammatory properties. Looks like Curcumin is the new superhero taking down arthritis one inflammation at a time.
Curcumin's use in treating arthritis
Curcumin is a natural anti-inflammatory compound. Its effects on arthritis have been well-studied, and it has shown promise in reducing joint pain and inflammation. Research suggests that curcumin may even be as effective as some prescription medications used to treat arthritis. Its ability to modulate numerous molecular targets makes it an attractive therapeutic option for people interested in natural approaches to managing their arthritis symptoms.
Moreover, curcumin offers other benefits beyond its anti-inflammatory properties. It also has antioxidant activity, promotes healthy gut function, and may even have anti-cancer effects. These additional benefits make it a valuable component of any anti-inflammatory or general wellness regimen.
If you're curious about trying curcumin for your arthritis or are looking to improve your overall health, speak with your healthcare provider first. They can provide guidance on appropriate dosages and potential interactions with any medications you're currently taking.
Don't miss out on the potential benefits of this powerful natural remedy - talk to your healthcare provider today!
If Curcumin was a superhero, it would be the ultimate defender against free radicals thanks to its antioxidant powers.
Antioxidant properties of Curcumin
To understand the antioxidant properties of curcumin, dive deeper into its ability to neutralize oxidative stress. The use of curcumin in preventing and treating chronic diseases such as cancer and Alzheimer's is also worth exploring.
Curcumin's ability to neutralize oxidative stress
The active ingredient in turmeric, Curcumin, has been shown to possess antioxidant properties that aid in the neutralization of oxidative stress. These properties have been extensively studied, and it has been discovered that Curcumin scavenges free radicals, inhibits lipid peroxidation and enhances antioxidant defenses. As such, it has immense potential as a nutritional supplement against oxidative stress.
Curcumin's ability to neutralize oxidative stress lies in its ability to scavenge free radicals through hydrogen donation. This reduces the number of reactive oxygen species available for interaction with cellular components leading to oxidative damage. In addition, Curcumin is capable of inhibiting lipid peroxidation by chelating trace elements such as iron, which catalyzes the oxidation processes.
Unique details about Curcumin's antioxidant activity include its role in modulating gene expression. It upregulates genes encoding antioxidative enzymes to enhance overall cellular defenses against oxidative damage. Its ability to cross the blood-brain barrier makes it particularly effective in protecting against neuronal damage resulting from oxidative stress.
It is said that Curcumin's medicinal properties were first documented as far back as 2500 years ago in ancient Sanskrit texts. These texts document various other therapeutic uses of turmeric besides its effects as an antioxidant. The rediscovery of Curcumin's potent medicinal effects has brought renewed attention and research on this ancient spice.
If curcumin can prevent cancer and Alzheimer's, sign me up for a lifetime supply of turmeric lattes.
Curcumin's use in preventing and treating chronic diseases such as cancer and Alzheimer's
Curcumin has shown promising results in preventing and treating chronic health conditions such as cancer and Alzheimer's. Scientific research supports curcumin's antioxidant, anti-inflammatory, and antimicrobial properties that positively impact multiple biological pathways involved in these diseases' development. Curcumin's ability to scavenge free radicals that damage healthy cells and its potential therapeutic implication paves the way for further research to unlock its full potential.
Studies also reveal that curcumin may activate tumor suppressor genes, interfere with cancer cell's signaling pathways, and inhibit angiogenesis, thereby suppressing the growth of cancer cells. Similarly, curcumin's neuroprotective properties prevent amyloid-beta-induced oxidative stress and plaque formation implicated in Alzheimer's disease.
Moreover, curcumin's capacity to regulate cellular signaling molecules responsible for inflammatory processes sheds light on its effectiveness in preventing or delaying diabetes mellitus type 2, rheumatoid arthritis, and other chronic disorders associated with inflammation.
Interesting fact: Ayurvedic medicine has used curcumin as a staple medicinal herb for thousands of years due to its health benefits.
Taking the right amount of Curcumin can improve your health, but taking too much can also improve your social life by spending more time in the bathroom.
Dosage and side effects of Curcumin use
To ensure safe and effective use of Curcumin in managing inflammation and oxidative stress related ailments, it's crucial to determine the right dosage and form that suits your needs. In order to help you with that, we'll explore the recommended dosage and forms of Curcumin as well as the possible side effects of its use.
Recommended dosage and forms of Curcumin
Curcumin Dosage and Forms: Professional Recommendations
A guide for recommended curcumin dosage and forms based on research findings has been provided in this article.
Dosage recommendations Forms of Curcumin 80-500 milligrams per day, orally Capsules, tablets, or powder 400-600 milligrams per day, applied topically Creams or lotions
In addition to the recommended dosage and forms mentioned above, it is important to note that individuals with certain medical conditions should consult a healthcare professional before taking curcumin supplements. Moreover, pregnant women and children under the age of 18 should avoid consuming high doses of curcumin.
Don't miss out on the benefits of curcumin! Consult your healthcare professional to determine if supplementation is right for you. Curcumin may make you feel like a superhero, but watch out for its kryptonite-like side effects.
Possible side effects of Curcumin use
Curcumin use may lead to certain unfavorable effects on health. Here are some possible outcomes of its usage:
Gastrointestinal distress - Curcumin may cause digestive problems like bloating, stomach ache and diarrhea in some people.

Interaction with medication - It may interact with drugs like blood thinners and nonsteroidal anti-inflammatory drugs (NSAIDs), which can increase the risk of bleeding.

Allergic reactions - Some individuals might develop an allergic reaction to curcumin supplements or spicy food containing turmeric.

Risk for pregnant women - High doses during pregnancy may lead to uterine contractions, leading to premature labour.
It is important to note that while curcumin is considered safe for most people, these side effects can occur in specific cases. Healthcare professionals should be consulted before beginning any new supplement regimen.
It is crucially important to determine whether one is susceptible to the possible side effects of Curcumin use before starting a regimen. While it is generally considered safe, the complete list of adverse reactions isn't always made apparent by current literature.
An interesting true history about the harmful effects of curcumin relates to a woman who developed liver toxicity after taking supplements. The link between liver damage and high dose supplements containing curcumin was later established.
Curcumin: Because preventing inflammation is better than needing to cure it.
Conclusion on the benefits of Curcumin's anti-inflammatory and antioxidant properties in maintaining good health.
Curcumin's anti-inflammatory and antioxidant properties are beneficial for maintaining good health. Its natural properties work wonders in fighting off various infections, reducing inflammation, and ensuring healthy neural pathways. Moreover, it has an active role in improving heart health by reducing the risk of heart disease. Curcumin is also known to have positive effects on digestion. Studies show that it can relieve symptoms associated with bowel diseases like Crohn's disease and ulcerative colitis.
Moreover, Curcumin fights against oxidative stress which can lead to cell damage and premature aging. It strengthens the immune system, neutralizes free radicals, and helps prevent chronic illnesses such as cancer and diabetes. This Golden Spice has been used in Ayurveda as a medicinal herb for centuries, but only recently has its potential been recognized by modern science.
A unique detail about Curcumin is that it promotes healthy aging by helping brain cells grow faster leading to improved memory capabilities while also managing age-related cognitive decline.
As we bid adieu to this article, remember the story of an arthritic Journalist who took daily turmeric supplements which resulted in significant pain relief that eventually helped her get back on her feet!
Frequently Asked Questions
Q: What is curcumin?
A: Curcumin is a yellow pigment found in the turmeric root. It has been used for thousands of years in traditional medicine because of its anti-inflammatory and antioxidant properties.
Q: What are the health benefits of curcumin?
A: Curcumin has many health benefits, including reducing inflammation, easing joint pain, improving brain function, and lowering the risk of heart disease and cancer.
Q: How does curcumin reduce inflammation?
A: Curcumin works by inhibiting the activity of inflammatory enzymes in the body and blocking the production of inflammatory molecules that contribute to chronic inflammation.
Q: Is curcumin safe to take as a supplement?
A: Curcumin is generally safe to take as a supplement, but it may interact with certain medications and should be used with caution if you have a gallbladder disorder or are pregnant or breastfeeding.
Q: How much curcumin should I take per day?
A: The optimal dosage and form of curcumin may vary depending on the individual and the condition being treated. It is recommended to consult with a healthcare practitioner before taking any supplements.
Q: How can I incorporate more curcumin into my diet?
A: You can incorporate more curcumin into your diet by adding turmeric to your meals, drinking turmeric tea, or taking curcumin supplements.