Discover more from IgelSparks Substack
My personal Substack
"Conjugated Linoleic Acid: The Healthy Fat for Weight Management and Fitness"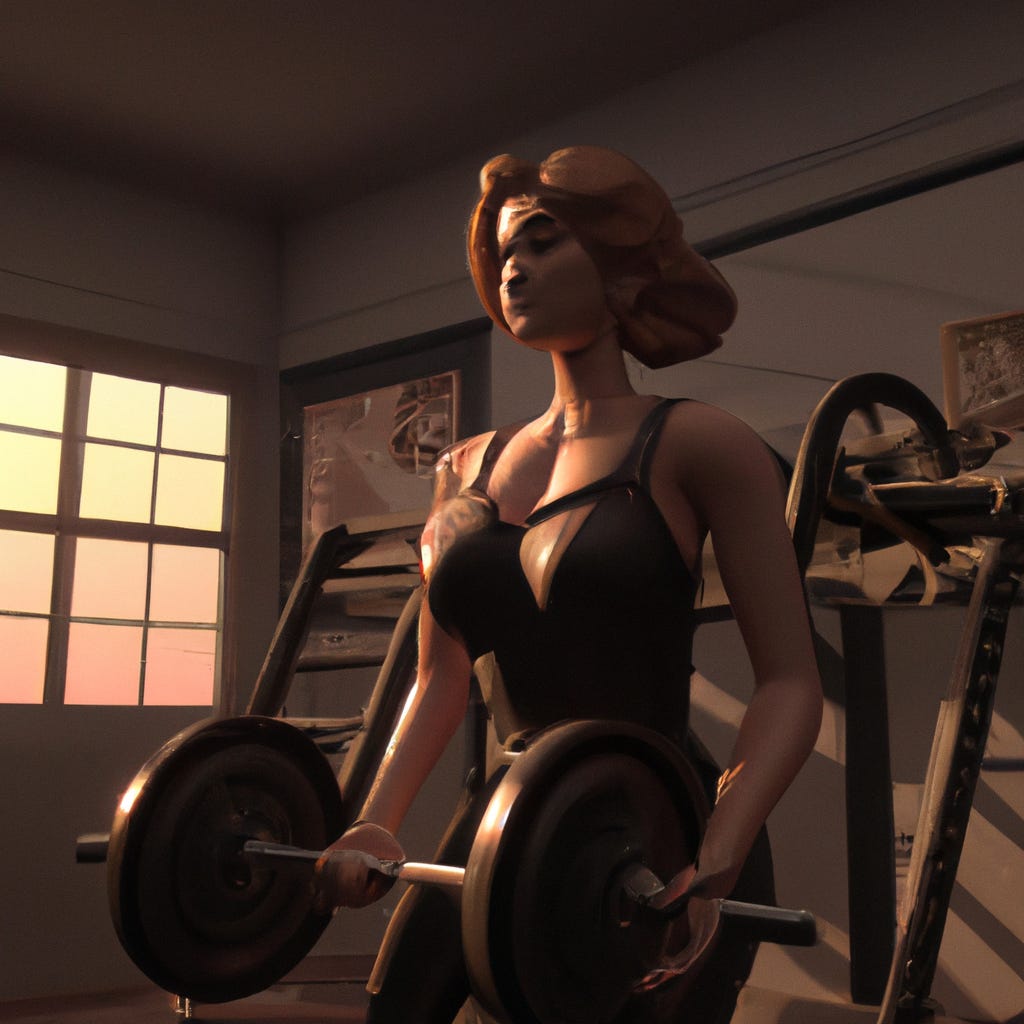 What is Conjugated Linoleic Acid (CLA)?
To understand what Conjugated Linoleic Acid (CLA) is and how it can help with weight management and fitness, you need to know what it is, where it comes from, and the different types. Define CLA, learn about its natural sources, and discover the variations of CLA available for use to achieve your health goals.
Definition of CLA
Conjugated Linoleic Acid, commonly known as CLA, is a fatty acid found in many different foods. It is a type of polyunsaturated fat that has numerous health benefits due to its antioxidant and immunomodulatory properties. Studies have shown that regular consumption of CLA can support weight loss, boost immunity, prevent cancer, and improve heart health. Additionally, it is found in high concentrations in grass-fed beef and dairy products.
CLA was first discovered by accident in 1978 when researchers were studying the effects of meat protein on rats. They noticed a peculiar substance that aided their metabolism and called it CLA. Subsequent research revealed its beneficial properties and made it a popular supplement among fitness enthusiasts.
One interesting fact about CLA is that it has been found to reduce body fat without any change in diet or exercise habits. This makes it an attractive option for those looking for an easy way to shed some pounds. However, experts recommend consuming CLA from natural sources such as grass-fed beef and dairy rather than relying solely on supplements for health benefits.
Get your daily dose of CLA by grazing like a cow on grass-fed beef and dairy products, but don't forget to moo-ve around to burn off those extra calories.
Natural sources of CLA
CLA can be found in various natural sources, making it easily accessible to incorporate into a healthy lifestyle. These sources have been proven beneficial for maintaining overall health and wellness. Here are a few natural sources of CLA:
Grass-fed Beef: Beef from cattle that is grass-fed has been found to contain high levels of CLA.

Dairy Products: Cheese, milk, and yogurt are some dairy products that are rich in CLA.

Eggs: The yolks of eggs contain a considerable amount of CLA.

Poultry: Chicken and turkey have small amounts of CLA. However, the legs and wings tend to have more than the breast meat.
Apart from these foods, there are other natural sources of CLA too. Consuming these foods helps promote healthy metabolism and boosts immunity.
While many beneficial health aspects have been associated with consuming natural sources of CLA, overconsumption may lead to adverse effects such as digestion issues. It is crucial to follow recommended consumptions.
An interesting fact about natural sources of CLA is that they have been used in alternative medicine treatments for many years before becoming popular health supplements as we know them today. Indigenous people used various animal fats containing high levels of CLA to cure ailments long before science backed up these benefits.
CLA comes in more flavors than a Baskin Robbins' ice cream parlour, with various isomers offering different benefits.
Types of CLA
CLA Varieties: An Overview
CLA comes in several forms, including 18:2 cis-9,trans-11 and 18:2 trans-10,cis-12. These are classified based on their orientation of double bonds.
Type of CLADescription18:2 cis-9,trans-11This is the most prevalent form of CLA found in supplements. Studies show that it helps reduce body fat and boost immunity.18:2 trans-10,cis-12This variety shows anti-carcinogenic properties but is less potent than its cis form.
Moreover, there are various types of animal products like beef and dairy that contain natural CLA.
To maximize the benefits associated with CLA intake, one must pay attention to the dosage and quality of supplement products. With numerous varieties available, choosing the right product can be a daunting task!
CLA: the secret ingredient to a healthy body and a broke bank account.
Health Benefits of Conjugated Linoleic Acid
To reap the health benefits of conjugated linoleic acid, you need to understand the different ways it can impact your body. The section on health benefits of conjugated linoleic acid with sub-sections on weight management, muscle building, reduction of inflammation, management of diabetes, and potential cancer-fighting properties, tackles these variations to help you reach your fitness goals.
Weight Management
Maintaining a healthy weight is essential for overall wellness. The benefits of Conjugated Linoleic Acid (CLA) extend to weight reduction by enhancing the body's metabolism and reducing body fat percentage. Here are six ways in which CLA helps with weight management:
Increases lean muscle mass, which leads to higher calorie expenditure

Reduces appetite, leading to lower calorie intake

Enhances fat burning process, particularly in abdominal region

Lowers insulin resistance, improving glucose metabolism

May reduce inflammation, which is linked to obesity-related health issues

Maintains healthy cholesterol levels, reducing cardiovascular risk.
Notably, CLA is most effective when it is combined with a balanced diet and exercise routine. Furthermore, individuals who are overweight or obese show better results than individuals who have normal weight. A study conducted on obese individuals over a year showed that CLA supplement helped them lose on average 2.2 pounds more than a placebo group.
As such, it's essential not just for those aiming for weight loss but also people struggling with high blood glucose or abnormal lipid profile. Tracy from New York struggled with her post-pregnancy weight gain until she started taking CLA supplements. With the help of regular physical activity and balanced meals, she's now able to maintain her desired weight range while keeping an eye on her health markers like blood sugar level and cholesterol level overtime.
Get those gains without the pains - CLA's got your muscle building needs covered.
Muscle Building
CLA and Muscle Development
As an effective supplement for increasing lean muscle mass, conjugated linoleic acid (CLA) has been closely linked to bodybuilding. Here are some important points to keep in mind when it comes to CLA and muscle building:
CLA can help enhance fat loss while simultaneously preserving muscle mass.

This supplement can also improve the integrity of muscle tissue, leading to improved strength and endurance.

Supplementing with CLA may lead to increased levels of growth hormone, a crucial factor in gaining muscle mass.

To maximize the benefits of CLA supplementation, it's important to combine it with a consistent exercise regimen that includes resistance training.
It's also worth noting that not all forms of CLA are created equal. While many commercially available supplements contain synthetic forms of this fatty acid, it's best to look for products made from high-quality sources like grass-fed dairy or meat.
When looking to improve muscle development, consider adding CLA supplements into your existing health routine. With proper diet and exercise, this potent nutrient can help you achieve lasting results. Say goodbye to inflammation and hello to CLA, the health trend that won't make you feel like a basic kale-eating millennial.
Reduction of Inflammation
The health benefits of conjugated linoleic acid (CLA) include its ability to reduce the levels of inflammation in the body. CLA is essential in regulating the immune system and reducing cytokine production, which causes inflammation throughout the body.
Studies have shown that CLA supplements can significantly reduce inflammation in individuals with chronic diseases such as arthritis, asthma, and allergies. Additionally, CLA helps in regulating lipid metabolism, which can reduce LDL cholesterol levels and triglycerides.
Furthermore, research has also suggested that CLA may have anti-cancer properties due to its ability to reduce inflammation. The unique structure of this fatty acid allows it to fight against free radicals that cause oxidative stress and cell damage.
According to a study published in the Journal of Nutrition, consuming 3-4 grams of CLA daily through diet or supplements can provide significant effects on reducing inflammation in individuals with metabolic syndrome.
Who needs a pancreas when you've got CLA? Managing diabetes just got a whole lot easier.
Management of Diabetes
Studies suggest that consumption of conjugated linoleic acid (CLA) can be beneficial in managing glucose metabolism associated with diabetes. CLA promotes insulin sensitivity, improves glycemic control, and reduces inflammation in diabetic individuals.
Additionally, CLA has been shown to decrease the risk of cardiovascular diseases, which are commonly comorbid with diabetes. It also aids in reducing body fat mass and increasing lean body mass, providing potential benefits for weight management in diabetic patients.
Furthermore, CLA supplementation may aid in reducing oxidative stress markers such as malondialdehyde and improving antioxidant status in diabetic individuals. This may contribute to reducing the risk of diabetic complications associated with chronic inflammation and oxidative stress.
Pro Tip: Consult a healthcare professional before adding any supplements to your diet if you have diabetes or any other health conditions.
Conjugated Linoleic Acid may help fight cancer, which means you can toast to good health and bad cells.
Potential cancer-fighting properties
Evidence suggests that Conjugated Linoleic Acid (CLA) possesses characteristics that may be useful in combating cancer. Studies have shown that CLA intake can inhibit the growth of tumors and suppress metastasis. These findings are significant as they suggest that CLA supplements could serve as a preventative measure against oncogenesis, or even provide complementary treatment for patients undergoing chemotherapy. More research is needed to confirm these promising results, but the potential benefits of CLA in cancer treatment cannot be ignored.
In addition to its potential cancer-fighting properties, CLA has been linked with numerous other health benefits. It has been found to aid in weight loss, reduce inflammation, improve bone density and boost immunity. These effects make CLA a highly desirable supplement for people looking to maintain overall good health.
It is worth noting that while CLA can be found naturally in dairy and meat products, their concentration levels are low. To derive maximum benefit from it, concentrated forms of synthetic CLA supplements must be used under medical supervision.
Studies conducted by scientists at Purdue University revealed that synthetic versions of CLA helped participants lose body fat without affecting muscle mass.
Source: https://www.medicalnewstoday.com/articles/317189
Take too much CLA and you might end up seeing cows flying, stick to the recommended dosage and keep your feet on the ground.
CLA Dosage and Safety
To ensure the safe consumption of CLA for weight management and fitness, it is important to understand its appropriate dosage and potential side effects. In order to do so, this section will provide you with the recommended dosage of CLA, as well as highlight the potential side effects associated with its consumption. Additionally, you will learn about who should avoid CLA altogether.
Recommended Dosage of CLA
For an optimal intake of CLA, the recommended dosage varies depending on the individual's age, weight, and gender. According to research, a safe daily dosage ranges from 3.2 to 6.4 grams for adults.
To help understand the appropriate dosage intake, we have compiled a table with data ranging from the minimum to maximum dosages according to studies. The table also includes the suggested dosages for specific health conditions such as obesity and diabetes.
Recommended Dosage of Conjugated Linoleic Acid
|------------------------------------------------------|
| Age                           | Dosage (in grams)     |
|-------------------------------|----------------------|
| Adults                        | 3.2 - 6.4             |
| Obese Individuals             | Up to 7               |
| Individuals with Diabetes     | Around 3              |
| Children                      | 1-3                   |
|-------------------------------------------------------|
It is essential to note that excessive consumption of CLA can lead to negative side effects such as upset stomach and diarrhea. Pregnant or breastfeeding women should avoid taking supplements because of potentially harmful impacts.
Overall, it is important to adhere strictly to the suggested dosages outlined by medical professionals when incorporating CLA into your diet plan.
Studies show that regular intake of CLA supplements can help reduce body fat percentage and provide other health benefits. However, always consult with your doctor before beginning any new supplementation regimen.
Research conducted by BioMed Central indicates that consuming more than three grams per day may cause severe side effects in some individuals.
Looks like taking too much CLA might lead to a serious case of TMI - Too Many Intestinal Issues.
Side effects of CLA
Consuming CLA may lead to certain adverse implications that cannot be ignored. The impacts of CLA consumption on the human body remain a concern for many.
CLA may cause digestive issues such as diarrhea, stomach pain, and nausea. Additionally, consuming high doses of CLA supplements may lead to an increased risk of developing insulin resistance.
It is crucial to note that the side effects of CLA vary from individual to individual. Some people might not experience any adverse effects at all while others might develop more severe symptoms.
To ensure safety while consuming CLA supplements, it is always recommended to consult a healthcare professional before starting a new supplement regimen. Don't miss out on staying healthy and feeling your best by ignoring potential risks associated with the consumption of CLA. Be informed about its possible side effects and make informed choices about your health and wellness.
You know who should avoid CLA? People who don't want to look good naked. Everyone else, carry on.
Who should avoid CLA?
Individuals who are allergic to the components of CLA and pregnant or nursing women should avoid taking CLA supplements. Additionally, people with liver or kidney disease, diabetes, or certain types of cancer should consult their healthcare provider before taking CLA. It is crucial to note that dietary supplements are not evaluated by the FDA, and there may be other people who should avoid CLA.
In some rare cases, taking a CLA supplement can lead to side effects such as upset stomach, diarrhea, and fatigue. However, these side effects can be avoided by following the recommended dosage regimen. To achieve optimal results, it is advisable to take CLA supplements under physician supervision rather than solely relying on over-the-counter products. If you experience any adverse reactions while using a CLA supplement or product containing conjugated linoleic acid (CLA), stop using it immediately and consult your doctor.
It is important to remember that even though consuming natural compounds like CLA may benefit individuals in numerous ways, excessive consumption may lead to health problems. Therefore, always follow the recommended dosage provided on the supplement bottle and adjust your intake accordingly based on your tolerance and body needs.
One way to ensure adequate safety for all dietary supplements is by communicating with healthcare providers and following recommended dosage instructions cautiously. By educating yourself on potential risks associated with particular dietary supplements like CLA through researcher data analysis-based articles [like this one], consumers can make informed decisions about their nutritional choices and potentially avoid adverse reactions while experiencing maximum benefits.
Who needs a gym membership when you can just take CLA and watch the fat melt away?
CLA and Fitness
To understand how CLA can benefit your fitness routine, turn to the section 'CLA and Fitness'. Here, you'll discover the different ways in which CLA can help you achieve your fitness goals. Learn about the role of CLA in exercise, how it can support athletic performance, and how it's relevant to bodybuilding.
Role of CLA in Exercise
Contribution of CLA in Enhancing Physical Performance
CLA is found to be an effective supplement, not only for its weight loss benefits but also in improving physical performance. Incorporating CLA into the diet of athletes and fitness enthusiasts aids in enhancing muscle growth, reducing inflammation, and increasing endurance during high-intensity exercises. Moreover, it assists in regulating insulin levels, which results in better glucose management for energy utilization.
Some studies have demonstrated that CLA can have a potential role in preventing muscle damage that occurs during prolonged exercise sessions. This supplement is believed to reduce muscular fatigue by reducing the concentration of lactic acid accumulation during intensive workouts. Additionally, it supports the immune system by strengthening cells that fight against infections and promotes overall health.
Researchers at The Ohio State University found that taking a daily dose of 3-6 grams of CLA showed significant improvement in strength compared to a group that did not take any medication or supplements. This study provides substantial evidence supporting the beneficial outcomes of adding CLA supplementation to physical exercise regimens.
CLA may not turn you into the next Usain Bolt, but it sure can help you stay on track towards your fitness goals.
How CLA supports Athletic Performance
CLA, or Conjugated Linoleic Acid, has been found to be an effective supplement in supporting athletic performance. Its unique ability to increase muscle mass while reducing body fat percentage makes CLA a popular choice among athletes and fitness enthusiasts. CLA also increases energy levels, improves metabolism, and aids in faster recovery after workouts. These benefits make it easier for athletes to reach their fitness goals and perform at their best.
In addition to its physical benefits, CLA has also been shown to improve mental focus and concentration. This can be particularly helpful during high-intensity workouts or competitions where athletes need to stay focused on the task at hand. Moreover, studies have suggested that CLA may also reduce inflammation in the body, which can help prevent injuries and keep athletes performing at their peak.
Interestingly, the use of CLA as a dietary supplement dates back centuries when farmers discovered that feeding their livestock with certain types of grasses would lead to increased meat quality and quantity. It was later discovered that these grasses contained high amounts of CLA, leading researchers to look into its potential health benefits for humans.
Overall, CLA is a natural and safe way for athletes to enhance their performance and achieve their fitness goals. However, it is essential to consult with a healthcare professional before starting any new supplement regimen or making significant changes in your diet or exercise routine.
Looking to bulk up? CLA might not give you instant gains, but at least it won't give you a gut like those late-night pizza binges.
CLA and Bodybuilding
Food for Muscles: How CLA Can Help You Build a Better Body
Not only does CLA help you build lean muscles, but it also comes with several other health benefits. Studies have shown that when combined with resistance training, it can lead to improved muscle mass and reduced overall body fat. Moreover, it may also be helpful in improving glucose metabolism.
As you continue your fitness journey towards building your ideal body, don't miss out on this vital nutrient - incorporate foods rich in CLA or consider taking supplements to reach optimal levels.
Don't let a lack of information hold you back from achieving your fitness goals - start learning about supplements like CLA so that you don't miss out on the potential benefits they offer for your physique, energy levels and overall wellbeing!
The following table shows the key benefits of CLA:
Column 1 Column 2 CLA Basics Conjugated Linoleic Acid is a fatty acid that has been known to aid in weight loss and lean muscle gain. Muscle Building Benefits CLA intake can help increase muscle growth, strength, and endurance. It also improves body composition by reducing the percentage of body fat. Other Health Benefits CLA also has shown promising results in improving insulin resistance, heart health, and reducing inflammation in the body.
The only thing better than a toned body is a toned sense of humour, so keep laughing and lifting with CLA.
Conclusion
To conclude, you now understand the importance of Conjugated Linoleic Acid (CLA) for weight management and fitness. This healthy fat helps to reduce body fat and build lean muscle mass. In summary, CLA is a natural and effective way to improve your overall body composition. Incorporating CLA into your diet and fitness routine can enhance your weight loss and fitness journey.
Summary of CLA
The Essence of CLA in a Nutshell
CLAs, or Conjugated Linoleic Acids, are polyunsaturated fatty acids found commonly in dairy and meat products. They have numerous health benefits, including reducing inflammation, promoting weight loss and improving immune function.
Summary of CLA
Benefits Recommended Dosage Weight Loss 3-4 grams/day Anti-Inflammatory 1.5-3 grams/day Immune Boosting 1-2 grams/day
These recommended dosages should not be exceeded without medical supervision. Pregnant women and individuals with diabetes or liver disease should also consult their healthcare provider before taking CLA.
Noteworthy Details on CLA
Studies show that regular consumption of foods rich in CLA can lead to a significant reduction of body fat mass, especially in overweight individuals. Also, its anti-inflammatory properties have been proven effective in dealing with inflammatory bowel diseases like Crohn's Disease and ulcerative colitis.
Story Time!
Some years ago, my friend struggled with weight loss despite spending hours every day at the gym. He was determined to change things by incorporating healthy meals and making use of supplements like CLA. After several months of his new routine, he had lost over 20 pounds!
CLA may not make you fit into your high school jeans, but it sure helps give your muffin top a muffin makeover.
CLA and its importance for Weight Management and Fitness
CLA - A Weight Management and Fitness Superstar
CLA, an acronym for Conjugated Linoleic Acid, is a naturally occurring fatty acid found in meat and dairy products. Its importance in weight management and fitness cannot be overemphasized. CLA helps to enhance muscle growth, boost the immune system, and facilitate fat loss by increasing metabolic rate.
Additionally, CLA has been shown to reduce inflammation levels in the body, which translates to a lower risk of developing chronic diseases such as diabetes, cardiovascular disease, arthritis, and cancer. With regular consumption of CLA supplements or foods high in CLA content coupled with proper physical exercise routine, individuals can achieve their desired weight loss goals.
For optimal results: include CLA-rich foods like beef, lamb, whole milk products from grass-fed cows in your diet combined with 30 minutes to 1 hour workouts. Don't miss out on the incredible benefits that come with including CLA in your daily routine.
Frequently Asked Questions
Q: What is Conjugated Linoleic Acid (CLA)?
A: Conjugated Linoleic Acid (CLA) is a group of fatty acids found in meat and dairy products, commonly used as a dietary supplement for weight loss and bodybuilding.
Q: How does CLA aid weight management?
A: CLA aids weight management by increasing metabolic rate, reducing body fat percentage, and preserving lean muscle mass.
Q: Is CLA safe for consumption?
A: Yes, CLA is generally safe for consumption in recommended doses. However, high doses of CLA may cause gastrointestinal issues, insulin resistance, and liver toxicity in some individuals.
Q: How much CLA should I consume daily?
A: Recommended daily doses of CLA vary according to individual needs and health conditions. However, a safe and effective daily dose of CLA ranges from 1.2 to 6 grams.
Q: Are there any food sources of CLA?
A: Yes, CLA is naturally present in meat and dairy products such as beef, lamb, cheese, and butter. However, the amount of CLA in food sources is relatively small compared to CLA supplements.
Q: Can CLA be used by vegetarians and vegans?
A: Yes, CLA supplements are available in both animal-derived and plant-derived forms, suitable for vegetarians and vegans.