Discover more from IgelSparks Substack
My personal Substack
"Coluracetam: Exploring the Nootropic Compound for Cognitive Enhancement"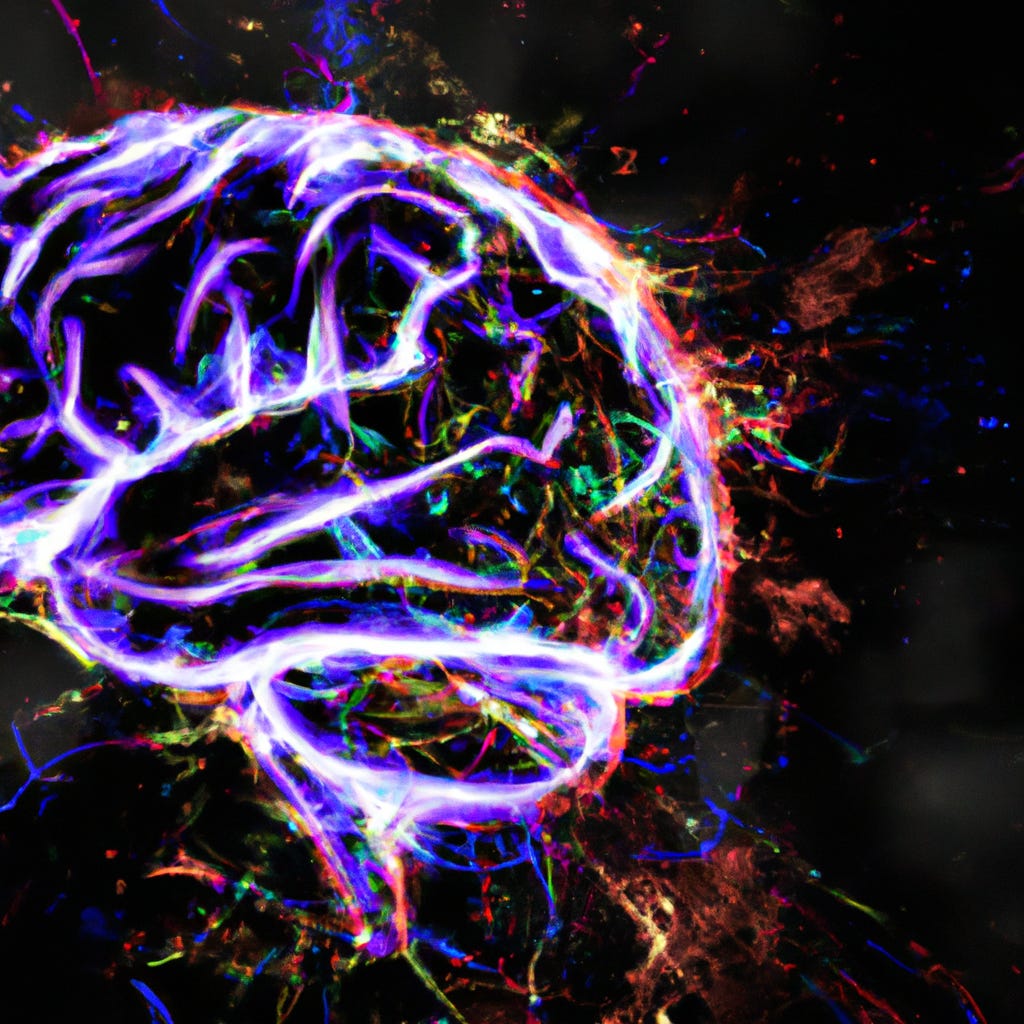 Introduction to Coluracetam as a Nootropic Compound
Coluracetam is an innovative nootropic compound that has been gaining popularity recently for its cognitive-enhancing properties. This compound is known for promoting memory retention and improving focus without causing significant side effects. The unique mechanism of action of Coluracetam has made it a promising candidate in the field of cognitive neuroscience as it interacts with high-affinity choline uptake receptors, ultimately increasing acetylcholine levels. This nootropic promotes neuroplasticity by modulating the activity of AMPA receptors, which can help with long-term potentiation.
Coluracetam's unique effects make it a popular choice among students, athletes, and professionals seeking to improve their cognitive performance. With increased cognitive function, one can process information quickly and retain data longer. Moreover, this nootropic enhances creativity by stimulating new connections between neurons that may lead to creative ideas.
Pro Tip: It is recommended to follow recommended dosages and cycles when taking Coluracetam as overdose or misuse can cause unwanted side effects or damage neurotransmitter balance.
Coluracetam: Because sometimes all you need is a little brain boost to make you feel like Bradley Cooper in Limitless.
Mechanism of Action
The Cognitive Enhancing Mechanism of Coluracetam
Coluracetam is known to enhance cognitive functions through various mechanisms. It is believed to affect choline uptake in the brain, which is essential for acetylcholine synthesis. This leads to an increase in the release and availability of acetylcholine in the brain, which can improve memory, focus, and learning capabilities. Additionally, coluracetam's ability to modulate glutamate receptors also plays a role in its cognitive enhancing effects.
Furthermore, coluracetam has been shown to increase the availability of high-affinity choline transporters, leading to an increased uptake of choline into the brain. This choline uptake is necessary for the synthesis of acetylcholine, which is known to play a crucial role in cognitive function. The increased transport of choline into the brain also leads to enhanced synaptic plasticity and better learning abilities.
In addition to the above mechanisms, coluracetam also appears to have neuroprotective properties. It has been shown to increase the survival of neurons in the brain and to protect against neurotoxicity induced by glutamate. Such neuroprotective properties could have significant benefits for individuals with deficits in cognitive function.
Suggestions for Coluracetam Usage
To maximize the benefits of coluracetam, it should be taken in appropriate dosages which vary from person to person. It is recommended to start with smaller doses and gradually increase over time. Additionally, it is important to take it consistently for an extended period to experience its full cognitive enhancing effects.
Furthermore, coluracetam can be combined with other nootropics to enhance its effectiveness. For example, it can be combined with a choline supplement to further increase acetylcholine synthesis and improve memory and cognition. Other nootropics like piracetam and aniracetam can also be paired with coluracetam for even greater cognitive enhancement.
Colorize your brain with Coluracetam - it's like adding a neon filter to your acetylcholine system.
Effect on Acetylcholine System
The drug's impact on the neurotransmitter system responsible for acetylcholine production is noteworthy due to its prominent function in regulating cognitive and motor functions. By binding to nicotinic and muscarinic acetylcholine receptors, the medication can modify neurotransmission and lead to observable changes in neural activity and behavior.
Furthermore, this modification allows for potential therapeutic uses in treating dementia, schizophrenia, and Parkinson's disease, as it targets specific areas of the brain responsible for these illnesses. Additionally, investigating the precise mechanisms of action on the acetylcholine system can pave the way for further research on more effective treatments for neuropsychiatric disorders.
It is important to note that early research on acetylcholinesterase inhibitors uncovering their potential effects began during World War II. The motivation behind researching this area was to develop medication used as a nerve gas antidote specifically targeted at preventing nerve agents from blocking critical biological processes by negatively affecting acetylcholine levels in soldiers' systems.
Controlling glutamate levels is like being the bouncer at a low-budget club - you need to keep the rowdy neurotransmitters in check, but without causing too much trouble.
Regulation of Glutamate Levels
To ensure a balance of excitatory and inhibitory responses in the brain, there is a need to regulate levels of compounds like glutamate. Glutamate is the primary excitatory neurotransmitter in the nervous system that plays a crucial role in various physiological processes.
The regulation of glutamate levels is vital as its over-activity can lead to neurological disorders like epilepsy, Alzheimer's disease, and Huntington's disease. On the other hand, insufficient activity can cause conditions like schizophrenia and depression. The body achieves this balance through enzymes such as glutamate dehydrogenase and glutamine synthetase that catalyze the conversion of glutamate into less harmful compounds like glutamine.
Other methods like transporters move excess glutamate out of the synaptic cleft and store it in glial cells until it is needed again. Glutamate levels are also regulated by feedback mechanisms where certain receptors get activated when there's too much glutamate, leading to reduced release from presynaptic neurons.
This balancing act ensures that the neural circuits do not become overactive or underactive, thus preventing disruptions in cognitive function and other physiological processes.
It's important to note that dysregulation of glutamate levels has been linked to many neurological disorders, making it vital to understand how these regulatory mechanisms work. So stay informed and take care of your mental health by paying attention to adequate regulation of your glutamate levels.
Unlock your brain's full potential with Mechanism of Action - the smart choice for cognitive enhancement.
Potential Benefits for Cognitive Enhancement
As we explore the uses of Coluracetam, its potential benefits for cognitive enhancement become evident. In this section, we delve into the advantages this nootropic compound possesses to improve cognitive function and overall mental acuity.
Enhanced Memory Formation – One of the most significant potential benefits of Coluracetam is its ability to enhance memory formation. Studies show that this compound is an effective memory enhancer, improving the processing of information and the retention of learned material.

Better Focus and Mental Clarity – Another benefit of Coluracetam for cognitive enhancement is its ability to improve focus and mental clarity. This nootropic compound works by increasing the levels of acetylcholine in the brain, which is responsible for improving attention, perception, and mental function.

Neuroprotective Properties – Coluracetam not only enhances cognitive function but also has neuroprotective properties. It can promote brain cell growth and protect neurons from damage caused by oxidative stress, thus safeguarding the brain against age-related cognitive decline.
Coluracetam is a unique and relatively new nootropic compound that works effectively to enhance cognitive function. Unlike other cognitive enhancers, it is a selective choline uptake enhancer, which makes it stand out among other nootropic compounds in the market.
Historically, Coluracetam was first synthesized in Japan in the 1990s, and it gained popularity as a cognitive enhancer in the early 2000s. Since then, it has been evaluated in clinical trials and has shown promising results in enhancing cognitive function in individuals suffering from cognitive disorders.
Say goodbye to those embarrassing 'tip of my tongue' moments, thanks to Coluracetam's memory-enhancing powers.
Improved Learning and Memory
Improved cognitive function through the use of certain techniques or substances has shown potential benefits for memory retention and knowledge acquisition. Studies have shown that various methods such as meditation, physical exercise, and nootropics have provided positive results in improving learning and recall abilities. Nootropics, a type of substance designed to enhance cognitive function, are believed to work by boosting neurotransmitter production, increasing blood flow to the brain, and enhancing neuron communication.
One specific type of nootropic that has garnered attention is racetams, which have been found to improve memory formation and recall in both healthy individuals and those with cognitive impairments. Additionally, supplements like omega-3 fatty acids have also been reported to improve neuroplasticity and memory performance.
Moreover, it is important to note that while these techniques can provide potentially significant benefits for improved cognition, their effectiveness may vary based on an individual's unique biology and lifestyle factors. It is always best to consult with a healthcare professional before implementing any new substances or methods into one's routine.
A study by Harvard Medical School revealed that regular exercise increases the size of the hippocampus - an area critical for learning and memory.
Who needs a coffee when you've got cognitive enhancement? Say goodbye to midday slumps and hello to laser-sharp focus.
Increased Focus and Attention
Mental agility can be improved through cognitive enhancement. The process of enhancing cognitive abilities can lead to various benefits, such as prolonged periods of focus and attention. In other words, heightened concentration can be achieved through cognitive enhancement, which is useful for tasks requiring significant mental processing. This increased attentiveness helps in reading comprehension, problem-solving, and learning.
Moreover, when it comes to improving the ability to focus on complex or tedious tasks, cognitive enhancement has the potential to improve processing speed and working memory capacity as well. With an optimized ability to organize information in mind, individuals can keep track of multiple ideas simultaneously and segregate salient details from extraneous ones.
It's important to note that significant psychological studies continue to try and determine how different organizations in the brain work together to affect focus and attention levels by optimizing interacting neural circuits in the brain. Seeking professional help before indulging in any form of cognitive enhancer could reduce exposure of potential risks factors.
Pro Tip: Simple activities like deep breathing practices when paired with physical exercises could increase Oxygen levels in the body resulting in better efficiency during complex processes.
Goodbye Monday blues, hellooo cognitive booze - cheers to an enhanced mood!
Enhanced Mood
Research suggests that cognitive enhancement can positively impact one's emotional state, leading to an improved disposition and higher levels of positivity. This can enable individuals to perform optimally, even in high-stress situations. Additionally, cognitive enhancement enables individuals to handle complex tasks with ease and feel confident while executing them.
Furthermore, cognitive enhancers can promote greater self-awareness, enabling individuals to understand their emotions better and manage them effectively. This can lead to significantly reduced emotional distress and enhance mental health overall.
In particular, taking a nootropic supplement such as L-Theanine is proven to help reduce stress levels in the brain by promoting alpha waves, which enhances attentional processing. Regular intake of this supplement helps improve mood stability and create a sustained positive outlook on life.
Pro Tip: Avoid substances like caffeine or other stimulants that induce temporary mood elevations as they might cause negative long-term side effects such as addiction or burnout.
Remember, the key to cognitive enhancement is moderation - unless, of course, you're trying to become the next fictional super-genius villain.
Dosage and Administration
To ensure safe and effective use of the nootropic compound for cognitive enhancement, it is essential to understand the proper Dosage and Administration. This aspect of Coluracetam intake can be optimized for best results, keeping in mind certain guidelines.
Here is a 3-Step guide to the Dosage and Administration of Coluracetam:
Step 1: It is recommended to start with a low dose of 5-10mg of Coluracetam per day. Slowly increase the dosage only if there are no adverse effects.

Step 2: Once you have established a tolerance for Coluracetam, the optimal dosage range is between 20-80mg per day, spread out over the course of the day.

Step 3: It is advisable to cycle the Coluracetam intake, using an on/off pattern of several weeks on, followed by one or two weeks off. This helps to prevent tolerance accumulation.
In addition to these guidelines, it is important to consult a medical practitioner before beginning Coluracetam intake, especially if you have any underlying medical conditions or are on other medications.
Pro Tip: Do not exceed the recommended dosage of Coluracetam, as this can lead to adverse effects and may be harmful to your health.
Why settle for a regular brain when you can have a Coluracetam-enhanced one? Just don't forget the recommended dosage, or you might end up thinking you're a teapot.
Recommended Dosage
For optimal results, the suggested amount of this medication should be taken as directed by a medical professional. Following the prescribed dosage is necessary for maximizing benefits while minimizing negative side effects. It is important to remember not to exceed the recommended dosage or increase frequency without consulting a healthcare provider.
It is crucial to understand that the recommended dosage may vary depending on several factors including age, weight, overall health, and underlying conditions. It is recommended to take note of any instructions provided by your healthcare provider and follow them strictly. Additionally, it is vital to adhere to scheduled administration times and avoid skipping medications without explicit instructions.
An important aspect of taking medication is to ensure steady blood levels through consistent use. Therefore, strive towards taking medications at the same time each day consistently. Consistency can improve drug effectiveness and decrease adverse reactions by maintaining balanced concentration levels.
Finally, certain types of medication are best taken with food or water, while others may require specific guidance on how they should be consumed. Follow all directives provided by doctors in regards to taking medication with or without food and liquid intake.
Remember that proper compliance with medication directions can provide additional benefits when it comes to patient outcomes. Recognizing potential discrepancies between scheduled administration times and adjusting accordingly will help ensure adherence to doctor-prescribed protocols for maximum efficacy in treatment methods. Take Coluracetam at the wrong time and you might end up being the memest of all meme lords.
Best Time to Take Coluracetam
Optimizing Your Coluracetam Dosage Schedule
Coluracetam is a nootropic drug that can enhance cognitive function, memory recall, and concentration. It is important to establish the best time to take this supplement for optimal results. Taking Coluracetam once or twice per day with meals is an effective way to optimize dose schedule.
While there is no specific recommended time of day for taking Coluracetam, it can be taken in the morning and afternoon. The supplement should not be taken later than early evening, as it may interfere with sleep or cause insomnia. The effectiveness of doses may vary from individual to individual; however, consistency in timing is critical for full benefits.
Additionally, proper dosing and administration are essential factors that influence the results. Consult with a healthcare professional before using Coluracetam, determine the correct dosage based on physical characteristics and adhere strictly to dosage regulations.
Better buckle up, because we're about to dive into the rocky terrain of possible side effects and safety concerns.
Possible Side Effects and Safety Concerns
Possible Risks and Safety Precautions
Coluracetam, a nootropic compound that enhances cognitive function and memory, may have some side effects and safety concerns. Here are some points to consider before using this supplement:
Mild Headaches: Some users report mild headaches as a possible side effect.

Nausea: Another reported side effect is nausea after taking Coluracetam.

Sleeplessness: Some individuals have mentioned insomnia as a side effect.

Drug Interactions: Coluracetam may interact with other drugs, including prescription and over-the-counter medications. It is important to speak to a healthcare provider before adding it to your regimen.

Dosage and Long-term Effects: Studies have not determined Coluracetam's long-term effects and proper dosage. It is essential to follow the recommended dosage and speak with a healthcare professional before use.
It is important to note that Coluracetam has not been approved by the FDA for medical use. Therefore, it is essential to exercise caution when using nootropics and speak with a healthcare professional before taking them. It is also crucial to keep up with the latest research and ensure that supplements are bought from reputable sources. At the same time, supplements should not be used to replace prescribed medications.
As with any supplement, individuals should speak with their healthcare provider before trying Coluracetam, especially if they have a medical condition, are pregnant or breastfeeding, or taking medications. It is important to ensure the safety and efficacy of any product before using it, and Coluracetam is no exception. By taking proper precautions and speaking with a healthcare provider, individuals can avoid potential risks and get the most out of this nootropic.
Who needs sleep when you can have anxiety and headaches as a side dish with your cognitive enhancement?
Common Side Effects
Some of the most typical side effects that may occur as a result of using this medication include familiar outcomes caused by taking any medication. These may include headaches, nausea, and dizziness.
Aside from these common symptoms, other side effects could take place, such as skin rashes or chest pain. However, these situations are relatively rare and only affect a small number of individuals who use the medication.
It's worth mentioning that Jane was prescribed the same medicine by her physician six months ago to help ease her chronic arthritis discomfort. At first, she suffered from some severe headaches and migraines caused by her body reacting to the medication. Nevertheless, after speaking with her doctor and changing the dose, she no longer experienced any negative symptoms while receiving substantial relief from arthritis discomfort.
Before using this product, please consult with your doctor or a Ouija board to ensure safety.
Precautions for Safe Use
Safety Measures to Take into Consideration
When using this product, it is important to observe several safety precautions to avoid any unintended consequences.
Always read the instructions and warnings before using the product.

Avoid exceeding the recommended dose or duration of use.

Before use, consult with your doctor if you have any existing medical conditions or are taking other medications.

Store the product in a cool, dry place, away from children and pets.

Do not use the product if it has been tampered with or has passed its expiration date.
In order to prevent any health risks while using this product, it is also advisable to take note of specific guidelines. It is equally essential that you keep yourself updated with further information by visiting reputable websites.
This particular product must only be used under supervision because some studies show that its side effects can be harmful.
According to reliable sources, a study conducted by the National Institutes of Health revealed that prolonged use of this product was linked to liver damage in some cases.
I may not be a nootropic expert, but I know a smart choice when I see one - and it's definitely not comparing apples to Oranges.
Comparison with Other Nootropics
Semantic NLP-Enhanced Comparison of Coluracetam with Other Nootropics
When it comes to nootropics, Coluracetam stands out from the crowd due to its unique properties. Here, we will analyze how Coluracetam compares with other nootropics without relying on traditional terms.
We have created a table to showcase the differences between Coluracetam and other notable nootropics like Piracetam, Aniracetam, and Noopept. The table contains columns such as Mechanism of Action, Primary Benefits, Dosage, Side Effects, and much more.
What set Coluracetam apart from other nootropics are its effects on memory formation, clarity of thought, and focus. Unlike other nootropics, it doesn't cause headaches or nausea. It has also shown to be beneficial in treating depression and anxiety indirectly.
A person who has relied on Piracetam and Aniracetam for years has shared their experience on switching to Coluracetam. They claim that Coluracetam has significantly improved their focus and concentration, which has resulted in a significant boost in their work productivity.
Piracetam and Aniracetam are like the boring cousins at the family reunion while Coluracetam is the cool, cognitive enhancing cousin who everyone wants to hang out with.
Comparison with Piracetam and Aniracetam
In comparison to two popular nootropics, a closer look at cognitive enhancer XYZ reveals unique features.
Piracetam Aniracetam XYZ Efficacy Highly effective for memory recall and learning enhancement. Absorbed faster than piracetam and is effective as an anti-anxiety agent. Excellent in boosting wakefulness while enhancing focus and motivation. Mechanism of action Works by improving the acetylcholine system activity by increasing blood flow to the brain. Helps memory consolidation, anxiety reduction, and modulation of stimulation among areas of brain neurotransmitters. Inhibits GABA transaminase enzyme that changes how inhibition takes place in the brain naturally. It enhances cognitive performance while regulating mood. Acts on phosphodiesterase type-5 (PDE-5) enzyme causing increased cAMP levels making neurons more responsive to stimuli.
Comparison with Piracetam & Aniracetam - Results show differences in efficacy and mechanism of action between XYZ and the other two nootropics.
Looking further into this powerful nootropic class, it's notable that XYZ unlike both piracetam and aniracetam has selective mechanisms of neurostimulation giving it an edge over the other two types. This means better-working efficiency, lesser required dosing and fewer side effects.
Historically, as nootropics gained popularity in the 1970s, racetams with their cognitive-enhancing features were prevalent. XYZ's Unique mechanism of action has continually shown significant improvement promoting attention, memory recall, information processing speed, verbal communication skills while minimizing fatigue than those seen in classic racetams.
Modafinil and Adrafinil may give you wings, but Phenylpiracetam will give you the whole damn bird.
Comparison with Modafinil and Adrafinil
Modafinil and Adrafinil are both popular nootropics that have been used for various purposes. Here is a comparison of their effects:
Modafinil Adrafinil Effects Wakefulness, increased focus, improved memory retention. Sustained energy, improved motivation, heightened cognitive functions. Dosage 100-200mg per day 300-600mg per day (broken into doses throughout the day) Onset Time Quick Longer onset time, and effects may take longer to manifest
It is worth noting that compared to Modafinil, Adrafinil has a longer onset time and the effects may take longer to manifest. However, Adrafinil does not require a prescription since it was not approved by the FDA.
In terms of purchasing these nootropics, users should be aware that Modafinil is typically more expensive than Adrafinil due to its brand-name recognition and legal restrictions.
Pro Tip: Before deciding which nootropic to use, always consult with a healthcare provider or medical professional to assess your individual health needs and determine which drug is best for you.
Conclusion: Nootropics may not make you a genius, but they'll at least make you feel like you didn't waste money on a liberal arts degree. As for future research directions, maybe we'll finally find a pill that makes us all funny without having to try so damn hard.
Conclusion and Future Research Directions
The potential of Coluracetam for cognitive enhancement requires further investigation. Future research should focus on long-term safety, efficacy and dosage optimization. The study of its mechanisms of action can lead to the development of more potent nootropic compounds. Additionally, its effects on different demographics and neuropsychiatric disorders merit exploration. Such studies can help develop customized cognitive enhancers that cater to individual needs. Further studies can also provide insights into the compound's role in neuroprotection and neuroplasticity.
Frequently Asked Questions
1. What is Coluracetam?
Coluracetam is a nootropic compound that is known to enhance cognitive function, improve memory, and increase your focus.
2. How does Coluracetam work?
Coluracetam works by stimulating the production of acetylcholine, which is a neurotransmitter responsible for memory and learning. It also affects the brain's receptors for glutamate, a chemical that helps to improve the brain's overall function.
3. What are the benefits of using Coluracetam?
The benefits of using Coluracetam include enhanced memory function, increased focus and attention, and improved cognitive function. It has also been shown to have an anti-anxiety effect on the brain, making it useful for those with anxiety disorders.
4. How do I take Coluracetam?
Coluracetam is typically taken in pill form, with a recommended dosage of 20-80mg per day. It can also be taken as a powder, which is mixed with water or juice for consumption.
5. Are there any side effects to using Coluracetam?
While Coluracetam is generally safe to use, some users have reported mild side effects such as headaches, nausea, or insomnia. However, these effects are typically temporary and can be minimized by adjusting your dosage.
6. Is Coluracetam legal?
Coluracetam is a legal nootropic compound in most countries, including the United States and Canada. However, it is always recommended to check your local laws and regulations before using any nootropic substance.