Discover more from IgelSparks Substack
My personal Substack
"Colostrum: Nature's First Superfood for Immune Support and Growth Factors"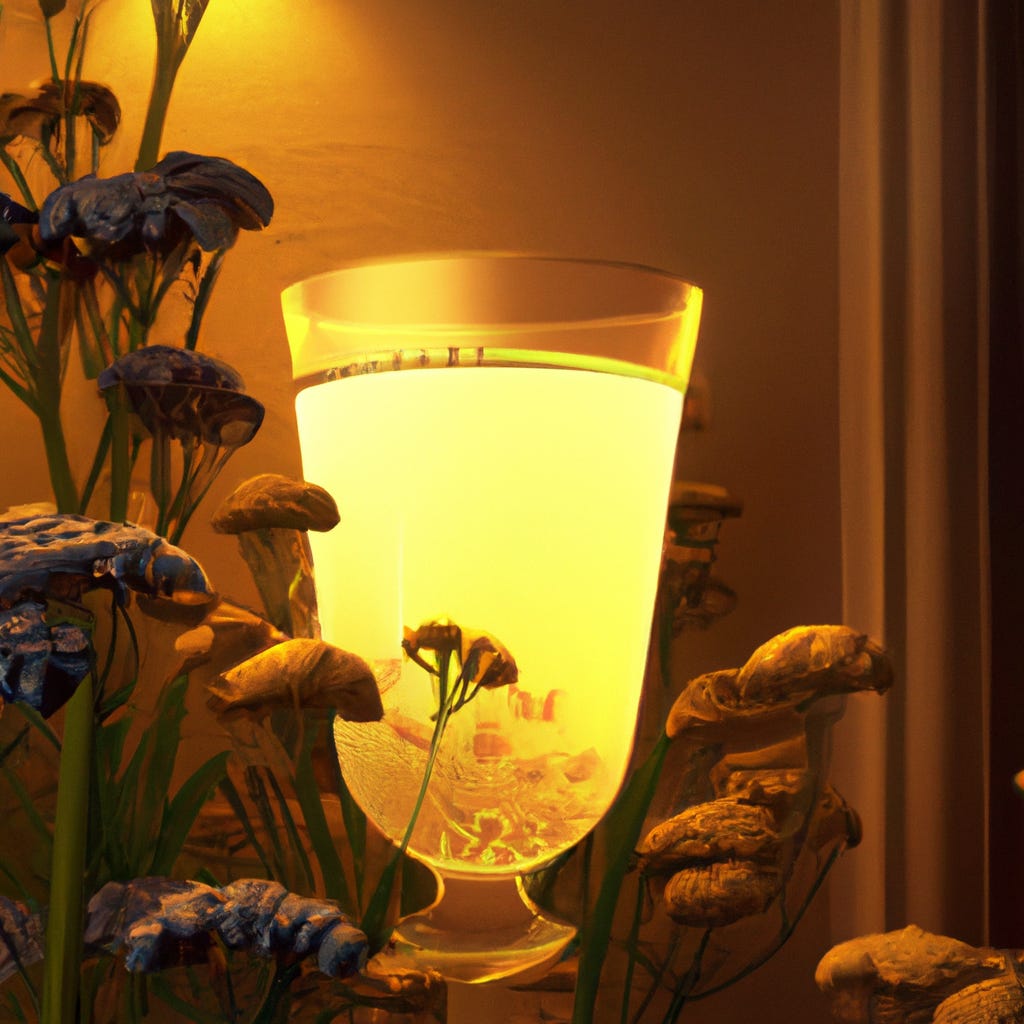 What is Colostrum?
Colostrum is a nutrient-rich liquid that is produced by mammals, including humans, in the first few days after giving birth. It contains high levels of protein, antibodies, and growth factors that play a crucial role in immune support and the development of newborns.
This superfood contains a broad range of essential nutrients and bioactive compounds that aid in boosting the immune system, healing the gut lining, reducing inflammation, and promoting healthy growth. Colostrum is rich in immunoglobulins such as IgG, which fight against viral and bacterial infections. Additionally, it also has lactoperoxidase and lysozyme enzymes that provide antibacterial activity.
The composition of bovine colostrum provides unique benefits as they contain transferable growth factors known for their cognitive health benefits. It helps to build lean muscle mass and speeds up recovery time from stress. Additionally, it offers an excellent solution for individuals trying to improve physical performance during workouts.
For optimal benefits when using bovine colostrum powder or supplements, practitioners advise taking it on an empty stomach 30 minutes before breakfast or at bedtime to avoid interference with dietary proteins consumed regularly. With regular consumption athletes have reported increased immune health and improved cognition while improving body composition changes.
Colostrum: the only place where the words 'growth factors' and 'immune support' can coexist peacefully.
Components of Colostrum
To understand the components of colostrum and how they contribute to its benefits, delve into the sub-sections: antibodies and immune factors, growth factors. These are the two main components of colostrum, both of which provide several important benefits to support your health and growth.
Antibodies and Immune Factors
The abundant and diverse range of immune factors found in colostrum play a vital role in providing immunity to the newborn. These factors include immunoglobulins, cytokines, growth factors, lactoferrin, and antimicrobial peptides. Immunoglobulins are key components that confer passive immunity while cytokines modulate inflammation and stimulate immune response. Growth factors promote tissue regeneration and aid in wound healing, lactoferrin exhibits antimicrobial activity and iron-binding property, and antimicrobial peptides exhibit broad-spectrum antimicrobial activity.
Colostrum is considered as the first line of defense for the newborn due to its high content of antibodies such as IgA, IgG, and IgM which neutralize a wide range of viruses, bacteria, parasites and toxins. In addition to antibodies, other immune factors such as lactoferrin and lysozyme exhibit bactericidal activity by disrupting the cell walls and membranes of harmful microorganisms.
Pro Tip: To maximize the benefits of colostrum's immune factors, it is recommended to consume it within the first few hours after birth when its concentrations are at their highest levels. You know what they say, growth is all about quality not quantity, but when it comes to colostrum, you get both.
Growth Factors
The key elements in colostrum that play an important role in growth and development are the factors that promote it. These factors act as stimulants for cell growth and division, which help maintain and repair tissues.
For example, a table can help illustrate the different types of growth factors found in colostrum and their specific functions. One such type is insulin-like growth factor (IGF), which promotes muscle growth and helps regulate blood sugar levels. Another type is epidermal growth factor (EGF), which aids in wound healing and tissue repair.
In addition to these well-known growth factors, colostrum also contains transforming growth factor beta (TGF-B), which promotes bone growth and development, as well as platelet-derived growth factor (PGDF), which is involved in blood clotting and tissue repair.
It's fascinating to consider the many ways that colostrum can contribute to overall health and wellbeing by providing these essential nutrients. By incorporating colostrum into your diet or supplement regimen, you may be able to reap the benefits of these powerful compounds.
Don't miss out on the advantages that colostrum has to offer! Consider adding it to your daily routine to promote healthy growth along with other health benefits. Colostrum: the only milk that's more beneficial for humans than cows, unless you're into wearing udders.
Benefits of Colostrum
To gain an understanding of the benefits of colostrum, explore its ability to help you in various ways. While providing your immune system with support, it aids growth and tissue repair. Additionally, it enhances your gut health to improve overall digestion. Moreover, it benefits athletic performance and allows speedy recovery.
Immune System Support
One of the important advantages of consuming colostrum is its ability to enhance and regulate the immune system. Colostrum contains a variety of components that support the immune system including immunoglobulins, growth factors, cytokines, lactoferrin, and proline-rich polypeptides. These components work together to boost immune cell activity, fight off infections and diseases, and promote overall wellness.
Moreover, studies have shown that colostrum can actively reduce inflammation in the body. Inflammation triggers many chronic diseases such as arthritis, diabetes type II, cancer, heart disease and Alzheimer's disease. Colostrum manages to decrease inflammation in response to bacterial infections by influencing specific cellular responses or reducing circulating cytokine levels.
In addition to these benefits, colostrum has also been documented to have wound healing properties, which accelerate the recovery process from various injuries and illnesses. A unique bovine colostrum product - First Milking Colostrum (FMC), was found beneficial against osteoporosis and periodontal disease complications.
Anecdotal evidence suggests that Olympic marathon runner Carlos Lopes used colostrum supplements leading up to his gold medal-winning race in 1984 Olympics Los Angeles. The use of these supplements helped him complete his preparations successfully without getting sick.
Anybody looking for an alternative natural way to stay healthy would benefit from incorporating colostrum into their diet after consulting with a healthcare provider first.
Grow baby grow! Colostrum's got you covered for all your tissue repair needs.
Growth and Tissue Repair
Colostrum, the first milk produced by mammals after giving birth, has numerous benefits for growth and repair of body tissues. The unique combination of growth factors, antibodies, and bioactive proteins in colostrum promotes tissue regeneration and accelerates healing processes. These components work together to stimulate the production of new cells and support their development into healthy tissues.
Moreover, colostrum contains immunoglobulins that protect against infections and reduce inflammation. This helps to prevent further damage to damaged tissues while promoting their repair. The antimicrobial properties present in colostrum are also helpful in fighting potential infections during the recovery process.
The benefits of colostrum extend beyond its use as a healing aid. It has been used as a performance-enhancing supplement by athletes due to its ability to enhance muscle strength and endurance. Colostrum stimulates the production of insulin-like growth factor (IGF) which is essential for muscle growth and overall physical development.
Historically, colostrum has been used for centuries across many cultures due to its powerful medicinal properties. Its use dates back to ancient Greece where it was believed to have healing powers for various ailments. Today, scientific research continues to support the numerous health benefits of this natural wonder.
Gut feeling says colostrum's the key, now science agrees.
Gut Health
The intestinal microbiome supports the health of the body's gut; it's a collection of trillions of microbes, fungi, and viruses. The health and balance of our intestinal microbiome play a crucial role in overall wellbeing. Colostrum supplementation may influence gut health positively by reducing inflammation while simultaneously increasing gut barrier function, allowing for better nutrient absorption. Consider supplementing with colostrum as a means of supporting your microbial community.
Moreover, colostrum has been shown to increase antimicrobial agents such as cytokines and lactoferrin in the gut environment. It may contribute to beneficial bacterial enhancement while concurrently suppressing harmful bacteria growth; ensuring that there is no "bad" bacteria is fantastic news for overall wellbeing.
A study conducted in 2019 found that bovine colostrum added to an athlete's daily diet led to significant weight loss without hindering athletic performance. The study was carried out over eight weeks on athletes performing high-intensity interval training (HIIT). Although future studies are needed, this finding has some experts speculating if the consumption of colostrum may lead to new weight-loss treatments in the future.

Drink colostrum before your workout and you'll recover so fast, you'll feel like you never even exercised.
Athletic Performance and Recovery
Research shows that certain compounds found in colostrum can enhance athletic performance and aid in recovery. These compounds may stimulate muscle growth, improve endurance, and reduce exercise-induced inflammation and damage.
In addition to its protein content, colostrum contains immunoglobulins, insulin-like growth factor-1 (IGF-1), and several growth factors that are beneficial for athletes. These compounds can help repair muscle tissue damage and promote quicker recovery after intense workouts.
Furthermore, colostrum may also increase the body's production of glutathione, a powerful antioxidant that fights cellular stress and inflammation. This makes it an effective supplement for reducing oxidative stress caused by exercise.
As an athlete or fitness enthusiast, missing out on the benefits of colostrum supplementation could be detrimental to your training. Consider adding it to your routine to enhance your athletic performance, support faster recovery times, and protect against cellular damage caused by exercise. Don't miss out on the potential benefits - try incorporating colostrum into your diet today!
Cow's first milk - not just for baby cows anymore!
How to Take Colostrum
To maximize the benefits of colostrum consumption, you need to know how to take colostrum with the right dosage and delivery methods. Dosage and delivery methods are the key aspects when it comes to the effective intake of colostrum. Therefore, in this section, we will focus on explaining the recommended dosages and various delivery methods available.
Dosage
Taking the appropriate amount of colostrum is critical for optimal health benefits. It is recommended that individuals take the colostrum based on their weight and specific needs.
Based on one's weight classification, usually 1 gram of powdered colostrum is suggested to be taken daily as a supplement. This can be incorporated in different ways such as mixing with water, juice, or smoothies.
Additionally, it is important to gradually increase the dosage for people with sensitive stomachs or digestive issues. Find a suitable schedule and stick to it consistently, monitoring any discomfort.
It should be noted that those with medical conditions or taking medications should seek guidance from a healthcare professional before incorporating colostrum into their diet.
Historically speaking, colostrum has been used by humans and animals alike since ancient times for its benefits. In many societies, it was consumed directly from the mother's breast after birth or from other lactating animals for its immune-boosting properties. Today, colostrum supplements have become widely available and are marketed as a natural alternative to traditional medicine for various health issues.
From pills to powders, it's not just your drug dealer offering a variety of delivery methods for colostrum.
Delivery Methods
When it comes to the administration of colostrum, there are different Delivery Methods that people can use. Here are some ways to take colostrum:
Orally: Colostrum can be ingested as a supplement or in its raw form. It is suggested that individuals consume it on an empty stomach.

Sublingually: This involves holding the liquid under your tongue for a certain period. This method bypasses the digestive system, allowing for quicker absorption.

Nasally: For those with respiratory problems, colostrum can be administered through nasal spray.

Topically: Topical creams or lotions containing colostrum are available for application on the skin.

Intravenously: In more severe cases, colostrum can be injected into your bloodstream by trained medical personnel.

Vaginally: Some women choose to use suppositories containing colostrum for birth preparation or postpartum recovery.
For individuals who may have allergy concerns, it is important to consult with a healthcare professional before taking any supplements containing bovine colostrum.
It is worth noting that different delivery methods can result in varying levels of absorption and efficacy. As such, it may be necessary to experiment with several methods before finding one that works best for you.
To enhance bioavailability and effectiveness of oral supplements, it is advisable to take them with acidic liquids like orange juice. Alternatively, mixing with whey protein powder could also optimize absorption. With sublingual administration, holding the liquid in your mouth for as long as possible before swallowing it yields better results.
In summary, choosing the appropriate Delivery Method when taking colostrum is vital in achieving maximum benefits from this superfood supplement. By exploring different options and incorporating suggestions like consuming with acidic liquids or making use of sublingual administration, you can increase bioavailability and optimize results.
Note: Take too much colostrum and you might start mooing, but take heed of the precautions and side effects to avoid any udderly embarrassing situations.
Precautions and Side Effects of Colostrum
Colostrum Precautions: Optimal Use of Nature's Powerful Superfood
Consuming colostrum can offer numerous health benefits, but it is crucial to take precautions before incorporating it into your diet. Some people may have allergies or intolerance to dairy products, and colostrum comes from the mammalian milk family. Ensure you are not allergic to dairy before consuming colostrum.
Additionally, since colostrum stimulates the immune system and contains growth factors, individuals who have a compromised immune system or medical conditions that may overly stimulate the immune system should consult with their healthcare provider before taking colostrum.
It's advisable to always purchase high-quality certified organic colostrum from reputable sources, which are free from hormones and pesticides. Also, avoid consuming overly processed or refined forms of colostrum supplements sold by dubious companies that lack proper validation.
If you take caution when using this powerful supplement, its benefits will outweigh any side effects.
Pro Tip: If you're looking for maximum benefits from your supplement regimen, combine exercise with a balanced dietary intake while optimizing your sleep schedule to give your body an opportunity to heal itself.
Colostrum may be nature's first superfood, but let's not forget about pizza. Pizza always wins.
Conclusion
As a superfood, colostrum is a rich source of immune-boosting properties and growth factors. Its benefits are evident for both infants and adults. Colostrum's diverse proteins help enhance mental faculties, metabolic rates, and improve body composition. Additionally, it helps repair muscles and promotes healthy bones while combatting inflammation associated with chronic diseases. With its myriad of advantages, colostrum stands as an essential food source that should be incorporated into our diets daily.
One standout characteristic of colostrum is its antibody-rich plasma content that helps in fighting infections by enhancing the body's immunoglobulins levels. Besides providing protection against bacteria and viruses, it also boosts cognitive function in children by improving memory retention and accuracy during school tests.
Administering colostrum supplement sparks muscle protein synthesis critical in muscle building after exercising or recovering from muscle damage. Furthermore, consuming it enhances bone density by increasing bone turnover rates making it ideal for athletes who need these attributes for peak performance.
Pro Tip: Incorporating colostrum powder into shakes or smoothies boosts overall health and immunity.
Frequently Asked Questions
1. What is colostrum and how is it different from regular milk?
Colostrum is the first milk produced by female mammals after delivering a baby. It differs from regular milk in terms of its composition and benefits. Colostrum is thick, yellow-ish in color, and packed with immune-supporting components like immunoglobulins, lactoferrin, and growth factors.
2. What are the benefits of taking colostrum as a supplement?
Colostrum has been shown to support immune function, increase muscular strength and endurance, aid in healing and tissue repair, promote gut health, and enhance cognitive function. It is also a powerful source of antioxidants and anti-inflammatory compounds.
3. Who can benefit from taking colostrum?
Colostrum can benefit individuals of all ages, from infants to seniors. It is particularly helpful for athletes, bodybuilders, and fitness enthusiasts looking to enhance their physical performance and recovery. People with compromised immune systems or gut health issues might also find colostrum supplementation helpful.
4. How do I choose a high-quality colostrum supplement?
Look for colostrum supplements that come from grass-fed, hormone-free cows. They should be minimally processed and free from additives. Also, check the label for the levels of immunoglobulins (IgG, IgM, and IgA) — a high-quality colostrum supplement will contain at least 20% IgG.
5. How much colostrum should I take and when?
The recommended dosage of colostrum varies depending on the product and your individual needs. Always follow the instructions on the label. Typically, a daily dose of around 1-2 grams is sufficient for most people. It can be taken on an empty stomach or with a meal.
6. Are there any potential side effects of taking colostrum?
Colostrum is generally safe to consume and side effects are rare. However, some people may experience mild digestive discomfort like bloating, gas, or diarrhea. If you experience any adverse reactions, stop taking the supplement and consult a healthcare provider.