Discover more from IgelSparks Substack
My personal Substack
"Coffee Pulp Extract: Surprising Uses for Coffee's Fruit Residue"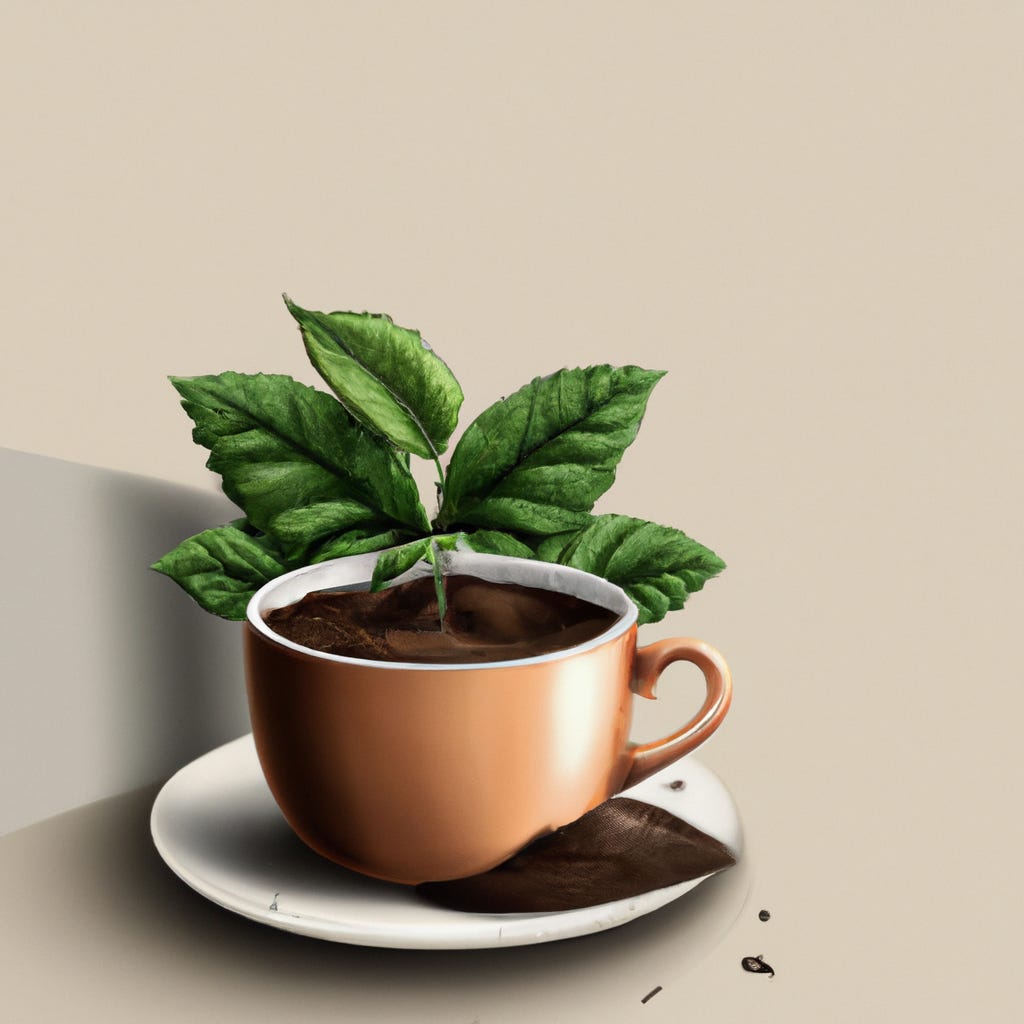 What is coffee pulp extract?
Coffee pulp extract refers to the liquid obtained from the residue left over after coffee beans are harvested and processed. The extract contains antioxidants, caffeine and phenolic compounds that can be used for a range of purposes such as cosmetics, food additives and pharmaceuticals.
Additionally, coffee pulp extract can also be used in animal feed due to its high nutritional value as well as in agroforestry systems to improve soil fertility and prevent erosion.
One suggestion for using coffee pulp extract is in the production of natural, eco-friendly skincare products. The antioxidants present in the extract help protect skin against environmental stressors while the caffeine helps improve circulation and reduce puffiness. Another suggestion is to use it as a natural fertilizer for plants since it contains high levels of nitrogen, phosphorus and potassium.
Move over kale, coffee pulp extract is the new superfood in town.
Benefits of coffee pulp extract
Coffee Pulp Extract: Utilizing the Surprising Potential of Coffee's Remaining Fruit
The use of coffee pulp extract is widely beneficial and can play a significant role in different industries. Here are three ways coffee pulp extract can be used:
As an ingredient in cosmetics and skincare, due to its natural antioxidant properties that help prevent skin damage.

As a natural fertilizer for plants since it's high in nitrogen, phosphorus, and potassium.

The byproduct can also be used as a source of biofuel in the agricultural industry since it decomposes quickly and efficiently.
Interestingly, there are many other potential uses for coffee waste that have yet to be fully explored or realized. Industries could make use of the remaining fruit residue by converting it into animal feed or using it as part of sustainable packaging materials.
It is worth noting that these uses not only benefit other industries but also promote sustainability by reducing waste. Using coffee pulp extract for various purposes could contribute to an environmentally friendly and cost-effective approach.
Therefore, it is suggested that further research should be conducted on how to utilize the remaining fruit residue from coffee production effectively. Through a joint effort by different industries, we could discover more surprising applications that benefit both our economy and environment.
Move over avocado, coffee pulp extract is the new miracle ingredient in town for various industries.
Current and potential uses of coffee pulp extract in various industries
The extract of coffee pulp has demonstrated great potential in various industries, currently being used and explored for a diverse range of applications. The following table shows the use of coffee pulp extract in different industries:
Food Industry Skin Care Industry Pharmaceutical Industry Functional food ingredients Antioxidant products Nutraceuticals and drugs synthesis Nutritional supplements for livestock feed Sunscreen products Miscellaneous applications (dye, flavorings, etc.)
In addition to its existing uses, coffee pulp extract is being studied as a source of biodegradable materials and biofuels. It could potentially be employed in the development of sustainable packaging as well as eco-friendly fuel alternatives in the transportation industry. Consider exploring new applications for this promising extract, unlock hidden potential, and reduce environmental impact by substituting non-renewable materials with sustainable ones. Do not miss out on the current research surrounding coffee pulp extract's prospective benefits and how it can transform various industries; stay tuned for more updates. Let's hope the challenges don't outweigh the opportunities when it comes to sustainably utilizing coffee pulp extract.
Challenges and opportunities for sustainable utilization of coffee pulp extract
Sustainable Use of Coffee Fruit Residue
Coffee pulp extract presents opportunities and challenges for its sustainable exploitation. However, its rich antioxidant components make it a valuable resource with numerous applications.
A table identifying potential use cases for coffee fruit residue could include headings such as Agriculture, Energy Production, Food & Beverages, Pharmaceuticals, and Cosmetics. Data under each heading would identify subcategories, including animal feed, biogas production, flour substitutes, supplement ingredients, or skin care products.
It is worth noting that transforming coffee pulp into useful products offers added value to the industry's waste stream while also promoting circular economy approaches in agriculture production. Sustainable utilization further benefits by reducing emissions and preserving water resources from avoiding landfills.
To maximize this valuable fruit extract's potential, companies can consider investing in research to find innovative solutions to convert pulp into high-value applications that broaden the industrial market demand. By doing so, they can harness new streams of revenue while prioritizing inclusion and sustainability in their business model.
Who knew that coffee could be the gift that keeps on giving? Embrace the potential of coffee pulp extract for a sustainable world and a sustainable buzz.
Conclusion: The untapped potential of coffee pulp extract for a circular and sustainable economy.
The versatile coffee pulp extract remains an untapped resource for a sustainable and circular economy. Its potential spans beyond the coffee industry, with benefits such as soil fertilization, livestock feed, and bioenergy production. The adoption of such innovative approaches will reduce waste and carbon emissions while fostering economic growth. As businesses shift towards environmentally-friendly practices, the use of coffee pulp extract shows promise for achieving sustainability goals.
Moreover, research indicates that the application of coffee pulp extract provides various nutritional elements to crops significantly. In some parts of the world, harvesting coffee berries is a significant source of employment as well as income generation from selling berries or seeds which could be utilized differently by producing fertilizer from their pulp residues. This leads to less environmental degradation that ultimately helps to preserve agriculture.
Solutions like using natural inputs instead of chemical fertilizers have potential in agroforestry systems since they provide additional benefits by increasing non-timber forest products (NTFP) yields like honey, fruits, medicinal herbs encouraging more diverse cropping systems with multiple cash crops adjusted to local market trends thereby optimizing land usage leading to better livelihoods.
It is recommended that stakeholders explore new practices in making value from agricultural waste like creating novel applications for food and drink industries or promoting it as an alternative fuel source. Implementing policies conducive towards adopting circular ethical business models which would help maximize its utility at a reduced cost is also critical. The future of agricultural waste management looks promising where resources are utilized sustainably without any adverse effect on human health or environment ensuring economic viability as well social benefits.
Frequently Asked Questions
Q: What is coffee pulp extract?
A: Coffee pulp extract is a byproduct of the coffee bean production process. It is the residue that is left over after the coffee beans have been removed from the fruit.
Q: What are some surprising uses for coffee pulp extract?
A: Coffee pulp extract can be used to make fertilizer, animal feed, and even skincare products. It can also be used to make a tasty and healthy beverage.
Q: How is coffee pulp extract used to make fertilizer?
A: Coffee pulp extract is a rich source of nutrients like nitrogen, phosphorus, and potassium that are essential for plant growth. When used as fertilizer, it can help improve soil quality and boost crop yields.
Q: Is coffee pulp extract safe for animal consumption?
A: Yes, coffee pulp extract is safe for animal consumption and has even been shown to improve the health and productivity of livestock when added to their feed.
Q: What are some benefits of using coffee pulp extract in skincare products?
A: The antioxidants and natural exfoliants in coffee pulp extract can help brighten, soften, and rejuvenate skin. It can also help reduce the appearance of fine lines and wrinkles.