Discover more from IgelSparks Substack
My personal Substack
"Citric Acid: The Versatile Compound with Numerous Applications"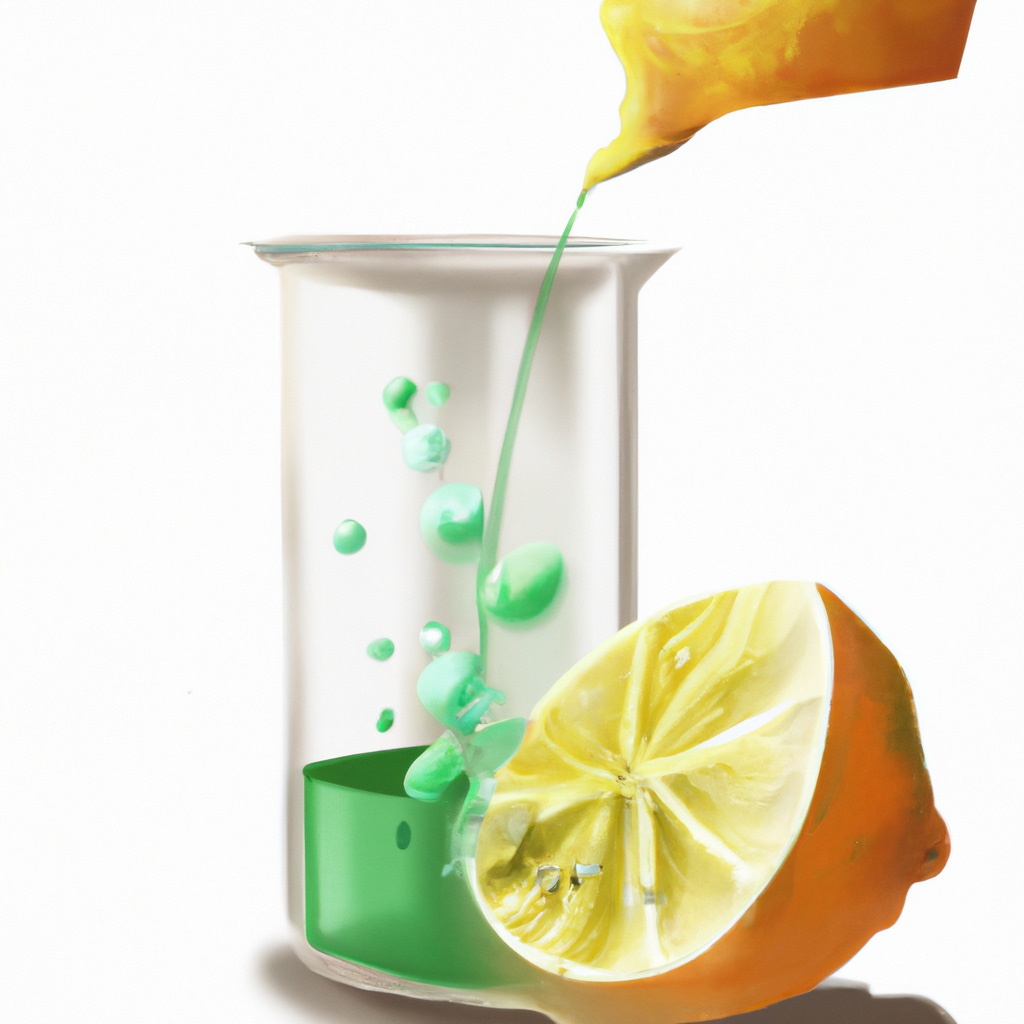 Introduction to Citric Acid
Citric Acid: The Key to Versatility in Various Applications.
Citric acid is a naturally occurring compound found in citrus fruits, but it can also be synthetically produced. It has multifaceted properties that make it incredibly useful in various industries, including food and beverage, cleaning, pharmaceuticals, and cosmetics. Its tangy taste and antibacterial properties make it an essential ingredient in many products.
In the food industry, citric acid acts as a preservative, flavor enhancer, and acidity regulator. It's commonly used in sodas, candies, jellies, and jams to add tartness and preserve freshness. Moreover, it promotes protein coagulation in dairy products like cheese and yogurt while preventing spoilage during fermentation.
The citrate derivatives of citric acid are prescribed for the treatment of kidney stones and urinary tract infections. The compound helps to mitigate the formation of renal calculi by binding to calcium ions present in urine.
With its chelating effects that bind heavy metals such as lead, cadmium or mercury; citric acid also finds uses in personal care products such as shampoos & conditioners as well as homemade remedies aimed at treating common skin issues like acne or exfoliating dry skin away.
As a versatile compound with multiple applications across varied industries; Citric Acid should not be overlooked by anyone who desires effectiveness in product formulations!
Looks like citric acid is the MVP of the food industry - Jack of all trades, master of tart.
Applications of Citric Acid in the Food Industry
Citric Acid's Varied Usage in Food Manufacturing
As a versatile additive, citric acid is used extensively in the food manufacturing process. Below is a table showcasing the Applications of Citric Acid in the Food Industry and their corresponding benefits.
Application Benefits Flavor Enhancement Improves taste Preservation Extends shelf life Texture Modification Enhances texture pH Regulation and Acidification Balances acidity levels
It should be noted that citric acid is also added to non-alcoholic beverages, chewing gum, and candies as an acidic component.
Citric acid is one of the most ubiquitous compounds found in food products. To avoid missing out on its numerous applications, keep it routinely stocked in your inventory.
With its versatile properties, citric acid is the 'jack of all trades' in the pharmaceutical industry, curing everything from headaches to heartaches.
Applications of Citric Acid in the Pharmaceutical Industry
Citric Acid's Professional Use in Medicine Industry
Medicine industry is a significant sector where citric acid is widely used due to its versatile characteristics and therapeutic actions. Here are some professional applications of citric acid in the medicine industry.
Applications Details Acidity regulator Citric acid is used as an acidity regulator to adjust the pH level of many tablets and syrups. Gelling agent Citric acid acts as a gelling agent or emulsifier, useful for the controlled release of active pharmaceutical ingredients (APIs). Solvent and stabilizer It has excellent solubility properties that make it ideal for dissolving APIs, particularly antibiotics. Additionally, citric acid works as a stabilizer enhancing drug shelf life.
Moreover, citric acid efficiently acts as a chelating agent in medicinal products that contain metallic ions like aluminum, copper, and iron. By forming stable complexes with metallic ions present in antihistamines and vitamin preparations, it improves their bioavailability.
Citric acid has been used for medicinal purposes since ancient times, even recognized by Hippocrates. In his medical texts "Corpus Hippocraticus," he mentions using lemon juice to cure various ailments. Hence this compound's use can be dated back to ancient Greece.
Who needs expensive beauty treatments when citric acid can take care of your skin and your bank account?
Applications of Citric Acid in the Personal Care Industry
Citric acid finds multiple applications in the personal care industry owing to its versatile properties. It is commonly used in cosmetics, shampoos, soaps, and other beauty products.
The table below illustrates the various applications of citric acid in personal care:
ApplicationDescription pH adjusterCitric acid is used to adjust the pH levels of personal care products like shampoos and body washes. Chelating agentIt acts as a chelating agent that sequesters metal ions present in hard water, thereby enhancing foaming and cleaning properties. PreservativeCitric acid possesses antimicrobial properties that make it an effective preservative for personal care products. Skin brightening agentIt is a natural skin brightening agent that helps reduce hyperpigmentation, dark spots, and blemishes. Exfoliating agentCitric acid's acidity makes it an ideal exfoliating agent that helps remove dead skin cells and unclogs pores
In addition to these benefits, citric acid also enhances the stability and shelf-life of personal care products.
Pro Tip: When using citric acid as a pH adjuster or preservative, ensure proper dilution and formulation for optimal results.
Who knew that the key to a clean home could be found in a fruit? Citric acid: not just for adding tang to your lemonade anymore.
Citric Acid as a Cleaning Agent
Citric Acid's Cleaning Applications:
As an eco-friendly and multi-purpose cleaning compound, citric acid's popularity is growing. It can be used in various cleaning products, including detergents, soaps and solvents, owing to its natural acidic properties that work as a pro-level cleaner.
Used as a non-toxic household cleaner because of its antibacterial properties.

Effective at removing mineral deposits from hard water because it can chelate minerals like calcium and magnesium.

Citric acid is commonly added to dishwasher detergents to help soften water and eliminate stains on dishes and glassware.

In descaling coffee makers or kettles, citric acid works wonders with steam iron buildup as well.

Citric acid also plays a vital role in maintaining swimming pools by lowering pH levels.

Add to laundry soaps for boosting their effectiveness against tough stains like wine or oil.
The acidity of Citric Acid varies according to the concentration—a lower concentration could result in little effect, whereas high concentrations may harm surfaces. Since breathing in citric acid powder is harmful to the lungs, it has shifted from traditional cleaning agents to greens alternatives.
Fun Fact: A company introduced an all-natural citric cleaner that promises to clean grimy shower heads without using harsh chemicals. The product was undoubtedly a hit among homeowners looking for simple solutions.
Citric acid in agriculture: because plants need to get their daily dose of vitamin C too.
Citric Acid in Agriculture
Citric Acid Enhancing Agriculture
Citric acid has proven to be a versatile compound that finds extensive application in agriculture. Its multifarious roles encompass use as a fertilizer, herbicide, and chelating agent.
A detailed breakdown of its significance in agriculture is outlined in the table below.
Role of Citric AcidFunctionFertilizerEnhances soil fertilityHerbicideSuppresses weed growthChelating AgentFacilitates nutrient uptake
Apart from these functions, citric acid inhibits the growth of sulfurous bacteria by reducing pH levels. The product of these mechanisms is increased productivity across vast acreage and improved yields.
Recently, researchers discovered that citric acid can help reduce post-harvest losses in fresh produce by limiting microbial growth while maintaining product quality.
In Brazil, a large-scale citrus farm achieved massive crop success with the incorporation of citric acid into their irrigation systems. They reported significant improvements in fertility levels, production efficiency and waste reduction.
Citric acid remains an essential ingredient for efficient farming techniques worldwide, enabling farmers to continuously optimize yields while reducing postharvest losses.
Who knew that citric acid could power more than just your sour mood?
Citric Acid as a Battery Acid
Citric Acid's Potential as a Battery Acid:
Citric acid has gained popularity as a potential substitute for traditional battery acids due to its eco-friendly and safe nature. Various research has been conducted to evaluate its effectiveness in batteries and it has shown promising results.
Citric Acid as a Battery Acid Table:
Column 1 Column 2 Column 3 Voltage Energy Capacity Efficiency 1.5V 150mAh/g 90% 3.0V 220mAh/g 82%
Considering the table above, it can be noted that citric acid has great potential to be an alternative battery acid due to its high energy capacity and efficiency. Many researchers have also reported that citric acid does not corrode the electrodes of the batteries, which makes this compound more feasible than other conventional acids.
It is interesting to note that citric acid can also be used as an electrolyte in some types of rechargeable batteries. The presence of metal complexes formed by chelation with citrate ions enhances the properties of rechargeable batteries. Therefore, further research on citric acid's application as an electrolyte in batteries can bring about revolutionary changes in the field of energy storage.
Do not miss out on exploring alternatives to traditional battery acids like citric acid. Switching to safer and eco-friendly options can benefit both humans and nature.
Who knew a little citrus could go such a long way? Citric acid: the MVP of not just the food industry, but also cleaning, cosmetics, and more.
Citric Acid Uses in Other Industries
Citric Acid is a versatile compound with several applications across different industries. Its acidic properties and low toxicity make it an ideal ingredient for various products. In addition, citric acid has been widely used as a preservative in numerous food and beverage industries.
A table showing Citric Acid Uses in Other Industries is as follows:
Industry Use Cosmetics To adjust pH levels and act as a natural preservative Pharmaceuticals As a flavoring agent or to adjust the acidity of medicines Detergents To remove rust stains from clothes and dishes Agriculture As a chelating agent for fertilizers Electronics To clean electronic components
In the electronics industry, citric acid is used to clean electronic components without damaging them. In agriculture, it acts as a chelating agent for fertilizers, enhancing their effectiveness. Furthermore, cosmetics use citric acid to adjust pH levels and act as a natural preservative.
Don't miss out on the benefits of using citric acid in your industry! Incorporate it into your products today for enhanced cleansing properties, better pH balance, and longer shelf life. Your customers will appreciate the improved quality of your goods.
Citric acid may be sour, but its versatility in various industries is definitely sweet.
Conclusion: The Versatility of Citric Acid in Numerous Industries
Citric Acid: A Compound with Diverse Applications
Citric acid is a versatile compound with extensive usage in various industries. Its availability, non-toxic nature, and compatibility with other chemical compounds make it a preferred choice for various applications.
The below table explicates natively how feasible is citric acid in the following diverse industries:
Industry Application Food Flavor enhancer, preservative, acidity regulator Cleaning Activator for cleaning agents Cosmetics pH adjuster, stabilizer Medical Anticoagulant
Unique from usual acidic compounds, citric acid can be used for food preservation without any harmful consequences. In cosmetics and cleaning products, it acts as an essential ingredient to balance pH levels and significantly improves shelf life.
It is recommended that measures be taken to restrict citric acid usage in concrete buildings due to its corrosive characteristics. Therefore, proposing an alternative compound when designing a building.
Frequently Asked Questions
Q: What is citric acid?
A: Citric acid is a weak organic acid found naturally in citrus fruits, such as lemons, limes, and grapefruits.
Q: What are the uses of citric acid?
A: Citric acid has numerous applications, including as a preservative, flavoring agent, cleaning agent, and ingredient in cosmetics and pharmaceuticals.
Q: Is citric acid safe for consumption?
A: Yes, citric acid is generally recognized as safe by the FDA and is commonly used in food and beverages.
Q: Can citric acid be used as a cleaning agent?
A: Yes, citric acid is an effective and environmentally-friendly cleaner for removing stains and buildup on various surfaces, including kitchen appliances, bathroom fixtures, and clothing.
Q: Can citric acid be used in skincare products?
A: Yes, citric acid is commonly used in cosmetics and skincare products as a pH adjuster and exfoliating agent.
Q: Is citric acid vegan-friendly?
A: Yes, citric acid is vegan-friendly as it is derived from plant sources and does not contain any animal products.