Discover more from IgelSparks Substack
My personal Substack
"Chrysin: The Natural Flavonoid with Potential Health Benefits"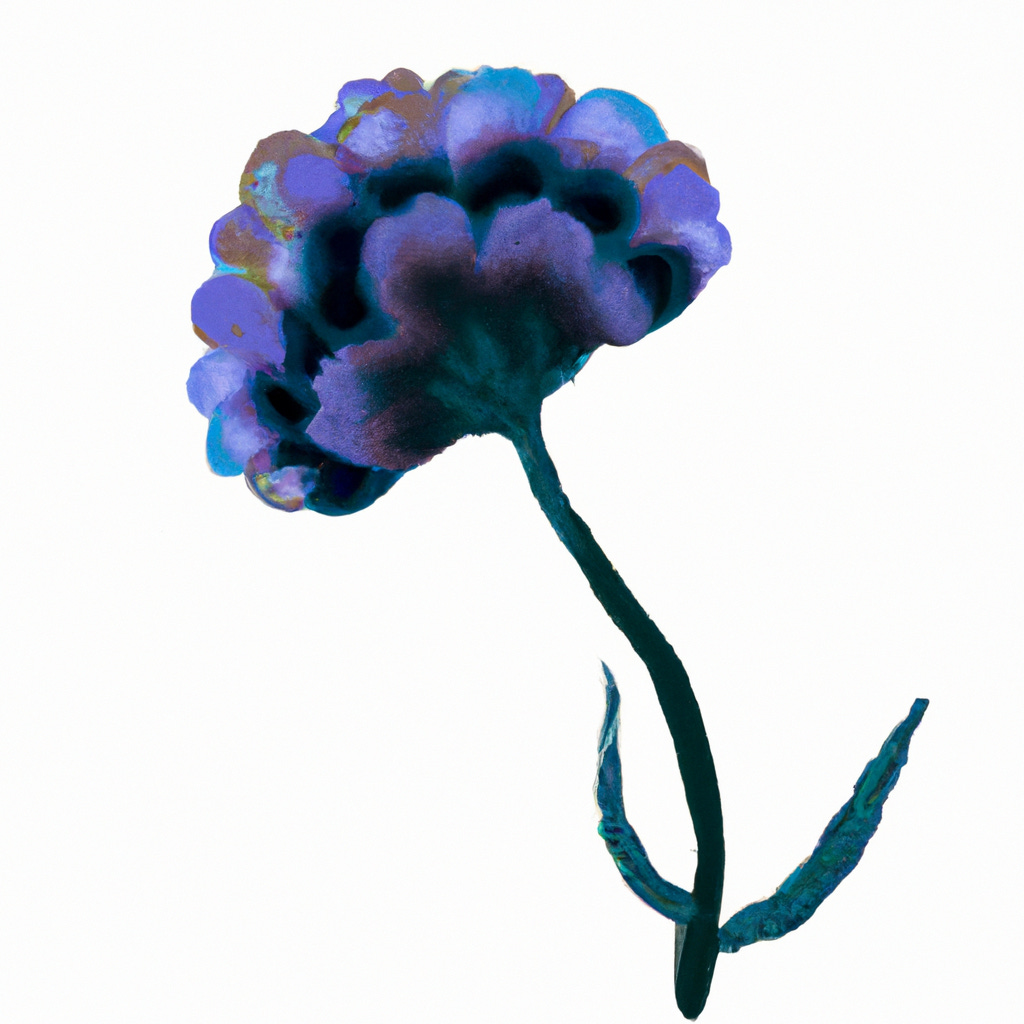 What is Chrysin?
Chrysin is a flavonoid naturally found in plants such as passionflower, honey, and propolis. It has potential health benefits due to its anti-inflammatory and antioxidant properties. Chrysin can also improve sleep quality and boost testosterone levels. Plus, it may aid in the treatment of cancer.
A Pro-Tip: Always talk to a healthcare provider before taking any supplements with chrysin.
Chrysin: because who needs expensive medicine when you can just eat some honey and get your flavonoid fix?
Health Benefits of Chrysin
To explore the health benefits of chrysin, this section focuses on the different properties of chrysin that can improve your overall wellbeing. Discover the anti-inflammatory, anti-cancer, anti-anxiety, and mood-boosting properties of chrysin, as well as its ability to boost testosterone levels.
Anti-Inflammatory Properties
Chrysin has been found to possess potent anti-inflammatory properties. This bioactive flavonoid effectively suppresses the production of pro-inflammatory cytokines and other mediators that promote inflammation in the body. Chrysin has also shown to inhibit the activation of nuclear factor-kappa B (NF-κB), a key transcription factor involved in regulating the production of inflammatory proteins. By modulating these pathways, chrysin may have potential therapeutic applications for various chronic inflammatory conditions.
Studies have suggested that chrysin's anti-inflammatory effects are not limited to any particular organ or tissue system in the body. For example, research has demonstrated that chrysin can attenuate neuroinflammation and alleviate cognitive deficits associated with Alzheimer's disease by reducing inflammatory markers in the brain. Similarly, chrysin may help alleviate skin inflammation by inhibiting the expression of pro-inflammatory enzymes such as iNOS and COX-2.
It is important to note that much of the research on chrysin's anti-inflammatory properties has been conducted in vitro or in animal models, and more human studies are warranted to confirm its efficacy. Nevertheless, emerging evidence suggests that chrysin presents itself as a promising road toward developing newer and more effective strategies for managing chronic inflammatory diseases.
Historically, plants containing chrysin have been used in traditional medicine across many cultures for their anti-inflammatory and analgesic properties. The use of these plants dates back centuries ago when they were used to treat wounds, burns, arthritis and various other ailments caused by inflammation.
Cancer, beware! Chrysin's anti-tumor properties are here to kick your butt!
Anti-Cancer Properties
The bioactive flavonoid chrysin has shown promising anti-cancer properties, according to research. Chrysin has been found to suppress the proliferation of cancer cells and induce cell death through various mechanisms. In addition, chrysin has been shown to inhibit cancer cell migration and invasion, which are crucial steps in metastasis.
Chrysin's anti-cancer effects have been attributed to its ability to modulate multiple signaling pathways in cancer cells. For example, chrysin can activate tumor-suppressor pathways while inhibiting oncogenic pathways. Moreover, chrysin has been reported to upregulate the expression of genes involved in apoptosis while downregulating the expression of genes involved in cell survival.
One unique feature of chrysin's anti-cancer activity is its ability to selectively target cancer cells without affecting normal cells. This makes it a potentially valuable agent for cancer therapy as it may avoid the side effects associated with conventional chemotherapy.
To reap the health benefits of chrysin, one suggestion is to incorporate foods rich in this flavonoid into one's diet. Foods such as passion fruit, honeycomb, and propolis are good sources of chrysin. Additionally, dietary supplements containing chrysin extract may be used after consulting with a healthcare professional.
Overall, despite promising findings from preclinical studies, more clinical trials are needed to determine the efficacy and safety of using chrysin as an anti-cancer agent.
Need to lift your mood? Forget Prozac, try chrysin - the natural way to put a smile on your face and a skip in your step.
Anti-Anxiety and Mood-Boosting Properties
Chrysin exhibits neuroprotective properties that help in reducing anxiety-related symptoms and boosting mood. This flavonoid has been found to activate GABA receptors in the brain, which plays a crucial role in managing anxiety levels. Chrysin's mood-enhancing potential may also be attributed to its ability to regulate cortisol secretion, a hormone that contributes to stress.
Moreover, research shows that chrysin may increase dopamine and serotonin levels in the brain, which are neurotransmitters responsible for regulating mood. In addition, this flavonoid may improve cognitive function by enhancing memory retention and retrieval capabilities.
Interestingly, studies have also shown that chrysin may possess anticancer properties by inhibiting cell growth and inducing apoptosis in cancer cells. However, more research is needed to fully understand the potential therapeutic benefits of this flavonoid for cancer treatment.
Pro Tip: While Chrysin seems like a promising natural remedy for anxiety and mood disorders, it is essential to consult with a healthcare professional before incorporating it into your daily routine.
A little bit of Chrysin can help give you a big boost down there, and I'm not talking about your morning coffee.
Testosterone-Boosting Properties
Chrysin, a flavonoid extracted from passionflower and honeybee products, has been rumored to have testosterone-boosting properties. But is there any truth behind the buzz? Here are five key points about chrysin's potential impact on testosterone levels:
Chrysin inhibits an enzyme called aromatase, which converts testosterone to estrogen.

Animal studies suggest that chrysin may increase testosterone levels by stimulating Leydig cells in the testes.

However, human studies have produced mixed results, with some showing no effect on testosterone levels and others suggesting a modest increase.

The bioavailability of chrysin in supplement form is low, so it may require high doses or alternative delivery methods (such as intravenous injection) to be effective.

Other natural compounds may have more robust effects on testosterone levels than chrysin alone.
It's worth noting that while chrysin may have some impact on testosterone levels, it is not a miracle cure or a replacement for other lifestyle factors that influence hormonal health, such as exercise and diet. Pro tip: Talk to your healthcare provider before starting any new supplement regimen.
Finding chrysin in nature is like finding a needle in a haystack, but with more anti-inflammatory benefits and less risk of a tetanus shot.
Sources of Chrysin
To learn about sources of chrysin with its potential health benefits, explore foods rich in chrysin and chrysin supplements. These sub-sections offer different routes to increase chrysin levels in your diet and thereby boost your health naturally.
Foods Rich in Chrysin
Chrysin can be found in a variety of natural sources, including certain foods. Here are some options to consider:
Celery

Parsley

Kale

Passionflower

Honey
It is important to note that while these foods contain chrysin, the levels may vary and may not provide enough for therapeutic uses. Additionally, other factors such as cooking methods can also impact the amount of chrysin present.
A balanced diet should still be followed with these foods included as a part of it. Adding them to your diet can provide additional benefits and contribute towards overall health.
Pro Tip: If you are looking for a more significant source of chrysin, consider taking supplements specifically formulated to address your needs.
Looking for a natural boost to your testosterone levels? Chrysin supplements have got you covered, minus the awkward conversations with your doctor.
Chrysin Supplements
Supplements with chrysin as the active ingredient are available in various forms such as capsules, powders and liquid extracts. It is important to note that chrysin has low bioavailability, meaning that it is less easily absorbed by the body. For this reason, supplements containing chrysin may also include other ingredients that help enhance its absorption.
Aside from enhancing athletic performance and reducing anxiety, chrysin supplementation has also been linked to a decrease in aromatase activity – an enzyme responsible for converting testosterone into estrogen. This benefit makes chrysin supplements useful for those wanting to prevent certain types of cancer or reduce symptoms associated with high levels of estrogen.
Pro Tip: Speak to a healthcare professional before starting any new supplement regimen especially if you have underlying health issues or are taking other medications.
Before you start chugging chrysin like a frat boy at a kegger, let's talk dosage and safety.
Dosage and Safety Considerations of Chrysin
To ensure safe consumption of chrysin, this section with "Dosage and Safety Considerations of Chrysin" with "Dosage Recommendations, Possible Side Effects, and Precautions" as solution, provides detailed insights. It is important to understand the correct dosage and potential side effects and precautions before incorporating chrysin into your daily routine.
Dosage Recommendations
The appropriate Chrysin dose depends on various factors such as age, health and medical history. It is also important to note that Chrysin supplements are not regulated by the FDA and may contain different concentrations of the compound. Therefore, it is advisable to consult with a healthcare provider before taking any dosage recommendation.
When taking Chrysin, the suggested dose ranges from 25mg to 1000mg per day, however, the optimal daily amount is not yet established due to limited clinical trials. For example, two studies conducted on humans administering doses of 500mg/day or less found no adverse effects. To ensure safety when using Chrysin, always follow dosing guidelines from your doctor or supplement manufacturer.
It is also worth noting that Chrysin supplements may cause side effects such as headache and gastrointestinal discomfort. Long-term usage of high doses may also affect testosterone production leading to hormonal imbalances in men.
A man in his late thirties started taking a high dose of Chrysin supplement (over 1000mg) without consultation from his doctor or manufacturer dosing instructions. After several days he experienced digestive issues and low testosterone levels which made him feel tired and irritable at work. His condition improved after reducing his dosage to below 500 mg/day under medical supervision.
Don't worry, the only side effect of chrysin is feeling more manly than Ron Swanson.
Possible Side Effects and Precautions
Chrysin is generally considered a safe supplement, but it is important to be aware of its potential side effects and take necessary precautions.
Chrysin may cause nausea, dizziness or other gastrointestinal distress in some people.

It can also interact with certain medications, including blood thinners and benzodiazepines.

Long-term use of chrysin may have negative effects on testosterone levels in men.
Additionally, individuals who are pregnant or nursing should avoid using chrysin supplements. As always, it is advisable to consult with a healthcare professional before taking any new supplements.
To ensure the best experience when taking chrysin, be sure to follow recommended dosage guidelines and never exceed them. Be aware of how this supplement may interact with other medications you are currently taking as well.
Some suggestions for safely integrating chrysin into your routine include starting with a low dose and gradually increasing over time as needed. It is also recommended to space out doses throughout the day rather than taking one large dose at once. By being mindful of these factors, you can minimize potential risk while experiencing the potential benefits of chrysin supplementation.
Chrysin may not have you feeling like a superhero, but it's definitely worth considering as a natural ally in your health journey.
Conclusion - Chrysin as a Natural Flavonoid for Health Benefits
Chrysin, a natural flavonoid, exhibits potential health benefits due to its anti-inflammatory and antioxidant properties. Its ability to inhibit cancer cell growth makes it a promising candidate for future therapeutic strategies. Combining chrysin with other natural compounds can offer synergistic effects for health improvement. Consider incorporating chrysin into your daily routine to potentially enhance your overall well-being.
Frequently Asked Questions
Q: What is chrysin?
A: Chrysin is a naturally occurring flavonoid found in various plant sources such as passion flower, honey, propolis, and many fruits and vegetables.
Q: What are the potential health benefits of chrysin?
A: Chrysin has been studied for its potential anti-inflammatory, antioxidant, and anti-cancer properties. It may also help with anxiety, sleep disorders, and symptoms of menopause.
Q: How does chrysin work in the body?
A: Chrysin works by inhibiting certain enzymes in the body that promote inflammation and cancer cell growth. It also acts as an antioxidant, protecting the body from oxidative stress.
Q: Is chrysin safe for consumption?
A: Chrysin is generally considered safe when consumed in normal food amounts. However, high doses may cause side effects such as nausea, diarrhea, and headache. It is important to consult with a healthcare provider before taking chrysin supplements.
Q: How can one incorporate chrysin into their diet?
A: Chrysin can be found in foods such as honey, passionflower tea, and certain fruits and vegetables. Supplements are also available in capsule or tablet form.
Q: Are there any interactions between chrysin and medication?
A: Chrysin may interact with certain medications that are metabolized by liver enzymes. It is important to talk to a healthcare provider before taking chrysin supplements if one is taking any medications.