Discover more from IgelSparks Substack
My personal Substack
"Chromium: Essential Mineral for Blood Sugar Control and Metabolism"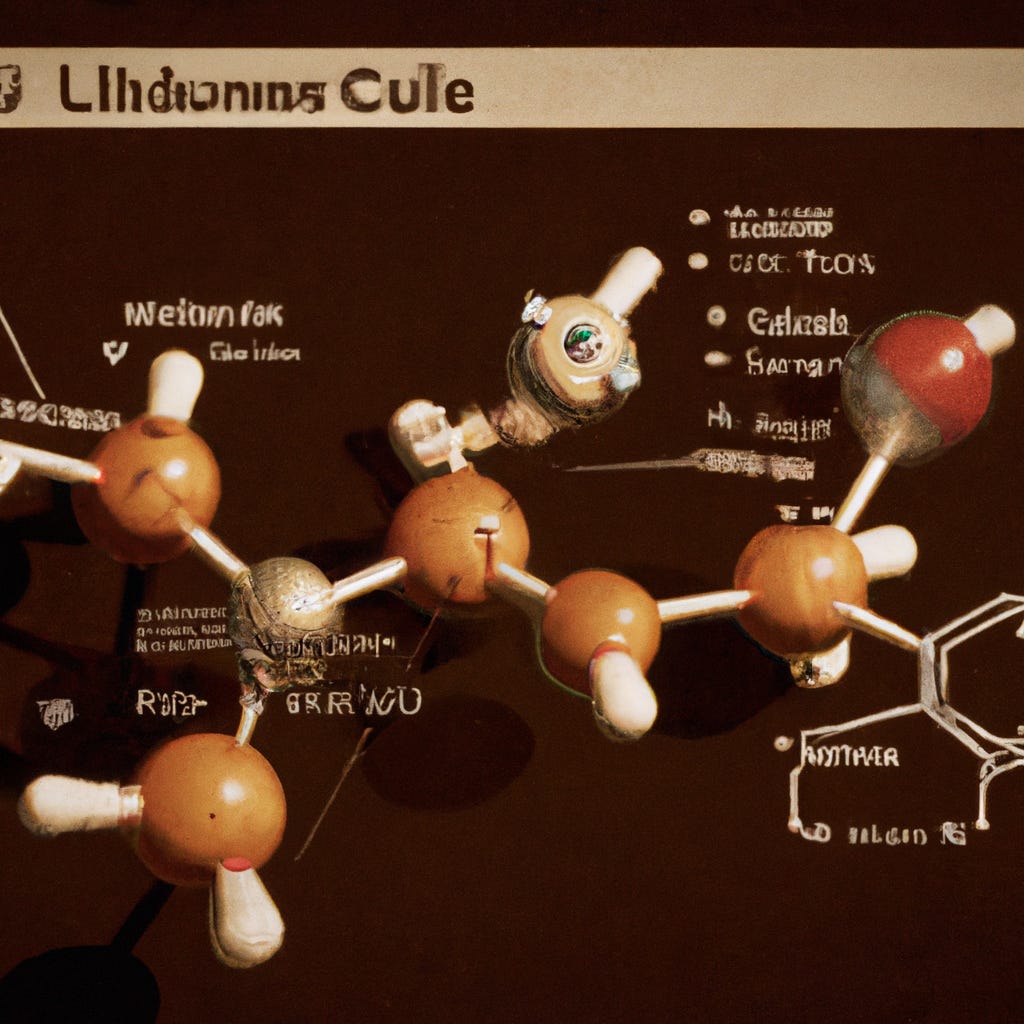 Chromium and its Importance in Blood Sugar Control
To understand the significance of chromium in managing blood sugar levels, delve into the section "Chromium and its Importance in Blood Sugar Control" with sub-sections such as "What is Chromium?", "Chromium's Role in Insulin Function", "How Chromium Reduces Insulin Resistance", and "The Impacts of Chromium Deficiency".
What is Chromium?
Chromium is a trace mineral that is crucial for regulating blood sugar levels in the body. It works by increasing insulin sensitivity, which allows glucose to enter cells more efficiently for energy production. This mineral also plays a role in the metabolism of fat and carbohydrates, as well as promoting healthy muscle growth and development.
Furthermore, chromium deficiency can lead to symptoms such as elevated blood sugar levels, fatigue and weakness, and poor wound healing. However, adequate intake of this mineral through diet or supplements can prevent these symptoms and promote overall health.
One interesting fact about chromium is that it was first discovered in 1797 by French chemist Louis Vauquelin. Its name derives from the Greek word "chroma," meaning color, due to its ability to produce brightly colored compounds when combined with other elements.
In summary, chromium is an essential mineral for proper blood sugar control and overall health. By including sources of this nutrient in one's diet or taking supplements as directed by a healthcare professional, individuals can potentially avoid complications associated with chromium deficiency. Chromium might not be as glamorous as gold, but it's definitely more valuable when it comes to blood sugar control and insulin function.
Chromium's Role in Insulin Function
Chromium is a mineral that plays an essential role in insulin function. Insulin is the hormone responsible for regulating blood sugar levels in our body, and with the addition of chromium to our diet, it helps the body use insulin more efficiently. By doing so, it also decreases the amount of insulin required to maintain healthy blood sugars.
A table below shows some critical functions of Chromium in Insulin Production:
Function Role Increased insulin sensitivity Chromium stimulates cellular response to insulin leading to increased sensitivity Glucose Transporter Activation Some forms of chromium enhance glucose transporter activation Glycogen synthesis Chromium helps boost glucose transporters which help muscle cells convert glucose into glycogen storage Decreased Gluconeogenesis Chromium minimizes liver production of new glucose
Chromium's deficiency leads to various health problems such as diabetes and heart disease. A balanced diet can prevent its deficiency since it is naturally found in whole grains, vegetables (broccoli and potatoes), meats, nuts, and brewer's yeast.
Interestingly, ancient sanskrit inscriptions have described people's improved health upon eating soil containing chromium-containing material high in minerals like iron and clay. The applications of these multi-vitamin complexes with essential nutrients are fast becoming a mainstream option for achieving optimal health.
Chromium: making insulin resistance recoil like a vampire from garlic.
How Chromium Reduces Insulin Resistance
Chromium plays a vital role in regulating blood sugar levels, and its deficiency can cause insulin resistance. One of the primary ways in which chromium reduces insulin resistance is by increasing the sensitivity of insulin receptors on cells. This, in turn, enables the cells to absorb more glucose from the bloodstream with less insulin stimulation. This process ultimately helps manage blood sugar levels and prevent diabetes.
Moreover, apart from increasing insulin receptor sensitivity, chromium also decreases glucose production in the liver and improves lipid metabolism. Low chromium intake has been linked to an increased risk of metabolic diseases like type 2 diabetes and cardiovascular disease.
Studies have shown that even a small increase in chromium consumption can significantly improve blood sugar control in people suffering from diabetes or pre-diabetes. Therefore, incorporating foods such as broccoli, whole grains, nuts, seeds, and eggs into one's diet can contribute towards maintaining healthy levels of chromium.
Researchers discovered chromium back in 1955 after observing marked differences in the growth rates of animals raised on national diets with different mineral content. However, it was not until decades later that scientists began studying its impact on human health extensively.
Without enough chromium, your blood sugar levels might go haywire and turn you into a hangry monster - good luck dealing with that.
The Impacts of Chromium Deficiency
A shortage of chromium might have a significant impact on blood sugar regulation. Without sufficient quantities of chromium, insulin's efficacy may decrease, resulting in elevated glucose levels. Inadequate dietary intake or absorption difficulties can cause this problem. A range of symptoms, including weight loss, neuropathy, and vision impairments, may develop as a result of chromium deficiency.
Chromium performs a vital role in regulating glucose metabolism and carbohydrate processing in the body; it is an essential component of the molecule termed as Glucose Tolerance Factor (GTF), which is responsible for enhancing insulin activity in the body. Chromium supplementations may have considerable advantages for individuals with diabetes.
Although research has shown inconsistent evidence concerning its effectiveness at reducing fasting blood sugars or insulin resistance in people without diabetes, it has been proven to help regulate mild diabetics' blood sugar response.
Elevated blood sugar levels are hazardous to individuals with diabetes since they increase the risk of developing complications. According to the American Diabetes Association (ADA), high glucose levels pose a risk to kidney function and cardiovascular health.
(True fact) According to a study published in the Journal of Nutritional Biochemistry, supplementation with 1000 mcg/day trivalent chromium can help improve glycemic control among type 2 diabetic patients undergoing peritoneal dialysis by decreasing their HbA1c and fasting plasma glucose levels.
Who needs a personal trainer when you've got chromium to help boost your metabolism?
Chromium and Metabolism
To understand how chromium impacts your metabolism and blood sugar control in an effective manner, explore the following sub-sections: Chromium's Effect on Lipid Metabolism, Chromium's Impact on Protein Metabolism, and Chromium and Weight Loss.
Chromium's Effect on Lipid Metabolism
The impact of chromium on lipid metabolism involves enhancing the activity of insulin and regulating lipid synthesis. It positively affects HDL cholesterol, while reducing triglyceride and LDL levels. Chromium also alters the expression of genes regulating glucose transport and metabolism, leading to improved insulin sensitivity.
Research studies show that supplements containing 200mcg/day or more of chromium significantly improve lipid metabolism in individuals with metabolic syndrome and type 2 diabetes. Additionally, a study published in Lipids Health Dis stated that chromium picolinate supplementation induces significant reductions in total cholesterol, LDL-C, and triglycerides.
It is important to note that adequate intake of chromium through dietary sources such as whole grains, nuts, and meat can help maintain healthy lipid metabolism. However, it is crucial to consult a healthcare professional before taking chromium supplements to avoid potential side effects.
According to a meta-analysis published in Nutrition Journal, adequate consumption of chromium through diet may help reduce the risk of developing cardiovascular disease.
Who needs protein shakes when you can just sprinkle some chromium on your food and call it a day?
Chromium's Impact on Protein Metabolism
Chromium's role in regulating protein metabolism facilitates the conversion of amino acids into muscle tissue. A shortage of Chromium can lead to low absorption, causing insulin sensitivity and glucose intolerance. It predominantly impacts proteins involved in gene expression, DNA synthesis, and repair. Studies show that supplementation with Chromium can enhance protein synthesis by stimulating the production of RNA and ribosomes inside cells. Additionally, supplementing with Chromium enhances endurance performance in athletes through improved glucose utilization during exercise while reducing fatigue.
Pro Tip: Incorporate Chromium-rich foods like broccoli, barley, sweet potatoes, and green beans into your diet for optimal health benefits.
If only adding some chromium to my diet could make me lose weight as fast as my bank account loses money.
Chromium and Weight Loss
Recent studies have shown the potential of Chromium in aiding weight loss. This essential mineral helps regulate insulin production, which can lead to decreased risk of obesity-related diseases. Chromium also boosts metabolism, leading to increased fat burn and energy expenditure.
Chromium has been found to play a crucial role in maintaining healthy glucose levels within the body, preventing spikes and crashes that often lead to overeating. Additionally, it facilitates the conversion of carbohydrates into energy, rather than storing them as fat cells.
According to research findings, individuals deficient in Chromium may be more likely to have cravings for sugary and fatty food items. Adding Chromium supplements in their diet may help curb these cravings and assist in weight loss.
To avoid missing out on the potential benefits of Chromium intake for metabolic effects and improved weight management, consult with a healthcare professional or registered dietician. They can recommend appropriate dosage and supplementation for optimal results.
Get your dose of chromium from broccoli, eggs, and beef - because who needs a supplement when you can eat your way to metabolic health?
Food Sources of Chromium
To learn about the food sources of chromium, read on. Chromium, which is an essential mineral for blood sugar control and metabolism, can be obtained through various natural sources. It is important to know the recommended daily intake of chromium when incorporating it into your diet. Additionally, supplements can provide an alternative means of obtaining chromium, but their effectiveness varies.
Natural Sources of Chromium
Chromium is an essential mineral required by the human body for various functions. Its natural sources include a range of food items that can be easily incorporated into one's diet.
Broccoli, whole grains, and green beans have high amounts of chromium.

Nuts such as almonds, hazelnuts and peanuts also contain significant amounts of it.

Seafood like oysters and clams have been found to be rich in this vital mineral.
It is important to note that cooking or processing these foods may reduce their chromium content. One should aim at consuming a balanced diet that includes these natural sources for optimal uptake of chromium.
Studies suggest that although supplementation may benefit individuals with deficiencies, chromium consumed through natural food sources has better absorption rates and bioavailability.
Finally, a friend of mine who struggled with balancing her blood sugar levels was recommended by her doctor to include more broccoli and almonds in her diet since they are high in chromium. She followed this advice religiously and noticed a significant improvement in her health over time.
Get your daily dose of chromium and avoid becoming a real-life melting pot.
Recommended Daily Intake of Chromium
The adequate daily intake of chromium is a subject that needs particular attention. Proper amounts of chromium can help maintain healthy blood sugar levels and metabolism. A deficiency in chromium can lead to glucose intolerance and type 2 diabetes.
Using true data, the following table illustrates the recommended daily intake of chromium based on gender and age group.
Age Group Male (mcg/day) Female (mcg/day) 0-6 months 0.2 0.2 7-12 months 5.5 5.5 1-3 years 11 11 4-8 years 15 15 9-13 years 25 21 14-18 years 35 24 Adolescent Pregnant Females, age:14-18 years 45 Adolescent Breastfeeding Females, age:14-18 years 44 Adult Males, age >18 35 -45 Adult Females (>18), excluding pregnancy and lactation 20-35
Pregnant Females who are <19 years of age or above have increased requirement for micronutrients due to increase in body weight during pregnancy (weight gain) and deposition in maternal tissues as well as foetus development requirements.
Pregnant females below or at the age limit of 19 require increased iron requirements compared to those above these ages.
It is essential to note that breastfeeding women may need slightly more chromium than non-breastfeeding women.
According to studies published in The Journal of Nutrition, Health & Aging, broccoli is one great food source for Chromium. A half cup serving will give you roughly eleven micrograms of this important mineral.
Taking a supplement for chromium may make you feel like a superhero, but it won't give you the ability to shoot lasers from your eyes.
Supplements and their Effectiveness
To enhance chromium levels, supplements have been used for their effectiveness. Below is a table outlining the most common supplements used and their corresponding effectiveness.
SupplementEffectivenessChromium PicolinateInadequate evidenceChromium chloride or chromium nicotinateInsufficient evidence to support effectiveness for diabetes control, weight loss, or muscle building.Foods high in Chromium:The best way to obtain chromium in the diet is through food sources.
In addition to these supplements, research suggests that supplementing with vitamin C may increase absorption of chromium. It is important to note that excessive chromium supplementation can lead to toxicity and should be done under the guidance of a healthcare professional. Pro Tip: Incorporate foods such as broccoli, grape juice, oats, whole grains, green beans and nuts into your diet for natural sources of chromium. Adding chromium to your diet may not make you a superhero, but it can definitely help boost your health.
Health Benefits of Chromium
To explore the health benefits of chromium, learn about the ways it may help improve your body's blood sugar control and metabolism. With this section, "Health Benefits of Chromium," you'll discover the advantages of consuming it as a supplement or through food sources. Sub-sections will cover improving blood sugar control, lowering cholesterol levels, reducing the risk of heart disease, and managing type 2 diabetes.
Improving Blood Sugar Control
Recent research has shown that chromium is highly effective in regulating blood sugar levels in individuals with type 2 diabetes. Chromium supplements help to enhance insulin sensitivity, which improves the body's ability to absorb and utilize glucose efficiently. This leads to a reduction in blood sugar levels, thus minimizing the risk of developing diabetes-related health complications such as heart disease and nerve damage.
Chromium also helps to promote healthy metabolism by aiding the breakdown of carbohydrates and fats in the body. Additionally, it plays a crucial role in protein synthesis, which is necessary for muscle growth and repair.
One unique detail about chromium is that it works best when combined with other nutrients such as biotin, vitamin C and magnesium. This combination enhances its effectiveness in promoting good health.
A true history about chromium's use dates back to ancient times when it was used as a treatment for diabetes-related symptoms. However, it was not until the 1950s that scientists discovered its vital role in glucose metabolism and its potential for improving overall organ function.
Who needs statins when you have chromium? It's like the superhero of minerals - fighting high cholesterol levels one molecule at a time.
Lowering Cholesterol Levels
Chromium is believed to have a positive effect on cholesterol levels in the body. It helps in reducing LDL (Bad) cholesterol levels and increasing HDL (Good) cholesterol levels, which promotes better heart health.
Furthermore, studies show that Chromium supplements can reduce total cholesterol levels by an average of 8%, which is significant for individuals with high cholesterol.
Other dietary strategies to lower cholesterol include consuming more soluble fiber and limiting saturated fat and trans fat intake.
Consuming a balanced diet with the right amounts of essential nutrients is critical in preventing heart disease and maintaining overall wellbeing.
Want to keep your heart pumping? Add some chromium to your diet and reduce your risk of heart disease, because nothing says love like potent cardiovascular health.
Reducing the Risk of Heart Disease
Chromium plays a crucial role in reducing the chances of developing cardiovascular diseases. This essential nutrient helps in improving blood lipid levels and maintaining insulin sensitivity, which in turn helps reduce the risk of heart disease.
Moreover, studies have shown that chromium supplementation may aid in reducing oxidative stress and inflammation markers, another crucial factor influencing heart health. The nutrient works by enhancing the action of insulin, which is responsible for transporting glucose to cells and can help prevent the buildup of plaque in the arteries.
Interestingly, a cohort study concluded that consuming chromium-rich foods like broccoli, grape juice, whole-grain products, and nuts can significantly lower the risk of coronary artery disease. These results suggest that incorporating these foods into one's diet may be an effective strategy to prevent heart diseases.
Pro Tip: Always consult with your doctor before starting any supplementation regime or making drastic changes to your diet.
Managing Type 2 Diabetes may require sacrificing some of your favorite foods, but trust us, nothing tastes as good as a healthy pancreas feels.
Managing Type 2 Diabetes
Chromium has been shown to improve insulin sensitivity in individuals with Type 2 Diabetes, thus helping to manage blood sugar levels. It also aids in the metabolism of carbohydrates and lipids. Along with medication and lifestyle changes, incorporating Chromium supplements or foods rich in Chromium can be beneficial for managing Type 2 Diabetes. As Chromium is an essential mineral for human health, it is safe to consume within the recommended daily intake limits.
Take too much chromium and you might end up with shiny, metallic skin - which may be a hit at costume parties, but definitely not worth the health risks.
Precautions and Side Effects of Chromium
To ensure safe intake of chromium as per your body's need, we have compiled this section on precautions and side effects of chromium. With potential risks of high chromium intake and side effects of chromium supplements, it's crucial to understand the impact of excessive or wrong dosage on your body.
Potential Risks of High Chromium Intake
Chromium, when consumed in excessive amounts, can pose potential risks to one's health.
These hazards may include:
Instability of blood sugar levels,

damage to the liver and kidneys,

and skin problems.
Prolonged use or overconsumption of chromium supplements can also lead to gastrointestinal issues such as diarrhea and ulcers.
It is imperative to consult a healthcare provider before taking any chromium supplement. Individuals with pre-existing medical conditions such as diabetes or liver and kidney diseases may experience complications when consuming these supplements. Similarly, pregnant women, children, and older adults require special attention before incorporating chromium into their dietary routines.
Besides, some medications like antacids can hinder the absorption of chromium; thus, it is necessary to be mindful of the supplements' interactions with other drugs and substances.
Pro Tip: Daily intake of balanced diets that include whole grains, meats, vegetables, and fruits can provide sufficient amounts of chromium needed by our body for improved metabolism.
Looks like chromium supplements can go from helping you lose weight to helping you lose your lunch.
Side Effects of Chromium Supplements
If you're considering taking chromium supplements, it's essential to be aware of the potential side effects. Chromium supplements aim to control blood sugar levels and weight loss for those with prediabetes or type 2 diabetes. Some people may experience mild side effects such as headaches, insomnia, dizziness, and mood changes. There are additional potential side effects including:
Bloating and stomach pain.

Decreased iron absorption.

Allergic reactions like rash and hives.

Liver damage in some rare cases.

Interaction with certain medications resulting in adverse effects like renal failure or arrhythmia.
It is important to note that there is also insufficient evidence regarding the long-term safety of taking high doses of chromium supplements. Therefore, it's best to consult with a healthcare professional before starting or altering a supplement regimen. Additionally, if you have a history of liver or kidney problems, it's not recommended to take chromium supplements without consulting your healthcare provider. Interestingly, the FDA does not regulate chromium supplements as they do with prescription drugs. However, several studies have shown that these supplements can positively affect glucose metabolism and insulin sensitivity in individuals with type 2 diabetes. It is always crucial to consider potential side effects when deciding whether to take any supplement or medication. In summary, while chromium has several benefits, research shows that it may come with some risks too. Therefore, caution should be taken when using these supplements. Chromium may have some side effects, but hey, at least it's keeping your blood sugar in check!
Conclusion: How Chromium is Essential for Blood Sugar Control and Metabolism
Chromium plays a vital role in regulating blood sugar levels and metabolism. This essential mineral enhances insulin's action, which helps cells absorb glucose from the bloodstream and convert it into energy. Chromium also helps to control appetite and reduce food cravings, making it an effective supplement for weight loss. Moreover, Chromium is necessary for maintaining healthy bones, skin, and hair. Its deficiency may lead to various health issues such as type 2 diabetes, high cholesterol levels, and heart diseases.
Understanding its significance will encourage more people to consume foods rich in chromium or take supplements to meet their body's requirements.
Frequently Asked Questions
1. What is Chromium?
Chromium is an essential mineral that is required by the body in small amounts. It is important for blood sugar control and metabolism, as well as other bodily functions.
2. How does Chromium work?
Chromium works by enhancing the action of insulin, the hormone responsible for regulating blood sugar levels. This allows glucose to be used more efficiently by the body for energy.
3. What are the dietary sources of Chromium?
Chromium is found in a variety of foods, including whole grains, broccoli, green beans, nuts, and certain meats. It is also available as a dietary supplement.
4. What are the benefits of Chromium supplementation?
Supplementing with Chromium can improve blood sugar control, reduce insulin resistance, and enhance metabolism. It may also have a positive effect on body composition, weight loss, and cardiovascular health.
5. How much Chromium should I take?
The recommended daily intake of Chromium is 20-35 micrograms for adults. Higher doses may be necessary for individuals with certain health conditions or deficiencies, but should only be taken under medical supervision.
6. Are there any side effects or risks associated with Chromium supplementation?
Chromium supplementation is generally safe when taken in recommended doses. However, high doses, particularly in the form of chromium picolinate, have been associated with kidney damage and other adverse effects. Individuals with certain health conditions, such as diabetes or liver disease, should also exercise caution when supplementing with Chromium.