Discover more from IgelSparks Substack
My personal Substack
"Chlorella: The Green Superfood with Detoxifying and Nutritional Properties"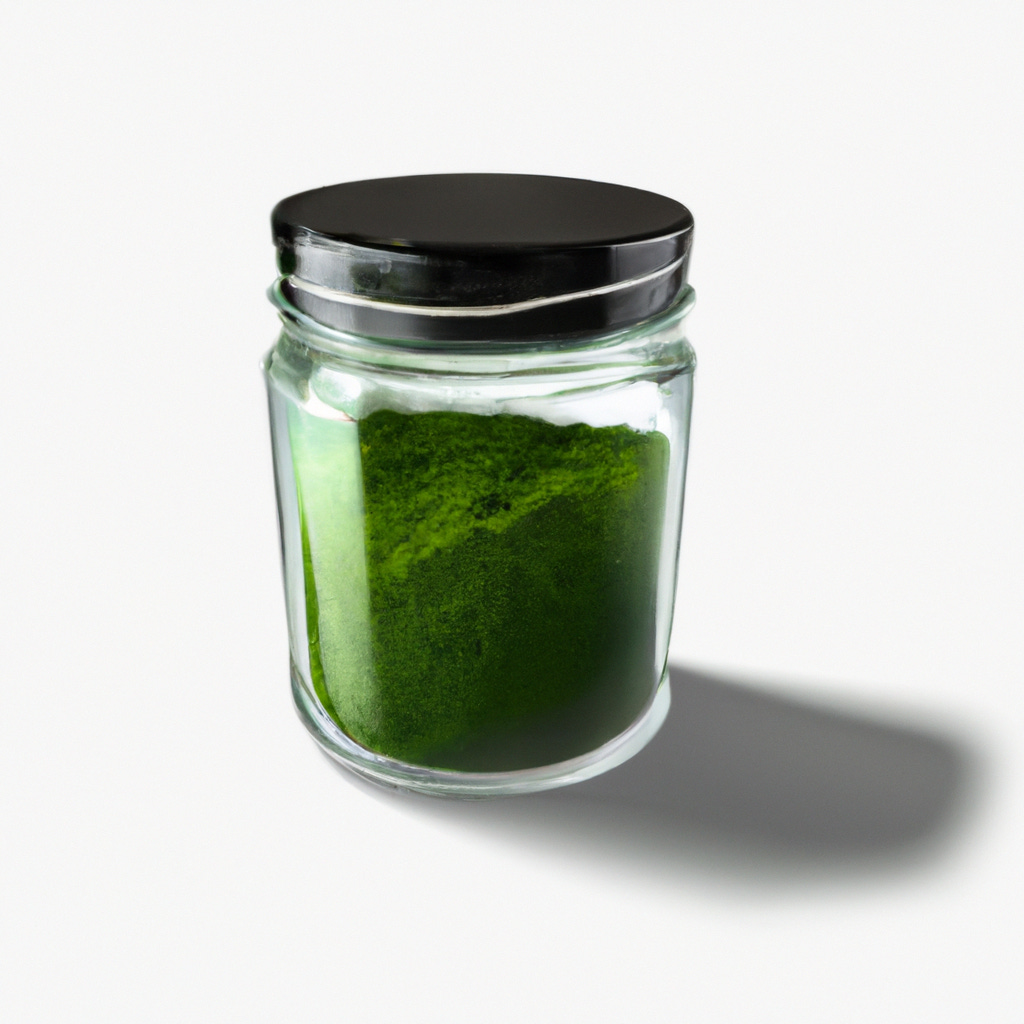 What is Chlorella?
Chlorella is a nutrient-dense freshwater algae with incredible detoxifying and nutritional properties. Its green color comes from chlorophyll, which makes it a potent antioxidant with anti-inflammatory effects. Chlorella is a complete protein that contains all essential amino acids and is rich in essential fatty acids, vitamins and minerals. Its unique cell wall allows it to bind to heavy metals, pesticides and other toxins in the body for elimination. Chlorella can boost the immune system, improve digestion, promote healthy skin and support cardiovascular health.
Pro Tip: Choose a high-quality chlorella supplement that has been tested for purity and potency. Why have a regular salad when you can sprinkle some chlorella on top and feel like a superhero?
Nutritional properties of Chlorella
To explore the nutritional properties of Chlorella, we will delve into the benefits of its consumption. High in protein and rich in vitamins and minerals, this section will highlight the advantages of incorporating this green superfood into your diet.
High in protein
With its abundant nutritional properties, Chlorella is an excellent source of protein, assisting in muscle growth and repair. Its high protein content makes it a crucial element to add to a healthy diet.
Chlorella contains an impressive 60% protein by weight.

It also contains all nine essential amino acids which our bodies can't produce on their own.

The protein found in Chlorella is easily digestible, allowing for optimal absorption by the body.

The unique cell wall structure of Chlorella means that the protein present is highly bioavailable.

As a plant-based protein source, it is suitable for vegetarians and vegans looking to meet their daily protein requirements.

Additionally, Chlorella's low-calorie content and high nutrient density make it an ideal supplement for those looking to lose weight while still meeting their protein needs.
What's more, Chlorella's high levels of chlorophyll further enhance its nutritional benefits by promoting detoxification and boosting immune function. Incorporating this superfood into your daily diet can help ensure you maintain optimal health and nutrition.
If you're struggling to include Chlorella in your diet or find yourself unable to tolerate its flavor, one recommendation would be adding it to smoothies or juices to mask any taste issues. Alternatively, taking it as a capsule or tablet eliminates the need for any potential unpleasant taste while providing all the same benefits.
Chlorella's got more vitamins and minerals than a multivitamin on steroids.
Rich in vitamins and minerals
Chlorella, a type of freshwater algae, boasts a formidable nutrient profile that supports overall health and wellness. Its abundance in vitamins and minerals is noteworthy.
Vitamins: Chlorella is rich in vitamins C, E, and K, vital nutrients known to strengthen the immune system, support healthy vision and skin, and help with blood clotting.

Minerals: The algae is also mineral-rich, containing significant amounts of potassium, calcium, iron, and magnesium that support healthy cell function and blood pressure regulation.

Amino acids: Chlorella is a complete protein source that contains all essential amino acids required for optimal bodily function.

Beta-carotene: This powerful carotenoid found in chlorella converts to vitamin A in the body--another potent antioxidant that supports immune system health.

Chlorophyll: An excellent natural cleanser and detoxifier for the body, chlorella comprises high levels of chlorophyll--a natural pigment responsible for its vivid green color.
Aside from its vitamin and mineral content, chlorella's nutritional properties also include unique antioxidants such as phycocyanin--which can reduce inflammation in the body.
A long-standing Japanese tradition gave birth to the derivation of useable nutritional supplements based on chlorella. Known as "the jewel of Japan," this nutraceutical has been used by many people globally to improve their well-being.
Chlorella may clean out your insides, but it won't clean out your bank account - it's surprisingly affordable!
Detoxifying properties of Chlorella
To detoxify your body, turn to chlorella in your diet. Chlorella has the unique ability to bind to heavy metals and toxins in your body, which can then be eliminated. It also supports the liver's detoxification processes. Learn more about how chlorella can help you achieve optimal health and wellness.
Binds to heavy metals and toxins
Chlorella has the exceptional ability to bind with heavy metals and harmful toxins. This superfood captures harmful environmental pollutants present in our body and removes them through excretion or sweat, which supports the detoxification process of the body.
Chlorella's antioxidant properties also transform free radicals into harmless molecules, protecting cells from oxidative harm. Its polysaccharide component effectively stimulates macrophages, white blood cells which engulf and remove dead or damaged cells and other harmful substances.
Incorporating chlorella into one's diet can promote better health by facilitating metal and toxin removal from the body, particularly heavy metals such as lead, mercury and cadmium.
A study conducted on 40 participants from Hiroshima University found that chlorella supplementation reduced levels of dioxins that accumulated in breast milk.
Chlorella: because sometimes your liver needs a little superhero support.
Supports liver function
Chlorella is widely recognized for its support for liver health. It contains compounds such as chlorophyll and beta-carotene, which have detoxifying properties and protect the liver from oxidative stress caused by free radicals. Studies suggest that chlorella supplementation can reduce liver enzyme activity, indicating improved liver function.
Furthermore, chlorella's high protein content helps in the production of glutathione, a potent antioxidant that plays a crucial role in liver detoxification. Chlorella also contains vitamins B and C, essential in promoting healthy liver function.
Beyond that, chlorella has been shown to have anti-inflammatory effects and improve lipid metabolism, making it a promising supplement for individuals with fatty liver disease.
In a true story, a man suffered from severe hepatic steatosis after prolonged alcohol abuse. After starting regular Chlorella supplementation for three months alongside his treatment regime, his liver enzymes gradually improved, leading to complete recovery within six months.
Get your daily dose of green goodness with these creative chlorella consumption tips that won't leave you feeling like a cow grazing in a field.
How to consume Chlorella
To consume Chlorella with Supplement form and Powder form as solution, we recommend exploring the benefits of each and incorporating one of them into your diet. Supplement form offers convenience and precise dosages, while Powder form allows versatility in how you consume it. Let's dive into the unique advantages of supplement and powder forms of Chlorella.
Supplement form
To enhance your Chlorella intake, let's explore the various forms it is available in. Below is a table showcasing the nutritional value and consumption instructions for each form:
Form Nutrients Consumption Instructions Capsules/Tablets Protein, Vitamin B12, Vitamin C, Iron Take 3-4 tablets/capsules daily with water before or after a meal. Powder Fiber, Magnesium, Potassium, Calcium Add to smoothies/juices or sprinkle on top of food. Start with small amounts and gradually increase intake over time. Liquid extract/drops Beta-Carotene, Zinc, Chlorophyll Add to water/juice in recommended dosage. Avoid consuming with hot liquids as it may reduce nutrient value.
It's important to note that Chlorella is a powerful supplement and excessive consumption may cause adverse effects. To avoid this, always follow recommended dosage and start with smaller amounts if you're new to the supplement. Incorporating Chlorella into your diet can have numerous benefits such as improving digestion, boosting immunity and detoxifying the body. Experiment with different forms to find what works best for you and enjoy the benefits of this superfood! Nothing screams health freak more than having green powder stains on your shirt after consuming chlorella in powder form.
Powder form
Chlorella in its powdered form can be a convenient way to incorporate it into your diet. Here are five tips for consuming Chlorella powder effectively:
Mix it with water or other beverages

Blend it into smoothies or juices

Sprinkle it on top of salads or soups

Add it to homemade sauces or dips

Use it as a seasoning for cooked vegetables or meats
It's recommended to start with small amounts and gradually increase the dosage to avoid digestion issues. Furthermore, consuming Chlorella on an empty stomach is known to provide better absorption.
Research has shown that consuming Chlorella along with high-copper foods can decrease the risk of copper-induced oxidative stress in animals.
(Source: https://www.ncbi.nlm.nih.gov/pubmed/16220087)
Chlorella: the only thing that can make kale seem like a safe, mild option.
Potential side effects of Chlorella use
Chlorella is a green superfood that boasts many nutritional and detoxifying benefits. However, like any dietary supplement or medication, it's important to be aware of any potential side effects. Here are some things to keep in mind:
Some people may experience gastrointestinal discomfort such as bloating, gas, or diarrhea when first using Chlorella.

Chlorella has blood-thinning properties, so people taking medications that thin the blood should talk to their doctor before using it.

People with autoimmune diseases or allergies should use caution when introducing Chlorella into their diet, as it can stimulate the immune system.

While rare, some people have reported allergic reactions to Chlorella. Symptoms can include rashes, hives, and difficulty breathing.

There is limited research on how Chlorella may affect certain populations like pregnant or nursing women, so it's best to err on the side of caution.
It's also worth noting that not all Chlorella supplements are created equal – purity and quality can vary widely between brands. As always, it's important to do your research and choose a reputable source.
When considering incorporating Chlorella into your diet, consult with a healthcare professional and monitor how your body responds.
In terms of history, Chlorella was first discovered in the late 1800s by Dutch microbiologist Martinus Beijerinck. It wasn't until the mid-20th century that researchers began exploring its potential health benefits. Today, it continues to grow in popularity as a food supplement.
Who knew that adding a little bit of green could make such a big impact on your health? Chlorella: the superhero of superfoods.
Conclusion
The Remarkable Benefits of Chlorella
Chlorella is a powerful superfood that provides a vast range of nutritional and detoxifying benefits. It is an excellent source of protein, vitamins, minerals, and chlorophyll that nourish the body while also facilitating the elimination of toxins. Its cell wall has unique properties that support digestive health and improve immunity by preventing harmful substances from entering the bloodstream.
Furthermore, chlorella helps in reducing inflammation, improving heart health and blood sugar levels, decreasing cholesterol levels and promoting weight loss. Regular consumption of chlorella can enhance overall health and well-being significantly.
Do not miss the opportunity to include this green superfood in your daily diet for optimal health benefits. Try adding it to smoothies or salads or as a dietary supplement for maximum nutrition absorption. Incorporate chlorella into your lifestyle today for a healthier tomorrow.
Frequently Asked Questions
Q: What is chlorella?
A: Chlorella is a type of freshwater green algae that is packed with nutrients, including amino acids, vitamins, and minerals.
Q: How does chlorella benefit the body?
A: Chlorella is known for its detoxifying properties, helping the body to eliminate heavy metals and other toxins. It also supports the immune system, helps to lower cholesterol, and may improve digestion and promote weight loss.
Q: How do you consume chlorella?
A: Chlorella is commonly available in tablet or powder form, and can be added to smoothies, juices, or other foods. It is recommended to start with a small amount and gradually increase the dosage, as some people may experience digestive upset with larger amounts.
Q: Is chlorella safe to consume?
A: Chlorella is generally considered safe for most people to consume. However, individuals who are allergic to seafood or iodine should avoid chlorella, as it is high in these nutrients. It is also important to choose a reputable brand to ensure purity and quality.
Q: Can chlorella help with skin health?
A: Chlorella contains antioxidants and other nutrients that may help to improve skin health, including reducing inflammation and promoting collagen production.
Q: Is chlorella suitable for vegetarians and vegans?
A: Yes, chlorella is a plant-based source of nutrients and is suitable for both vegetarians and vegans.