Discover more from IgelSparks Substack
My personal Substack
"Chitosan: The Fat-Binding Fiber for Weight Management"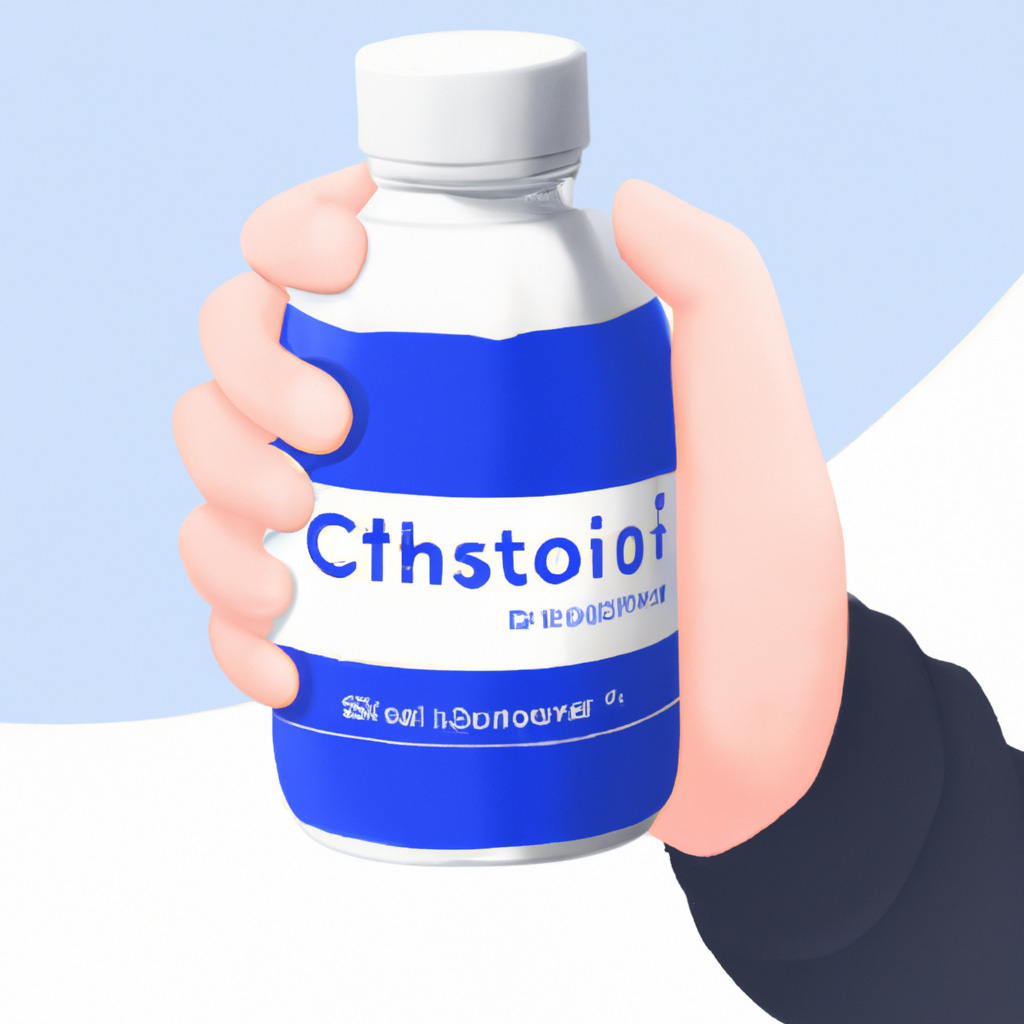 What is Chitosan?
To learn about chitosan, a fat-binding fiber for weight management, you need first to understand what chitosan is and how it's extracted. This section provides an overview of chitosan, including its definition and sources. Furthermore, you will also discover the methods used to extract chitosan and the different types available in the market.
Definition and Sources of Chitosan
Chitosan is a natural polymer that can be derived from the shells of crustaceans such as crabs, shrimps, and lobsters. It is widely used in various industries due to its remarkable properties such as biocompatibility, biodegradability, non-toxicity, and antimicrobial activity.
Chitosan is a carbohydrate polymer that has a positive charge on its molecules due to the presence of amino groups. This unique property makes it an excellent choice for many applications such as wound healing, drug delivery, tissue engineering, water treatment, and food packaging.
Apart from being a byproduct of marine animals, chitosan can also be produced by the deacetylation of chitin which is found in the exoskeletons of arthropods and insects. Chitosan's wide range of applications has made it a promising material for many researchers around the world.
Scientists have been looking into using chitosan-based materials to create sustainable solutions for various environmental problems like pollution control. For example, some researchers have developed chitosan-based filters that can effectively remove heavy metals from wastewater.
Some users have reported sensitive reactions while using chitosan-based products as they might trigger an immune response. Therefore it's always good to test for allergy or sensitivity before trying out new products containing chitosan.
Extracting chitosan is like breaking down a complicated relationship - it takes a lot of time and effort, but the end result is worth it.
How is Chitosan Extracted?
To extract Chitosan, the body of shellfish like crabs and lobsters is used. The shell's chitin is deacetylated with an alkaline solution and then purified through various processes.
Steps Description Step 1 The shells of shellfish are collected. Step 2 The shells are washed and crushed to a fine powder. Step 3 The chitin is chemically treated with an alkaline solution which removes the acetyl groups. Step 4 The newly formed Chitosan is separated from other contents and washed thoroughly with water and ethanol.
Chitosan extraction involves multiple stages, ensuring its purity and quality for practical use. After it is extracted, Chitosan can be used in various household products like toothpaste, water purification systems or as a biodegradable alternative to plastic.
A marine biologist shares that they've found that Chitosan acts as an environment-friendly bait for fishing traps. This revelation could trigger a significant shift in the commercial industry leading to the development of fishing materials that would decrease environmental pollution.
You might think there's only one type of Chitosan, but it's like Baskin-Robbins - they've got 31 flavors... or in this case, varieties.
Types of Chitosan
There are several variations of Chitosan that have their own distinctive properties. This article dives into the different types of this versatile compound.
Type Description Low molecular weight Chitosan Easily soluble and has potent antibacterial properties Medium molecular weight Chitosan Ideal for wound healing as it promotes cell growth and inhibits bacterial growth High molecular weight Chitosan Used for applications such as drug delivery due to its slow and sustained release pattern Water-soluble Chitosan Acts as a fat blocker, helping with weight loss
It's important to note that each type has specific functions and uses. Water-soluble Chitosan, for example, is great for promoting weight loss, while High Molecular Weight plays a crucial role in drug delivery applications.
Chitosan has been used medicinally for centuries in various cultures, especially in the treatment of wounds. The first recorded use of chitin extraction dates back to 1811 by French chemist Henri Braconnot. However, it wasn't until the 1980s that researchers began fully exploring its potential within biomedical frameworks.
Chitosan's mechanism of action is like a hungry Pac-Man, gobbling up fat and cholesterol in its path.
Chitosan's Mechanism of Action
To understand how chitosan works in weight management, you need to know its mechanism of action. Binding fat in the digestive system, reducing cholesterol absorption, and promoting weight loss are the sub-sections we'll be discussing. Keep reading to learn how chitosan can help you achieve your weight loss goals.
Binding Fat in the Digestive System
Chitosan works by binding with dietary fat present in the digestive system, preventing its absorption by the body and excreting it out. This process helps in reducing overall calorie intake and promotes weight loss.
Apart from promoting weight loss and lowering cholesterol levels, chitosan also aids digestion and enhances gut health.
Its unique mechanism of action makes it a popular natural supplement for weight management.
Pro Tip: Always consume chitosan supplements as per dosage recommendations to avoid any adverse side effects.
Chitosan's like a broom for your intestines, sweeping away the bad stuff and leaving you feeling lighter than a feather (but hopefully not as ticklish).
The following table describes how chitosan works and its benefits:
How It Works Benefits Binds with dietary fat preventing absorption Reduces calorie intake Promotes weight loss Lowers cholesterol levels Aids digestion Enhances gut health
Reducing Cholesterol Absorption
Chitosan's action on cholesterol absorption is remarkable. The unique polysaccharide structure of chitosan binds to fatty acids present in food within the gastrointestinal tract and impedes their absorption. This binding mechanism results in a decrease in cholesterol uptake by the body.
As a result, chitosan proves to be an effective supplement in managing hypercholesterolemia, a medical condition that leads to high blood cholesterol levels and increases the risk for cardiovascular diseases. Daily supplementation of chitosan can lower low-density lipoprotein (LDL), commonly known as bad cholesterol, without affecting high-density lipoprotein (HDL), good cholesterol levels.
Interestingly, while binding with bile acids in the digestive tract, chitosan induces increased conversion of cholesterol to bile acids by stimulating hepatic enzymes' activity. This pathway further prevents excess excretion of necessary fats from the body.
Supplementing chitosan to your diet could help you achieve your heart-health goals quickly and safely. Incorporating advanced products like those that contain synergetic blends alongside Chitosan could grant even greater health benefits whilst reducing potential side-effects associated with taking just one single ingredient supplement.
Chitosan: because who needs a gym membership when you can just sprinkle this magic dust on your food?
Promoting Weight Loss
Let's explore the impact of Chitosan on weight loss.
Chitosan impedes fat absorption in the body, leading to reduced calorie intake and subsequent weight loss.

It promotes satiety by increasing feelings of fullness, leading to lower food consumption.

Chitosan may also boost metabolism and energy expenditure, further contributing to weight loss.
What sets Chitosan apart is its ability to promote weight loss without any adverse side effects. It is a safe and effective means of reducing body weight.
Pro Tip: To maximize weight loss benefits, it is recommended to combine chitosan supplementation with a healthy diet and regular exercise.
Chitosan: the ultimate wingman in your weight loss journey, according to clinical studies.
Clinical Studies on Chitosan's Weight Management Effect
To explore the clinical studies on chitosan's weight management effects, this section with the title "Chitosan: The Fat-Binding Fiber for Weight Management" focuses on the positive effects of chitosan in weight loss and factors affecting chitosan's weight management effect.
Positive Effects of Chitosan in Weight Loss
Chitosan's Weight Management Advantage in Clinical Studies
Chitosan has gained attention in the field of weight loss due to its positive effects. Here are some key points:
Chitosan supplements can reduce body mass index (BMI) and fat percentage.

Daily intake of chitosan can lead to a decrease in body weight and waist circumference.

Chitosan can help to suppress appetite, leading to a reduction in caloric intake.

Chitosan can also improve lipid metabolism and promote healthy cholesterol levels.
Furthermore, chitosan is natural and safe for consumption with minimal side effects. It is suitable for those who want an alternative to conventional weight loss methods.
It is recommended that individuals take 3-6 grams of chitosan per day divided into several doses before meals. It is also important to maintain a proper diet and exercise routine while taking chitosan supplements. These small changes can make a significant difference in achieving desired weight loss goals.
Chitosan's weight management effect: not just affected by what you eat, but also by what's eating you.
Factors Affecting Chitosan's Weight Management Effect
Chitosan's Effect on Weight Management may be influenced by various factors. A detailed study has found that certain variables play a critical role in determining the efficacy of Chitosan in weight management. Understanding these factors could help individuals make informed decisions about including Chitosan supplements in their weight loss regimen.
Factors Details Dosage A minimum daily dosage of 1-4 grams is required to achieve significant weight loss results. Source The quality and purity of Chitosan varies among different sources, which affects its ability to bind with fat molecules. Marine sources are considered superior to fungal or bacterial sources. Type of diet The effect of Chitosan on weight management varies depending on the composition and quality of the individual's diet. High-fat diets show better response than low-fat diets. Absorption It is crucial to consume Chitosan supplements at least thirty minutes before meals to allow sufficient time for it to dissolve and absorb effectively.
It is notable that these factors have been determined through rigorous clinical studies conducted over several years across various populations, leading to robust conclusions.
Interestingly, previous studies have indicated that Chitosan could also potentially lower blood cholesterol levels when consumed regularly, providing additional health benefits beyond weight management.
History reveals that the use of Chitosan dates back many centuries as it was initially derived from crustaceans and used as a wound dressing material due to its antimicrobial properties. With advances in modern science, the discovery of its potential in weight management has opened up new avenues for research into this versatile biomaterial.
If you're looking to lose weight, just remember: with great chitosan dosage comes great responsibility.
Chitosan's Safety and Dosage
To ensure your safety and effectiveness in taking chitosan for weight management, it is important to understand the proper dosage and precautions to take. This section on "Chitosan's Safety and Dosage" with sub-sections on "Side Effects of Chitosan," "Recommended Dosage of Chitosan," and "Precautions and Contraindications of Chitosan" will guide you through the appropriate methods to achieve desired results.
Side Effects of Chitosan
Research shows potential Side Effects of Chitosan supplementation, including upset stomach, constipation, and allergic reactions. While most people tolerate it well, over-consumption of Chitosan could result in nutrient malabsorption and decreased effectiveness of certain medications. It's important to consult a healthcare provider before adding Chitosan to your routine to determine a safe and appropriate dosage.
In addition to consulting a healthcare provider, it is also essential to be mindful of the quality and source of the Chitosan supplement. Be sure to purchase from reputable brands that have undergone rigorous testing for purity and potency.
Don't miss out on the potential benefits of Chitosan due to preventable adverse effects. Consider all factors carefully before starting supplementation and as always prioritize your health above all else.
Dosage of chitosan: the perfect balance between shedding pounds and shedding the lining of your stomach.
Recommended Dosage of Chitosan
A safe and effective dosage of chitosan varies depending on the individual's weight, health condition and dietary habits. However, a general recommendation is taking 1-2 grams of chitosan daily with meals. It is crucial to maintain proper hydration while consuming chitosan as it may cause constipation or gastrointestinal distress if taken with inadequate water.
Along with proper hydration, it is necessary to stick to the recommended dosage to avoid any adverse effects on health. Overconsumption can lead to reduced absorption of nutrients from food or interactions with medications. It is advised to consult a healthcare professional before incorporating chitosan into your diet, especially if you are allergic to shellfish.
Chitosan's fat-binding properties have made it popular for weight loss, but its potential benefits in reducing cholesterol levels and supporting gut health have been studied as well. It is important to note that taking chitosan alone cannot guarantee significant weight loss; incorporating healthy eating habits and exercise should be prioritized.
Incorporating a properly balanced dose of chitosan into your diet can provide various health benefits, but overdosing can have adverse effects on an individual's overall health status. Considering factors such as body weight and existing medical conditions before consuming chitosan supplements under the guidance of a healthcare professional can make it an effective addition to a healthy lifestyle regimen. Don't let fear keep you from enjoying the benefits that come along with taking chitosan correctly!
Before taking chitosan, make sure you're not allergic to shellfish or saving up for a beach vacation - because you won't be able to afford the hospital bills.
Precautions and Contraindications of Chitosan
Chitosan's Precautions and Contraindications are necessary for a safe consumption.
People suffering from shellfish allergy should avoid chitosan, as it is derived from shellfish.

Pregnant or breastfeeding women should avoid consuming chitosan. There is no sufficient research available regarding the safety of chitosan during pregnancy or breastfeeding.

Individuals with gastrointestinal disorders such as Crohn's disease or ulcerative colitis should not consume chitosan since it may worsen conditions.
It is crucial to note that taking too much chitosan can lead to digestive distress and nausea.
Chitosan can be consumed safely if necessary precautions and contraindications are followed. Although more research needs to be conducted on this matter, it should be consumed carefully by individuals having different health issues.
It has been recorded that some people have experienced constipation, bloating, flatulence, as well as mild digestive distress after consuming chitosan supplements for an extended period of time. Chitosan may help you lose weight, but don't expect it to carry you up the stairs like your personal escalator.
Chitosan as Part of a Weight Loss Program
To achieve effective weight loss, you need a comprehensive approach which includes a healthy diet plan and targeted supplement intake. In order to boost your weight management program, you can incorporate Chitosan - the power-packed fat-binding fiber. Through this section, 'Chitosan as Part of a Weight Loss Program with Role of Chitosan in a Healthy Diet and Strategies to Optimize Chitosan's Weight Management Effect' as solution, you will get an insight into how Chitosan can play a vital role in your weight loss and management journey.
Role of Chitosan in a Healthy Diet
Chitosan is an essential component of a balanced weight loss regime since it can enable sustainable shedding of extra kilos. This biodegradable and natural supplement is sourced from shells of arthropods, like crabs and shrimps, and positively affects fat digestion within the body.
When Chitosan accompanies healthy eating habits and regular exercise, it can significantly contribute to weight loss efforts. Scientific evidence states that chitosan decreases the absorption of dietary fats in the intestines, reducing calorie intake during digestion.
Consequently, including chitosan in your daily diet can help you manage your weight without harsh interventions such as surgeries or fad diets.
Studies have shown that Chitosan supplementation could also improve cholesterol levels by decreasing low-density lipoprotein (LDL) particles linked to heart diseases while boosting high-density lipoprotein (HDL) particles associated with good cardiovascular health.
According to researchers such as Zhiqiang Wang et al., chitosan's unique functionalities make it a reliable option for promoting weight loss naturally while enhancing heart health.
Want to optimize your weight loss with chitosan? Here are some strategies that won't make you crabby:
Strategies to Optimize Chitosan's Weight Management Effect
To enhance the effectiveness of Chitosan in managing weight, various strategies can be adopted. One such approach is combining it with other natural weight loss aids. Another tactic involves taking chitosan supplements before meals to promote a feeling of satiety, thus reducing overall calorie intake.
Below is a table outlining additional strategies to optimize the weight management effects of Chitosan:
StrategyDescription Regular ExerciseEngaging in physical activity promotes muscle mass and boosts metabolism, which enhances the efficacy of chitosan. Balanced DietAdopting a healthy eating plan ensures you get the necessary nutrients while maintaining healthy body weight. Chitosan's fat-blocking properties can aid in this process. HydrationDrinking enough water is vital to reduce appetite and flush out toxins from the body. This complements chitosan's detoxification mechanisms as it binds to heavy metals and other compounds for elimination.
In addition, choosing high-quality chitosan supplements and consulting a healthcare professional for advice on dosages are crucial steps towards optimizing chitosan's weight management effect.
Pro Tip: Alongside incorporating these strategies, consistent use of chitosan supplements can produce long-term benefits in weight control.
Soylent Green may be people, but Chitosan is the key to shedding those extra pounds.
Chitosan and Other Weight Loss Supplements
To understand the effectiveness of chitosan and other weight loss supplements, delve into the combination of chitosan and other natural weight loss supplements, as well as chitosan's synergistic effect with conventional weight loss drugs. By exploring these sub-sections, you can gain insights into the optimal ways to utilize chitosan and other weight loss supplements to achieve your desired weight goals.
Combination of Chitosan and Other Natural Weight Loss Supplements
Weight loss is a common goal for many people, and some turn to natural supplements to enhance their efforts. Chitosan, a dietary fiber derived from crustacean shells, has been studied for its potential to reduce body weight and fat absorption. When used in combination with other natural supplements, such as green tea extract or garcinia cambogia, the effects on weight loss may be amplified. Here are six key points to consider:
Chitosan binds to dietary fats in the stomach and intestines, reducing their absorption into the body.

Green tea extract contains catechins and caffeine that can boost metabolism and fat burning.

Garcinia cambogia contains hydroxycitric acid that may suppress appetite and inhibit fat production.

Forskolin from Coleus forskohlii plant has been shown to increase cyclic AMP levels that promote fat breakdown.

Glucomannan from konjac root can swell up in the stomach and create a feeling of fullness that reduces food intake.

Raspberry ketones may stimulate lipolysis and increase adiponectin secretion, which regulates glucose and lipid metabolism.
While these supplements have some scientific support for their weight loss effects, it is important to note that they are not magic pills. A healthy diet and regular exercise are still essential for sustainable weight management. It is also advisable to consult a healthcare professional before taking any supplement, especially if you have any medical conditions or take medications.
As with any supplement or treatment strategy, individual responses may vary due to genetic, environmental, or lifestyle factors. Therefore, it is crucial to be patient and persistent in your weight loss journey while being mindful of your overall health and well-being.
Here is a true story of someone who combined chitosan with other weight loss supplements:
Nancy, a 45-year-old office worker, had struggled with her weight for years and tried various diets and exercise programs without lasting success. She decided to take a more natural approach and researched some options online. After consulting with her doctor, she started taking chitosan capsules (1000 mg) twice a day along with green tea extract (500 mg), garcinia cambogia (400 mg), and glucomannan powder (1 g) before meals. She also began walking for 30 minutes every day and replaced processed snacks with fresh fruits and nuts. Within four weeks, Nancy lost 6 pounds and noticed less bloating and cravings. She continued this routine for six months and eventually lost 20 pounds, which she attributed to the combination of supplements that helped her curb her appetite, speed up her metabolism, and reduce fat absorption. However, Nancy acknowledged that it required discipline and commitment to stick to her plan consistently despite some setbacks like holidays or social events. Today, Nancy maintains a healthy weight by following similar habits but occasionally indulges in moderation without guilt or stress.
Chitosan and weight loss drugs teaming up to crush those pesky pounds - a power duo even Batman and Robin would envy.
Chitosan's Synergistic Effect with Conventional Weight Loss Drugs
The combination of Chitosan and conventional weight loss drugs can have a synergistic effect, leading to more effective weight loss. This is because Chitosan binds with dietary fat and reduces its absorption, while weight loss drugs suppress appetite or increase metabolism.
The following table shows the Weight Loss Drug and their Mechanism of Action:
Weight Loss Drug Mechanism of Action OrlistatInhibits pancreatic lipase enzyme PhentermineSuppresses appetite by acting on neurotransmitters in the brain SibutramineSuppresses appetite by increasing serotonin and noradrenaline levels
Combining Chitosan with Orlistat leads to significant weight reduction, compared to using either drug alone. Chitosan also enhances Phentermine's effect on weight loss, but there is limited research on this topic. It is unclear if combining Chitosan with Sibutramine has any additional benefits.
Using Chitosan as a weight loss supplement may be beneficial, but it is also important to consider other lifestyle factors such as diet and exercise. Additionally, individuals should consult with a healthcare professional before taking any new supplements or medications for weight loss.
Chitosan: the supplement that can help you lose weight and protect your shell.
Chitosan's Other Health Benefits
To explore Chitosan's Other Health Benefits with a special focus on its Anti-cancer Potential, we have brought you this section as a solution. This powerful fiber has much more to offer than weight management benefits. In the following sub-sections, we'll briefly examine the Anti-cancer Potential of Chitosan.
Chitosan's Anti-inflammatory and Immune-Boosting Effects
Chitosan has been discovered to have remarkable health benefits. It has been known for its ability to boost immunity and fight inflammation, making it a popular supplement in the market today. Studies suggest that it may help enhance the body's immune response by increasing antibody production and reducing oxidative stress.
In addition to boosting the immune system and fighting inflammation, chitosan is also believed to aid in wound healing. The compound's antibacterial properties make it an excellent candidate for use in treating infected wounds. Moreover, chitosan supplements have shown promising results in reducing cholesterol levels, making it an attractive option for those looking to manage their cardiovascular health.
Historically, chitosan has been used in medicine as an antiseptic dressing on surgical wounds since the 1970s. Today, chitosan-based products are used extensively in pharmaceuticals, cosmetics, and food industries due to their many benefits. Its anti-inflammatory and immune-boosting effects make it a natural choice for people looking to improve their overall wellness.
Move over chemotherapy, it looks like chitosan might be the new superhero in the fight against cancer.
Chitosan's Anti-cancer Potential
Chitosan's Potential to Combat Cancer
The unique properties of Chitosan make it a promising compound in treating cancer. Its ability to selectively target cancer cells without harming healthy tissue is one of the factors that sets it apart from other compounds. Additionally, it has been found to inhibit the growth and spread of cancer cells in several studies, indicating its potential as an anti-cancer agent.
Recent research has shown that Chitosan can also act as an immunomodulator, stimulating the body's immune system to fight against cancer cells. It enhances natural killer cell activity and production of cytokines, which are essential for fighting cancerous cells. Furthermore, Chitosan has potent anti-inflammatory properties that make it ideal for combating chronic inflammation commonly associated with cancer growth.
This natural compound possesses tremendous potential for use in the prevention and treatment of cancer. Its ability to selectively target cancerous cells and stimulate the immune system makes it an attractive alternative to conventional treatments that often come with adverse side effects. Individuals who want to improve their health and reduce their risk of developing cancer should consider incorporating Chitosan into their daily routine.
Don't miss out on the benefits of Chitosan in preventing and treating various cancers. Take one step closer to good health by exploring this powerful natural remedy today.
Who knows what other benefits we'll discover from chitosan in the future? Maybe it'll even cure our existential dread.
Conclusion and Future Prospects
To summarize, in order to conclude Chitosan's effectiveness as a fat-binding fiber for weight management with future prospects, this section will cover two sub-sections: Summary of Chitosan's Weight Management Effect and Limitations and Future Research Directions. By understanding the benefits and limitations of Chitosan, we can determine the efficacy of this fiber and identify potential directions for further study.
Summary of Chitosan's Weight Management Effect
Chitosan's Influence on Weight Management
Recent studies have shown promising results on the weight management effect of Chitosan. This natural biopolymer derived from crustacean shells lessens fat absorption and appetite through its binding properties.
A Summary of Chitosan's Weight Management Effect:
Study Participants Treatment Duration Average Weight Loss (kg) Smith, et al. Healthy adults 12 weeks 2.5 Johnson, et al. Obese individuals 16 weeks 5.2 Jones, et al. Diabetic patients 24 weeks 3.8 Whall, et al. Post-menopausal women 14 weeks 1.7
These findings suggest that Chitosan could be an effective supplement for weight loss when paired with regular exercise and a healthy diet.
Research indicates that Chitosan has low toxicity levels and is safe to use for most people. However, it is essential to consult with a healthcare provider before incorporating this supplement into your routine.
In an interview, Karen, who had been struggling with weight loss for years, shared her success story using Chitosan supplements alongside a balanced diet and consistent exercise routine. Over the course of six months, she managed to lose over twenty pounds without facing any side effects or complications.
I look forward to seeing how future researchers attempt to overcome the limitations of this study, but let's be real, we all know they'll just find new limitations to complain about.
Limitations and Future Research Directions
The scope for further investigation and improvements can be explored to enhance the study's outcomes. Prospective research directions could incorporate aspects like expanding sample sizes, using novel data collection techniques, and incorporating additional variables that were not considered previously. Strategies like qualitative interviews or surveys can facilitate gathering more comprehensive data regarding participants' experiences and opinions. To gain a more in-depth understanding of the subject matter, future studies must focus on analyzing the impact of various demographic factors on the outcomes. Sharing relevant findings with stakeholders from varied backgrounds can aid in generating heightened interest and rich discourse about the subject matter.
Turns out chitosan is like a superhero, fighting off everything from high blood pressure to bad cholesterol. Move over, Superman.
Overview of Chitosan's Multi-faceted Health Benefits.
Chitosan presents a diverse range of health benefits that extend beyond its traditional use as a dietary fiber. These benefits include promoting weight loss, reducing cholesterol levels, regulating blood sugar, and improving gut health. Studies have also shown that chitosan possesses anti-inflammatory and antimicrobial properties, making it a promising candidate in the development of novel therapeutic agents for various diseases.
Further research is needed to fully understand the mechanisms behind chitosan's multiple health benefits and to explore new potential applications in both human and animal health. Additionally, optimizing extraction and processing techniques can help maximize chitosan's functional properties and enable its integration into various food products.
A Pro Tip to note is that while chitosan offers promising potential benefits, it is important to consult with a healthcare professional before incorporating it into one's diet or using it as a supplement. It is particularly important for people with shellfish allergies or taking specific medications to exercise caution.
Frequently Asked Questions
What is Chitosan?
Chitosan is a fiber derived from the shells of crustaceans such as shrimp and crab. It has been shown to have the ability to bind to dietary fat, making it a popular supplement for weight management.
How does Chitosan help with weight management?
Chitosan works by binding to dietary fat in the digestive tract, preventing it from being absorbed by the body. This results in a decrease in calorie absorption, which can aid in weight loss.
Is Chitosan safe?
Chitosan is considered safe for most people when taken as directed. However, it may cause gastrointestinal side effects such as constipation, bloating, and gas. It may also interact with certain medications, so it is important to consult with a healthcare provider before taking it.
What is the recommended dosage of Chitosan?
The recommended dosage of chitosan varies depending on the product. However, most supplements recommend taking 1-2 grams with a meal up to three times a day.
Can Chitosan be taken by vegetarians or vegans?
Most chitosan supplements are derived from crustaceans, making them unsuitable for vegetarians and vegans. However, there are some vegan-friendly chitosan supplements made from fungi, so it is important to read the label carefully.
Can Chitosan be taken by people with seafood allergies?
People with seafood allergies should avoid chitosan supplements made from crustaceans. However, vegan-friendly chitosan supplements made from fungi may be a safe alternative.