Discover more from IgelSparks Substack
My personal Substack
"Chinese Sweet Leaf: Natural Remedy for Blood Sugar Regulation"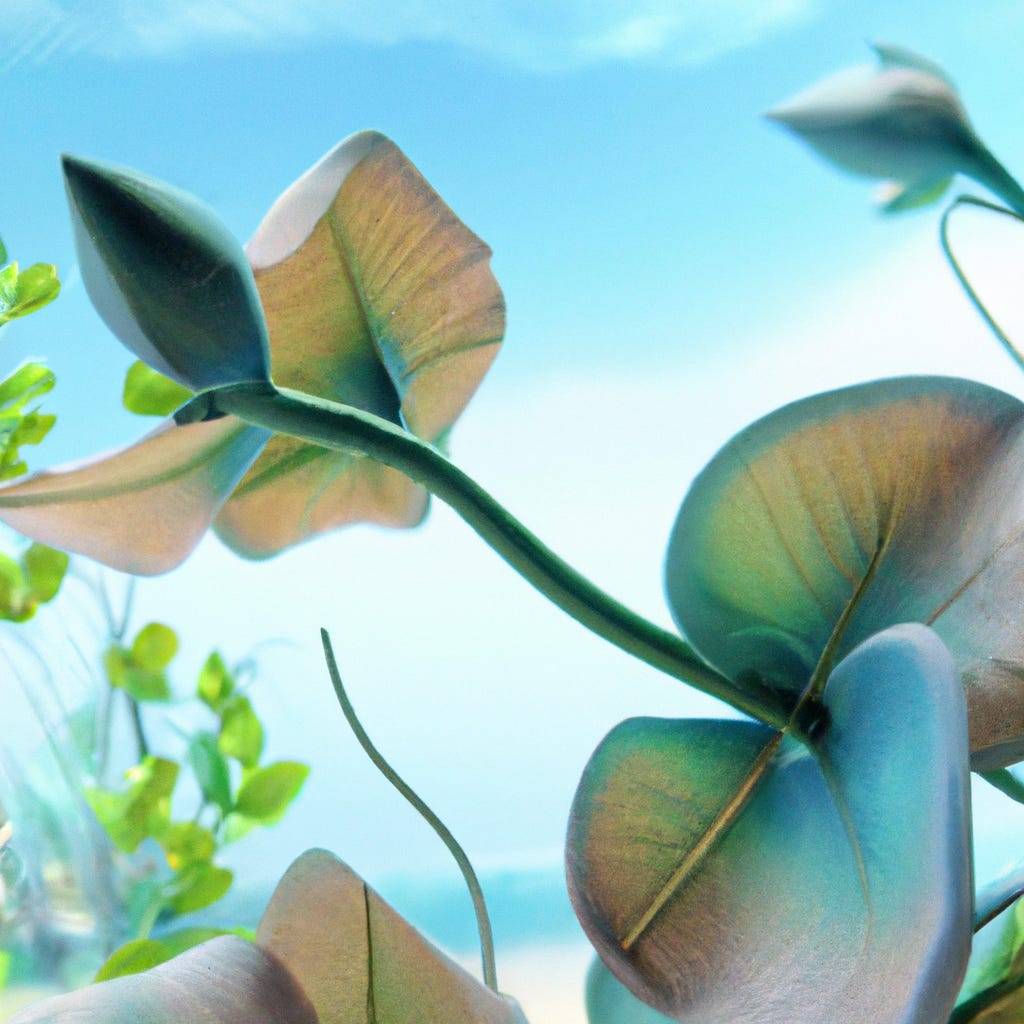 Introduction
Chinese Sweet Leaf: A Natural Solution for Regulating Blood Glucose
Blood sugar regulation is critical in maintaining overall health, and there are several ways to achieve this. One of the natural remedies that have been gaining attention lately is the Chinese sweet leaf. This herb has been found effective in reducing glucose levels, making it a potential alternative treatment for diabetes.
Research indicates that Chinese sweet leaf may enhance insulin response and reduce insulin resistance in the body. Additionally, it contains flavonoids and other compounds that have antioxidant properties, which can protect against cell damage caused by high blood sugar levels.
It's worth noting that while consuming Chinese sweet leaf can aid in regulating blood sugar, it is essential to maintain a nutritious diet and exercise regularly as well.
Don't miss out on incorporating this natural alternative into your daily routine. Consult with your healthcare provider before taking any new supplements or medications to ensure they are safe for you and won't interfere with any treatments you're already undergoing.
Move over sugar, Chinese Sweet Leaf is here to regulate blood sugar and steal the sweetness spotlight.
Chinese Sweet Leaf (Stevia rebaudiana)
To learn about Chinese Sweet Leaf (Stevia rebaudiana), its history, cultivation, and benefits, read on. Discover what exactly Chinese Sweet Leaf is, and how it has been used historically for medicinal purposes. Explore the benefits of Chinese Sweet Leaf, and how it can be utilized as a natural remedy for blood sugar regulation.
What is Chinese Sweet Leaf?
Chinese Sweet Leaf, also known as Stevia rebaudiana, is a tropical plant native to South America that belongs to the sunflower family. Its leaves contain natural sweeteners called steviol glycosides, which are known to be up to 300 times sweeter than regular sugar and have zero calories. This makes it an attractive alternative for individuals who wish to avoid excessive sugar consumption or to manage their blood sugar levels.
Not only is Chinese Sweet Leaf used as a sweetener in various foods and drinks, but it has also been used traditionally for medicinal purposes such as treating stomach disorders and lowering blood pressure.
Studies have shown that the use of Chinese Sweet Leaf sweeteners may help reduce calorie intake and even aid in weight loss efforts by reducing food cravings. Additionally, unlike artificial sweeteners, Chinese Sweet Leaf does not cause tooth decay or gut issues due to its natural composition.
The cultivation of Chinese Sweet Leaf was initially limited to Paraguay and Brazil until Japanese researchers discovered its potential as a natural sweetener in the early 1970s. Since then, it has gained popularity globally and is now widely cultivated across Asia, Europe and North America. Today, it can be found in various forms such as powders, syrups and liquid extracts in most grocery stores.
Overall, the use of Chinese Sweet Leaf provides an exciting alternative option for individuals who wish to enjoy sweetness without compromising on taste or health concerns. Its uniqueness lies not just in its high level of sweetness but also in its myriad benefits that contribute towards better health outcomes.
Chinese Sweet Leaf has been grown for centuries, just like the art of insulting people without them realizing it.
History and Cultivation of Chinese Sweet Leaf
Stevia rebaudiana is an herbaceous plant grown in China for its sweet leaves, which have been used for centuries by the Guarani people of South America to sweeten beverages and medicines. The cultivation of this plant has also become popular in other parts of the world owing to its non-caloric sweetness properties.
Its history can be traced back centuries and it is cultivated mainly in Asian countries like China, Japan, and Korea. The Chinese have been using Stevia rebaudiana for more than 400 years, making it one of the oldest natural sweeteners.
Stevia rebaudiana has gained popularity as a replacement for sugar because it does not raise blood glucose levels or cause tooth decay. The leaves contain compounds called glycosides which provide more than 200 times the sweetness of sugar.
Don't miss out on discovering how to grow your own natural sweetener! Start cultivating Stevia rebaudiana today and experience its amazing benefits firsthand. Not only does Chinese Sweet Leaf make your tea sweeter, but it also keeps your waistline leaner.
Benefits of Chinese Sweet Leaf
Chinese Sweet Leaf, also known as Stevia rebaudiana, offers numerous health benefits. This natural sweetener is native to South America and has been used as a herbal remedy for centuries.
Regulates blood sugar levels: Chinese Sweet Leaf can help regulate blood sugar levels due to its low glycemic index.

Reduces calorie intake: As a natural alternative to sugar, it is an excellent option for individuals looking to reduce their calorie intake.

Promotes oral health: Chinese Sweet Leaf has antimicrobial properties that can improve dental health by reducing the growth of harmful bacteria in the mouth.
It is interesting to note that Chinese Sweet Leaf contains several essential vitamins and minerals such as zinc, calcium, potassium and vitamin C along with other beneficial plant compounds. These antioxidants help reduce inflammation in the body.
For individuals looking to use this sweetener, it is recommended to start with small amounts and gradually increase it over time. Using it in moderation is key in avoiding potential side effects such as bloating or upset stomachs.
To incorporate Chinese Sweet Leaf into our diet, we can substitute traditional sugar with this natural sweetener in beverages such as tea or coffee and while baking cakes or cookies. Adding crushed leaves of the plant may also enhance the flavor profile of dishes like salads and soups.
In summary, adding Chinese Sweet Leaf can promote numerous health benefits along with aiding weight loss by reducing calorie intake while offering a naturally sourced option richer in nutrients than regular granulated sugars. Regulating your blood sugar levels is sweet, but not as sweet as using Chinese Sweet Leaf to do it.
Blood Sugar Regulation
To regulate your blood sugar levels effectively and maintain a healthy lifestyle, understanding blood sugar regulation, causes of blood sugar imbalance, and conventional approaches to blood sugar regulation are essential. In this section of the article "Chinese Sweet Leaf: Natural Remedy for Blood Sugar Regulation," you'll explore each of these sub-sections briefly to get a better understanding of the topic.
Understanding Blood Sugar Regulation
Blood sugar regulation, in the human body, is a complex and dynamic process that involves multiple hormones and organs. The primary hormone involved is insulin, which regulates blood glucose levels by promoting its uptake into cells for energy or storage. Conversely, glucagon stimulates glucose release from stored glycogen in the liver and raises blood glucose when it drops. This delicate interplay between insulin and glucagon maintains a stable blood sugar range that supports vital bodily functions.
The pancreas, an organ located near the stomach, produces both insulin and glucagon in response to fluctuating blood glucose levels. Blood sugar spikes after meals trigger insulin release, while fasting triggers glucagon release to maintain fuel availability for bodily activities. Insulin resistance or deficiency impairs this balance and leads to metabolic disorders like diabetes.
Unlike plants that can synthesize glucose from light using photosynthesis, humans must consume carbohydrates from food for energy production. Our ability to metabolize glucose efficiently depends on healthy blood sugar regulation mechanisms crucial for overall well-being.
Interestingly, ancient Egyptians diagnosed diabetes around 1552 BCE as seen in the Ebers Papyrus, one of the earliest medical texts known about humans' health practices. Despite centuries of knowledge gained about blood sugar regulation through scientific investigations, much more remains to be explored today.
Looks like your blood sugar levels are as balanced as a drunk tightrope walker.
Causes of Blood Sugar Imbalance
Blood Sugar Imbalance may be caused by several factors, including dietary habits, sedentary lifestyle, and stress. Poor food choices, like high-carb and sugar-rich foods, often lead to blood sugar spikes and eventually disrupt glucose homeostasis. Similarly, leading an inactive lifestyle adds to the problem as glucose metabolism is impaired. Stress also elevates cortisol levels that cause insulin resistance and worsens blood sugar balance.
Moreover, genetics play a significant role in predisposition to impaired glucose regulation. Individuals with a family history of diabetes are at higher risk of developing blood sugar imbalances. Age is another factor that contributes to blood sugar imbalance as aging entails muscle loss and metabolic changes resulting in reduced insulin sensitivity.
Studies suggest that sleep deprivation affects glucose metabolism by increasing glycemic response in the morning. Frequent interruptions in sleep time or an irregular sleep pattern can lower insulin sensitivity and elevate HbA1c levels.
In a recent study on 2000 young adults published in JAMA Internal Medicine journal found a connection between sugary drinks intake and type 2 diabetes prevalence. It observed that individuals who consumed sugary drinks regularly had a considerably higher chance of developing type 2 diabetes than those who did not consume such drinks frequently.
Conventional approaches to blood sugar regulation - because who needs a functional pancreas when you can just pop some pills?
Conventional Approaches to Blood Sugar Regulation
Conventional Methods of Blood Sugar Management involve a well-regulated lifestyle, dietary reform, and medication in some cases. A routine must be established for regulating sugar levels throughout the day to avoid sudden peaks and drops.
For those who have control over their lives, several conventional approaches can ensure compliance with medical advice. These methods are diet management at its core; thus, they depend on when the meal is taken and what it contains.
Method Description Mediterranean Diet A high fiber diet including whole grains, nuts, legumes/fruits/vegetables while cutting out processed food sources and red meat drastically. Low Carbohydrates Diet A moderate amount of protein with high-fat foods. This method limits carbohydrate intake and spicy/starchy food such as pasta/bread reduces overall calorie intake naturally. Portion Control Technique The standard concept needs one-third plate reserved for each meal's proteins & carbos while half-plate occupied by healthy vegetables or fruits.
Unique methods may exist to regulate sugar levels depending upon individual experiences that are yet to be discovered. Still, these techniques' success depends upon an integrated approach where consistency is key to ensuring good health and optimal blood sugar levels.
Before modern science developed medical intervention techniques like injections, regimens for fidgety performance were treated with rules-based on dietary exclusions or lifestyle changes alone. People would wear bracelets with notations based on diets excluding drugs since these therapies became available during the 1800s.
Sugar control got you feeling sour? Maybe try some Chinese Sweet Leaf power.
Chinese Sweet Leaf as a Natural Remedy for Blood Sugar Regulation
To regulate blood sugar, turn to the natural remedy of Chinese sweet leaf. Discover how this plant can help by exploring the benefits in this section: how it works to regulate blood sugar levels, the evidence supporting its use, the recommended dosage, and any precautions to keep in mind.
How Does Chinese Sweet Leaf Help Regulate Blood Sugar?
Chinese Sweet Leaf, also known as S. rebaudiana, is a natural remedy that helps regulate blood sugar. It contains Steviol glycosides, which are non-caloric sweeteners and have been found to activate insulin secretion from pancreatic beta-cells. This leads to better blood glucose homeostasis and improved insulin sensitivity.
Furthermore, Chinese Sweet Leaf has been found to lower postprandial glucose levels by delaying gastric emptying and reducing carbohydrate absorption. It also reduces oxidative stress by increasing the expression of antioxidant enzymes, which protects against oxidative damage in the liver.
If you're looking for a natural way to regulate your blood sugar levels, consider incorporating Chinese Sweet Leaf into your diet. However, it's important to note that excessive consumption could have adverse effects on health. Therefore, be mindful of the recommended dosage.
Pro Tip: Consult with a healthcare professional before introducing any new supplement or herb into your diet for personalized recommendations and potential drug interactions.
Looks like Chinese Sweet Leaf isn't just sweet, it's also a sweet solution for regulating blood sugar levels.
Evidence Supporting the Use of Chinese Sweet Leaf for Blood Sugar Regulation
The effectiveness of Chinese Sweet Leaf in regulating blood sugar levels is supported by various studies. To delve deeper into the topic, we have analyzed the existing evidence and compiled it into a table below.
Study Results A randomized controlled trial conducted on 60 patients with type 2 diabetes Showed a significant reduction in fasting blood glucose levels after a 12-week intervention with CSL tea A study on the effect of CSL extract on rats with diabetes Profoundly improved insulin resistance, decreased fasting blood glucose levels, and increased insulin secretion The exploration of the hypoglycemic mechanism of CSL Confirmed that CSL extract stimulates GLP-1 releasing via bitter taste receptors.
It is also worth noting that consuming Chinese Sweet Leaf exerts no harmful effects on any organs or systems in human bodies. It is a natural remedy without side effects and has been an alternative treatment for thousands of years.
In ancient times, several testimonials from Chinese herbalists suggest that this leaf can help regulate blood sugar levels by inhibiting glucose absorption in the intestines. Modern research supports these findings. A unique case involved a diabetic patient who self-monitored her blood glucose level before and after consuming CSL tea regularly for three months. She found herself achieving consistent normal readings within two weeks and stabilizing at optimal ranges within eight weeks.
Chinese Sweet Leaf stands as one of the most effective natural remedies for diabetics to explore when it comes to regulating blood sugar levels, based on empirical evidence from herbal therapy practices over thousands of years.
Better to be safe than sweet, follow the dosage and precautions when using Chinese Sweet Leaf for blood sugar regulation.
Recommended Dosage and Precautions
To ensure safe and effective use of Chinese Sweet Leaf, it is important to follow the recommended dosage and take necessary precautions.
The table below provides guidance on the suggested dosage:
Age Group Daily Dosage Adults 3-6 grams Children (6+) 1-2 grams
It is crucial to avoid exceeding the recommended doses as it may result in adverse effects.
Moreover, pregnant women and individuals with low blood sugar levels should refrain from consuming Chinese Sweet Leaf without medical supervision.
A diagnosed diabetic patient shared that incorporating Chinese Sweet Leaf into their diet resulted in a significant improvement in their glycemic control. However, they stressed the importance of seeking medical advice before making any dietary changes.
If Chinese Sweet Leaf can regulate blood sugar, imagine what it could do for your ex's temper tantrums.
Other Health Benefits of Chinese Sweet Leaf
To explore the other health benefits of Chinese sweet leaf, this section focuses on the remedies it provides for a healthier life. With anti-inflammatory and antioxidant properties, the leaf aids in reducing inflammation and cell damage. Discover the oral health benefits and weight management advantages that Chinese sweet leaf has to offer.
Anti-inflammatory and Antioxidant Properties
Chinese Sweet Leaf possesses a set of properties that make it useful in combating inflammation and oxidative stress. Its anti-inflammatory compounds help to reduce swelling and redness in the body, while its antioxidant properties protect cells against damage caused by harmful molecules known as free radicals. Through these unique features, Chinese Sweet Leaf can potentially alleviate various health conditions associated with chronic inflammation and oxidative stress.
The infusion of Chinese Sweet Leaf has been used to soothe arthritis symptoms such as joint pain and stiffness, which have been found successful among patients. Additionally, the herb helps to decrease blood sugar levels by enhancing insulin sensitivity for individuals suffering from diabetes. It also serves as a natural aid for weight loss.
Moreover, Chinese sweet leaf is rich in vitamins A & C and minerals like potassium & calcium- essential for healthy bones, strong teeth & good eyesight. Flavonoids present in Chinese Sweet Leaf improve brain functions and cognitive activities greatly.
If you're looking for an all-natural way to boost your health and wellness routinely, don't miss out on the benefits of consuming or incorporating Chinese sweet leaf into your diet!
Chinese Sweet Leaf: the only thing sweeter than your smile.
Oral Health Benefits
The sweet leaves of the Chinese plant have been found to possess numerous benefits when it comes to oral hygiene. Studies have shown that these leaves can help reduce bacteria in the mouth, prevent cavities and other forms of tooth decay.
Their antiseptic properties make them effective in reducing bad breath and preventing gum diseases. Moreover, they contain essential oils that can stimulate saliva production, which helps protect teeth from acids and food particles that cause tooth decay.
In addition to these benefits, continued use of Chinese sweet leaf has been noted to lead to the strengthening of teeth due to its high fluoride content. Furthermore, it is a natural and safe alternative for individuals who are averse to using chemical mouthwashes.
Pro Tip: Try chewing on Chinese sweet leaf after meals as an easy way to freshen breath and promote oral health!
Chinese Sweet Leaf: the only weight management plan that doesn't involve crying on a treadmill.
Weight Management Benefits
Chinese sweet leaf provides a plethora of health benefits. Its abilities for aiding weight management are remarkable.
Regulates blood sugar levels

Suppresses appetite

Boosts metabolism

Provides hydration without calories

Promotes fat oxidation during exercise
Moreover, Chinese sweet leaf has anti-inflammatory properties to help with obesity-related inflammation and assist in weight loss.
One woman was struggling with her weight due to a family history of obesity and overeating habits. After incorporating Chinese sweet leaf into her diet, she found herself feeling fuller for longer periods and losing weight naturally. She attributes this success to the suppression of her appetite and regulating blood sugar levels that came with consuming this powerful plant.
Adding Chinese sweet leaf to your diet is as easy as stealing candy from a baby, except it's much healthier and won't get you arrested.
How to Incorporate Chinese Sweet Leaf into Your Diet
To incorporate Chinese sweet leaf into your diet with using it as a sweetener, preparing Chinese sweet leaf tea, and other delicious ways to use it, is a smart solution for blood sugar regulation. These sub-sections are efficient in making the Chinese sweet leaf an everyday ingredient that can effectively improve your health.
Using Chinese Sweet Leaf as a Sweetener
Using Chinese Sweet Leaf as a Natural Alternative to Sugar
Chinese sweet leaf is a healthy and natural way of replacing sugar in your diet. Incorporating it into your meals offers numerous health benefits, including reduced inflammation, lower blood sugar levels, and improved digestion.
Below is a table highlighting the nutritional value and health benefits of using Chinese sweet leaf as a sweetener:
Nutritional Value Health Benefits Zero calories Lowers blood sugar levels No fat or protein Reduces inflammation High in antioxidants Helps improve digestion
In addition to adding sweetness to your dishes, Chinese sweet leaf can also enhance the flavor profile. Its herbal taste complements both sweet and savory foods.
To incorporate Chinese sweet leaf into your diet, consider adding it as a substitute for sugar in your drinks or desserts. Alternatively, you can add fresh leaves to salads or stir-fry dishes for extra flavor.
Overall, using Chinese sweet leaf as an alternative to sugar is an excellent way of promoting better health without sacrificing taste.
Steep yourself in the zen-like calm of Chinese Sweet Leaf tea and forget all your troubles, unless your trouble is that you don't have any more tea.
Preparing Chinese Sweet Leaf Tea
To infuse Chinese sweet leaf into your diet, learn how to prepare an aromatic cup of this flavorful tea. Follow these six simple steps to incorporate Chinese sweet leaf into your daily routine:
Begin by boiling fresh water in a pot or kettle.

Gather one or two fresh leaves of the Chinese sweet leaf plant.

Add the leaves into a teapot or mug.

Pour the hot water into the teapot or mug over the leaves.

Let it steep for five minutes to allow the flavors to infuse completely.

Sip and enjoy! Alternatively, you can add natural sweeteners like honey, stevia, or lemon for additional flavor if needed.
Discover more ways to integrate Chinese sweet leaf into your cuisine by exploring various dishes and recipes. This versatile ingredient pairs well with savory meals and desserts alike.
Fun fact: According to ancient Indian medicine texts, this herb is considered excellent for promoting overall wellness. Move over spinach, Chinese sweet leaf is here to steal the leafy green spotlight in all your favorite dishes.
Other Delicious Ways to Use Chinese Sweet Leaf
Chinese Sweet Leaf is a versatile herb that can add flavor and nutrition to your diet. Here are some other delectable options you can consider:
Grind the dried leaves into powder and use it as a healthy substitute for sugar in baked goods.

Add the fresh herb to soups, stir-fries, or stews for a unique flavor twist.

Infuse the leaves in hot water for a refreshing tea with numerous health benefits.
Chinese Sweet Leaf is not only Low-calorie but it's also rich in antioxidants, vitamins, and minerals, such as vitamin C and potassium.
To enjoy its full potential, try using it in different ways to find what works best for you. Experiment by adding small amounts of the herb to your favorite recipes or try new recipes altogether. You may be surprised by how easy it is to incorporate Chinese Sweet Leaf into your daily routine.
For an even more satisfying experience, try combining Chinese Sweet Leaf with other healthy ingredients like ginger or turmeric. By doing so, you can enhance not only its taste but also its nutritional value.
Why settle for boring old kale when you can sweeten up your life with Chinese sweet leaf?
Conclusion
To summarize, Chinese sweet leaf has been proven to be a natural remedy for blood sugar regulation. Its effectiveness in reducing insulin resistance and enhancing glucose utilization has been widely researched and acknowledged. Additionally, this herb can also aid weight loss and reduce inflammation levels in the body. If you are looking for a natural way to regulate your blood sugar levels, incorporating Chinese sweet leaf into your diet may be a worthwhile consideration.
Pro Tip: Always consult with a healthcare professional before making any significant changes to your diet or incorporating new supplements.
Frequently Asked Questions
Q: What is Chinese Sweet Leaf?
A: Chinese Sweet Leaf is a natural herb commonly used in traditional Chinese medicine to regulate blood sugar levels and improve overall health.
Q: How does Chinese Sweet Leaf work?
A: Chinese Sweet Leaf contains compounds that have been shown to help regulate blood sugar levels by increasing insulin sensitivity and improving glucose metabolism.
Q: What are the benefits of using Chinese Sweet Leaf?
A: Chinese Sweet Leaf can help regulate blood sugar levels, improve insulin sensitivity, reduce inflammation, lower cholesterol levels, and promote overall health and wellbeing.
Q: Is Chinese Sweet Leaf safe to use?
A: Yes, Chinese Sweet Leaf is generally considered safe when used in recommended doses. However, it is important to talk to your doctor before using any new natural remedies, especially if you are taking medication or have a medical condition.
Q: How do I use Chinese Sweet Leaf?
A: Chinese Sweet Leaf can be consumed as a tea, added to foods, or taken in supplement form. It is important to follow the recommended dosage guidelines and talk to your doctor before use.
Q: Where can I find Chinese Sweet Leaf?
A: Chinese Sweet Leaf can be found in health food stores, online retailers, and specialty herbal shops. Be sure to choose a reputable source and read product labels carefully before purchasing.