Discover more from IgelSparks Substack
My personal Substack
"Chaga: The Mushroom of Immortality with Powerful Health Benefits"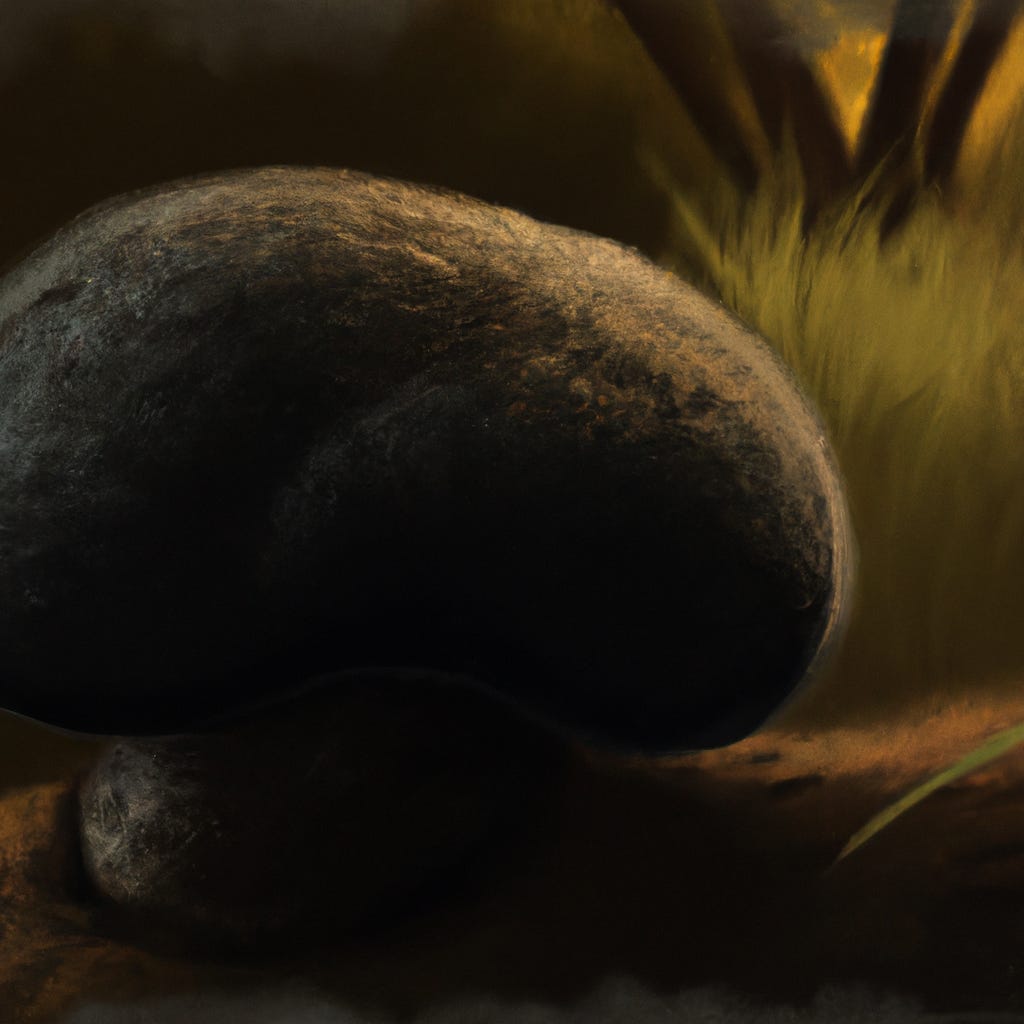 Introduction to Chaga mushroom
Chaga Mushroom: A Powerful Health Boosting Fungi
Chaga mushroom, commonly known as the "mushroom of immortality," has gained popularity for its medicinal benefits. This fungus is rich in antioxidants and can boost the immune system. Its potent ingredients make it a superfood that promotes good health.
This remarkable fungi is typically found on birch trees in cold climates and has been used for centuries in traditional medicine. It contains beta-glucans that stimulate the immune system and fight inflammation, which can help with conditions such as arthritis and digestive problems.
Research shows that Chaga's anti-inflammatory properties have been beneficial in reducing the risk of cancer and heart diseases. Furthermore, studies suggest its potential to reduce fatigue and improve exercise performance.
According to The Journal of Traditional and Complementary Medicine, Chaga mushroom extracts contain high levels of melanin, making them effective against skin aging caused by UV radiation.
Chaga: the mushroom that can make you immortal, or at least give you a fighting chance against illness.
Health benefits of Chaga mushroom
To discover the amazing health benefits of Chaga mushroom, check out the section on health benefits of Chaga mushroom. Boost your immune system, reduce inflammation, fight cancer, and enjoy the potent antioxidant benefits of Chaga. Lower cholesterol and blood sugar levels, increase your physical ability, and enhance your mental clarity by consuming this mushroom of immortality.
Boosts immune system
With its abundant polysaccharides and antioxidants, Chaga mushroom provides a natural way to fortify the immune system. This potent fungus works by inhibiting the growth of abnormal cells in the body and regulating cytokine release, promoting overall immune health. Its high content of beta-glucans also enhances the activity of white blood cells for a robust defense system.
Additionally, studies have shown that Chaga mushroom has anti-inflammatory effects, reducing systemic inflammation that can interfere with optimal immune function. These properties make it an ideal supplement for individuals looking to boost their immunity naturally and holistically.
It is interesting to note that Chaga mushrooms have been used in traditional medicine for centuries in Siberia and other parts of Asia. They were especially valued for their medicinal properties, including their ability to improve the immune system. Today, many alternative medicine practitioners recommend Chaga as part of a healthy lifestyle regimen.
A personal anecdote showcases the power of Chaga mushrooms' immunity-boosting properties. A friend struggling with seasonal allergies experienced significant relief after regularly consuming Chaga supplements for a few weeks. The relief extended beyond allergy symptoms into an overall feeling of wellness, demonstrating how this incredible fungus can positively impact one's overall immunity.
"Chaga mushroom: the only thing that can make inflammation look like a cry for help."
Anti-inflammatory properties
Numerous studies have shown that Chaga mushroom has remarkable anti-inflammatory properties, thanks to its high concentration of antioxidants. These antioxidants, including phenols and flavonoids, help combat inflammation by neutralizing free radicals that cause oxidative damage in the body. Additionally, chaga's betulinic acid works to suppress pro-inflammatory cytokines that are responsible for causing various chronic inflammatory diseases.
In traditional medicine, Chaga mushroom tea is a popular remedy for conditions such as arthritis, asthma, and even cancer due to its active anti-inflammatory components. What sets Chaga apart from other anti-inflammatory remedies is its ability to target specific regions of the body without affecting the healthy cells surrounding them.
Pro Tip: For optimal results, consume Chaga mushroom supplements or tea regularly as part of a balanced diet and healthy lifestyle choices.
Chaga mushroom: the superfood that fights cancer like a ninja.
Anti-cancer properties
This mushroom variety has been found to possess unique properties that may help fight cancer. Studies suggest that Chaga mushroom has a high concentration of antioxidants, which helps prevent free radical damage to the cells and reduces inflammation in the body, which is a leading cause of cancer. The compounds in this mushroom are also believed to prevent the growth and spread of cancer cells.
Moreover, Chaga mushroom contains betulinic acid, which has been shown to induce apoptosis (cell death) in cancer cells selectively. This property makes it an effective natural therapy for certain types of cancers like lung, breast, and cervical cancers. Additional studies reveal that this mushroom's beta-glucans have shown potential to inhibit tumor growth and enhance immune system responses in animals.
It would be necessary to incorporate Chaga mushrooms into regular meals as one way to consume it effectively. This can be achieved by adding extracts or powdered supplements into foods such as smoothies or soups for higher efficiency. Medicinal teas made with dried Chaga are also available for integration into a healthy lifestyle regime. Taking these steps will assist in reducing your risk of developing cancer while reaping more benefits from this superfood!
Chaga, the superhero of mushrooms, fights off free radicals like it's nobody's business - sorry, kale, you've been replaced.
Anti-oxidant properties
Chaga mushroom exhibits remarkable antioxidative potential. Its bioactive compounds, mainly polysaccharides and betulinic acid possess the ability to scavenge free radicals, decrease oxidative stress and prevent cellular damage caused by reactive oxygen species. Studies propose that these properties can aid in cancer prevention and attaining a balanced immune system. Additionally, Chaga mushroom has been found to have anti-inflammatory, antimicrobial and anti-tumor effects, all of which contribute to its health enhancing properties.
Studies have shown that Chaga mushroom antioxidative capability surpasses popular antioxidant sources like green tea and blueberries. This is due to the presence of active natural ingredients such as melanin, superoxide dismutase (SOD) enzymes and polyphenols which decreases damages induced by exogenous toxins like cigarette smoke or carcinogens exposure.
Incorporating Chaga mushroom in your daily diet could improve immune function, reduce inflammation that causes arthritis and gastrointestinal disorders while preventing memory impairment & certain age-related complications.
According to the Journal of Ethnopharmacology's research review article titled "Chaga mushroom: Review on In-vitro validation of therapeutic potentials", The chaga has been traditionally used by the Siberians against cancer, gastritis, ulcers since many centuries ago highlighting its richness in chemical composition with diverse medicinal benefits.
It is therefore imperative to note that adding Chaga Mushroom Supplements or consuming it as Tea would positively impact health conditions regardless of age or gender if incorporated into dietary plans holistically.
If only everything that lowered cholesterol and blood sugar levels was as enjoyable as a cup of Chaga mushroom tea.
Lowers cholesterol and blood sugar levels
Chaga mushroom extract has the potential to regulate cholesterol and blood sugar levels. Here are some ways it can help in this regard:
Chaga mushroom consumption can lower bad LDL cholesterol levels while increasing good HDL cholesterol levels.

It can also reduce blood sugar spikes by inhibiting an enzyme that breaks down carbohydrates into glucose.

The mushroom may lower insulin resistance, lowering the risk of developing type 2 diabetes.

By reducing inflammation, it may also indirectly improve cholesterol and blood sugar levels.
Additionally, Chaga mushroom extract provides antioxidant benefits and boosts immunity. It's important to note that more research is required to fully understand the extent of its health benefits.
Pro Tip: Always speak with a healthcare professional before adding any new supplements to your diet.
Add a little Chaga mushroom to your workout routine and you'll be running marathons before you even finish your morning coffee.
Enhances physical endurance
The Chaga mushroom possesses the ability to promote physical endurance. This powerful superfood is an effective way to boost your stamina and energy levels.
Chaga contains a natural abundance of antioxidants and anti-inflammatory properties that help to reduce muscle damage caused by strenuous physical activity. By incorporating Chaga mushroom into your diet regularly, you can improve your athletic performance, build strength and sustain energy during intense workouts.
What's more, Chaga mushroom extract also helps in reducing post-workout inflammation caused by oxidative stress as it enhances the immune system response.
Interestingly, many legendary athletes have vouched for the benefits of Chaga mushrooms in augmenting their physical endurance during training sessions and competitions. One such tale highlights Swedish skier Gunde Svan who credited chaga tea for his successful career in ski racing.
Overall, including Chaga mushroom in your diet can proactively improve your physical endurance making it an essential part of any athlete's health regimen.
Trade in your morning coffee for Chaga mushroom and you'll be sharper than a hedgehog's quills all day long.
Improves mental clarity and concentration
Chaga mushroom has been found to enhance cognitive function by boosting mental clarity and focus. This medicinal mushroom contains unique polysaccharides and betulinic acid, which can help reduce inflammation, combat stress, and improve mood. Studies have shown that Chaga can increase acetylcholine levels in the brain, a neurotransmitter that plays a key role in memory and attention.
Consuming Chaga mushroom regularly can help individuals maintain alertness and concentration, allowing them to complete tasks more efficiently. Additionally, Chaga's antioxidants and immune-boosting properties also protect the brain from oxidative damage caused by free radicals.
Incorporating Chaga mushroom into one's daily diet can be highly beneficial for individuals seeking improved mental performance. Its natural ability to enhance mental clarity while boosting energy levels without any side effects makes it an ideal choice for students, professionals or anyone with high-stress lifestyles. Don't miss out on the potent health benefits of Chaga mushroom - make it a part of your health regimen today! Get your daily dose of Chaga mushroom by brewing it into a tea or just sprinkle it on your cereal - because breakfast is the most important mushroom of the day!
How to consume Chaga mushroom
To consume chaga mushroom with its powerful health benefits, you have multiple options. Choose from tea or tincture, capsules or tablets, powder or extracts. Each sub-section of this section will provide you with a unique solution to incorporate chaga mushroom in your diet.
Tea or tincture
To enjoy the benefits of Chaga mushroom, one can consume it in various ways. Here are some details about the popular methods - Chaga tea or Chaga tincture.
Chaga Tea: One can prepare this by using dried and powdered Chaga mushrooms. Brew a teaspoonful of powder in hot water for 5-10 minutes, strain and serve.

Chaga Tincture: This is prepared by soaking chopped Chaga mushroom in high-proof alcohol for several weeks to draw out its active compounds. A few drops can be added to a glass of water or any other beverage.

Benefits: Both these methods offer various health benefits like improving immunity, reducing inflammation, providing antioxidants and boosting energy levels.

Cautions: Since Chaga may interact with certain medications, consult your doctor before consuming it. Also, those with allergies to mushrooms should avoid it.
Apart from these methods, one can incorporate Chaga mushroom powder into smoothies or use it as a seasoning. Be creative with how you consume it!
Some suggestions include adding honey or lemon to the tea for taste or using organic alcohol to make tinctures. Additionally, storing Chaga in a cool and dry place helps retain its nutrients for longer durations.
If you're not a fan of chugging tea, popping a pill is a much easier way to get your daily dose of fungal goodness.
Capsules or tablets
For those looking to consume Chaga mushroom, there are various forms available. One of the options is taking Chaga in pills or tablets. A tablet is a compressed form of the mushroom, while capsules consist of powdered Chaga inside a hard or soft shell. The dosage and instructions can vary by brand and product, so it's essential to follow the recommendations on the package. Here's a table comparing popular brands:
Brand Name Type Dosage Nature's Way Capsule 2 capsules twice daily Purica Capsule 1-2 capsules twice daily
It's also crucial to purchase from reputable sources to ensure quality. Furthermore, it's important not to rely entirely on supplements for Chaga intake as consuming whole foods is always optimal for obtaining nutrients. Instead, consider incorporating it into your diet through teas or snacks. Interestingly, Siberians have used Chaga for centuries as part of their traditional medicine practices. They referred to it as 'The Gift from God' and believed in its ability to cure numerous ailments ranging from stomach pain to tuberculosis. Choose your own adventure in mushroom consumption: go for the powder for a convenient sprinkle, or extracts for a 'shot' of fungi goodness.
Powder or extracts
For consuming Chaga mushroom, you can choose between the powder or extracts. Here are some important points to consider:
Chaga mushroom powder can be easily added to your food or beverages.

Extracts are more concentrated and can have a stronger effect on your body.

Extracts come in different forms such as tinctures, teas, or capsules.

The extraction method used can affect the potency and quality of the extract.

Powders may provide fiber and other beneficial nutrients while extracts might offer higher concentrations of specific compounds.

Consulting with a healthcare professional is recommended before taking any form of Chaga mushroom supplement.
Chaga mushroom has been traditionally used for centuries and has numerous potential health benefits. It is important to note that research on this topic is still limited and ongoing.
If you opt for an extract, choose one that is made using a reputable method and from a reliable source. Avoid consuming raw Chaga mushrooms as they may not be safe to eat.
To make the most out of the Chaga mushroom supplement, consider incorporating it into your routine consistently rather than taking it sporadically. Additionally, you can mix the powder with other healthy ingredients like fruits and vegetables to enhance its flavor profile.
Eating Chaga mushrooms may have some side effects, but at least you'll have an excuse for your sudden burst of energy and unusual behavior.
Precautions and possible side effects of consuming Chaga mushroom
To ensure that you consume Chaga mushroom safely, this section on Precautions and possible side effects of consuming Chaga mushroom with Avoiding Chaga mushroom if allergic to mushrooms, May cause stomach upset, May interfere with blood sugar control, May interact with certain medications, including blood thinners, and Consulting a healthcare provider before consuming Chaga mushroom is a must. Be sure to read through each sub-section to understand the potential risks and precautions associated with consuming Chaga mushroom.
Avoid Chaga mushroom if allergic to mushrooms
Individuals with mushroom allergies should steer clear of Chaga mushrooms. Symptoms of a mushroom allergy include itchiness, rashes or swelling around the mouth, throat, and eyes. If you experience any of these symptoms after consumption, immediate medical consultation is recommended.
In addition to allergies, Chaga mushrooms may interact negatively with medication for diabetes, blood thinning and high blood pressure if consumed in excessive amounts. It's important to consult with a healthcare professional before consuming Chaga mushrooms.
Furthermore, pregnant and breastfeeding women must avoid consuming Chaga mushrooms due to insufficient research on the effects on both mother and infant.
Chaga has been used for centuries as medicinal mushroom by traditional healers in Northern Europe and Russia.
It's essential to take precautions while consuming Chaga mushrooms for its numerous health benefits, but only after consulting with a healthcare provider to ensure they are safe and will not interact with any preexisting conditions or medication being taken.
Looks like Chaga mushroom is not just a fungus, but also a fun guest at the toilet party.
May cause stomach upset
Consuming Chaga mushroom may lead to stomach discomfort due to its high fiber content and potential detoxification effects. This can cause temporary bloating, gas or diarrhea in some people. It is advisable to start with small doses and gradually increase the amount over time.
To avoid these side effects, it is recommended to consume Chaga tea along with meals and stay hydrated throughout the day. Additionally, it is important to purchase organic and naturally harvested Chaga mushrooms from reputable sources to ensure its purity and potency.
It is worth noting that these side effects are not experienced by everyone and may vary depending on individual health conditions and dosage levels. Seeking medical advice before consuming Chaga mushrooms is recommended for people who are pregnant, breastfeeding or have underlying medical conditions.
Legend has it that Siberian hunters utilized Chaga mushroom for sustaining their energy during long expeditions through harsh weather conditions. Today, Chaga mushrooms continue to be a popular natural supplement for immunity boosting, digestion improvement and anxiety relief. However, care must be taken while consuming them in order to receive the maximum benefits without any adverse effects.
Looks like diabetics will have to stick to boring old coffee instead of chugging on Chaga mushroom smoothies.
May interfere with blood sugar control
Consuming Chaga mushroom may have an effect on regulating blood sugar levels. It is important to note that individuals with diabetes or hypoglycemia should be cautious when consuming this superfood.
Chaga mushroom's antioxidant and anti-inflammatory properties can aid in blood sugar control by reducing inflammation and oxidative stress in the pancreas. However, it may interact with medications prescribed to regulate blood sugar, leading to potentially harmful side effects.
Those who take insulin or other hypoglycemic medications must monitor their blood sugar levels closely when incorporating Chaga into their diet. Consulting a healthcare professional is strongly recommended to prevent any unwanted complications.
In traditional medicine, Chaga has been used for centuries as a natural remedy for ailments including cancer, chronic fatigue syndrome, and digestive issues. With modern research continuing to prove its potential benefits, it is increasingly popular but should be consumed with precaution and caution.
Looks like you'll have to choose between your love for Chaga and your love for not bleeding out.
May interact with certain medications, including blood thinners
Consumption of Chaga mushrooms may have adverse effects on people taking certain medications, such as blood thinners. The mushroom may alter the way these drugs function in the body, leading to severe complications. It is crucial to discuss any pre-existing conditions and medications with a healthcare professional before consuming.
In addition to the interaction with blood thinners, Chaga mushrooms may interact with other drugs that have similar functions, such as insulin or diabetes medications. People taking these drugs should be extra cautious and consult their doctors before consuming Chaga mushrooms.
It is essential to note that while many herbal supplements are claimed to be safe, they can still pose risks when taken with certain prescription drugs. Consulting a healthcare professional before consuming any supplement is crucial for one's well-being.
Historically, Chaga mushrooms have been used in traditional medicine for their various purported benefits. However, caution must be exercised when combining them with specific medications. While few studies support the potential health benefits of Chaga mushrooms, more scientific research is needed to confirm its safety profile and interactions with different medicines. Make sure to consult a healthcare provider before consuming Chaga mushroom, unless you want your doctor to give you a mushroom-shaped lecture on self-medication.
Consult a healthcare provider before consuming Chaga mushroom
Before consuming Chaga mushroom, it is recommended to seek advice from a medical professional. Chaga mushroom can cause allergic reactions or interact with medications that a person may already be taking. It is essential to discuss the individual's health history and current medication consumption with a healthcare practitioner to avoid any adverse effects.
In addition to consulting with a doctor, it is essential to note potential side effects of Chaga mushroom consumption, such as digestive issues or low blood pressure. Pregnant and breastfeeding women should avoid consuming Chaga mushrooms as they lack adequate scientific research on their safety.
Moreover, individuals who are about to undergo surgery should not consume Chaga mushrooms as they can increase the risk of bleeding. The dosage of Chaga mushrooms should also be taken into consideration as consuming excessive amounts can be harmful.
It is suggested only to consume high-quality and organic sources of Chaga mushrooms for maximum benefits. It is also essential to start with a small quantity initially and gradually increase the amount.
Who knew that the key to good health was found in a fungus that looks like something you'd scrape off a tree?
Conclusion: Chaga mushroom as a powerful source of health benefits.
Chaga mushroom is a remarkable resource of undeniable health benefits. Its vast range of advantages encompasses natural immune-boosting properties, antioxidant effects and anti-inflammatory attributes. With its rich blend of nutrients and active compounds, this humble fungus has been used for centuries as an herbal remedy in traditional medicine practices worldwide.
The potent medicinal properties found in Chaga mushroom make it a powerful ally to help combat illnesses such as cancer, diabetes and heart disease. But there is more to this mushroom than its disease-fighting qualities. Its ability to bolster brain function, reduce stress and improve energy levels are just some additional qualities that make this fungus so valuable.
Chaga mushroom can help alleviate symptoms of fatigue, anxiety and depression while promoting overall wellbeing. As nature's answer to modern-day health complications, the benefits associated with this superfood cannot be overlooked. Embrace the healing power of Chaga today, and achieve optimal physical and mental health for a better tomorrow.
Frequently Asked Questions
1. What is Chaga?
Chaga is a type of mushroom that grows on the bark of birch trees in cold climates. It has been used for centuries in traditional medicine for its health benefits.
2. What are the health benefits of Chaga?
Chaga is believed to have powerful antioxidant properties, promote immune system function, and help to regulate blood sugar levels. It may also have anti-inflammatory, antimicrobial, and anti-cancer effects.
3. How do I consume Chaga?
Chaga can be consumed as a tea, extract, powder, or capsule. It is important to source quality Chaga from a reputable supplier and to follow dosage instructions carefully.
4. Is Chaga safe to use?
While Chaga is generally considered safe for most people, it may interact with certain medications and supplements. It is best to consult with a healthcare provider before starting to use Chaga.
5. Can Chaga be used to treat or prevent any health conditions?
While there is limited scientific research on the specific health benefits of Chaga, some studies suggest that it may be helpful in managing certain conditions such as inflammation, diabetes, and cancer. However, more research is needed.
6. Does Chaga really have "immortality" properties?
While Chaga has been referred to as the "Mushroom of Immortality", there is no evidence to suggest that it can grant immortality or increase lifespan. However, it may have anti-aging effects and contribute to overall health and well-being.