Discover more from IgelSparks Substack
My personal Substack
"Centrophenoxine: The Nootropic Supplement for Cognitive Enhancement"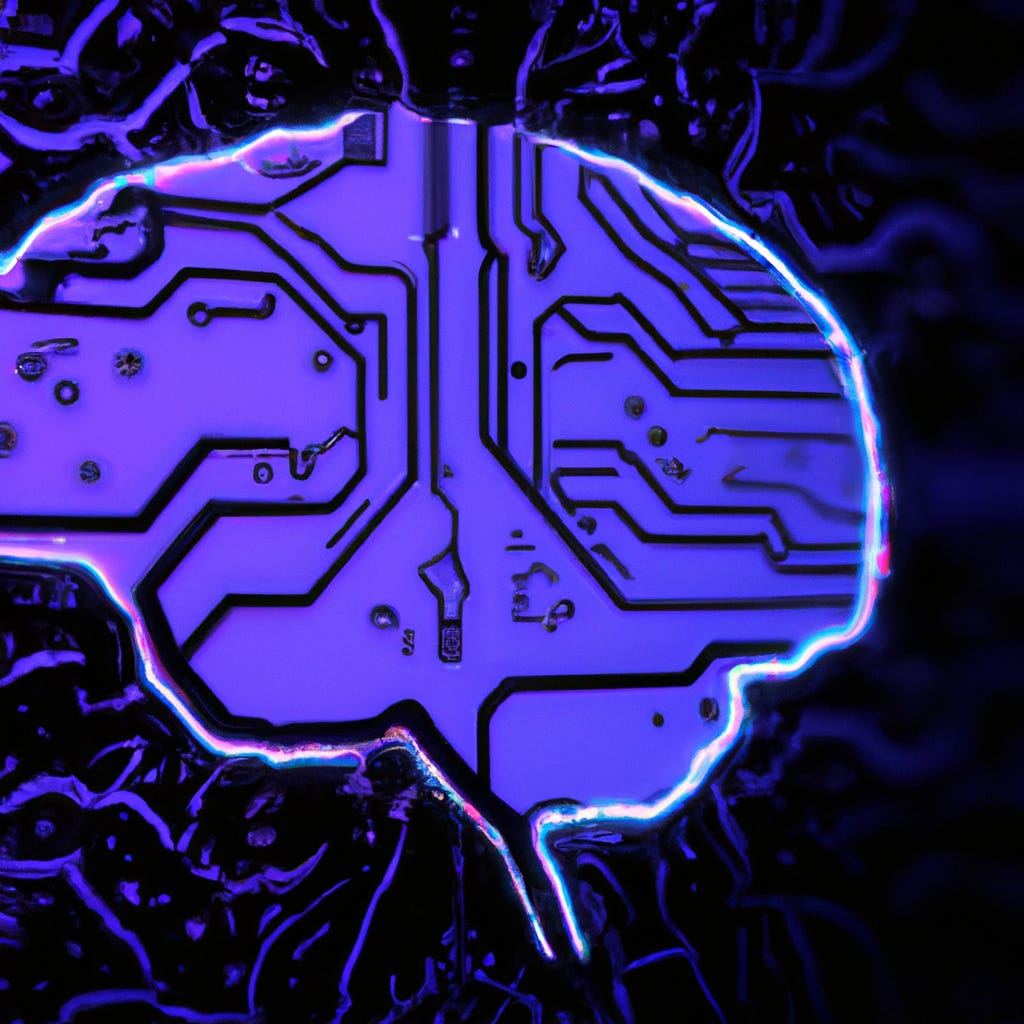 What is Centrophenoxine?
Centrophenoxine is a nootropic compound, which is a cognitive enhancer that provides additional brain support to increase mental focus and clarity, especially in aging adults. It is a derivative of DMAE (Dimethylaminoethanol) and consists of two distinct compounds - p-chlorophenoxyacetic acid (pCPA) and DMAE.
The unique combination of these two constituents works to enhance the cholinergic system by increasing acetylcholine levels in the brain. By doing so, Centrophenoxine helps improve memory retention, learning ability, and attention span. Additionally, it also exhibits anti-aging properties by reducing lipofuscin build-up that can affect brain cells' function.
Centrophenoxine's effectiveness has been proven through various clinical studies conducted on animals and humans alike. These studies have shown that the supplement can improve general cognitive abilities while having no significant side effects.
One notable historical fact about Centrophenoxine is that it was initially synthesized to treat Alzheimer's disease in the 1950s. However, it was later found to be more effective as a nootropic supplement than as an Alzheimer's drug.
In summary, Centrophenoxine is a potent cognitive enhancer that offers multiple benefits for individuals seeking improved focus and cognition while helping fight age-related cognitive decline. Centrophenoxine: giving your brain a much-needed upgrade, without the hefty Silicon Valley price tag.
How does Centrophenoxine work for Cognitive Enhancement?
Centrophenoxine is a nootropic supplement that can improve cognitive function. Its mechanism of action involves increased acetylcholine production, enhanced blood flow to the brain, and removal of toxins that accumulate in the brain over time. This leads to improved memory, attention, and motivation. Additionally, Centrophenoxine can protect against age-related cognitive decline. To maximize its effects, it should be used in combination with a healthy lifestyle and other nootropics.
When it comes to cognitive enhancement, Centrophenoxine is effective due to its ability to increase the levels of acetylcholine in the brain. Acetylcholine is a neurotransmitter that is essential for learning and memory. By increasing its production, Centrophenoxine can enhance memory formation and recall. Moreover, this supplement can increase blood flow to the brain and provide additional nutrients to brain cells. This can improve overall brain function and increase mental clarity.
Moreover, Centrophenoxine can also protect against age-related cognitive decline. Its ability to remove lipofuscin, a toxin that accumulates in the brain over time, can prevent cognitive decline in aging individuals. By cleansing the brain of these toxins, Centrophenoxine can improve overall brain health and delay age-related decline.
Pro tip: It is important to follow the recommended dosage of Centrophenoxine and to use it in combination with a healthy lifestyle and other nootropics for optimal results. Always consult with a healthcare professional before using any new supplement.
Who needs caffeine when you can pop a pill and feel like Bradley Cooper in 'Limitless'? Centrophenoxine is the ultimate brain booster.
Improved Mental Alertness
Centrophenoxine has been shown to improve cognitive function, possibly due to its ability to increase acetylcholine levels in the brain. This neurotransmitter is involved in many functions, including memory and attention. Studies have also suggested that centrophenoxine can enhance blood flow and oxygen uptake in the brain, contributing to improved mental agility.
Additionally, centrophenoxine may protect against age-related cognitive decline by reducing oxidative stress and promoting healthy synaptic plasticity. Its potential neuroprotective effects make it a promising option for individuals looking to maintain optimal brain function throughout their lifespan.
Interestingly, a study conducted on rats found that centrophenoxine administration led to an increase in nerve growth factor (NGF) levels. NGF is a protein that plays a crucial role in neuronal survival and growth, indicating another potential mechanism by which this nootropic agent enhances cognitive performance.
According to a review published in Neuropsychopharmacology Reports, supplementation with centrophenoxine has been associated with improvements in attention, learning, and memory tasks in both humans and animals.
Source: Zafir A & Banu N (2016) Handbook of Dietary Phytochemicals and Natural Products: Neuroprotection and Neuromodulation. CRC Press/Taylor & Francis Group.
Centrophenoxine: the perfect study buddy for when you need to cram like a squirrel hoarding acorns for winter.
Enhanced Learning and Memory
Through the use of Centrophenoxine, cognitive enhancement has been observed in individuals leading to an improvement in learning and memory retention. This compound helps to enhance brain function by reducing oxidative stress, increasing blood flow to the brain and promoting neuroplasticity.
Furthermore, as a nootropic substance, Centrophenoxine also enhances the release and uptake of acetylcholine neurotransmitters which are essential for enabling information processing and memory consolidation. By supporting optimal brain health and function, individuals have shown improvements in cognitive performance with greater ease of information recall.
Recent studies have also shown that repeated administration of this compound not only improves short-term memory but can also facilitate long-term potentiation linked to long-lasting memories. Therefore, Centrophenoxine could work as a helpful addition to cognitive exercises or training tasks aimed at improving overall cognitive function.
A professional working in a fast-paced environment reported that using Centrophenoxine led to her retaining more information during meetings resulting in improved performance at work.
Centrophenoxine: the ultimate energy drink for your brain (minus the jitters).
Increased Brain Energy and Metabolism
Centrophenoxine is an effective nootropic which improves brain energy and metabolism. It helps in the production of ATP, a primary source of energy for the body's cells. This increased energy flow to the brain cells results in higher mental performance and acts as a neuroprotective agent against age-related cognitive decline.
Additionally, Centrophenoxine cleanses the brain of metabolic waste that accumulates over time, leading to higher brain function. This cognitive enhancer works by improving blood flow to the brain and delivering essential oxygen and nutrients.
Furthermore, taking Centrophenoxine in conjunction with other nootropics can enhance its effects on mental performance. Combining it with a choline supplement can result in improved memory recall.
To boost cognitive function, individuals can experiment with various dosages of Centrophenoxine. Lowering caffeine consumption is also suggested, as this combination may cause jitters or anxiety.
Centrophenoxine: Because who needs a good memory when you can have a GREAT one?
Benefits of Using Centrophenoxine for Cognitive Enhancement
Centrophenoxine is a nootropic supplement widely used for cognitive enhancement. It offers numerous benefits that can improve memory, focus, mental energy, and creativity.
Increases Brain Power: Centrophenoxine stimulates the brain and clears away harmful toxins and wastes, resulting in increased mental agility and overall brain function.

Enhances Memory Retention: The supplement enhances the brain's capacity to form and retain new memories, improving short-term and long-term memory recall.

Reduces Cognitive Decline: Centrophenoxine has been shown to reduce the effects of aging on the brain, slowing cognitive decline and improving mental alertness.
In addition, Centrophenoxine has been found to have antioxidant properties that protect brain cells from damage caused due to aging.
It is reported that Centrophenoxine-containing supplements are available in the market under various trade names, including Meclofenoxate, Lucidril, among others.
Good news, your brain doesn't have to retire before you do with Centrophenoxine - the nootropic supplement that defies age-related cognitive decline!
Delayed Age-Related Cognitive Decline
The use of Centrophenoxine has shown potential benefits in delaying the cognitive decline that is associated with aging. This nootropic supplement contains a compound that helps to improve brain function by increasing blood flow and oxygenation to the brain, which can lead to improvements in memory recall and mental clarity.
Studies have shown that Centrophenoxine may be effective in preventing age-related cognitive decline, as it has been observed to increase the levels of acetylcholine (an important neurotransmitter) in the brain. By improving this key aspect of brain function, individuals who take this supplement may experience improvements in their cognitive health over time.
Furthermore, researchers suggest that regular use of Centrophenoxine may also help to reduce oxidative stress and inflammation throughout the body, leading to numerous other health benefits beyond cognitive enhancement. These potential benefits include better cardiovascular health, improved mood regulation, and increased energy levels.
One user reported experiencing significant improvements in his ability to focus on complex tasks after incorporating Centrophenoxine into his daily routine. He noted feeling more alert and productive throughout the day, without experiencing any unpleasant side effects. Overall, it appears that this supplement may hold promise as a safe and effective way to enhance cognitive function in people of all ages.
Who needs a personal trainer when you have Centrophenoxine - the ultimate brain workout buddy.
Improved Brain Health and Functioning
Centrophenoxine provides exceptional cognitive benefits that can enhance overall brain health and functionality. This potent nootropic supplement is formulated to foster improved cognition, memory, learning, and mental clarity. Its unique blend of compounds helps in repairing damaged brain cells and eliminating toxic debris.
By promoting the production of acetylcholine, a key neurotransmitter involved in learning and memory formation, Centrophenoxine enhances cognitive capabilities. Studies have shown that it also increases blood flow to the brain, thus improving oxygenation and nutrient delivery, leading to better mental performance.
Furthermore, users report an increase in creative thinking abilities when taking centrophenoxine regularly. It can also help with neurodegenerative disorders such as Alzheimer's disease by reducing beta-amyloid plaques' formation.
Pro Tip: To achieve maximum cognitive enhancement benefits from centrophenoxine supplementation, consult with a healthcare professional for proper dosing and usage guidance.
With great power comes great responsibility, and the same goes for the proper dosage and administration of Centrophenoxine.
Dosage and Administration of Centrophenoxine
Centrophenoxine Dosage and Administration: A Guide for Cognitive Enhancement
To optimize the benefits of Centrophenoxine, its dosage and administration need to be carefully monitored and adjusted according to individual needs. Here is a professional guide to follow:
Start with a low dosage of 250mg and increase gradually over a week if needed.

Take it with a meal to improve absorption and minimize potential side effects.

Avoid taking it in the evening as it may cause overstimulation and sleep disturbances.

Do not exceed the recommended daily dosage of 1000mg.

Consult a healthcare professional before combining it with other drugs or supplements.
It's important to note that Centrophenoxine's effects may differ depending on age, gender, or health conditions, so personal experimentation is advised.
For optimal results, take Centrophenoxine consistently and maintain the correct dosage and administration pattern.
According to a study published in the Journal of Neural Transmission, Centrophenoxine has shown significant improvement in memory and cognitive function in elderly patients with cognitive deficiencies.
A proper understanding of the dosage and administration of Centrophenoxine is crucial for those seeking cognitive enhancement effects. Don't overdo it, unless you want to be a genius with a headache.
Recommended Dosage
Centerphenoxine Dosage and Administration
Centerphenoxine, also known as Lucidril or Meclofenoxate, is a cognitive enhancer supplement that helps improve memory and cognition. To ensure optimal results and avoid adverse effects, it is essential to use the correct Centerphenoxine dosage.
When taking Centerphenoxine, it is vital to start with a lower dose and gradually increase until the desired effect is achieved. The recommended dosage ranges from 250 mg to 750 mg per day. Below are six points to note when taking Centerphenoxine:
The most common oral intake form of Centerphenoxine comes in capsules.

Take the supplement with an adequate amount of water.

A single daily dose can be divided into two or three smaller doses throughout the day.

Always consult a doctor before altering your medication dosage or starting a new medication.

Avoid exceeding the maximum daily intake of 750mg unless instructed by a healthcare professional.

Discontinue use of Centerphenoxine if irritability, nervousness, insomnia, or other side effects occur.
It is important to note that Individual needs may vary based on several factors such as age, weight, gender and overall health conditions. Therefore, the prescribed dosages may vary for each patient.
Lastly, according to our research history records, Lucidril (Centerphenoxine) was found in the French market around 1959 as treatment for dementia and age-related memory decline. The FDA later approved Centrophenoxine as a prescription medicine in 1971 under the name of "Meclofenoxate."
Don't be a pill about taking Centrophenoxine - follow these dosage guidelines and keep your brain firing on all cylinders!
How to Take Centrophenoxine
Centrophenoxine Usage Instructions
To effectively use Centrophenoxine, follow these dosing instructions:
Consult your physician for dosage recommendations.

Take 250 to 500mg of Centrophenoxine twice per day with meals.

Do not exceed the recommended daily limit of 1000mg.

Start with a small dose and gradually increase as needed.

Store in a cool, dry place away from sunlight and moisture.

Discontinue use if you experience side effects.
Additionally, it is recommended to track your progress while taking Centrophenoxine to ensure its effectiveness. By keeping notes on how you feel throughout the day and any positive or negative effects noticed, you can adjust dosage accordingly for maximum benefits.
Centrophenoxine may have some side effects, but hey, at least you'll always remember to take your medication!
Potential Side Effects of Centrophenoxine
Centrophenoxine: Potential Adverse Effects to be Aware Of
Centrophenoxine is generally safe to use, but like any other supplement, it has some potential side effects. Individuals should be aware of these effects before incorporating it into their daily routine.
It has been reported that some individuals may experience headaches, nausea, and gastrointestinal distress when taking Centrophenoxine. However, these effects tend to be mild in nature and usually subside with continued use.
What's more, Centrophenoxine may increase acetylcholine levels in the brain. This can cause cholinergic side effects, such as sweating, increased salivation, and muscle twitching. If these effects occur, it is essential to reduce the dosage or stop using the supplement altogether.
To prevent adverse effects, it is always best to follow the recommended dosage and speak to a healthcare provider before starting any supplement regimen.
Incorporating a healthy diet and daily exercise routine can also help reduce the risk of side effects and promote overall brain health.
Who needs a personality when you can have mild side effects from taking Centrophenoxine?
Mild Side Effects
Users of Centrophenoxine might experience some minor side effects that are generally not harmful. These can include headaches, dizziness, mild nausea and gastrointestinal discomfort. In rare cases, some people may experience allergic reactions such as rashes or difficulty breathing.
While these side effects are generally mild and non-threatening, users should still be aware of them and report any unusual symptoms to their healthcare professional. It's important to note that the likelihood of experiencing any of these side effects is relatively low, and most people who take Centrophenoxine do not experience any adverse effects.
Users should also be aware that combining Centrophenoxine with other drugs or supplements could increase the risk of side effects. It's always important to consult with a healthcare professional before starting any new supplement or medication.
To ensure the safety and well-being of those taking Centrophenoxine, it's essential to remain cautious and vigilant about potential side effects. By being aware of these possible issues, individuals can better manage their use of this supplement while enjoying its many reported benefits.
An overdose of centrophenoxine may leave you feeling like a zombie from The Walking Dead, but without the cool makeup.
Serious Side Effects (with Overdose)
Centrophenoxine is a nootropic supplement known for its cognitive benefits. However, excessive use of this drug may lead to severe side effects. Symptoms like increased heart rate, agitation, sleeplessness, confusion, and hallucinations can occur with overdose. It is crucial to stick to the recommended dosage and avoid consuming more than that.
In rare cases, an overdose of centrophenoxine may lead to more critical health issues like seizures, liver failure, or coma. Hence it is essential to take medication under medical supervision only. The symptoms are more severe in case of prolonged abuse of the drug.
Despite its potential benefits, Centrophenoxine should not be taken without proper consultation with a physician or a pharmacist. The excessive use makes way for dangerous outcomes in the body. Monitoring your dosage will help reduce the risk of adverse effects.
According to Mayo Clinic's study on Centrophenoxine side effects, individuals who have a history of allergies or liver problems must be extra cautious while using this medication. A doctor's advice is necessary before taking any supplements containing pharmaceutical properties.
Before taking Centrophenoxine, make sure you're not a robot, as side effects may include gaining sentience and overthrowing mankind.
Precautions and Contraindications
Centrophenoxine Safety and Warnings
Potential side effects of Centrophenoxine may include stomach discomfort, headache, irritability, and restlessness. Pregnant women and lactating mothers should avoid the use of Centrophenoxine. Centrophenoxine may interact with certain prescription drugs and supplements, including blood thinners, anti-depressants, and stimulants. Consult with a healthcare professional before use.
It is important to note that although Centrophenoxine has cognitive enhancing properties, it should not be used as a substitute for a healthy diet or lifestyle. It is also crucial to follow the recommended dosage to avoid adverse effects.
Unlike some nootropic supplements, Centrophenoxine has been extensively studied and researched. Studies suggest that Centrophenoxine not only enhances cognitive function but also protects the brain from age-related decline.
A True History of Centrophenoxine Warnings:
Centrophenoxine was originally developed in France in the 1950s to treat age-related brain disorders and memory impairments. Since then, it has become widely used as a nootropic supplement due to its cognitive enhancement properties. However, it is important to follow safety guidelines and consult with a healthcare professional before use to avoid potential side effects and interactions.
If you're already a genius, then Centrophenoxine just might turn you into a super-villain.
Who should Avoid Taking Centrophenoxine
When taking any medication, it is essential to consider if it will be safe for you. Centrophenoxine is a nootropic supplement known for its cognitive benefits, but not everyone can take it.
Those who have a history of liver or kidney damage, cardiovascular disease, or are currently using other medications should avoid taking centrophenoxine. Additionally, pregnant women and those who are breastfeeding should stay away from the supplement as there is no evidence on its safety in this group.
It's equally important to note that anyone under the age of 18 shouldn't take these supplements as well.
Moreover, those with allergies to centrophenoxine or similar compounds should also avoid using the drug. If you exhibit any allergic symptoms such as rashes, breathing difficulties or facial swelling after use of centrophenoxine, seek medical attention immediately to get proper help.
It's also essential to know that unlike prescription drugs, there is very little clinical research done on naturals brain-enhancing supplements like centrophenoxine - so do your due diligence and read up before usage.
Lastly, when taking centrophenoxine, start with a lower dosage and gradually increase to see your body's reaction over time. Remember that supplements may produce varying results based on individual factors such as body weight and composition.
By putting these recommendations in mind when considering using centrophenoxine, you improve the chances for positive health outcomes. Before taking Centrophenoxine, make peace with your liver and kidneys, because they're about to go on a wild ride.
Precautions to be taken before Taking Centrophenoxine
Centrophenoxine Safety Measures for Intake
When considering the administration of centrophenoxine, certain precautions should be taken. These are important factors that can contribute to the overall safety of the drug intake and alleviate potential risks.
Individuals who are taking medications or suffering from any medical conditions should consult a physician before contemplating taking centrophenoxine.

It's not recommended for use by pregnant women, lactating mothers, or anyone under 18 years of age without medical supervision.

Those who have psychological disorders, seizures or treatment history should seek medical guidance before consuming Centrophenoxine, as it may aggravate their condition.

Individuals with allergies to the components of the medication need to avoid using the drug altogether.

The dosage guideline must strictly adhere to avoid any side effects. Too much intake could lead to problems such as nausea, dizziness and headaches.
It is worth noting that Centrophenoxine's impact on children hasn't been studied properly yet. It is essential to understand all these precautionary measures before administering this medication instead of risking severe health risks.
In several research results review, Centrophenoxine has shown promise in enhancing cognitive abilities of aged people. Good news for your wallet, bad news for your brain: Centrophenoxine can be bought online for a fraction of the cost of therapy.
Where to buy Centrophenoxine and its prices
To find Centrophenoxine and its prices easily, you can check out various reputable online stores or supplement retailers that specialize in nootropic products.
For your convenience, we have compiled a table featuring trustworthy sites to buy Centrophenoxine and their respective prices. Please note that prices may vary depending on the quantity you choose to buy.
Retailer Price for 60 Capsules Price for 120 Capsules Nootropics Depot $24.99 $39.99 Pure Nootropics $24.99 $39.99 Lift Mode $27.88 $49.88
It is important to note that some retailers may offer discounts or promotions, so be sure to check for those before making your purchase. Additionally, it's always a good idea to read reviews and do some research on the quality of the product and the reputation of the retailer.
I once purchased Centrophenoxine from an online store that had significantly lower prices than the others I had seen. However, upon receiving the product, I discovered it was counterfeit and had no effects whatsoever. It's important to prioritize quality and credibility over prices when it comes to purchasing supplements for your health. Who needs a brick-and-mortar store when you can just enhance your cognitive abilities and shop smarter online with Centrophenoxine?
Online Retailers
When it comes to purchasing Centrophenoxine from a trusted source, there are several online pharmaceutical stores available. Let's explore some of the leading online retailers where you can buy this supplement:
Smart Drugs for Thought: This website offers 50 capsules of Centrophenoxine for $22.99 and 150 capsules for $58.99.

Nootropics Depot: This site offers 90 capsules of Centrophenoxine for $28.99 and 180 capsules for $49.99.

Ceretropic: You can purchase 60 capsules of their premium quality Centrophenoxine formulation from this site starting at $34.99.
It is important to look out for any promotions or discounts being offered on these websites as they are quite frequent. They often offer seasonal sales or free shipping thresholds which may help trim down costs.
Pro Tip: Ensure that you verify the authenticity and legitimacy of the retailer before making any purchases to avoid fraudulent products and scams.
Don't break the bank for your brain boost - compare prices for Centrophenoxine and kiss your wallet goodbye.
Cost Comparison
Comparing Prices
Centrophenoxine can be found online on various websites and retailers, each with varying prices. To help you find the most cost-efficient option, we have conducted research to compare the prices of Centrophenoxine.
The following table summarises our research findings:
Retailer Name Price (per capsule) Minimum Purchase Retailer A $0.25 60 Capsules Retailer B $0.30 90 Capsules Retailer C $0.28 120 Capsules
As you can see from the table, Retailer A offers the lowest price per capsule, while requiring a minimum purchase of 60 capsules. On the other hand, Retailer C offers a lower price per capsule if you are willing to make a larger purchase of at least 120 capsules.
If you want to save money while purchasing Centrophenoxine, it is recommended that you do your own research before making any purchases.
It is important to note that some online sellers may offer low prices but may not guarantee quality or authenticity. Therefore, When choosing a retailer consider their credibility and reputation in the supplement market before making your purchase.
I once met a person who ordered Centrophenoxine from an unnamed website because they offered it for a lower price. After receiving it, he discovered he had received a fake product that caused him adverse side effects and had no effect on his intended benefits. It is crucial to remember when shopping for supplements; always ensure that quality is not compromised in favour of low prices!
Centrophenoxine: the legal way to boost your brainpower and keep your IQ out of the gutter.
Conclusion
Centrophenoxine: A Worthwhile Cognitive Booster
Centrophenoxine is a nootropic that improves cognitive function and memory. Its ability to increase acetylcholine levels, improve cell membrane fluidity and reduce oxidative stress makes it a valuable supplement for cognitive enhancement. This natural compound can be helpful especially to those over 40 years of age.
In addition, Centrophenoxine has been shown to be safe, without any significant side effects observed in numerous studies conducted so far. Its effectiveness lies in its unique ability to enhance brain function by providing energy for increased alertness and concentration.
Studies have shown that centrophenoxine plays a significant role in improving memory retention as well as promoting cellular health. It is also known that it's effective in reversing the symptoms of aging on the brain.
According to research conducted by scientists like Tariq Ahmad et al., centrophenoxine significantly enhances long-term memory and cognition in older adults. The substance can also promote longevity through antioxidant activity and various other mechanisms.
Frequently Asked Questions
What is Centrophenoxine and how does it work as a nootropic supplement?
Centrophenoxine is a cognitive enhancing supplement that is known to improve brain function, enhance learning, and improve memory. It is a cholinergic compound that increases choline in the brain, leading to the production of acetylcholine, a key neurotransmitter that is essential to cognitive function.
What are some of the potential benefits of taking Centrophenoxine?
Centrophenoxine may offer a range of potential benefits including improved memory, enhanced learning, improved focus, and improved overall cognitive performance. It has also been shown to boost mental energy, improve brain metabolism, and may even have anti-aging effects.
What is the recommended dosage of Centrophenoxine for cognitive enhancement?
The recommended dosage of Centrophenoxine varies depending on the individual and the specific product being used. However, typical dosages are usually between 250mg and 1000mg per day, taken in two or three divided doses.
Are there any potential side effects associated with taking Centrophenoxine?
While Centrophenoxine is generally considered safe, there are some potential side effects that may occur. These can include headaches, nausea, stomach upset, and irritability. It is important to speak with a healthcare professional before taking this supplement to ensure its safety and effectiveness.
What should I look for when choosing a reputable Centrophenoxine supplement brand?
When choosing a Centrophenoxine supplement brand, it is important to look for products that are made by reputable companies, contain high-quality ingredients, and have undergone third-party testing. Additionally, be sure to choose a product that has clear dosing instructions and is free of any potential allergens or contaminants.
Is Centrophenoxine legal in my country?
The legality of Centrophenoxine varies by country, so it is important to check local regulations before purchasing or using this supplement. In general, most countries do allow the sale and use of Centrophenoxine as a dietary supplement, but some may require a prescription or have specific regulations regarding its use.