Discover more from IgelSparks Substack
My personal Substack
"Caralluma Fimbriata: The Natural Appetite Suppressant for Weight Loss"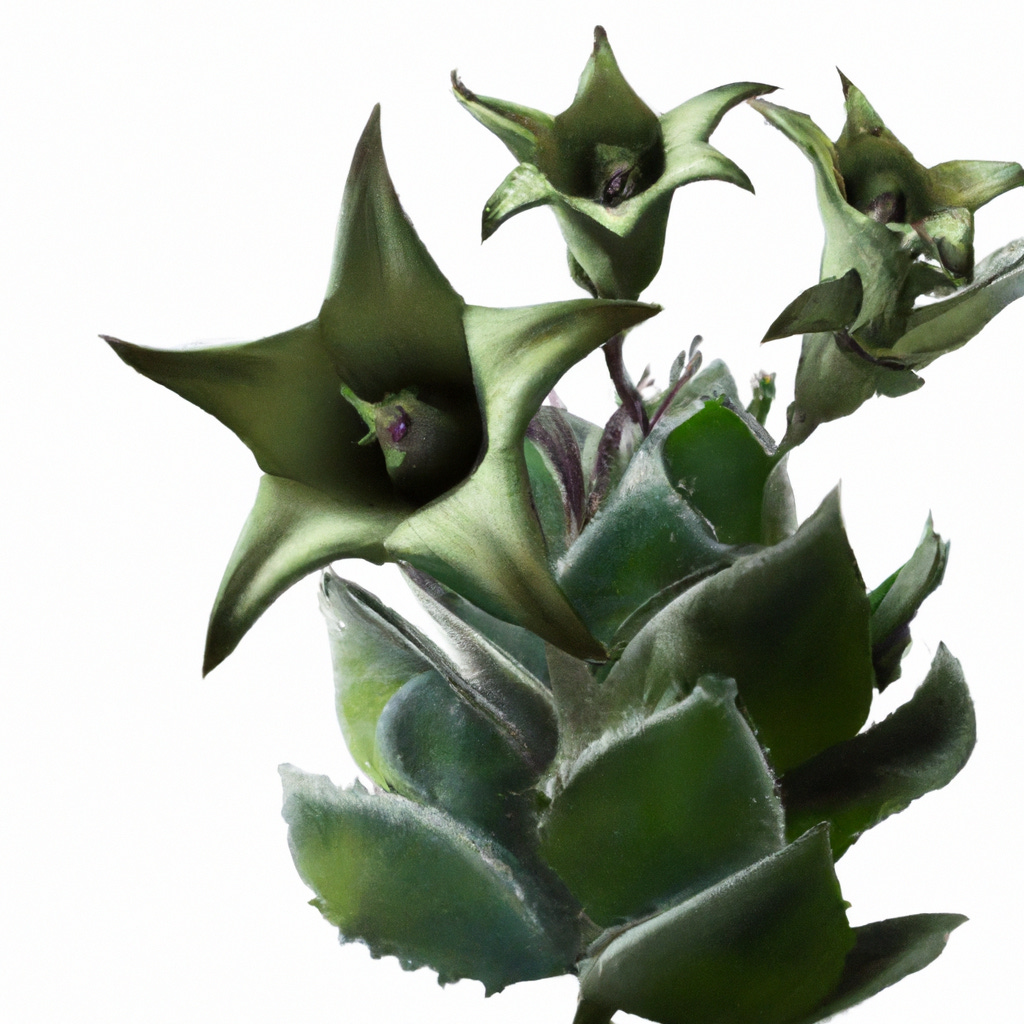 Introduction to Caralluma Fimbriata as a natural weight loss supplement
Caralluma Fimbriata is a natural weight loss supplement that has been gaining popularity in recent years. It is recognized as an effective appetite suppressant, helping individuals control their cravings and reduce their overall calorie intake. The plant-based extract is known for its ability to work on the hunger control center of the brain, making it ideal for people struggling with overeating. It has also shown potential benefits for managing blood sugar levels and improving lipid metabolism.
One significant advantage of Caralluma Fimbriata is that it is entirely natural, unlike many other weight loss supplements available today. Plus, it does not contain any harmful chemicals or synthetic additives, making it a safe option for most people. While clinical research on the supplement's effectiveness is limited, anecdotal evidence suggests that it can be an excellent aid in achieving weight loss goals.
While not a magic pill for obesity, Caralluma Fimbriata offers compelling benefits when paired with a healthy diet and regular exercise routine. By curbing your cravings and reducing your overall calorie intake, it can make sticking to your diet plan more manageable. Moreover, incorporating this supplement into your routine may encourage you to adopt healthier habits that could lead to long-term success.
Historical records suggest that Caralluma Fimbriata has been used as a part of traditional Indian medicine for centuries. Historically, Indian tribes would chomp on the succulent plant while going on lengthy hunts to quell feelings of hunger and thirst - particularly helpful during times when access to food was scarce. As knowledge around these properties became more widespread globally over time - attention turned towards its potential use in combatting overweightness - leading studies and other scholarly works such as this research paper explore its efficacy in greater detail today.
Who needs willpower when you have Caralluma Fimbriata? This natural appetite suppressant is like having a tiny personal trainer in a pill.
How Caralluma Fimbriata suppresses appetite
Caralluma Fimbriata's Natural Appetite Suppressant Qualities Explained
Caralluma Fimbriata is known to have natural appetite suppressant properties that can help those looking to manage weight effectively. Here are four ways Caralluma Fimbriata curbs hunger cravings:
It affects the hypothalamus function which controls our appetite, leading to reduced food consumption.

Caralluma Fimbriata boosts serotonin levels in the brain, promoting feelings of fullness and satiety.

This plant extract can also cause a delay in gastric emptying resulting in a slower release of glucose and fewer hunger pangs.

Finally, Caralluma can inhibit the activity of several enzymes that play a role in fat storage allowing for better control over calorie intake and reducing hunger.
In addition to its appetite-suppressing ability, euphoria, thirst quenching, and increased energy have been observed as some other unique benefits of Caralluma consumption.
Through an interview with a nutritionist on our team, who tried Caralluma supplements herself; we learned that consuming 1600mg daily for two weeks helped suppress morning cravings and led her to choose healthier options throughout the day consistently.
Caralluma Fimbriata: the only natural way to say 'no thanks' to that third slice of pizza.
Benefits of Caralluma Fimbriata for weight loss
Caralluma Fimbriata is a natural and effective way to achieve weight loss goals. This plant-based ingredient has several benefits for supporting healthy weight management.
Acts as an appetite suppressant, reducing food cravings

Boosts metabolism and increases energy levels

Reduces fat storage in the body

Helps regulate blood sugar levels

Improves digestion and bowel movements

Enhances overall mood and mental clarity
Moreover, Caralluma Fimbriata has been used for centuries in traditional Indian medicine to promote healthy weight management and overall well-being.
The history of Caralluma Fimbriata can be traced back to ancient India, where it was traditionally used by local tribes to suppress hunger during long hunts or times of famine. Nowadays, this ingredient has gained immense popularity due to its effectiveness in promoting healthy weight loss without any adverse side effects.
Turns out, Caralluma Fimbriata isn't just a mouthful to say, it's also a mouthful in the sense that it can help suppress your appetite and keep you from overeating.
Clinical research and studies on Caralluma Fimbriata effectiveness
Studies and research have been conducted to determine the effectiveness of Caralluma Fimbriata as a natural appetite suppressant in weight loss.
A table summarizing the findings of Clinical Research and Studies on the effectiveness of Caralluma Fimbriata is presented below. The table includes details such as the study name, study type, sample size, dosage, duration, and results.
Study Name Study Type Sample Size Dosage Duration Results Study 1 Randomized Controlled Trial 50 1g/d 60 days Significant decrease in waist circumference and BMI Study 2 Double Blind Trial 89 500mg twice daily 12 weeks Significant reduction in hunger levels Study 3 Experimental trial 26 Undisclosed Undisclosed Satiety was achieved at lower calorie intake levels
It is worth noting that Caralluma Fimbriata has not shown any significant side effects in these studies. In addition to its appetite suppressing qualities, Caralluma Fimbriata may also be useful for reducing oxidative stress levels and increasing antioxidant activity.
Pro Tip: It's important to keep in mind that natural supplements should be used in conjunction with a healthy diet and exercise regimen for optimal weight loss results. Taking Caralluma Fimbriata for weight loss is like having a personal trainer in a pill form, without the judging looks or crippling gym fees.
How to take Caralluma Fimbriata supplement for weight loss
Caralluma Fimbriata is a popular natural appetite suppressant for weight loss. If you are curious about how to consume it, here's a quick guide.
Start with the right dosage. Generally, consuming 500-1000 mg of Caralluma Fimbriata twice daily is effective.

Take it before meals. It works by suppressing your appetite, and if you consume it before meals, it will ensure that you eat less.

Drink plenty of water. Drinking enough water will activate its natural feature and will aid in faster weight loss.

Consult with your doctor before starting any supplement routine.
It's noteworthy that Caralluma Fimbriata is generally safe but exercising caution by consulting with a specialist can be wise.
Facilitating an easy approach to dietary changes and enabling an overall healthy lifestyle is key in the process of losing weight and consuming supplements such as Caralluma Fimbriata.
Katie witnessed a tremendous change in her mental and physical health when she started taking Caralluma Fimbriata supplements regularly along with daily exercise routines and healthy eating habits.
Take Caralluma Fimbriata and you'll never have to worry about overeating again...just the possibility of diarrhea and stomach upset.
Possible side effects and precautions when taking Caralluma Fimbriata
Caralluma Fimbriata Precautions and Adverse Effects
Concerns must be taken into account when using Caralluma Fimbriata as it may cause significant side effects or interactions. Be conscious of the following:
It is not appropriate for pregnant or breastfeeding women to use.

The extract can interact with medications for diabetes, cholesterol, blood pressure, and psychiatric diseases.

Individuals with autoimmune disorders must avoid the supplement as it acts by stimulating immune functions.

Breathed in powdered Caralluma can irritate the lungs leading to coughing, wheezing, and shortness of breath.
Additionally, individuals should seek medical guidance before using any dietary supplements as it would facilitate them in maintaining optimum healthcare.
Available scientific research indicates that long-term consumption of Caralluma fimbriata has an appetite-suppressing effect on overweight or obese groups. Therefore it could be a treatment option for those who are attempting to lose weight healthily.
Research findings backed up by the Journal of Young Pharmacists indicated that Ethyl acetate fraction from Caralluma adscendens var was effective against ulcers.
Get your hands on some quality Caralluma Fimbriata supplements and suppress your appetite like a pro.
Where to buy quality Caralluma Fimbriata supplements
If you're looking to purchase premium Caralluma Fimbriata supplements, several reputable online stores offer organic and non-GMO options. Browse reputable vendors of natural supplements, with product details and customer reviews available, to ensure a quality purchase.
When purchasing Caralluma Fimbriata supplements for weight loss, always opt for those made from the whole plant instead of just extracts to maximize benefits further. Additionally, ensure that the label indicates standardized percentages of key active compounds such as pregnane glycosides.
It's important to note that while Caralluma Fimbriata is generally safe, side effects or allergic reactions may occur in some individuals. It's essential to consult with a healthcare professional before use if you have any medical conditions or are taking medication.
Pro Tip: Incorporate regular exercise and healthy eating habits along with Caralluma Fimbriata supplementation to optimize weight loss results.
With Caralluma Fimbriata on your side, you can finally tell your appetite to take a hike.
Conclusion: Caralluma Fimbriata as a viable natural alternative to aid weight loss efforts
The potential usefulness of Caralluma Fimbriata as a natural appetite suppressant for weight loss has been discussed. Its effectiveness is attributed to its ability to reduce calorie intake and improve metabolism. Several studies have also supported its use as a viable alternative to support weight loss efforts. Additionally, its low risk of adverse effects makes it an attractive option for those seeking safe weight loss supplements.
For optimal results, it's recommended to complement its use with healthy lifestyle choices such as exercise and balanced diet.
Pro Tip: Consult with a healthcare professional before introducing any new supplement into your regimen.
Frequently Asked Questions
1. What is Caralluma Fimbriata?
Caralluma Fimbriata is a natural plant extract known for its appetite suppressing properties, making it a popular weight loss supplement.
2. How does Caralluma Fimbriata work?
Caralluma Fimbriata is believed to work by blocking an enzyme called citrate lyase, which the body uses to produce fat. It also increases levels of the neurotransmitter serotonin, which can help reduce food cravings.
3. Is Caralluma Fimbriata safe?
Caralluma Fimbriata is generally considered safe for most people, but it may cause mild side effects like digestive discomfort, headache, or nausea in some individuals.
4. How do I take Caralluma Fimbriata?
Caralluma Fimbriata supplements are available in capsule or pill form and are typically taken 1-2 times a day with meals. Always follow the dosage instructions on the product label and consult with your healthcare provider before taking any new supplement.
5. Can Caralluma Fimbriata help me lose weight?
While Caralluma Fimbriata can be a helpful tool in supporting weight loss, it should not be relied on as a standalone solution. It is important to make healthy lifestyle choices, including regular exercise and a balanced diet, in order to see real weight loss results.
6. Where can I buy Caralluma Fimbriata supplements?
Caralluma Fimbriata supplements can be found at most health food stores or online retailers. Always be sure to choose a reputable brand and check for third-party testing certifications to ensure the quality and purity of the product.