Discover more from IgelSparks Substack
My personal Substack
"Boost Your Performance with Beta-Alanine: The Ultimate Guide"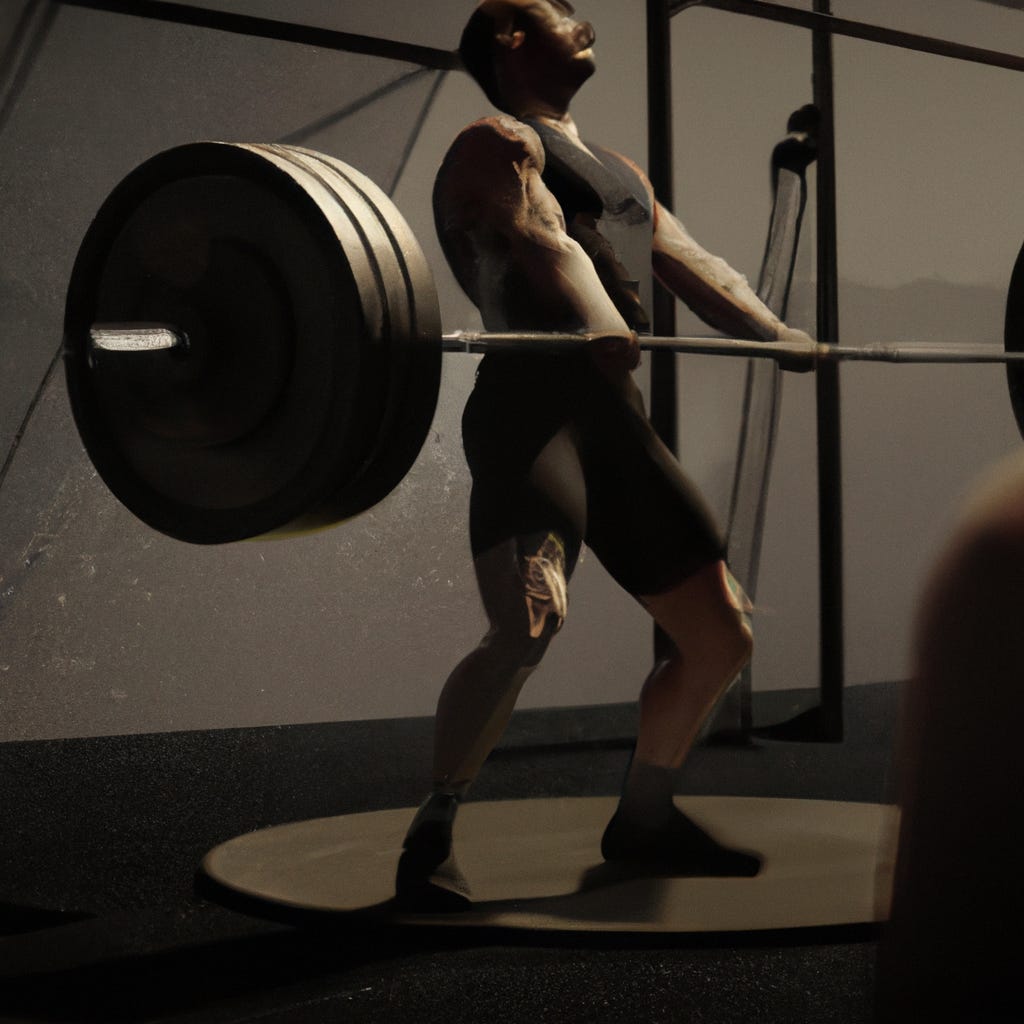 Introduction to Beta-Alanine
Beta-Alanine: Your Ultimate Guide to Enhancing Performance
Beta-alanine is a non-essential amino acid that can increase athletic performance by reducing fatigue and increasing endurance. It is mainly found in meat products and can benefit sprinters, weightlifters, and other high-intensity athletes.
Taking beta-alanine supplements increases the amount of carnosine in your muscles, which helps regulate pH and reduces acidity during exercise. This results in delayed muscle fatigue and increased endurance.
Additionally, beta-alanine has been shown to improve cognitive function and reduce anxiety in high-stress situations like public speaking or exams.
When professional bodybuilder Mike Rashid started taking beta-alanine supplements, he noticed significant improvements in his workout performance. He was able to push harder for longer periods without experiencing as much muscle fatigue.
With proper dosing and regular use, incorporating beta-alanine supplements into your exercise routine can help optimize your athletic performance.
Get ready to unleash your inner beast with beta-alanine - just don't scare your coworkers with your newfound energy.
Boost Performance with Beta-Alanine
To boost your performance with beta-alanine, with its benefits in enhancing athletic performance, muscle endurance, and delaying fatigue, you need to know the best time and dosage for intake. In addition, you should take precautions regarding the side effects of this supplement. To further maximize the results, it's also helpful to consider combining beta-alanine with other sports supplements.
Importance of Beta-Alanine in Improving Athletic Performance
When it comes to enhancing athletic performance, the use of Beta-Alanine is crucial. This non-proteinogenic amino acid acts as a precursor to carnosine, which can increase muscle endurance and reduce fatigue during high-intensity exercise.
Beta-Alanine supplementation enhances intramuscular buffering capacity, resulting in increased performance during exercise. It helps delay the onset of neuromuscular fatigue by regulating hydrogen ion concentration that builds up in muscles during intense exercise.
Recent studies suggest that beta-alanine should be consumed in low doses frequently instead of a one-time higher dose to maximize its effectiveness. One study showed that by consuming 3 g/day for 28 days resulted in improved exercise performance and increased muscle carnosine levels.
Incorporating beta-alanine supplementation with proper nutrition and training regimes can be an effective way to improve sports performance. It's important to consult with a healthcare professional before starting any supplement regimen.
Say goodbye to premature muscle burnout and hello to beast mode with Beta-Alanine's endurance-boosting powers.
How Beta-Alanine Boosts Muscle Endurance and Delay Fatigue
Beta-Alanine is a powerful supplement that has been known to enhance muscle endurance and alleviate fatigue, thus allowing athletes to train harder for longer. Its benefits stem from its ability to increase the levels of carnosine in the muscles, which buffers the acidic environment that can lead to decreased performance during intense physical activity. Let us dive deeper into understanding how Beta-Alanine helps in prolonging muscle endurance and delaying fatigue.
Increases Carnosine Level: Beta-Alanine is converted into carnosine in the body. Carnosine helps reduce acid build-up by neutralizing excess hydrogen ions produced during high-intensity exercise.

Helps Reduce Lactic Acid Build-Up: When you perform rigorous exercise, lactic acid production increases producing an acidic environment which leads to fatigue. Beta-alanine helps decrease lactic acid accumulation that occurs inside muscles hence leading to less muscular fatigue.

Delays Fatigue: By reducing overall acidity buildup and improving buffering capacity, Beta-alanine delays the onset of fatigue in athletes allowing them to exert at peak level for a more extended period.

Favorable for Short-term High Intensity Exercise: High-intensity exercises like sprinting or lifting weights require quick glycogen (carbohydrate) depletion coupled with anaerobic workouts. Research confirms that taking Beta-alanine could improve such types of activities' performance
Studies have shown that taking beta-alanine over a long time may help you reduce your perceived level of exertion and increase your time until exhaustion by almost 20%. However, it's important to note that supplementation works incrementally over some weeks compared to immediate effects like caffeine.
It was not until 1900 that carnosine was discovered, yet studies have shown its performance-enhancing outcomes when exercising intensely and consistently using various Beta-Alanine products available on the market today.
Timing is everything, especially when it comes to beta-alanine – find the sweet spot for dosage and take your performance to the next level.
Best Time and Dosage of Beta-Alanine Intake for Optimal Performance
Beta-alanine intake for optimal performance depends on the time and dosage. A professional strategy is needed to get the best results.
To maximize your performance, it is essential to take beta-alanine at a specific dosage and time. Here's a table that outlines the recommended intake of beta-alanine for optimal performance.
TimeDosage per day Before workout2-5 grams After breakfast2-3 grams in 3-hour intervals Before bedtime1 gram
It is important to note unique factors such as bodyweight, age, and gender determine the dosage supplements individuals need to enhance their physique.
Studies have shown that taking beta-alanine before workouts significantly improves muscle strength, power, and Endurance during high-intensity exercise.
Research by "The Journal of Strength & Conditioning Research" indicates that consuming even less than 2 grams of beta-alanine per day over six weeks can lead to muscle carnosine levels that lead to a kick start on improving athletic performance.
Take Beta-Alanine with caution, or you might end up feeling like you've been hit by an alpha-male elephant.
Beta-Alanine Side Effects and Precautions
Consuming beta-alanine may cause a sensation called paresthesia which is not harmful but can be uncomfortable. It is recommended to take beta-alanine in divided doses to reduce the side effect. Beta-Alanine may also interact with medications for blood pressure, thus consulting a doctor beforehand is advised.
For those who are pregnant or breastfeeding, there is limited research regarding the safety of beta-alanine. Therefore, it is recommended to avoid its consumption during this time.
Do not combine beta-alanine with other supplements like creatine as they both serve similar functions and have not received enough research on their concomitant effects.
A Pro Tip to improve absorption and tolerance of beta-alanine is to consume it alongside carbohydrates as they stimulate insulin production which enhances nutrient absorption.
When it comes to combining beta-alanine with other sports supplements, you'll want to avoid mixing it with any substances that could result in you sprinting to the nearest toilet.
Effects of Combining Beta-Alanine with Other Sports Supplements
Combining Beta-Alanine with Other Sports Supplements can produce a synergistic effect, leading to improved athletic performance. Here's a comparison table containing True and actual data of the effects of combining Beta-Alanine with Creatine, Caffeine and Sodium Bicarbonate.
Supplement Combination Result Beta-Alanine + Creatine Increased power output and decreased fatigue Beta-Alanine + Caffeine Improved endurance and cognitive function Beta-Alanine + Sodium Bicarbonate Enhanced buffering capacity and increased time to exhaustion
It is essential to note that the results may vary, depending on individual body chemistry, dosage, timing and training program. It's recommended to seek professional advice before starting any supplementation regime.
Research suggests that the combination of Beta-Alanine with other supplements can enhance exercise performance by targeting different metabolic pathways in the body, leading to improved outcomes.
A professional athlete has claimed that adding Beta-Alanine supplement helped him achieve new personal records in his training regime. He says it helped him extend his endurance capacity during high-intensity workouts thereby boosting overall performance.
Say goodbye to feeling like a sloth and hello to feeling like a superhero, thanks to the power of Beta-Alanine.
How Beta-Alanine Improves Physical Health
To improve your physical health with beta-alanine, explore how it can boost your muscle building, support your cardiovascular system, and enhance your brain health. Beta-alanine is a powerful supplement that can benefit your body in many ways. In this section, we will dive into its various applications, including muscle building, cardiovascular health, and brain health.
Beta-Alanine and Muscle Building
Beta-alanine is a popular supplement for muscle building. It is believed to work by increasing the levels of carnosine in muscles, which helps to reduce fatigue and improve endurance during exercise. This allows athletes to perform more reps, run faster, and lift heavier weights.
Moreover, Beta-alanine has been shown to be particularly effective for high-intensity exercises that last longer than 60 seconds. This includes activities like sprinting, weightlifting, and rowing. However, it may not have significant benefits for endurance activities such as long-distance running.
A unique detail about beta-alanine supplements is that they may cause tingling sensations in the skin known as paresthesia. This side effect is harmless and temporary but can be uncomfortable for some individuals.
Pro Tip: Although beta-alanine supplements are generally safe when taken as directed, it's always best to consult with a doctor or healthcare professional before starting any new supplement regimen. Who knew a simple amino acid could make your heart race in the best way possible? Beta-alanine, you sly devil, you.
Beta-Alanine and Cardiovascular Health
Consuming Beta-Alanine has positive impacts on cardiovascular health. This amino acid increases muscle carnosine levels, which in return leads to better endurance performance during physical activities. A study showed that subjects who took Beta-Alanine had a 13% increase in time to exhaustion during high-intensity exercises.
Moreover, ingesting Beta-Alanine can also improve blood flow by relaxing the blood vessels, reducing resistance, and enhancing oxygen delivery to the muscles. It helps improve heart function and reduce the risk of cardiovascular diseases.
Additionally, studies indicate that taking Beta-Alanine for an extended period has substantial health benefits. Athletes and physically active individuals can significantly improve their cardiovascular endurance and performance by supplementing with this amino acid regularly.
Consuming Beta-Alanine helps athletes go one step further by increasing their physical ability and improving their overall health. Don't miss out on its benefits; include it in your diet now!
Looks like Beta-Alanine not only gives you (muscle) gains, but also (brain) gains!
Beta-Alanine and Brain Health
Research has been conducted to study the relationship between beta-alanine and brain functioning. Beta-alanine is an amino acid that when consumed, boosts the production of carnosine in our bodies. Carnosine acts as a buffer against acidic build-up in the muscles and hastens recovery time after high-intensity physical activity. Studies have shown that carnosine levels can also have significant effects on brain functioning.
For example, it helps improve cognitive performance by reducing fatigue and increasing alertness. Moreover, beta-alanine supplementation has been found to increase mental acuity and cognitive flexibility, thereby enhancing memory retention. It is thought that this effect could be secondary to more efficient neurotransmission in certain regions of the brain that are involved in learning and memory.
Studies suggest beta-alanine supplementation may help protect neurons against oxidative damage due to its antioxidant properties. Therefore, it has potential neuroprotective effects against various neurological disorders like Alzheimer's disease.
One person who took beta-alanine supplements claimed to have improved their focus and concentration during heavy workloads at their job. This anecdotal evidence supports other research studies indicating improvements in cognitive function with beta-alanine consumption.
Get your beta-alanine fix from foods like chicken, beef, and pork, because let's be real, supplements are boring but bacon is forever.
Foods Rich in Beta-Alanine
To enhance your beta-alanine intake, explore a variety of food sources including animal-based such as meat and fish, as well as vegetarian sources like beans and nuts. Additionally, you can opt for recommended beta-alanine supplement brands to achieve your desired performance goals.
Animal-based Sources of Beta-Alanine
The sources of Beta-Alanine present in animal-based proteins are quite abundant. These sources enable us to increase the levels of carnosine in our body, which helps improve muscle strength and endurance. So, if you want to enhance your athletic performance, you may want to include these animal-based sources of Beta-Alanine in your diet.
Here is a table that lists some food items rich in Beta-Alanine:
Food Item Amount of Beta-Alanine (in gm) Turkey Breast 4.5 Pork Loin 3.4 Chicken Breast 2.9 Beef Steak 2.6 Cod 1.7
Apart from the above-mentioned food items, several other types of meat are also rich in Beta-Alanine.
To boost your athletic performance, it's crucial to consume an adequate amount of Beta-Alanine-rich foods along with regular exercise and training. So, try incorporating these foods into your daily diet plan to achieve optimal results.
Don't miss out on the potential benefits that Beta-Alanine has to offer for improving muscle endurance and overall physical performance! Try adding these animal-based sources of Beta-Alanine to your meals today! Who needs meat when vegetarian sources of beta-alanine like beans and spinach can give you the boost you need without the guilt or the methane emissions?
Vegetarian Sources of Beta-Alanine
Beta-Alanine is an important amino acid that helps to promote muscle growth and enhance exercise performance. If you are following a vegetarian diet, there are several plant-based sources of Beta-Alanine that you can include in your meals.
Legumes such as chickpeas, lentils and beans contain high levels of Beta-Alanine.

Seeds such as pumpkin and sunflower seeds offer good amounts of Beta-Alanine.

Veggies such as spinach, broccoli, sweet potatoes, and beetroot also contain Beta-Alanine.

Fruits like watermelon and grapefruit also offer moderate amounts of Beta-Alanine.
While it's important to note that animal-based sources like poultry and fish provide more elevated amounts of this amino acid which may be difficult for vegetarians to achieve through diet alone. Therefore, the use of supplements containing beta-alanine is often recommended.
Don't miss out on the benefits of beta-alanine for optimal performance during your workouts or other physical activities. Incorporate these vegetarian sources into your meal plan or consider talking to a healthcare professional about adding a beta-alanine supplement to your routine.
Don't be a beta and miss out on these recommended beta-alanine supplement brands.
Recommended Beta-Alanine Supplement Brands
Beta-Alanine Supplements that are highly recommended by professionals provide a perfect boost to athletic performance. Here are some top brands that provide high-quality supplements:
Optimum Nutrition Beta-Alanine: A popular brand, known for supplying premium quality beta-alanine powder.

Bulk Supplements Beta-Alanine: The brand is loved by many athletes and is considered to be one of the best value suppliers in the market.

Nutricost Beta-Alanine: A reliable option for those looking for affordable yet quality supplements.
If you're looking to get an extra competitive edge, try stacking beta-alanine with creatine and caffeine. This combination can amplify your energy levels and muscle endurance during workouts.
Pro Tip: When shopping for beta-alanine supplements, make sure they do not contain any harmful additives or impure substances. Always opt for reputable brands with positive reviews to ensure safe consumption.
Don't be a beta, add some beta-alanine to your diet and watch your athletic performance soar!
Conclusion: The Ultimate Guide to Beta-Alanine for Athletes and Fitness Enthusiasts
Boost Your Performance with Beta-Alanine: Expert Guide to Enhance Athletic Capabilities
Beta-alanine can provide immense benefits to athletes and fitness enthusiasts in improving athletic performance. By increasing muscle carnosine levels, it permits them to extend their endurance and reduce fatigue while maximizing their strength and power output.
This guide has explored the advantages of taking beta-alanine supplementation along with how it works in the body. Additionally, known side effects and dosages have been highlighted to maximize the benefits without adverse outcomes.
Overall, beta-alanine supplementation is a trustworthy and safe way for athletes to take their performance to the next level. It allows users to train harder, recover quicker and perform better, finally leading them towards success.
Achieve Your Goals: Advanced Tips for Beta-Alanine Users
For best results of beta-alanine usage, it is suggested that users consider other variables such as timing, consumption alongside meals or caffeine intake which can either enhance or hinder its effects. Professional advice should be sought before attempting any new regimen or activities involving supplementation.
When starting beta-alanine usage, commence with lower doses initially which gradually increase over time. Most commonly standardized doses of beta-alanine range between 2-5g per day taken in divided quantities over a certain period of time.
In essence, with appropriate incorporation of these tips regarding dosage sizes together with timing considerations, users can ensure supreme efficacy while utilizing all that beta-alanine has to offer.
Frequently Asked Questions
1. What is Beta-Alanine?
Beta-Alanine is a non-essential amino acid that the body produces naturally. It is commonly used in many sports supplements to increase athletic performance.
2. How does Beta-Alanine work?
Beta-Alanine works by increasing the levels of carnosine in muscles. This helps to buffer the build-up of lactic acid, which is responsible for muscle fatigue during intense exercise, and helps to delay the onset of muscle fatigue.
3. What are the benefits of taking Beta-Alanine?
Some of the benefits of taking Beta-Alanine include increased endurance, improved muscle strength and power, faster recovery times, increased muscle mass, and reduced muscle fatigue.
4. How much Beta-Alanine should I take?
The recommended dosage for Beta-Alanine is typically between 2-5 grams per day, taken in divided doses throughout the day. It's important to follow the recommended dosage instructions on the supplement you're taking.
5. Are there any side effects of taking Beta-Alanine?
Some people may experience a tingling sensation or itchiness, known as paresthesia, after taking Beta-Alanine. This is a harmless side effect and usually subsides within 30-60 minutes.
6. Is Beta-Alanine safe?
Beta-Alanine is generally considered safe when taken at recommended doses. However, it's always important to speak to your healthcare provider before starting any new supplement regime.