Discover more from IgelSparks Substack
My personal Substack
"Black Cohosh: Natural Relief for Menopause Symptoms"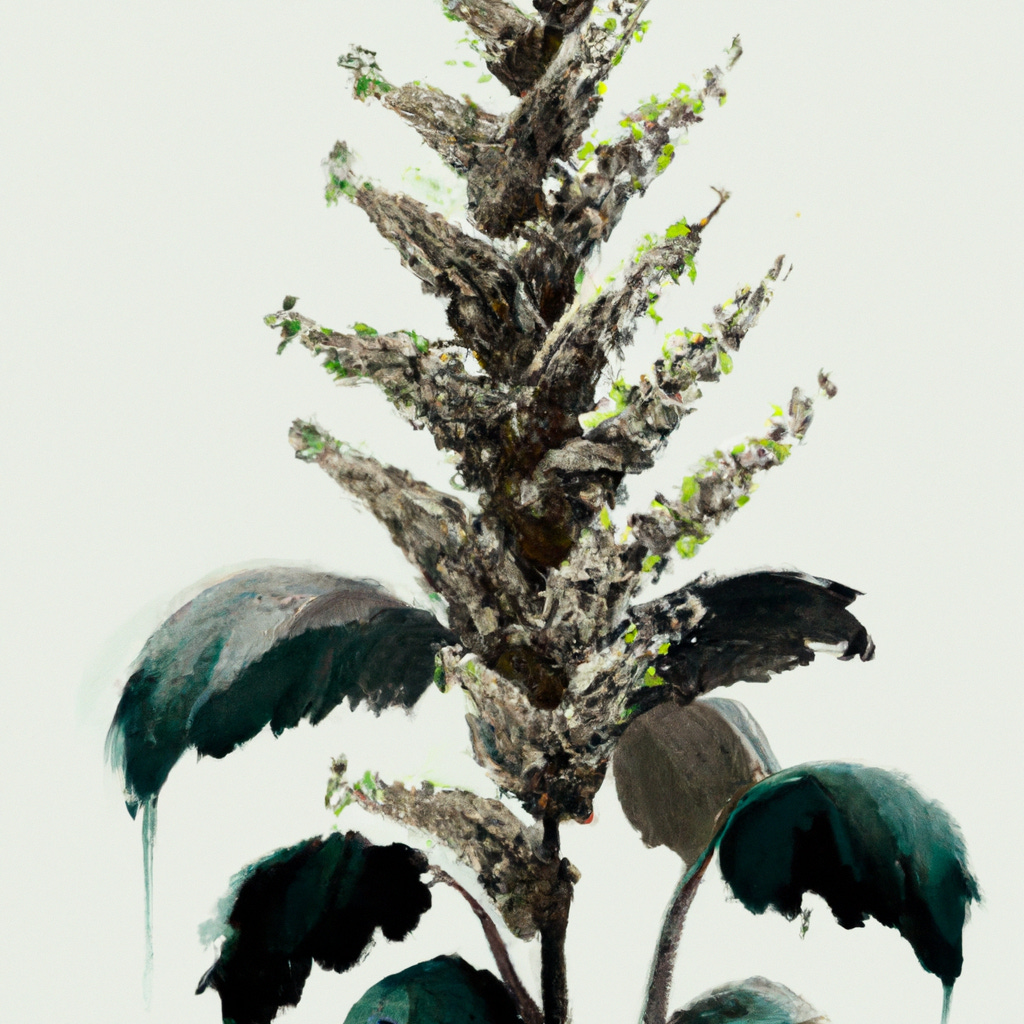 Understanding Menopause
Menopause is a natural biological process that marks the end of a woman's menstrual cycle. During this time, ovaries stop producing eggs, and hormone levels decrease. This can result in uncomfortable symptoms such as hot flashes, night sweats, vaginal dryness and difficulty sleeping. Understanding the changes happening in the body during this time can help manage these symptoms and ensure proper care of oneself.
Black Cohosh is a natural herb that has been used for centuries in Native American medicine to relieve discomfort associated with menopause. Studies have shown it to be effective in reducing hot flashes, night sweats and other related symptoms. It works by balancing hormone levels, similar to estrogen but without its harmful effects. Black Cohosh is available in various forms such as capsules, tablets or tea.
It is important to note that while black cohosh has proven benefits for some women, it may not work for everyone. Consulting with a healthcare professional before starting any new supplement or medication is recommended for proper treatment.
Don't let menopause symptoms take over your life. Try natural remedies like black cohosh for relief. Consult your healthcare provider today to see if this herb could be beneficial for you.
Menopause: when those hot flashes are not just your inner pyromaniac acting up.
Common Menopause Symptoms
To ease your experience with the common symptoms of menopause, the article delves into black cohosh as a natural remedy. This section will explore the specifics of common symptoms such as hot flashes, sleep problems, mood swings, and vaginal dryness.
Hot Flashes
A common experience during menopause is a sudden feeling of intense heat known as a Flushing Episode. This can be accompanied by sweating, rapid heartbeat and even chills. These might occur at night and disrupt sleep causing fatigue. One way to mitigate hot flashes is to avoid triggers like spicy foods, alcohol or caffeine. Dressing in layers and using a fan can also help moderate the rise in body temperature.
"It's like Goldilocks but with hot flashes instead of porridge - trying to find the perfect temperature for sleep during menopause."
Sleep Problems
For women experiencing menopause, disturbances in sleep patterns are a common occurrence. Insomnia, night sweats and hot flashes are some of the symptoms that can result in disrupted sleep, leading to fatigue and daytime drowsiness. These issues may stem from hormonal fluctuations, but there may be other causes such as stress, anxiety, or depression.
Getting sufficient rest is essential for overall wellbeing; therefore it is paramount for women who experience these symptoms to seek medical advice in order to receive appropriate treatment. There are several ways to manage sleep problems related to menopause such as hormone therapy or cognitive-behavioral therapy (CBT) which can help reduce symptoms and improve quality of life.
It is important to note that lack of sleep can lead to other health issues like decreased immune function and increased risk of heart disease; hence addressing these concerns early is vital. Seek medical guidance without delay.
Don't mind me, I'm just riding the emotional rollercoaster that is menopause. Wheeeeee!
Mood Swings
Fluctuations in Emotions During Menopause
Menopause can lead to frequent emotional changes, which can be challenging to handle. These fluctuations may involve patterns of high and low moods. Such mood swings can be a result of hormonal imbalances in the body. These sudden upsurges of emotions often take everyone by surprise, including yourself.
It is essential to devote time to self-care activities such as meditation and breathing exercises. Engaging in physical activities has shown positive benefits for menopausal symptoms, including irritability and anxiety. This keeps stress levels in check.
Consider speaking to mental health professionals or support groups who specialize in menopausal issues and can guide you with relevant coping mechanisms. Honor your feelings when you experience them and do not try to suppress them.
Incorporating these self-help tips into your routine can help mitigate negative feelings and enhance your overall well-being during menopause.
Don't worry, it's just like the Sahara down there - minus the camels and palm trees.
Vaginal Dryness
One of the common symptoms experienced in menopause is reduced vaginal lubrication. This can lead to discomfort during intercourse, itching and irritation. It is caused by changes in estrogen levels which affect the moisture-producing glands in the vagina. Decreased blood flow to the vaginal area and certain medications also contribute to this condition.
To alleviate this symptom, women can use over-the-counter water-based lubricants or moisturizing creams. Prescription estrogen therapy may also be recommended by a doctor for severe cases. Regular sexual activity can help increase blood flow and maintain healthy vaginal tissues.
It is important for menopausal women to discuss any discomfort with a healthcare provider as it could be a sign of other underlying conditions such as vaginal infections or cancer.
A woman's menopausal journey will be unique to her own experience. However, many women have found support through connecting with others who share similar symptoms and feelings. By sharing stories and resources, they can navigate through this transitional period together.
Black Cohosh: the plant that makes menopause a little less hot and bothered (but can't do anything about that sudden urge to buy a convertible).
Introduction of Black Cohosh
To introduce you to the natural relief for menopause symptoms, we present Black Cohosh. What is Black Cohosh, and how does it work? You may have heard of this herb before, but let's take a closer look at its benefits as a menopause remedy.
What is Black Cohosh?
Black Cohosh is a herbal supplement obtained from the roots of the plant Cimicifuga racemosa. It has been used traditionally in Native American medicine to treat several conditions like menstrual cramps, hot flashes, and menopausal symptoms. Black Cohosh is also popularly known as 'Femarelle' or 'Remifemin'. Its active ingredients act as an estrogen substitute in the body and help alleviate symptoms related to hormonal imbalances.
Black Cohosh is generally considered safe for short-term use; however, it may cause liver problems when consumed in high doses. Pregnant women, lactating mothers, and individuals with liver disorders should avoid using Black Cohosh without consulting a healthcare professional.
Pro tip: Always purchase Black Cohosh supplements from trusted brands with quality certification to avoid contamination and adulteration issues.
Black Cohosh works like a charm, unless you're a male - then it just works like a confusing puzzle.
How does Black Cohosh work?
Black Cohosh is a natural remedy used to alleviate menstrual discomfort, hot flashes, and other symptoms of menopause. It contains compounds that mimic the effects of estrogen in the body, making it useful for managing hormonal imbalances. This herb works by regulating hormones and neurotransmitters in the body which can help improve mood and reduce anxiety.
Additionally, Black Cohosh has been shown to have anti-inflammatory properties that can reduce inflammation in various parts of the body. It may also help with bone density by preventing bone loss throughout menopause.
It is important to note that while Black Cohosh is generally safe, it may interact with certain medications or medical conditions. It is always recommended to consult with a healthcare professional before taking any new supplements or herbs.
To maximize the benefits of Black Cohosh, it is recommended to take it consistently over time rather than as a one-time treatment. Additionally, incorporating healthy lifestyle habits such as maintaining a balanced diet and exercising regularly can further support hormonal balance and overall wellbeing.
Black Cohosh: the plant that's single-handedly keeping the hot flash fan industry in business.
Benefits of Black Cohosh
To learn more about the benefits of black cohosh, a natural remedy for menopause symptoms, focus on what it can do for you. Relieves hot flashes, helps with sleep problems, alleviates mood swings, and soothes vaginal dryness are all possible solutions that you can explore in order to improve your overall well-being.
Relieves Hot Flashes
Black Cohosh has been found to provide relief to women experiencing hot flashes. The herb helps regulate body temperature and reduces the severity of the hot flashes, making them less frequent. It is effective in addressing menopause-related symptoms, including mood swings, sleep disturbances, and vaginal dryness.
In addition to relieving hot flashes, black cohosh has also been shown to alleviate menstrual cramps and PMS symptoms. The herb also possesses anti-inflammatory, analgesic (pain-relieving), and antispasmodic properties that help relieve pain and discomfort associated with menstruation.
Furthermore, Black Cohosh is a natural alternative to hormone therapy for women who are unable or unwilling to undergo hormonal treatment for menopause. It offers a safe alternative that does not carry the risk of side effects.
Historically, Native Americans have used black cohosh for medicinal purposes, including menstrual cramps and childbirth. European settlers also came to adopt the use of black cohosh after learning of its benefits from indigenous populations. Today, it remains a popular herbal remedy used by women seeking relief from menopausal symptoms without relying on traditional hormone therapy.
Need a good night's sleep? Forget counting sheep, try black cohosh - it'll knock you out faster than a tranquilizer dart.
Helps with Sleep Problems
Black Cohosh is an excellent natural remedy that aides in improving the quality of sleep. It has been proven to be effective in managing various sleep-related problems, including insomnia and restless sleep. This potent herb works on the brain's receptors to regulate the body's internal clock, thus promoting a better sleep-wake cycle.
Moreover, Black Cohosh does not have any known side effects on the nervous system or cause drowsiness during daytime. Thus it can be used as an alternative to conventional methods of treatment for sleep disorders, which often come with unwanted side effects.
What makes Black Cohosh unique is its ability to act as a mild sedative, promoting relaxation and calmness. It is also rich in phytoestrogens, which help regulate hormonal imbalances that are often associated with sleep issues.
If you're struggling with poor quality of sleep or insomnia, incorporating Black Cohosh in your daily routine can be a game-changer. Its natural properties make it the perfect go-to solution to help improve your overall health and well-being.
Don't miss out on the benefits that this potent herb has to offer! Try adding Black Cohosh supplements or tea to your daily routine to see significant improvements in your sleep pattern and overall health.
Say goodbye to mood swings and hello to black cohosh, the herbal remedy that's like a therapy in a bottle.
Alleviates Mood Swings
Black Cohosh provides relief from mood swings by regulating hormonal imbalances. This herb boasts natural phytoestrogens, which mimic estrogen, and help to soothe fluctuations in the body. The consumption of black cohosh helps regulate neurotransmitters in the brain, easing anxiety and depression associated with menopause.
Moreover, studies have shown that Black Cohosh can even enhance the production of serotonin, the chemical responsible for mood balance. A balanced mental state encourages better sleep patterns and higher energy levels, promoting a healthier lifestyle overall.
It is noteworthy that black cohosh does not contain synthetic compounds. It is an all-organic solution for women who prefer natural remedies instead of pharmaceuticals that may have unknown effects on their bodies.
Investing in self-help through herbs like Black Cohosh ensures a better quality of life by alleviating mood swings and their detrimental effects on emotional states. Don't neglect your well-being; prioritize it now by incorporating this natural remedy into your healthcare plan today!
Just when you thought Black Cohosh couldn't get any cooler, it goes and soothes vaginal dryness too.
Soothes Vaginal Dryness
Black Cohosh as a Natural Solution for Vaginal Dryness
For those experiencing vaginal dryness, black cohosh can offer a natural solution. This herb contains chemicals that mimic estrogen, helping to replenish the vaginal tissue and alleviate dryness. It is particularly useful for women going through menopause or those with hormonal imbalances.
Black cohosh can also ease other menopausal symptoms, such as hot flashes and mood swings. Studies have shown that it may even help prevent osteoporosis in postmenopausal women.
In addition to its physical benefits, black cohosh has a long history of use in traditional medicine. Native Americans used it to treat menstrual irregularities and other gynecological issues. Its popularity persists today due to its effectiveness and low risk of side effects.
Don't miss out on the benefits of black cohosh for soothing vaginal dryness and improving overall well-being. Consider incorporating it into your routine under the guidance of a healthcare professional.
Taking Black Cohosh is like adding a badass sidekick to your menopause journey.
How to Take Black Cohosh
To take black cohosh for natural relief of menopause symptoms, you need to know the correct dosage and instructions. This section on "How to Take Black Cohosh" with sub-sections on 'Dosage and Instructions' and 'Forms of Black Cohosh' will provide you with the necessary information.
Dosage and Instructions
Black Cohosh: Recommended Intake and Usage
To use black cohosh effectively, it is crucial to adhere to the recommended dosage. Failure to follow dosage guidelines may result in unwanted side effects. Here's what you need to know about recommended intake and usage.
A 5-Step Guide to Using Black Cohosh:
Consult a Physician: Prior to commencing black cohosh intake, consult with your physician if you're already on prescription medication or have any underlying health issues.

Read Product Labels Carefully: Ensure that you read the labels of the product carefully before usage or as per the instructions of your healthcare provider.

Take Correct Dosages: Dosage recommendations vary based on factors like age, gender, and specific health conditions. Make sure that you take only prescribed doses of black cohosh supplements or teas.

Determine the Ideal Form of Intake: Black cohosh is available in various forms such as capsules, tablets, tinctures, and teas. Choose a suitable form of intake based on your personal preferences.

Monitor Side Effects Closely: While rare, black cohosh can cause mild side-effects such as dizziness and gastrointestinal problems. Take careful note of any adverse symptoms and proactively inform your healthcare provider.
Unique Details:
Black cohosh must be taken consistently over an extended period for optimal results. Additionally, studies show that black cohosh might interfere with liver function tests leading to false positives. Therefore, it is important to brief your health care provider about regular consumption before conducting a liver function test.
True Story:
A friend using black cohosh for menopausal symptoms failed to document her intake correctly, resulting in an overdose which worsened her symptoms. She learned from this experience that adherence to dosing guidelines is crucial when taking natural remedies.
Whether it's a pill, liquid, or tea, black cohosh is like that friend who always shows up in different forms but never disappoints in easing your menopausal symptoms.
Forms of Black Cohosh
Black Cohosh: Varieties Available in Market
Black Cohosh comes in several forms, and choosing the right one can significantly impact its effectiveness. Some common varieties include pills, powders, tinctures, and topical creams.
In the table below, you can find further details about each form and how it is usually taken:
FormHow to TakeRecommended Dosage Pills/TabletsSwallow whole with water20-200mg daily PowderMix with water or juice2-4 grams daily TinctureDilute with water2-4 ml twice daily Topical Creams/GelsApply to the affected area as directedAs needed
It is worth noting that dosages can vary based on a person's age, weight, and medical history. It is always important to consult with a healthcare professional before starting any supplements or herbal remedies.
While black cohosh has been known for its effectiveness in treating menopause symptoms like hot flashes and mood swings, recent studies suggest its benefits may extend to conditions such as depression and anxiety. Historically, indigenous people of North America have used black cohosh for various medicinal purposes for centuries. Today it remains a popular alternative remedy.
Taking Black Cohosh may have side effects, but at least you won't have to worry about hot flashes during menopause...just the ones from the possible nausea and diarrhea.
Side Effects of Black Cohosh
To understand the potential risks associated with black cohosh, consider its side effects. With insights into this area, you can make an informed decision about incorporating black cohosh into your menopause symptom management. The sub-sections to follow are mild side effects and severe side effects, which will detail the differing degrees of potential risks.
Mild Side Effects
Black Cohosh, a herbal supplement, has some mild side effects. These can include digestive issues, headaches, and rashes. However, these effects usually subside after a few days of taking the product.
In addition to the listed mild side effects, black cohosh may also cause dizziness or low blood pressure in some individuals. It is important to monitor any changes in blood pressure or other symptoms and speak with a healthcare provider if any concerns arise.
It is recommended that pregnant women avoid using black cohosh as it may stimulate contractions and potentially lead to miscarriage. Furthermore, those with liver problems should consult their doctor before taking black cohosh as there have been reports of liver damage associated with its use.
Don't miss out on potential health benefits while avoiding unwanted side effects. Speak with your healthcare provider to determine whether black cohosh is right for you and what precautions should be taken.
Who needs a rollercoaster when black cohosh can take you on a wild ride of nausea, vomiting, and rapid heartbeats?
Severe Side Effects
Black cohosh, a herbal remedy used to alleviate menopausal symptoms, may cause severe adverse effects in some cases. Individuals who experience these serious side effects should seek medical attention immediately.
Severe reactions to black cohosh may include liver damage, blood clots, and allergic reactions. Although rare, these complications can lead to hospitalization or even death. It is essential to consult a healthcare provider before taking black cohosh and report any unusual symptoms promptly.
In addition to severe side effects, black cohosh may cause mild ones such as stomach upset, headaches, and dizziness. These usually go away on their own but can persist or worsen if the dosage is too high or the treatment is prolonged.
Black cohosh's potential hepatotoxicity was first reported in Germany in the late 1970s when several patients developed signs of liver injury after using a combination product containing black cohosh. Since then, several case reports and clinical studies have confirmed the association between black cohosh and liver damage, although its mechanism remains unclear.
In summary, black cohosh may produce severe side effects that require urgent medical intervention. Mild adverse reactions are more common but can be prevented or managed by following dosage instructions and monitoring symptoms carefully. As with any medication or supplement, it is crucial to weigh its benefits against its risks and discuss them with a qualified healthcare provider.
Before taking black cohosh, just make sure you're not on any medication or you might end up with more interactions than a Tinder profile.
Precautions and Interactions
To ensure safe consumption of Black Cohosh, precautions and interactions must be taken into account. As a solution, this section on "Precautions and Interactions" with sub-sections "Who should not take Black Cohosh?" and "Drug Interactions" will inform you about the certain individuals who are advised not to consume this natural remedy and the potential drug interactions that may occur.
Who should not take Black Cohosh?
Black Cohosh, also known as Actaea racemosa, is a herbal remedy used to alleviate symptoms of menopause. However, it may not be safe for everyone.
Pregnant women and those trying to conceive should avoid taking Black Cohosh.

Individuals with liver disease or a history of liver problems should avoid taking Black Cohosh.

People allergic to aspirin or other salicylates should also avoid this herb.

Patients taking medications for blood thinning, such as warfarin, should refrain from using Black Cohosh as it may increase bleeding risk.
It's essential to note that these are not the only precautions when using Black Cohosh. Always consult a doctor before incorporating any new supplement into your diet.
Furthermore, it's vital to understand that any herbal remedy may have both positive and negative effects on different people. That said, there have been instances where Black Cohosh has caused severe side effects in some individuals.
For example, a woman in her late 50s experienced liver failure after taking Black Cohosh for three months. After discontinuing the herb and receiving medical treatment, her symptoms improved significantly.
Mixing medications is like creating your own chemistry experiment, but with potentially explosive consequences.
Drug Interactions
Drug interactions can occur when two or more medications are taken together, altering their effectiveness or causing harmful side effects. To minimize the risk of interactions, it is crucial to inform your healthcare provider about all the medications you are taking, including over-the-counter drugs and supplements.
A table displaying drug interactions with appropriate columns can help healthcare providers identify potential risks and make informed decisions. It may include information such as the name of the medication, potential drug interactions, and management strategies.
In addition to medication, food and beverage consumption can also affect drug absorption and metabolism. For example, grapefruit juice can amplify the effects of certain drugs by blocking enzymes that break down medications in the liver. Meanwhile, high-fat meals can slow down drug absorption.
One true story involves a patient with hypertension who underwent a routine surgery but experienced hypotension shortly after being administered anesthesia. Later, it was discovered that they had been taking an herbal supplement known to cause low blood pressure when combined with anesthesia. This could have been avoided if they had disclosed their use of supplements before undergoing surgery.
Who needs a knight in shining armor when you have Black Cohosh to slay those pesky menopause symptoms?
Conclusion: Black Cohosh as a Safe and Natural Option for Menopause Relief
Black Cohosh is a viable option for women experiencing menopause symptoms. This natural remedy can be used without the harsh side effects that come with other options. Its effectiveness in treating hot flashes, mood swings and other symptoms, make it a great choice.
Studies have shown that Black Cohosh can be just as effective as traditional hormone therapies, making it a safe alternative. However, there are some potential side effects to consider before use, such as stomach discomfort or liver damage.
It is important to consult with a healthcare provider before beginning any treatment plan. They can help determine if Black Cohosh is the right option for you based on your specific needs and health history.
In addition to taking this supplement, incorporating self-care practices such as regular exercise, stress management techniques, and maintaining a healthy diet can also aid in reducing menopause symptoms. Ultimately, finding what works best for each individual can improve their quality of life during this time of transition.
Frequently Asked Questions
1. What is Black Cohosh?
Black Cohosh is a herb that grows in North America and is commonly used as an alternative medicine for relieving menopause symptoms.
2. How does Black Cohosh help in relieving menopause symptoms?
Black Cohosh contains phytochemicals that have similar effects to estrogen hormones. It helps in reducing hot flashes, night sweats, mood swings, vaginal dryness and other menopause symptoms.
3. Is Black Cohosh safe to use?
Black Cohosh is generally considered safe to use in low doses. However, it should not be used by pregnant or breastfeeding women and people with liver or hormonal disorders. It is best to consult a healthcare provider before taking Black Cohosh.
4. What are the possible side effects of Black Cohosh?
The possible side effects of Black Cohosh include headache, stomach upset, dizziness, and rashes. It may also cause liver damage if taken in high doses or for a long period of time.
5. How should I take Black Cohosh?
Black Cohosh is available in various forms such as capsules, tablets, and liquid extracts. It is best to follow the dosage instructions on the product label or as advised by a healthcare provider.
6. Can Black Cohosh be used along with other medications?
Black Cohosh may interact with some medications such as birth control pills and hormone replacement therapy. It is best to consult a healthcare provider before taking Black Cohosh along with other medications.