Discover more from IgelSparks Substack
My personal Substack
"Biotin: Unlocking the Beauty Secrets for Hair, Skin, and Nails"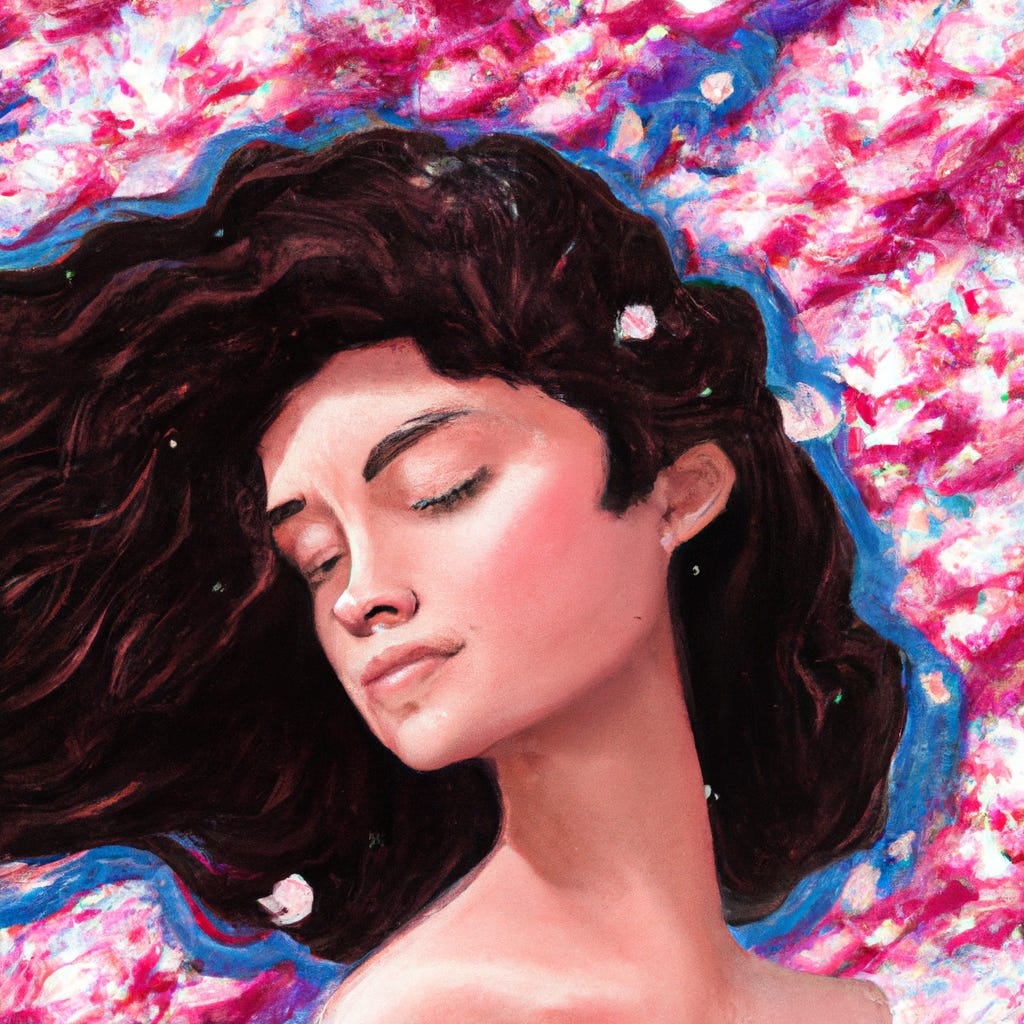 Introduction to Biotin and its Benefits
To introduce you to the benefits of biotin for hair, skin, and nails, we delve into what biotin is and how it can help you attain healthy hair, skin, and nails. In this section, we will explore the importance of biotin and then detail some important sources of it that can be easily incorporated in your diet.
What is Biotin?
Biotin is an essential water-soluble vitamin that plays a crucial role in several metabolic functions. It helps in converting food into energy and maintains healthy hair, skin, and nails. Biotin is also known as Vitamin H or coenzyme R and can be found in foods like eggs, nuts, whole grains, and spinach.
Apart from its vital functions, research indicates that biotin may have potential benefits for managing blood sugar levels and improving cognitive function. However, more studies are needed to support these claims.
A study published in the Journal of the American Academy of Dermatology states that biotin supplementation can improve brittle nails by increasing thickness and reducing splitting.
It is important to note that excessive biotin consumption can lead to false laboratory results for thyroid function tests. Therefore, it is essential to consult a healthcare professional before starting any supplements containing biotin.
better biotin, better beauty - because good hair days are the foundation of a great life.
Importance of Biotin for hair, skin, and nails
Biotin's benefits extend beyond its label as merely a vitamin. This micronutrient is an essential component for the maintenance of healthy hair, skin, and nails. Biotin promotes growth and helps with brittle nails and hair loss. It even assists in the prevention of acne breakouts by regulating oil production. In addition to being crucial for cosmetic purposes, Biotin also plays a vital role in various metabolic processes such as cell signaling, energy metabolism, gene regulation, and immune function.
It's fascinating to learn how biotin levels can be affected by certain medications or underlying medical conditions. For example, anticonvulsants can reduce biotin absorption while pregnancy can increase its demand substantially. Consuming sufficient amounts of biotin through diet or supplements could prevent deficiency symptoms like fatigue, neurological disorders or rashes.
A study conducted by the Journal of Nutrigenetics & Nutrigenomics found that genetic variations could impact an individual's ability to absorb and utilize biotin efficiently. Further research into this area has the potential to uncover personalized nutrition plans based on an individual's genetic profile.
Source: https://www.ncbi.nlm.nih.gov/pmc/articles/PMC5307821/
Get your dose of biotin from food, supplements, or just shave your head and eat the hair clippings like a true health enthusiast.
Sources of Biotin
Biotin Rich Foods: Where to Find this Valuable Vitamin?
Biotin, a B-vitamin, is vital for healthy skin, hair, and metabolism.
Here are some natural sources of biotin that can be added to your daily diet:
Egg yolks

Nuts and seeds

Meat (especially organ meats like liver)

Avocadoes

Sweet potatoes
In addition to these sources, biotin supplements are also available in the market. However, it's always better to include biotin-rich foods in your regular diet.
Interestingly, consuming raw egg whites on a regular basis can cause a deficiency of biotin as it contains avidin - a protein that binds with biotin and makes it unavailable for absorption by the body.
Did you know that Swiss chard is an excellent source of biotin?
If Rapunzel knew about biotin, she wouldn't have needed a prince to climb up her hair.
Biotin for Hair Growth
To unlock the beauty of your hair, skin, and nails, you may be interested in exploring the power of biotin. In order to promote hair growth, this section will provide insights on How does Biotin promote hair growth? Additionally, discover the optimal dosage of Biotin for hair growth, as well as the potential results of using Biotin to support your tresses.
How does Biotin promote hair growth?
Biotin is known to promote hair growth by improving the keratin infrastructure. Keratin is a protein that makes up hair, nails, and skin. Biotin aids in the formation of new hair cells and strengthens the existing ones, reducing hair fall considerably.
The improvement in keratin infrastructure directly translates to stronger and thicker hair shafts. It also balances the natural oil production in the scalp, preventing dryness and dandruff. All of these factors ultimately lead to healthy and more desirable-looking hair.
It is essential to note that although biotin supplements show promising results, they cannot cure conditions causing severe hair loss like Androgenic Alopecia or Male Pattern Baldness. Before considering a biotin supplement, it's important to consult a healthcare expert for proper guidance.
Don't miss out on attaining luscious locks that you desire! Give biotin supplements a try after consulting your healthcare professional.
Dosage of Biotin for hair growth: Because let's face it, too much of a good thing can lead to some seriously unwarranted attention from Cousin Itt.
Dosage of Biotin for hair growth
One factor to consider when taking Biotin for hair growth is the appropriate dosage. To ensure maximum effectiveness, medical experts recommend 2.5mg - 10mg per day. It is important to note that biotin supplements should be taken continuously for several months before seeing visible results.
Incorporating Biotin into a hair care regimen can promote healthier hair and prevent damage caused by exposure to environmental toxins, UV rays and harsh chemicals. High doses of biotin may cause mild side effects such as stomach upset or skin rash.
If you are experiencing excessive shedding or noticeable thinning, you may benefit from increased biotin intake. However, it's always best to consult with a health professional before beginning any new supplement routine.
A study conducted at the University of Maryland Medical Center found that women who took a daily supplement containing biotin experienced an increase in hair thickness after six months of use.
Looks like biotin not only grows hair but also my bank account, I have more money for haircuts now.
Results of using Biotin for hair growth
Hair Growth Results with the Use of Biotin
Biotin has become a popular ingredient among hair growth products. It promises to deliver faster and healthier hair growth, but does it truly deliver great results? Here are some effects of using biotin for hair growth:
Stimulates hair growth

Prevents hair thinning and breakage

Increase volume and fullness

Promotes the production of keratin, the protein responsible for healthy hair

Reduces split ends and other hair damage

Repairs dry and damaged hair from root to tip.
It is important to consider that taking biotin supplements alone may not be enough for drastic results. A balanced diet filled with biotin-rich foods may enhance its benefits. But before using any biotin-based products, it is essential to follow proper directions and consult a healthcare professional if necessary.
Studies have shown that consistent use over time yields better results than expecting immediate outcomes. Furthermore, using too much biotin can lead to side effects such as acne breakouts or allergic reactions.
True History About Biotin Usage
The use of biotin in cosmetic products dates back to the 1940s. Initially utilized only in plants, researchers discovered its effectiveness on animal health - specifically horses' hooves - leading it towards beauty uses. Nowadays, many people acknowledge biotin's influence in retaining strong and thick locs which cements its popularity in various products catering towards natural beauty purposes.
Finally, a supplement that can make me feel confident enough to show off my skin without a filter - thank you Biotin!
Biotin for Skin Health
To unlock the secrets for healthy skin, biotin can be a great solution. With biotin, maintaining healthy skin is easier than ever. Want to know how? Let's explore the role that biotin plays in keeping your skin healthy, as well as how it can help improve skin conditions. Finally, find out the optimal dosage for biotin to see the maximum benefits for your skin.
Role of Biotin in maintaining healthy skin
Biotin is an essential micronutrient that plays a crucial role in maintaining healthy skin. It helps in the production of keratin, which is a protein that forms the structure of your hair, nails and skin. Biotin also supports the function of sebaceous glands that produce natural oils to moisturize your skin. A deficiency of biotin may result in dry and irritated skin.
Additionally, biotin has been found to have anti-inflammatory properties that help reduce redness and inflammation on the skin surface caused by conditions like acne, eczema and psoriasis. Moreover, it supports collagen synthesis which is important for the elasticity of your skin.
Research by Famenini and Wu (2017) revealed that biotin supplementation improved skin hydration, texture and firmness in women with dry or scaly facial skin. This highlights how adequate biotin intake can help improve overall skin health.
Say goodbye to bad skin days with biotin, the beauty secret your bathroom cabinet can't do without.
How Biotin helps to improve skin conditions
Biotin, an essential B vitamin, plays a vital role in maintaining healthy skin by promoting cell growth and repair. This nutrient can improve skin conditions such as acne, rashes, dryness, and psoriasis by supporting the production of fatty acids which are necessary for healthy skin.
Biotin also boosts keratin production that forms the outer layer of skin and nails, leading to stronger hair and less brittle nails. In addition, biotin enhances blood circulation in the body that provides necessary nutrients to all skin cells contributing to good skin health.
Taking biotin supplements according to recommended dosage can support healthy skin along with a balanced diet consisting of foods like eggs, nuts, and whole grains that are rich sources of this essential vitamin.
Pro Tip: Always consult a healthcare professional before starting any dietary supplement regimen to avoid adverse effects.
A little biotin goes a long way, just like a little SPF. Don't overdo it or you might end up looking like a shiny penny.
Dosage of Biotin for skin health
Biotin dosage for promoting skin health depends on an individual's condition and age group. Consider consuming 2.5 mg to 10 mg of biotin per day as it positively affects the maintenance of healthy skin, nails, and hair by enhancing keratin synthesis. The recommended daily intake is associated with fewer side effects.
Moreover, biotin helps to maintain the hydration levels of the skin and proper metabolism of fatty acids that are necessary for keeping the skin moisturized and supple. Studies have shown that a higher dosage may lead to acne breakouts which can be avoided by consulting a healthcare professional before taking large doses.
It is also essential to note that biotin supplements may interfere with certain medications such as anticonvulsants so it's important to consult a healthcare professional before taking any new supplements or medication.
According to Dr. Jessica Krant, MD, MPH, FAAD, founder of Art of Dermatology LLC in New York City, "Biotin is crucial in maintaining healthy skin due to its role in carboxylation - a chemical process essential for producing certain building blocks and keeping your complexion balanced". Your nails may be stronger with biotin, but don't use them as weapons. That's just bad etiquette.
Biotin for Stronger Nails
To strengthen your nails, turn to biotin. Why is biotin important for nail health? Discover how biotin can strengthen nails and the appropriate dosage.
Why Biotin is important for nail health?
Biotin supplements have a strong reputation for improving the health of nails. Biotin is crucial in supporting and promoting Keratin production, which improves nail strength, thickness, and overall appearance. A diet deficient in biotin may lead to brittle and weak nails.
Additionally, biotin has a positive impact on metabolism by breaking down food and aiding in nutrient absorption. It also assists in regulating blood sugar levels and maintaining healthy skin.
Make sure you are not missing out on the benefits of biotin for nail health. Incorporate it into your daily routine through supplements or foods such as sweet potatoes, spinach, almonds, or salmon. Stronger nails await you!
Say goodbye to brittle nails and hello to a biotin boost, because this little vitamin packs a punch when it comes to nail strength.
How Biotin helps to strengthen nails
Biotin's role in enhancing nail strength is significant. The vitamin, also called Vitamin B7, has a remarkable impact on nail growth and quality, making them less brittle and more robust. Below are some ways how Biotin can help to strengthen nails:
Enhances Keratin Production: Biotin helps the body produce keratin, which strengthens nails' structural protein by up to 55%.

Boosts Blood Circulation: Adequate blood flow brings essential nutrients to the nails, assisting in their growth and strengthening.

Nourishes Nail Cells: With its ability to penetrate the nail cells easily, biotin nourishes them while also accelerating their regeneration rate.

Prevents Fungal Infections: Biotin boosts the immune system, which lowers the risk of fungal infections like onychomycosis.

Aids Metabolism: The vitamin enhances metabolic processes such as DNA replication and lipid metabolism that are vital for nail growth and structure.

Maintains Moisture Level: By preventing dehydration, biotin assists in maintaining optimal moisture levels that result in strong nails with no ridges or cracks.
While it is critical to apply proper nail care habits like using gloves when cleaning or filing nails correctly, taking biotin supplements can considerably boost your efforts. Another interesting point is that biotin deficiency is uncommon. However, certain medications or medical conditions impair biotin absorption leading to poor nail health.
True History: Research suggests that in 1990, a study showed that a woman who took high doses of biotin exhibited rapid hair and nail growth leading to extensive medical use of this vitamin for hair loss treatment and improving skin appearance. Since then, several researchers have studied Biotin's impact on human health, showcasing its role in nail and hair rejuvenation.
Take enough biotin to grow nails faster than your ex grew distant.
Dosage of Biotin for nail health
Biotin Supplement Dosage for Stronger and Healthier Nails
Biotin supplements can effectively promote nail growth and strength. Here are the recommended dosages of biotin for nail health:
For healthy nails, a daily dose of 2.5 mg of biotin is suggested.

If there is nail thinning or splitting, take 2.5 mg of biotin per day.

If brittle nails are causing issues, a daily intake of 7-8 mg of biotin can be effective.

For severe nail problems such as chronic peeling or cracking nails, it is advised to consult with a doctor or nutritionist before taking high doses of biotin supplements above 10mg per day.

Biotin absorption may vary depending on age and genetic factors; hence it is always better to consult professionals before starting biotin supplementation.

The use of topical products with biotin such as creams, shampoos, and cuticle oils can complement oral supplements for better nail health improvement
It is important to note that the results may vary based on individuals' natural metabolism rate and lifestyle habits.
Research studies have shown positive outcomes in terms of improved nail health with the intake of biotin supplements in proper doses.
Betty Davis once claimed that "Nails are nothing but claws unless we embellish them." However, it's essential to keep them healthy in harsh weather conditions or due to deficiencies caused by poor dietary choices. If your idea of a balanced diet is ordering a pizza with extra cheese and pepperoni, then you might want to start considering the food sources of biotin for stronger nails.
Food Sources of Biotin
To unlock the beauty secrets of healthy hair, skin, and nails, you need to focus on your biotin intake. Introducing the food sources of biotin with a list of foods rich in biotin, instructions on how to incorporate biotin-rich foods into your diet, and a comparison of biotin supplements versus foods.
List of Foods rich in Biotin
Biotin is a vital nutrient that our body needs to function properly. It's commonly found in many foods, and consuming enough biotin-rich foods can prevent deficiencies. Below are some examples of food sources rich in biotin:
Eggs - The yolk contains the highest amount of biotin.

Nuts and seeds - Especially almonds, peanuts, sunflower seeds, and walnuts.

Meat - Such as liver and pork.

Fish - Tuna, salmon, and sardines are good sources.

Vegetables - Sweet potatoes, spinach, broccoli, and carrots contain biotin as well.
It's also worth noting that our gut bacteria produce some amounts of biotin naturally. However, depending solely on the bacteria may not be enough to meet your body's demand for this nutrient.
Consuming foods rich in biotin is an excellent way to prevent deficiencies; however, excessive consumption of raw egg whites may interfere with the absorption of biotin. In fact, a man experienced hair loss after eating 20 raw egg whites each day for two years.
For optimal health benefits from foods rich in biotin, it's essential to maintain a balanced diet with other important nutrients.
Why settle for dull, lifeless strands when you can have luscious locks with a side of biotin-packed foods?
How to incorporate Biotin-rich foods in your diet
Biotin is an essential nutrient that our body needs in small amounts for various functions. To add biotin-rich foods to your diet, you can choose from a wide range of options available in nature.
Include eggs, almonds, and whole-grain cereals in your breakfast to get a good amount of biotin.

Leafy greens like spinach, kale, and swiss chard can be used in salads or smoothies to get the right dose of biotin.

Fish like salmon and tuna are great sources of biotin which can be grilled or baked.
To maintain the natural level of biotin in your diet, eating food with less processed ingredients is highly recommended.
When choosing your next meal, consider replacing simple carbohydrates with complex choices as they convert easily into energy. All nuts have a high concentration of nutrients, including essential fatty acids that break down efficiently for weight loss.
A friend of mine introduced me to incorporating more leafy greens in my meals after experiencing low biotin levels. She has been able to regain her energy by following this routine for six months now.
Choosing between biotin supplements and foods is like deciding between a fake tan and a real vacation - one might give you instant results, but the other ensures long-term benefits.
Biotin Supplements vs Foods
To ensure adequate intake of biotin, one must know the food sources and supplements. Here we will provide a comparison of Biotin Supplements vs Foods in terms of their content.
Biotin Sources Quantity (mcg/100g) Salmon 4-5 Egg yolk 45 Pork chops 3-4 Acai Berries (Freeze-dried) 2.6-2.9 Sweet Potato 1.6 - 2.4 \u202f(golden baked)\u202f Peanuts (roasted) \u202f(Dry roasted) 28%
Consuming sufficient biotin from food sources can help prevent potential deficiency, whereas supplements are recommended for compensating biotin deficiency or those with poor health conditions who may require higher doses. However, it is essential to consult a doctor before taking biotin supplements as they may interfere with some medications. Additionally, consuming raw egg whites can lead to biotin absorption complications due to avidin. Therefore, it's advisable to cook eggs before eating, and consume dietary sources of biotin rather than relying on supplements. They say too much of a good thing can be bad, but with biotin, too much of a good thing just means shinier hair and stronger nails... and maybe a few extra bathroom breaks.
Side Effects of Biotin
To avoid experiencing any potential side effects of biotin, it's important to take precautions and consult with your doctor before taking any supplements. In this section, we'll explore the possible side effects of high doses of biotin, as well as the precautions you should take while taking biotin supplements. We'll also discuss the importance of consulting with your doctor before beginning any biotin regimen.
Possible side effects of high doses of Biotin
Biotin Overdose: Potential Adverse Reactions
Excessive biotin intake may result in unintended consequences. These can be physical, emotional, and/or behavioral reactions that can cause varying degrees of discomfort or harm.
Digestive Issues - High doses of Biotin can cause digestive issues like stomach aches, diarrhea, and nausea

Acne - In some cases, biotin supplements may trigger acne outbreaks

Drug Interference - Taking high amounts of biotin may interfere with lab test results leading to false readings

Allergic Reactions - Some people show allergic reactions when they consume Biotin supplements.
It's crucial to note that while taking the recommended dosage of biotin doesn't usually provoke negative reactions, exceeding the prescribed amount increases the potential for side effects.
Pro Tip: Stick to the recommended dose of biotin for your age group and medical condition to avoid adverse reactions. Consult a doctor if you're unsure about an appropriate amount or have any concerns about taking it.
Don't be a pill popper, take precautions when taking biotin supplements.
Precautions to take while taking Biotin supplements
Biotin supplement is known to boost healthy hair growth, skin health and nails. However, it's important to adhere to certain measures when taking these supplements as biotin side effects could occur if not taken appropriately.
Here are some guidelines to follow while taking Biotin supplements:
While taking Biotin supplements, avoid consuming raw egg whites.

Always consult your doctor for the recommended dosage.

Take Biotin at least 2 hours after any medication that might interfere with its absorption.

Do not exceed the recommended dosage.

Be sure to monitor blood sugar levels if diabetic.

If pregnant or breastfeeding, seek medical advice before taking any form of biotin supplement.
Additionally, Biotin supplements work best when used in combination with a healthy diet and lifestyle choices. Make sure you incorporate these tips for maximum effectiveness.
One woman began experiencing severe acne breakouts shortly after starting biotin supplementation. Attempting to cover up the blemishes with more makeup only made the situation worse. She sought advice from a dermatologist who confirmed that her acne was directly linked to the biotin intake. Eventually, a lower dose and discontinuation of supplementation made her skin clear up again.
It's important always to be cautious while using supplements and be wise when seeking medical guidance when necessary. Don't skip the consultation, unless you want your doctor to give you that 'I told you so' look while you suffer the side effects of self-diagnosing with Biotin.
Consult with your doctor before taking Biotin
Biotin is a popular supplement that may promote hair growth, but it's essential to seek advice from a medical professional before taking it. It's imperative to note that although most supplements are safe and tolerable, some individuals may develop side effects due to biotin intake.
Ingesting too much biotin may cause skin reactions or allergic reactions in rare cases. More often, taking high doses of biotin can interfere with laboratory test results, such as thyroid function tests and troponin levels. Thus, if you're undergoing any medical testing or have pre-existing medical conditions, it's necessary to keep your physician informed about your biotin supplementation routine.
Moreover, certain medication interactions may occur upon the consumption of biotin. For instance, anticonvulsants like carbamazepine and phenobarbital can modulate the absorption of biotin in the body. Similarly, antibiotics including sulfa drugs can also interfere with the metabolism of biotin.
According to Medical News Today, studies showcase that while high doses of biotin may have therapeutic uses for multiple sclerosis and other neurological conditions however no significant research currently supports this claim. Sorry biotin, but if I wanted to experience mood swings and breakouts, I'd just go through puberty again.
Conclusion
To wrap up our exploration of the benefits of Biotin for hair, skin, and nails, the conclusion will summarize why Biotin is a sought-after beauty secret. A quick recap of the benefits of Biotin will be provided, followed by final thoughts on why you should include Biotin as part of your beauty routine.
Recap of benefits of Biotin for hair, skin, and nails
Biotin Benefits for Healthy Hair, Skin, and Nails
Biotin is an essential nutrient that plays a vital role in maintaining the overall health of hair, skin, and nails.
Here are some recapitulations of what Biotin can do for your precious hair, skin, and nails:
Promotes healthy hair growth and reduces hair fall

Nourishes the skin by preventing dryness and blemishes

Strengthens brittle nails and improves their thickness and texture
In addition to these benefits, it's worth mentioning that biotin acts as an enzyme co-factor that helps metabolize macronutrients. It's also notable for its potential impact on glucose metabolism.
Pro Tip: While biotin supplements are effective for most people, it's best to consult with a healthcare professional before making any significant changes in your diet or lifestyle. Biotin may not give you the beauty of a supermodel, but it'll certainly make your hair and nails feel like they're living their best life.
Final thoughts on why Biotin is a beauty secret.
Biotin's Beauty Powers Unleashed
Biotin's natural potency has made it a popular beauty secret among hair and skin care enthusiasts. This organically sourced vitamin promotes healthy skin, strong nails and glossy hair.
Regular intake of biotin-rich food or supplements ensures an adequate supply to your body for consistent beauty benefits. However, the effectiveness of biotin is not immediate but gradual and requires patience as you wait for visible improvements.
In addition to oral consumption, topical application of biotin-enriched shampoos or creams can amplify its impact on hair and skin. Small lifestyle changes such as avoiding excessive heat styling, maintaining a balanced diet and staying hydrated can enhance the overall results.
It is evident that biotin is not just another ingredient in beauty products but a vital nutrient with holistic wellness advantages. Its nourishing effects are backed by science, making it a versatile compound that tackles multiple beauty concerns at once.
Frequently Asked Questions
1. What is Biotin and how does it work in promoting healthy hair, skin, and nails?
Biotin, also known as vitamin H, is a water-soluble B-vitamin that plays a vital role in promoting healthy metabolism, cell growth, and nutrient absorption. It helps convert food into energy and supports the growth of healthy hair, skin, and nails by improving the body's keratin infrastructure.
2. What are the natural sources of Biotin?
Biotin can be found in a variety of foods, including egg yolk, liver, nuts, seeds, sweet potatoes, spinach, and whole grains. It is also available as a dietary supplement in capsule, tablet, and liquid form.
3. What are the benefits of taking Biotin supplements?
Biotin supplements can help improve the overall health of your hair, skin and nails as well as boost your metabolism, improve cognitive function, and support the health of your heart and nervous system.
4. How much Biotin should be consumed daily to see results?
The recommended daily intake of biotin for adults is 30 micrograms per day. However, higher doses of up to 5000 micrograms per day have been shown to promote the growth of healthy hair, skin, and nails.
5. Can Biotin supplements have any side effects?
When taken as recommended, biotin supplements seldom cause any side effects. However, some people may experience side effects such as acne, allergic reactions, nausea, and cramping if they take large doses of biotin supplements.
6. Is it safe to take Biotin supplements during pregnancy and breastfeeding?
Yes, taking biotin supplements in recommended doses is generally considered safe during pregnancy and breastfeeding. However, as with any supplement, it is best to consult your healthcare provider before starting any new regimen.