Discover more from IgelSparks Substack
My personal Substack
"Beta-Glucans: The Immune-Boosting Fibers You Need"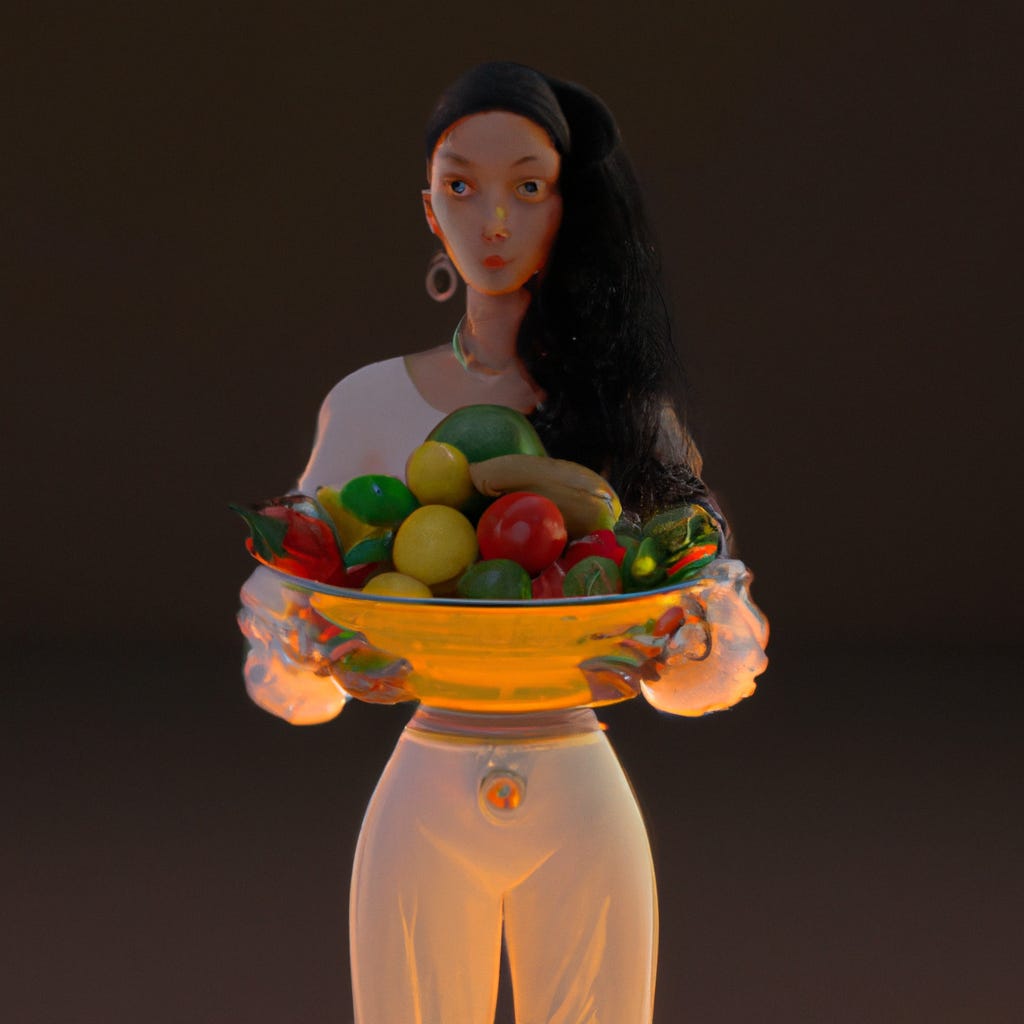 Overview of Beta-Glucans
To get an overall understanding of Beta-Glucans, this section will provide an overview of the topic with two sub-sections to support you. What Beta-Glucans actually are and the different types of Beta-Glucans will be introduced to you briefly.
What are Beta-Glucans?
Beta-glucans are complex carbohydrates found in the cell walls of fungi, yeast, and certain plants, including oats and barley. They are known for their immunomodulatory properties and have been extensively studied as potential therapies for conditions such as cancer and infectious diseases. Additionally, beta-glucans have shown promise in improving cholesterol levels and promoting regularity in bowel movements. Their strong antioxidant activity may also play a role in preventing cellular damage caused by oxidative stress.
Who knew there were so many types of Beta-Glucans? It's like they're trying to be the Spice Girls of the carbohydrate world.
Types of Beta-Glucans
Beta-Glucans can be classified into various categories based on their origin, structure and functions. Beta-glucans are naturally distributed in many sources, such as algae, bacteria, fungi and cereals. Within the cell walls of these sources, beta-glucans vary structurally by having different types of linkages between glucose molecules.
OriginMolecular StructureOatPlant-based(1 → 3),(1 →4)- β-D glucanYeastFungalBeta(1→3), Beta(1→6) linked glucose unitsShiitake mushroomFungalBeta(1→3), Beta(1→6) linked glucose units
Some unique details about beta-glucans include their immunomodulatory effects, which help to enhance immunity by promoting phagocytosis and cytokine release. They also possess antioxidant activity and wound healing properties.
The history of beta-glucans dates back to the discovery of glucan synthase enzymes in many microorganisms. Over time, their potential health benefits have been studied extensively and found to be promising in clinical studies for reducing blood cholesterol levels and increasing immune function. Overall, beta-glucans have proven to be versatile molecules that can have a variety of applications in healthcare and other fields.
Beta-Glucans: the superfood for your immune system, because you're never too sick to add some spice to your life.
The Immune-Boosting Properties of Beta-Glucans
To boost your immune system, turn to beta-glucans. These powerful fibers work wonders in helping your body fight off infections. In this section, we look at "The Immune-Boosting Properties of Beta-Glucans", uncovering the mechanism of action in immune function. We also explore the "Benefits for Immune Health", showcasing the myriad ways in which beta-glucans can help you stay healthy.
Mechanism of Action in Immune Function
Beta-glucans have proven to be effective in boosting the immune system by stimulating certain cells within. This activation helps to trigger other immune responses, such as cytokine production and phagocytosis. Beta-glucans not only activate the innate response of the body but also the adaptive response, making them useful in fighting diseases like cancer and infections.
One way beta-glucans accomplish this is through its interaction with dendritic cells, which it binds to and activates via Dectin-1 receptors present on their membranes. The cells then undergo maturation and migrate to secondary organs for antigen presentation, further enhancing their efficiency against antigens and pathogens.
Beta-glucans are naturally present in many foods like cereals, mushrooms, and baker's yeast among others. They are also used extensively as dietary supplements because of their immune-modulating properties.
Studies suggest that beta-glucan has been used for thousands of years because of its medicinal properties in treating bacterial infections. There is evidence that Celtic tribes used a blend of crushed oats and water to heal wounds from an invasion in 1446.
Don't let your immune system go solo, give it a beta-glucan boost, yo!
Benefits for Immune Health
Beta-glucans have been found to offer numerous benefits when it comes to immune health. The compound has anti-tumor, anti-inflammatory and antioxidant properties that can aid in reducing inflammation, fighting diseases, improving skin health, and promoting cardiovascular health.
Beta-glucans can enhance the body's innate immunity by activating white blood cells.

They can help reduce the duration and severity of infections such as colds and flu.

Beta-glucans can also act as a prebiotic, nourishing gut bacteria that enhances immunity.

Studies have shown beta-glucans to be effective in preventing various types of cancers and slowing tumor growth.
In addition to the above benefits for immune health, beta-glucans are also beneficial in modulating blood sugar levels in people with diabetes. Their ability to bind with cholesterol may also make them useful for managing cholesterol levels in humans.
Pro Tip: Incorporating beta-glucan-rich foods such as mushrooms, yeast extracts or oats into your diet can provide immense benefits for your overall well-being.
You can't beet the immune-boosting power of beta-glucans found in fungi, oats, and barley - it's the whole grain truth.
Food Sources of Beta-Glucans
To find ample amounts of beta-glucans, a type of fiber that can boost and support your immune system, check out the following food sources: oats, barley, mushrooms, and seaweed. We will section focused on sharing various food sources that offer great benefits in order to enhance your overall health.
Oats
Grains containing Beta-Glucans
For those seeking Beta-Glucan-rich food sources, oats are a popular choice. This versatile grain offers an excellent source of soluble dietary fiber, with a unique type of Beta-Glucan known for its cholesterol-lowering properties.
Name Soluble Fiber Content (per 100g serving) Beta-Glucan Content Oats 10.6 g 2 g
When it comes to Beta-Glucan content, oats take the lead among grains. Along with their heart-healthy benefits, oat consumption is linked to improved digestion and slower glucose absorption.
Do not ignore the potential benefits of incorporating oats into your daily diet. Don't miss out on the opportunity to improve your overall health by indulging in this Beta-glucans-filled grain.
Barley: Making beer and improving your bowel movements - it's a win-win situation.
Barley
Touted for its rich nutritional content, Hordeum Vulgare, or a popular cereal grain found worldwide, is a significant source of Beta-Glucans. A soluble fiber that promotes good gut health and supports the immune system, Barley's high Beta-Glucan content makes it a nutritious addition to any diet.
The following table shows the metrics of barley:
Metrics Quantity Amount per 100g 3.6g Calories 354 kcal Carbohydrates 73.48 g Protein 12.48 g
Notably, Barley has several varieties like hulled barley which contains more nutrients than 'pearled' barley due to minimal processing.
Pro Tip - Opt for whole-grain barley as it is less processed and retains more nutrients compared to the refined version of the grain.
Feed your fungi fixation and boost your beta-glucan intake with a side of shrooms.
Mushrooms
Mushroom Varieties as Beta-Glucan Rich Foods
Shiitake, Reishi, Maitake, and Oyster mushrooms are excellent sources of beta-glucans that stimulate the immune system. In addition to these popular types, other edible mushrooms like Porcini, White Button, and Portobello also contain beta-glucans that have prebiotic benefits.
Shiitake - having the highest amount of beta-glucans compared to others

Reishi - contains ganoderic acid which has anti-inflammatory and analgesic properties

Maitake - known for its immune-boosting abilities as well as exhibiting anti-cancer properties

Oyster - rich in antioxidants along with beta-glucans and ergothioneine

Porcini, White Button & Portobello - a great source of dietary fiber along with beta-glucans.
White button mushrooms have been found to improve insulin resistance while being low in calories. Additionally, fresh or dried varieties are added to soups or curries for their distinctive flavor while providing added health benefits.
Pro Tip: Incorporating at least one serving of these scrumptious fungi daily can lead to better gut health and decrease inflammation.
Seaweed: the ocean's answer to kale, but with more character and less Instagram fame.
Seaweed
The consumption of seaweed has many health benefits, including:
Improves immune function

Regulates blood sugar levels

Lowers cholesterol and triglyceride levels

Reduces inflammation in the body

Promotes satiety and aids in weight management
In addition, seaweed is also rich in other essential nutrients such as iodine, calcium, and iron. Consuming seaweed can be a great addition to any diet for overall health and wellness.
A unique aspect of seaweed is its ability to absorb minerals from the ocean, including heavy metals like lead and arsenic. Therefore, it's important to choose high-quality sources when consuming seaweed to avoid any potential contaminants.
A study published in the journal Marine Drugs found that brown seaweed species such as Fucus vesiculosus have higher concentrations of beta-glucans compared to other types of seaweed.
So next time you're looking to add more fiber and nutrients to your diet, consider incorporating some delicious seaweed into your meals. Don't let your immune system feel lonely, give it some beta-glucan buddies with these easy supplements!
Supplementation of Beta-Glucans
To properly supplement beta-glucans for immune-boosting benefits, you need to understand the ideal dosage and safety of intake. Fortunately, these concerns can be addressed by considering the various forms of beta-glucan supplements available. In this section, you'll explore the solutions to these concerns through the two sub-sections: Dosage and Safety, and Forms of Beta-Glucan Supplements.
Dosage and Safety
For optimal health benefits, it is important to take the correct dosage and follow safety precautions when supplementing with Beta-Glucans. It is recommended to consult a healthcare professional or follow dosage instructions on the product label before consumption. Additionally, individuals who are pregnant, breastfeeding, or have existing medical conditions should seek advice from their doctor before taking Beta-Glucans supplements.
Moreover, the safety of Beta-Glucans in high doses has not been extensively studied; hence caution should be exercised while taking high amounts. Some potential side effects of excess consumption include digestive discomforts like bloating and gas.
It is essential to note that Beta-Glucan supplements differ in bioavailability; hence the proper dose may vary among products. Dosage also varies based on the purpose of use, health status and age group.
To mitigate potential risks while supplementing with beta-glucan supplements, it is crucial to adhere to recommended doses and purchase from reputable sources. Individuals intending to incorporate Beta-Glucans as part of a diet should also include other natural sources of dietary fiber such as fruits and vegetables for optimal results.
In summary, consulting healthcare professionals before consuming beta-glucan products helps determine your ideal dosage and understand your suitability for supplementation. Adhering to these recommendations ensures maximal benefits with minimal risk.
From pills to powders, beta-glucan supplements come in all shapes and sizes - but don't worry, none of them will turn you into the Incredible Hulk.
Forms of Beta-Glucan Supplements
For those looking to supplement Beta-Glucans, there are various options available. Different forms of Beta-Glucan supplements offer varying benefits to individuals based on their preferences and needs.
A table showcasing the Forms of Beta-Glucan Supplements is as follows:
Form of Supplement Description Capsules Encased in a gelatin or vegan capsule and easy to swallow. Powder Ideal for adding to smoothies, shakes, and other drinks. Tablets Compressed form that can be easily taken with water or juice. Liquid Extracts Convenient to add to any beverage or food item without changes in taste.
It is important to note that some products may contain added ingredients such as flavorings or fillers, so it is always recommended to check the label carefully before purchasing.
Moreover, research has indicated that the bioavailability of beta-glucans may vary depending on its source - whether from oats, mushrooms, yeast, etc. This emphasizes the significance of understanding the composition while selecting supplements.
Interestingly, Beta-Glucans were first discovered in lichens by French scientist Louis Pasteur in 1861. It wasn't until decades later that their immune-boosting properties became a topic of interest among researchers.
Knowing about these different forms can help individuals make informed decisions when selecting a supplement that will work best for them and support their dietary goals with ease.
Boost your immune system with a side of beta-glucans, because who doesn't love a little extra armor against the common cold?
Conclusion: Incorporating Beta-Glucans into Your Diet for Immune-Boosting Benefits
Beta-glucans are a type of dietary fiber known for their immune-boosting properties. By incorporating these fibers into our diet, we can strengthen our immune system and improve our overall health. Adding beta-glucan-rich foods like oats, barley, and mushrooms to our daily meals is an easy way to boost our immunity. Furthermore, consuming beta-glucan supplements or functional foods enriched with beta-glucans may offer additional benefits.
Research also suggests that specific types or sources of beta-glucans may have unique effects on the immune system. For example, oat beta-glucans have been shown to activate immune cells called neutrophils, while yeast-derived beta-glucans may enhance the activity of natural killer cells. To maximize the benefits of beta-glucans, it's important to consider both the amount and source of these fibers in our diets.
To incorporate more beta-glucans into your diet, try adding oatmeal or barley as a breakfast cereal or swapping out refined grains for whole grain options like brown rice or whole wheat bread. Additionally, including mushrooms in stir-fry dishes or soups can boost your intake of beta-glucans. Remember that small changes in your diet over time can lead to significant improvements in your overall health and well-being.
Frequently Asked Questions
What are beta-glucans?
Beta-glucans are a type of fiber found in certain foods, particularly in mushrooms, oats, and barley. They are known for their ability to boost the immune system.
How do beta-glucans work?
Beta-glucans work by activating various immune cells in the body, such as macrophages and natural killer cells. These cells then help to fight off infections and diseases.
What are the benefits of beta-glucans?
Beta-glucans have been shown to have a range of benefits, including boosting the immune system, reducing inflammation, improving cholesterol levels, and potentially even preventing cancer.
Can beta-glucans be taken as a supplement?
Yes, beta-glucans are available in supplement form. However, it is important to choose a high-quality supplement and to talk to a healthcare provider before starting any new supplement regimen.
Are there any side effects associated with beta-glucans?
Beta-glucans are generally considered safe and well tolerated. However, some people may experience mild gastrointestinal symptoms, such as bloating or gas, when consuming higher doses.
How much beta-glucan should I consume?
The recommended daily intake of beta-glucans varies depending on the source and the specific health benefits being sought. However, a general guideline is to aim for at least 3 grams per day.