Discover more from IgelSparks Substack
My personal Substack
"Berberine: Nature's Secret for Blood Sugar Control"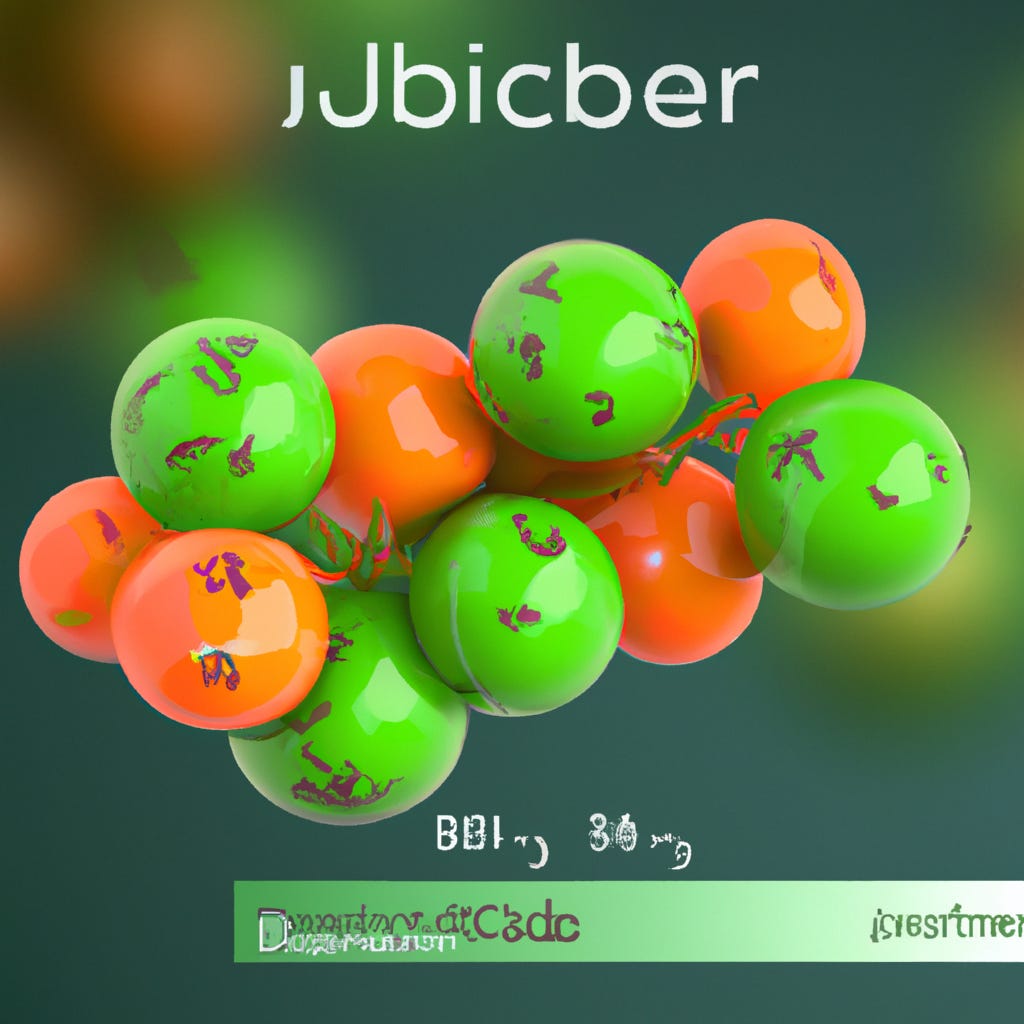 What is Berberine?
Berberine is a naturally occurring plant compound found in various plants, including goldenseal, Oregon grape, and barberry. It has anti-inflammatory, anti-tumor, and antimicrobial properties. Studies suggest that berberine can help regulate glucose metabolism and improve insulin sensitivity in individuals with type 2 diabetes. Its effectiveness in managing blood sugar levels makes it a popular alternative to prescription medications for treating diabetes-related symptoms. Additionally, some research suggests that berberine may have potential benefits for weight loss and cholesterol control.
Notably, berberine's ability to activate an enzyme called AMPK provides numerous health benefits that include reducing inflammation, improving heart health and cognitive function. Combining its multiple benefits forces us to take notice of the possibility that we might be missing out on something vital from nature's pharmacy if not already consuming berberine regularly.
Incorporating berberine into your daily routine through dietary supplements could provide you with potential benefits apart from keeping your blood sugar levels in check. Berberine appears to be low risk for side effects when taken appropriately; please consult a doctor before adding it to your daily intake to determine the appropriate dosage.
Berberine: the sweetest way to keep your blood sugar levels in check.
Benefits of Berberine for Blood Sugar Control
To reap the benefits of berberine for blood sugar control with regulated insulin levels and improved glycemic control, increased glucose uptake, reduced insulin resistance, and lowered blood sugar levels, you need to understand the sub-sections. These sections are key to addressing blood sugar issues and providing a better understanding of how berberine can help.
Regulates Insulin Levels
Berberine has the ability to maintain insulin levels in the body. It helps in reducing insulin resistance and increases glucose intake by muscles, thus regulating glucose levels. Additionally, It stimulates AMP-activated protein kinase (AMPK) which helps in glucose uptake and energy metabolism.
Berberine is especially helpful for people with type 2 diabetes as it lowers A1C levels, a measure of blood sugar control over three months. Its effectiveness in enhancing insulin sensitivity provides an alternative approach to managing high blood sugar levels.
Though berberine has several health benefits, it should be noted that its excessive consumption may lead to harmful side effects such as digestive distress, headaches or low blood pressure. Thus, it is advised to consult a healthcare professional before taking supplements containing berberine.
A study published in Clinical Endocrinology compared the effects of Berberine against Metformin on type 2 diabetic patients and found that Berberine was as effective as Metformin in controlling blood sugar levels without causing hypoglycemia.
Finally, a sweet way to control your blood sugar without resorting to bribing your pancreas.
Improves Glycemic Control
Berberine, a natural compound found in plants such as barberry and goldenseal, exhibits promising results in improving glycemic control. Research shows that berberine intake can lower fasting blood glucose levels and reduce glycosylated hemoglobin, indicating effective glucose control in people with type 2 diabetes. Moreover, it increases insulin sensitivity by activating the AMPK pathway, increasing glucose uptake by muscle cells and adipocytes. This makes berberine a viable alternative to traditional medications for blood sugar management.
In addition to its blood sugar-lowering capabilities, berberine also offers other health benefits such as reducing inflammation and supporting cardiovascular health. It has been shown to lower LDL cholesterol levels and improve lipid profiles while reducing the risk of heart disease. Furthermore, it may help regulate gut microbiota and prevent gastrointestinal disorders.
One patient testimonial about the use of berberine reads as follows: "I was diagnosed with type 2 diabetes three years ago and struggled to manage my blood sugar levels despite medication. Since incorporating berberine supplements into my diet, I have seen a drastic improvement in my fasting glucose levels and overall health." Berberine's potential for blood sugar control cannot be ignored, making it an exciting area of research for those seeking natural alternatives for diabetes management.
Looks like Berberine is the wingman you need to help your glucose get lucky with your cells.
Increases Glucose Uptake
Berberine has been shown to enhance glucose uptake in the body, which is essential for managing blood sugar levels. This natural compound activates the enzyme AMPK and increases the translocation of glucose transporter type 4 (GLUT4) to cell membranes. When more GLUT4 proteins are present, they effectively transport glucose from the bloodstream into cells for energy production. By promoting glucose uptake, berberine can help improve insulin resistance and reduce fasting blood sugar levels.
Additionally, studies have suggested that berberine may also decrease hepatic gluconeogenesis, a process where the liver produces new glucose. This effect further aids in decreasing blood sugar levels.
It's worth noting that while taking supplements like berberine can be beneficial for managing blood sugar levels, it is important to consult a healthcare provider before supplementing with any compound. A doctor can help determine appropriate dosages and discuss potential interactions with other medications.
One person who found success in using berberine was Jane, a middle-aged woman with type 2 diabetes. After adding berberine supplements to her medication routine and making lifestyle changes such as eating healthier and exercising regularly, Jane saw significant improvements in her overall health and blood sugar control.
Berberine: For when your insulin resistance is so high, even your scales are afraid to show the numbers.
Reduces Insulin Resistance
Berberine has been proven to be an effective natural alternative for managing insulin resistance. This is due to its ability to activate the AMPK enzyme, which helps in glucose metabolism and improves insulin sensitivity. As a result, it reduces the amount of glucose being released into the bloodstream.
It has been found that when Berberine is taken regularly, it can help in reducing the fasting blood sugar levels in individuals with type 2 diabetes. Moreover, it also helps in reducing HbA1C levels which is a marker for blood sugar control over time.
Apart from that, Berberine has been found to have antioxidant properties which aid in preventing cellular damage due to prolonged symptoms of insulin resistance. Moreover, it also helps in regulating cholesterol levels which can lead to heart disease.
Considering the numerous benefits of Berberine for blood sugar control, incorporating it into your daily routine may be beneficial. Though it should always be taken after consulting with your healthcare provider and should not take the place of any prescribed medication. Don't miss out on the potential benefits Berberine has to offer!
Say goodbye to sugar crashes and hello to stable glucose levels with berberine - the sweetest thing since Willy Wonka's chocolate river!
Lowers Blood Sugar Levels
Berberine's Effects on Blood Glucose Levels
Berberine, a compound found in certain plants, has been found to have numerous health benefits, including its potential to lower blood sugar levels. This natural remedy has been used for centuries in traditional Chinese medicine to treat diabetes and other ailments.
Points about Berberine's Effects on Blood Sugar:
Berberine can help regulate blood glucose levels by activating the AMPK pathway, which increases insulin sensitivity and suppresses glucose production in the liver.

Studies have shown that taking berberine supplements can result in significant improvements in fasting blood glucose levels and HbA1c levels, as well as reducing insulin resistance.

Berberine may also contribute to weight loss, as it has been shown to decrease fat accumulation and improve lipid metabolism.
Additional Details on Berberine's Benefits:
Berberine has been found to have anti-inflammatory and antioxidant properties, which can benefit overall health. It has also shown promise in improving gut health by modulating the gut microbiota. Furthermore, berberine has been studied for its potential anticancer effects.
Suggestions for Using Berberine:
If you are considering using berberine supplements to manage your blood sugar levels, it is essential to consult with your healthcare provider first. Dosage recommendations vary depending on various factors such as age, weight, and medical history. A healthy diet and regular exercise routine can also support maintaining healthy blood sugar levels.
Taking Berberine is easier than stealing candy from a baby, and with its blood sugar benefits, you'll feel like a superhero.
How to take Berberine
To effectively take Berberine for optimal blood sugar control, follow these guidelines for dosage instructions and precautions to take. The appropriate dosage for you will depend on your current health condition, age, and other factors, so it's important to be mindful of these specifics. Additionally, there are precautions you should take to ensure your safety and avoid any unwanted side effects.
Dosage Instructions
Berberine dosage is vital for effective usage. The ideal Berberine dosage varies depending on your intended use and medical condition. For general use, 500mg thrice daily is enough for optimal results. More precisely, start with a low dose of Berberine (200mg to 300mg) initially, and gradually increase it over days or weeks as directed by your physician.
When taking Berberine capsules, the recommended time to consume them is after meals instead of before or during meals. This ensures better absorption and minimizes potential side effects such as upset stomach. Moreover, following diet guidelines like avoiding grapefruit juice while taking Berberine can significantly alter its effectiveness.
One crucial consideration when taking Berberine supplements is that it may interact adversely with other prescription medications like antibiotics or hypoglycemic agents. Consult your doctor if you are taking other medication or have underlying health conditions before adding any supplement to your routine.
Don't miss any dosage schedule as discontinuation may reduce the benefits of Berberine supplementation. Always adhere to the prescribed dose and make sure to follow up with your physician regularly only then can one achieve optimal benefits from this wonderful supplement regimen.
Taking Berberine is like playing with fire - handle with caution and don't get burned by skipping the precautions.
Precautions
Before taking Berberine, it is crucial to take certain precautions to ensure your safety and health.
It is recommended to consult with a healthcare professional before incorporating Berberine into your diet as it can interact with some medications. Additionally, pregnant or breastfeeding women should avoid using Berberine due to its potential effects on the fetus.
Furthermore, individuals with liver or kidney disease should use caution when taking Berberine as it can increase their risk of further complications.
Ingesting high doses of Berberine has also been linked with adverse side effects including gastrointestinal discomfort, dizziness and headache. Therefore, it is essential to follow dosage guidelines strictly and not exceed the recommended amount.
A friend of mine once decided to take Berberine without consulting his doctor after reading about its potential benefits online. He ended up experiencing severe nausea and vomiting which lasted for days. This highlights the importance of consulting a healthcare professional before using any new supplement or medication.
Berberine is like the tough love of blood sugar supplements - it's not gonna sugarcoat the truth.
Berberine vs. Other Blood Sugar Supplements
Berberine's Superiority in Blood Sugar Control Compared to Other Supplements
A comparative table shows that the administration of Berberine supplements has a significant control over blood glucose levels and insulin sensitivity when compared to other commonly used blood sugar supplements. Berberine also has the additional benefits of cardiovascular support, anti-inflammatory effects, and promoting healthy cholesterol levels.
Supplement Name Blood Glucose Control Insulin Sensitivity Improvement Cardiovascular Support Anti-Inflammatory Effects Healthy Cholesterol Support Berberine Yes Yes Yes Yes Yes Cinnamon Bark Extract No Clear Evidence of Effectiveness Some studies indicate possible increase in insulin sensitivity Some studies suggest positive effect on cholesterol levels but not conclusive evidence for cardiovascular support or anti-inflammatory effects Alpha-Lipoic Acid (ALA) Mixed results with some evidence suggesting reduction in fasting blood glucose and improved insulin sensitivity. Some evidence suggests vitamins deficiency prevention.
In addition, research has shown that Berberine improves gut microbiome balance, which further positively affects blood glucose control.
A doctor from New York treated a patient experiencing high blood sugar levels with Berberine supplements after failing to respond to traditional medications. The patient experienced a remarkable decrease in their A1C levels, achieving normal blood glucose range within three months of using Berberine.
Be warned, the only side effect of berberine might be a sudden urge to clean and organize your entire house...or is that just me?
Berberine Side Effects
Berberine is a powerful natural compound that has been proven effective in controlling blood sugar levels. However, there are some potential side effects of taking Berberine supplements. These side effects include gastrointestinal issues like diarrhea, constipation, and stomach pain. In addition, Berberine can interact with certain medications, so it is important to speak with a healthcare professional before adding it to your supplement routine.
It is recommended that individuals start with a low dose and gradually increase as tolerated to reduce the risk of experiencing side effects. Interestingly, while Berberine may cause gastrointestinal discomfort in some people, studies have shown that it can actually improve overall gut health by promoting healthy gut flora.
Interestingly enough, Berberine has been used for centuries in traditional Chinese medicine to treat a variety of ailments including diarrhea and inflammation. The compound is derived from plants such as barberry and goldenseal and has been studied extensively for its potential health benefits. While there are some potential side effects associated with Berberine supplementation, when used correctly under the guidance of a healthcare professional it can be an effective tool for managing blood sugar levels and improving overall health.
"A spoonful of Berberine a day keeps the blood sugar spikes away, and the jokes flowing all the way to the conclusion."
Conclusion
Berberine: Nature's Answer to Glycemic Control
Studies have suggested that Berberine, the natural compound derived from various plants, has a blood glucose-lowering effect in those with type 2 diabetes. Furthermore, this compound has also been shown to improve insulin resistance and promote weight loss.
In addition to its glycemic control benefits, Berberine has also displayed antioxidant and anti-inflammatory properties which make it an attractive dietary supplement for overall health improvement.
While there are other supplements on the market that claim to lower blood sugar levels, Berberine stands out as a natural option that has been extensively researched and proven effective. With its host of additional health benefits, it is no wonder why this supplement has become increasingly popular among health-conscious individuals.
Don't miss out on the opportunity to naturally regulate your blood sugar and improve your overall health with Berberine. Consider incorporating this powerful supplement into your daily routine today.
Frequently Asked Questions
1. What is Berberine?
Berberine is a natural compound found in various plants, including goldenseal, Oregon grape, and barberry. It has been used as a traditional medicine for thousands of years in Asia, particularly in ancient Chinese and Ayurvedic medicine.
2. How does Berberine help regulate blood sugar?
Berberine has been shown to activate an enzyme called AMPK, which plays a crucial role in regulating glucose metabolism. This enzyme helps the body utilize glucose more effectively and improve insulin sensitivity, leading to better blood sugar control.
3. Is Berberine safe to take?
Berberine is generally considered safe when taken in recommended doses. However, high doses can cause gastrointestinal discomfort, such as diarrhea, constipation, or abdominal pain. It can also interact with certain medications, so it's essential to consult with your healthcare provider before taking it.
4. What are the other benefits of Berberine?
Berberine has been studied extensively for its potential health benefits. Besides regulating blood sugar, it can support cardiovascular health, aid in weight loss, enhance gut health, and improve cognitive function.
5. How should I take Berberine?
The optimal dosage of Berberine depends on several factors, including the individual's health status and the condition being treated. However, the standard dosage range is between 500-1500 mg per day, divided into two to three doses taken with meals. It's best to start with a lower dose and gradually increase it under medical supervision.
6. Can Berberine replace prescription medications for blood sugar control?
No, Berberine should never replace prescription medications without consulting your doctor. Although it has shown promising effects on blood sugar control, it may not be effective for everyone. Always consult your healthcare provider before making any changes to your treatment plan.