Discover more from IgelSparks Substack
My personal Substack
"Bakuchi: The Herb with Skin-Healing Properties"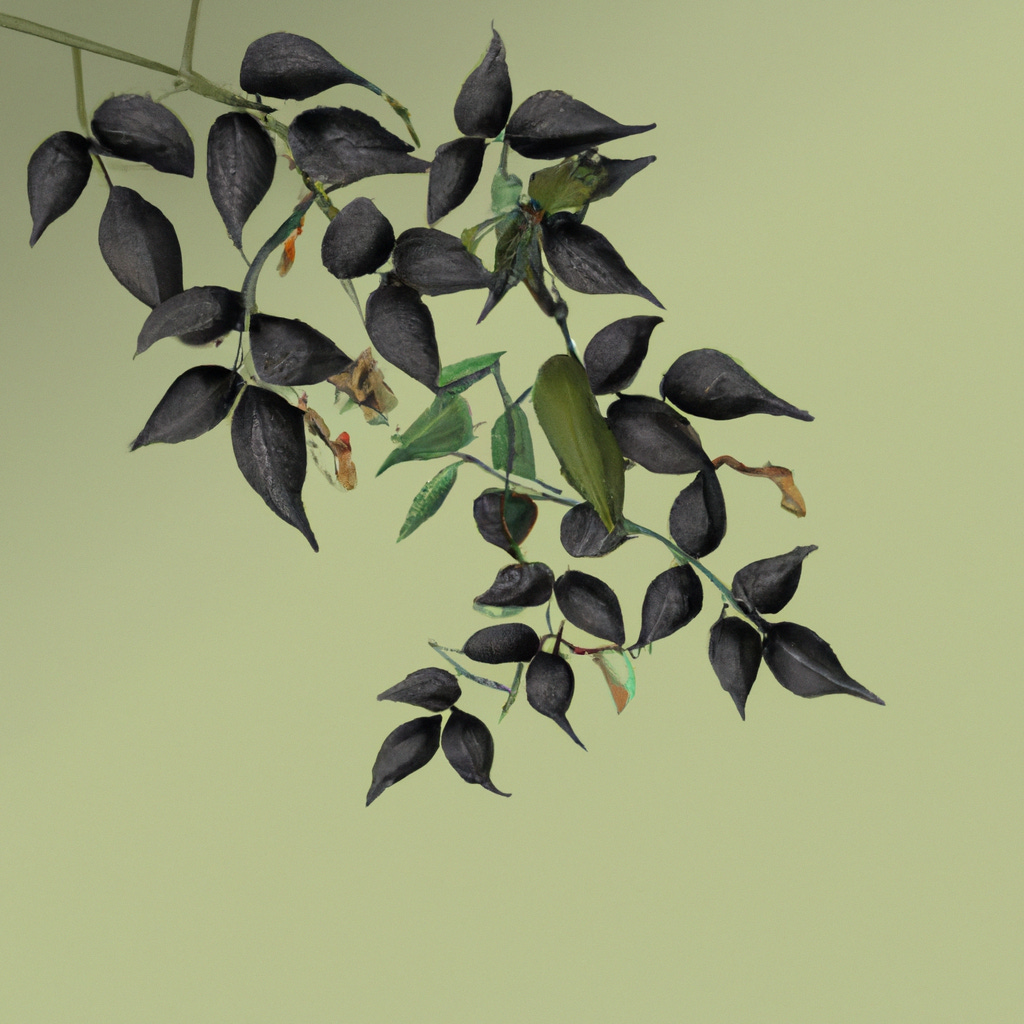 Introduction to Bakuchi
Bakuchi, a medicinal herb with remarkable skin-healing properties, has been used for centuries in Ayurvedic medicine. It is rich in psoralens, compounds known to treat various skin conditions such as vitiligo and leprosy. Bakuchi oil boasts anti-inflammatory and antibacterial properties, making it an effective remedy for eczema and acne. A study conducted on mice suggests that bakuchiol found in bakuchi has anti-aging effects on the skin.
Try incorporating bakuchi into your daily skincare routine for radiant, blemish-free skin.
Who needs expensive skincare products when you can just rub some Bakuchi on your wounds and let its skin-healing magic work?
Health Benefits of Bakuchi
Bakuchi: A Miraculous Herb for Skin Restoration
Bakuchi has become increasingly popular for its skin-restoring properties. Its medical benefits have been recorded in Ayurvedic texts for centuries, and now the modern research is backing up its effects. Here are three significant ways Bakuchi contributes to skin health:
Lightens Skin: Bakuchi carries Psoralen, a compound that stimulates melanin production and brightens the skin. It is used by many in treating skin conditions that cause pigment loss, such as vitiligo.

Treats Skin Infections: Bakuchi extract has antibacterial, anti-inflammatory, and antifungal properties that can help fight against skin infections and soothe skin ailments. It also helps to keep the skin moisturized and prevent dry skin infections.

Assists in Wound Healing: With its powerful wound-healing qualities, Bakuchi has been proven to be effective in treating wounds. Applying Bakuchi oil to the wound helps in the production of collagen fibers, needed to repair skin tissue.
Bakuchi oil is rich in antioxidants and has anti-inflammatory properties, ensuring that the oil is a great natural remedy for sunburn and other skin irritations. Those who use this oil can also experience significant relief from scabies and eczema. Additionally, Bakuchi oil is known to be helpful in treating hair loss.
Research has found that the benefits of Bakuchi are truly remarkable. A study conducted by the Journal of Ethnopharmacology in 2007 concluded that Bakuchi oil has a positive impact on the production of melanin and skin pigmentation.
Experience the benefits of this remarkable herb and treat your skin to the goodness of Bakuchi.
Looks like Bakuchi is the answer to all your skin problems, unless you prefer the 'rugged' look.
Skin Healing Properties of Bakuchi
Bakuchi, a plant with distinctive skin-healing properties, has been used in Ayurvedic medicine for centuries. Its seeds contain potent essential oils and natural compounds that promote healthy skin cell growth and reduce inflammation.
Furthermore, Bakuchi oil is often used to treat various skin conditions such as psoriasis, vitiligo, eczema, and other inflammatory disorders.
This powerful herb can help boost collagen production, hydrate the skin, reduce dark spots and wrinkles. Bakuchi oil also has antifungal and antibacterial properties making it useful in treating acne breakouts. Moreover, it contains antioxidants that protect damaged skin cells from free radicals and UV damage.
Notably, bakuchi oil should be diluted before use to avoid any adverse reactions or side effects on sensitive skin. Mixed with a carrier oil like coconut or jojoba oil is recommended before any application.
Say goodbye to flaky skin and hello to smoothness with bakuchi - because nothing says healthy like shedding layers of dead skin!
Treatment of Psoriasis with Bakuchi
Bakuchi, a natural herb, has been found to be an effective treatment for psoriasis. It contains psoralen, which helps in reducing inflammation and enhancing skin pigmentation. Additionally, its anti-bacterial properties prevent further infections.
Using Bakuchi oil on affected areas may reduce redness and scaling caused by psoriasis. Its healing properties rejuvenate the skin and improve overall skin health. Hence, it is considered one of the best natural remedies for treating psoriasis.
It is crucial to consult a healthcare professional before using Bakuchi as some individuals may be allergic to it. Furthermore, excessive use may lead to side-effects like rashes or burns.
Studies suggest that using Bakuchi oil can help patients with psoriasis experience significant improvement in their symptoms in just 2-4 weeks of regular use.
Source: National Center for Biotechnology Information.
Turn your spotted skin into a work of art with Bakuchi - the natural way to say goodbye to vitiligo.
Use of Bakuchi for Vitiligo
Bakuchi, a natural herb, offers proven results in reducing the pigmentation associated with Vitiligo. Let's dive deeper into the benefits and usage of Bakuchi for Vitiligo.
Use of Bakuchi for Vitiligo BenefitHow it helps Regulates melanin synthesisStimulates melanocytes to produce melanin and reduce white spots. Anti-inflammatory propertiesReduces inflammation which stops white patches from spreading.
Worth mentioning is that Bakuchi oil must be used with caution as it can cause skin irritation if not diluted appropriately.
It is noteworthy that Bakuchi has been used for centuries in Ayurveda for treating numerous skin conditions, including leprosy, psoriasis, and eczema.
History reveals that this herb was also used by ancient Egyptians in cosmetics and for skin treatment purposes.
If you thought Bakuchi was just for getting a good tan, wait till you see what it can do for your skin conditions!
Other Skin Conditions Treated with Bakuchi
Bakuchi has traditionally been used to treat various skin ailments other than vitiligo. This natural remedy is an effective cure for psoriasis, eczema and atopic dermatitis too. Scientific studies have shown that Bakuchi plant extracts contain anti-inflammatory properties that help to reduce skin irritation. Furthermore, the derivatives of bakuchiol present in the plant extract have antimicrobial qualities that inhibit bacterial growth in wounds encouraging expedited healing.
Apart from commonly treated skin diseases using Bakuchi, there are a few more conditions it has helped alleviate such as acne vulgaris and allergic dermatitis. Acne breakout often leads to scarring and emotional distress, but application of Bakuchi's topically can heal the pimples whilst simultaneously preventing further occurrences because this medicinal plant restricts the production of sebum which triggers acne formation. An allergic reaction due to exposure to allergens can exacerbate symptoms like redness or itching; however, complementing modern medicine treatment with Bakuchi protect cells from oxidative damage caused by allergens.
According to historical records, ancient Ayurvedic texts mention Bakuchi's use in treating various skin illnesses dating back over 5 millenia ago in India. The Sanskrit name "Bakuci" translates into "glowing herb," indicating the esteemed status it held as being revered for its exceptional healing capabilities by practitioners who called it Mother Nature's gift of plant power for people from all walks of life seeking solutions against infections that appear on their exterior covering.
Who needs expensive skincare when you have Bakuchi? It's like a spa day in a seed.
How to Use Bakuchi for Skin Healing
Using Bakuchi Extract for Skin Healing: A 5-Step Guide
To effectively use Bakuchi for skin healing, follow these steps:
Begin by washing the affected area with a mild soap and warm water.

Apply a small amount of Bakuchi extract to the affected area, making sure to rub it in gently.

Leave the extract on for approximately 15-20 minutes.

Rinse the area with lukewarm water and pat dry with a clean towel.

Apply a moisturizing lotion to the area to prevent dryness and flaking.
Bakuchi extract has been used for centuries to treat various skin conditions, including psoriasis and eczema. However, it is important to note that excessive use can result in adverse effects such as skin irritation and redness. If you experience any negative side effects, discontinue use immediately and consult a dermatologist.
A True Fact:
According to a study by the Journal of Pharmacognosy and Phytochemistry, Bakuchi extract contains psoralens, which have been shown to exhibit antifungal and antibacterial properties.
Rubbing Bakuchi on your skin is like giving it a magical healing touch, just don't expect it to also grant you three wishes.
Topical Application of Bakuchi
For skin healing purposes, applying Bakuchi topically has been known to be beneficial. The application can result in improved pigmentation and reduced inflammation. Below is a table showing different ways to use Bakuchi topically:
Application methodMethod descriptionBakuchi oilDirect application of the oil on the skin.Bakuchi powder pasteMixing powdered Bakuchi with water or other carrier oils to form a paste for application.Bakuchi based creams and lotionsUsing products containing Bakuchi as an active ingredient for skin care routines.
It is important to note that before applying any of these methods, it is recommended that you do a patch test on a small area to ensure no allergic reaction occurs. Moreover, it's important to note that bakuchiol, an extract from bakuchi seeds, has also been gaining popularity in recent times as a natural alternative to traditional retinol which helps improve skin texture and reduce fine lines. Historically, the topical use of Bakuchi dates back to ancient Ayurveda practices where the plant was used for various medicinal applications including treating leprosy. Who knew that consuming Bakuchi could give you the skin of a baby and the digestive system of a toddler?
Internal Consumption of Bakuchi
Bakuchi and its Internal Consumption can work wonders for one's skin healing process. According to Ayurveda, Bakuchi helps with skin ailments such as leprosy, psoriasis, and dermatitis.
Below is a table that demonstrates how Bakuchi can be consumed internally to help with specific skin conditions.
Skin Condition Bakuchi Form Dosage Leprosy Powdered Bakuchi mixed with ghee 1-2 grams taken twice daily after food Psoriasis or Dermatitis Bakuchi Oil (mixed with coconut oil if needed) Consumed orally, 5-6 drops a day or applied topically on the affected area.
It is important to note that Bakuchi consumption should always be monitored by a qualified Ayurvedic practitioner as overdosing can lead to side effects.
Pro Tip: It is advisable to consume Bakuchi under the guidance of an Ayurvedic practitioner who will customize the dosage based on individual needs and specifics. Using Bakuchi without precautions is like playing Russian roulette with your skin.
Precautions to be taken while Using Bakuchi
Bakuchi Herb Precautions: To avoid skin allergies, it's suggested to do a patch test before applying Bakuchi paste or oil onto affected areas. Avoid direct skin exposure to sunlight as it may cause skin damage. Using excessive amounts of Bakuchi oil can lead to skin irritation, rashes, and itching.
If Bakuchi oil gets into your eyes, rinse them immediately with cold water. Use a small amount and always dilute it with a carrier oil. Consuming Bakuchi seeds can be toxic to the liver and kidneys and lead to severe stomach upset. Nursing or pregnant women are advised to avoid the use of Bakuchi as it can cause uterine contractions.
Unique details to keep in mind while using Bakuchi include the fact that it shouldn't be used on open wounds or cuts. Also, it's essential to keep the herb out of reach of children as it can be harmful if ingested accidentally.
To avoid skin side effects, it is recommended to use Bakuchi oil in moderation and always mix it with another carrier oil. Before consuming Bakuchi seeds, it's best to consult a physician. To get the full benefits of Bakuchi, follow a healthy and balanced diet, and maintain a stress-free lifestyle.
Don't let the healing power of Bakuchi go to waste - follow these dosage guidelines and don't end up looking like a tomato!
Dosage Guidelines
Dosage Recommendations for Using Bakuchi Safely
Taking Bakuchi might treat your skin diseases, but you must take necessary precautions to avoid any adverse effects. Here are some recommended Dosage Guidelines while using Bakuchi.
Start with a small dose of Bakuchi and gradually increase it over time if required.

The standard dosage of Bakuchi is 1-3 grams per day.

Consult with a healthcare professional before taking Bakuchi, especially if you have any pre-existing medical conditions or allergies.
It is important to note that overdosing on Bakuchi can lead to serious side effects such as liver damage and gastrointestinal problems. Therefore, it's crucial to take the appropriate amount of medication at regular intervals.
If you experience any adverse effects while consuming the drug, immediately consult your doctor and discontinue its use.
To avoid the risk of developing other health complications by improper usage or overdose, follow the recommended Dosage Guidelines carefully. Taking preventive measures will help ensure that you are not missing out on its potential benefits while staying safe from its negative consequences.
Looks like taking Bakuchi comes with a side of potential regret, but hey, at least you'll know what to blame for those unexpected rashes.
Possible Side Effects of Bakuchi
Bakuchi usage can lead to different negative outcomes, both mild and severe. While this natural remedy is known for its numerous benefits, it should be used with caution.
Some possible adverse effects of Bakuchi can include skin irritation, nausea, vomiting, diarrhea, headache, dizziness and photosensitivity. In rare cases, it may cause liver damage or lead to blood clotting issues.
To minimize the risk of experiencing these side effects, one must follow the recommended dosage and usage instructions provided by healthcare practitioners. It is vital to avoid self-medication and consult a licensed professional before starting any treatment with Bakuchi. Pregnant women and individuals with liver or blood disorders should refrain from using it entirely.
Lastly, being cautious while using Bakuchi is essential for maintaining your health and well-being in the long term. Any discomfort or unexpected reaction to this treatment should be addressed immediately by professional medical caregivers. Neglecting early signs of side effects may worsen your overall condition over time.
Being allergic to Bakuchi is no joke, unless you're a fan of swollen body parts and hives that make you look like a dalmatian.
Allergic Reactions and Precautions
When using Bakuchi, it is essential to take precautions to avoid possible allergic reactions. Take steps to avoid direct contact with the skin and do a patch test before using any products containing Bakuchi extract. In addition, always follow the recommended dosage and application instructions.
Furthermore, if you experience any adverse reactions such as itching, redness, or swelling after using Bakuchi products, stop using them immediately and seek medical attention. It is also important to store Bakuchi products in a cool and dry place away from direct sunlight.
Additionally, pregnant women should avoid using Bakuchi products due to potential risks to fetal development. Individuals with liver or kidney problems should consult their doctor before use.
Overall, taking precautions while using Bakuchi can ensure safe and effective use of the herb for various purposes like treating vitiligo and improving skin health.
For those who may be hesitant about trying new herbal remedies without proper guidance or knowledge, consulting with a healthcare professional may alleviate any fears of possible harmful effects. With proper care and precautions taken, the beneficial properties of Bakuchi can be harnessed without any negative consequences.
Trust me, using Bakuchi is the closest thing you'll get to a magic potion for skin healing.
Conclusion: Why Bakuchi is an effective natural remedy for skin healing.
Bakuchi proves to be a valuable natural remedy for skin healing, offering its unique properties:
It contains psoralen, leading to increased melanin production in the skin. This ultimately helps in treating vitiligo, leprosy, and other skin-related ailments.

Bakuchi's antioxidant and anti-inflammatory qualities are advantageous for curing skin disorders.
Furthermore, Bakuchi oil can also be used as a topical agent that can help alleviate acne scars, psoriasis, eczema, and other skin issues. Its use is most beneficial when paired with a carrier oil like coconut or olive oil.
Notably, adding Bakuchi in the diet or using it excessively may lead to adverse effects such as digestive complications and sunburns. Hence, appropriate consultation with healthcare professionals is advised before use.
The miraculous power of Bakuchi's healing has been passed down through generations in Ayurvedic tradition. In ancient Indian scriptures, even Lord Krishna is known to have recommended the usage of Bakuchi for rapid wound healing.
For those searching for a natural alternative to pharmaceutical products for various skin disorders- bakuchi stands out as an adaptable herb packed with potent medicinal properties that should not go unnoticed.
Frequently Asked Questions
1. What is Bakuchi?
Bakuchi is a herb used for medicinal purposes. It is rich in psoralen, which is responsible for its skin-healing properties.
2. What skin conditions can Bakuchi treat?
Bakuchi is commonly used to treat skin conditions such as eczema, psoriasis, vitiligo, and acne, among others.
3. How is Bakuchi used?
Bakuchi can be applied topically to affected skin areas in the form of oil, powder, or ointment. It can also be taken internally in the form of capsules or teas.
4. Are there any side effects of using Bakuchi?
While Bakuchi is generally safe to use, excessive consumption or misuse can cause side effects such as nausea, vomiting, and skin irritation.
5. Can Bakuchi be used during pregnancy and breastfeeding?
Bakuchi should not be used during pregnancy and breastfeeding as it may cause harm to both the mother and baby.
6. Is Bakuchi a substitute for medical treatment?
No. Bakuchi can be used as a complementary therapy alongside prescribed medical treatments. However, it should not be used as a substitute for medical treatment.