Discover more from IgelSparks Substack
My personal Substack
Ashwagandha: The Ancient Herb for Modern Stress Relief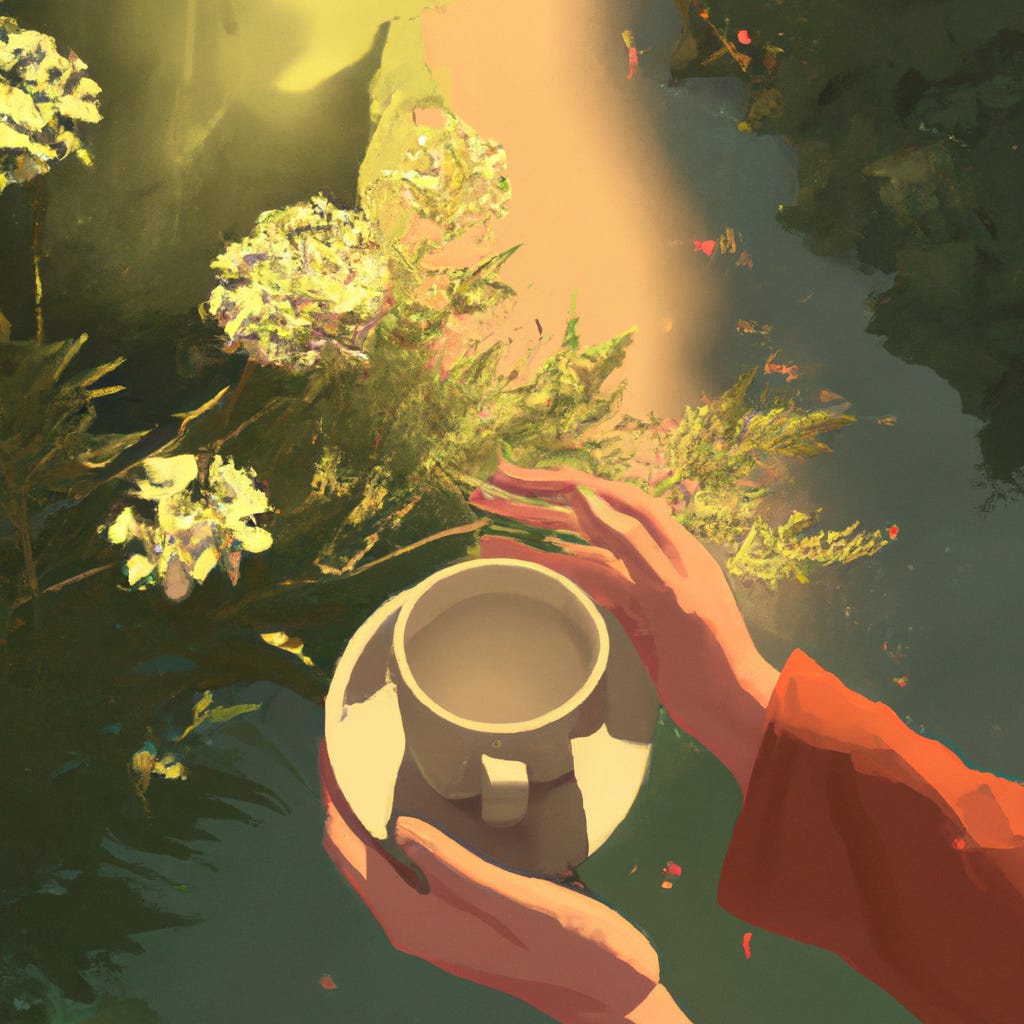 What is Ashwagandha
Ashwagandha, an ancient medicinal herb categorized under adaptogens, serves as a natural remedy to relieve modern-day stress and anxiety. It has antistress, anti-inflammatory, and antioxidant properties that enhance overall well-being by regulating the body's physiological functions.
Ashwagandha consists of standardized extracts, including withanolides, alkaloids and steroidal lactones. Its varied health benefits make it popular in both traditional Indian medicines such as Ayurveda and modern healthcare systems.
This herb is known to reduce cortisol levels, improve brain function and increase physical endurance. Research suggests it can also lower blood sugar levels and promote heart health by reducing cholesterol levels and triglycerides. It is also used for treating insomnia by its calming effects on the central nervous system.
Historically in India, Ashwagandha was used for its tonifying properties in Ayurvedic medicine over 3000 years ago. Today it is being studied globally for its potential in preventing cognitive decline, managing stress & anxiety disorders, reducing inflammation markers in autoimmune diseases like arthritis and promoting fertility among various other applications.
Ashwagandha's medicinal value makes it a much-needed substance in today's fast-paced lifestyles where mental health issues like stress are escalating rapidly. Its benefits will continue drawing interest worldwide among consumers looking to cure off the negative impacts of our current urban lifestyles with a natural approach.
Ashwagandha: because sometimes meditation just isn't enough to deal with modern life's bullsh*t.
Ashwagandha for Stress Relief
To help combat stressors in modern life, turn to ashwagandha. This ancient herb has been found to regulate cortisol levels, ease anxiety, and alleviate depression. Discover the benefits of ashwagandha for stress relief in the sub-sections: ashwagandha and cortisol levels, ashwagandha and anxiety, and ashwagandha and depression.
Ashwagandha and Cortisol Levels
Research has shown that Ashwagandha, an adaptogenic herb, can help lower cortisol levels in the body. Cortisol is a hormone released by the adrenal gland in response to stress. When cortisol levels remain elevated for extended periods, it can have negative effects on physical and mental health. Ashwagandha helps regulate cortisol levels by reducing the activity of the hypothalamic-pituitary-adrenal (HPA) axis, which produces cortisol.
Studies have demonstrated that ashwagandha has anxiety-reducing effects by interfering with neurotransmitters' activity in the brain. Furthermore, this herb reduces inflammation and oxidative stress, which are additional complications of chronic stress.
One unique detail about ashwagandha is that it also possesses immunomodulatory properties. It enhances immune cell activation and increases antigen-specific immunoglobulin production. Therefore, it may also be helpful in treating autoimmune diseases.
Several scientific studies support ashwagandha's efficacy in relieving stress symptoms and improving well-being markers such as sleep quality and mood. For instance, one anecdote focused on sixty-four stressed adults found that those taking ashwagandha experienced significant reductions in perceived stress along with notable decreases in their cortisol levels compared to participants given a placebo.
If anxiety could talk, it would beg for a daily dose of ashwagandha to shut itself up.
Ashwagandha and Anxiety
Ashwagandha is a natural herb that has been used for centuries to help with stress and anxiety. Research suggests that it may be effective in reducing cortisol levels, which is a hormone associated with stress. The herb also helps improve cognitive function and has antioxidant properties. With regular use, ashwagandha can help alleviate symptoms of anxiety and promote relaxation.
Ashwagandha roots contain compounds called withanolides, which are responsible for its potential anti-anxiety effects. These compounds interact with receptors in the brain, including those linked to the release of serotonin and dopamine, both of which play a role in regulating mood and emotions. Additionally, studies have found that ashwagandha may improve sleep quality, further reducing symptoms of anxiety.
One unique detail worth mentioning is that ashwagandha can also support thyroid function by improving hormone levels in the body. This makes it an ideal supplement for people with hypothyroidism who often experience symptoms such as fatigue and depression.
Incorporating ashwagandha into your daily routine can be an effective way to manage stress and anxiety naturally. With its multitude of health benefits, it's no wonder why this ancient herb has been revered for thousands of years. Don't miss out on the opportunity to try ashwagandha for yourself!
Feeling down? Give depression a dose of Ashwagandha and watch it run for the hills.
Ashwagandha and Depression
Recent studies suggest that Ashwagandha, an ancient herb, may aid in relieving symptoms of depression. Its active components have shown to influence neurotransmitters and regulate the stress response, which can help balance mood and alleviate depressive symptoms.
The herb's cortisol-lowering effects play an important role in managing depression. Cortisol is a stress hormone that, when chronically elevated, can impair brain function and lead to anxiety and depression. By regulating cortisol levels, Ashwagandha can mitigate some of these negative effects.
In addition to its mood-boosting properties, Ashwagandha has also been found to improve cognitive function and reduce inflammation. These benefits further support its use in treating depressive disorders.
A woman struggling with persistent depressive episodes started taking Ashwagandha supplements as part of her daily routine. After two months of consistent usage, she reported feeling a significant improvement in her mood and energy levels. She also experienced fewer panic attacks and was able to sleep better at night.
Overall, while more research is needed on the long-term effects of Ashwagandha for depression treatment, initial findings show promise for this ancient herb as a natural alternative to traditional antidepressants.
If counting sheep isn't helping, try ashwagandha for sleep - it's like a blanket of relaxation for your mind.
Ashwagandha for Sleep
To improve your sleep quality with Ashwagandha, the ancient herb for modern stress relief, explore the benefits of using this herb for insomnia and sleep quality. Ashwagandha and insomnia can be a powerful combination as it helps to soothe the mind and body, creating a peaceful state for sleep. Additionally, Ashwagandha also promotes improved sleep quality, allowing you to wake up feeling well-rested and rejuvenated.
Ashwagandha and Insomnia
Ashwagandha is a herbal remedy used to treat insomnia, a disorder that affects the ability to fall asleep or stay asleep. It has been found to have natural sedative properties that help calm the mind and promote relaxation, which is essential for treating insomnia.
Research suggests that ashwagandha can increase sleep quality by boosting GABA levels in the brain. GABA is a neurotransmitter that regulates brain activity and promotes relaxation. By stimulating GABA production, ashwagandha helps calm the mind and reduces stress levels, allowing individuals to achieve deeper sleep.
Aside from its sedative properties, ashwagandha is also known for its ability to reduce anxiety and depression symptoms, which are often associated with insomnia. By reducing these mental health issues, individuals can achieve better sleep quality.
It's important to note that while ashwagandha has many potential benefits for insomnia treatment, it's always best to consult with a healthcare professional before adding any supplements or herbs into your routine.
Incorporating ashwagandha into your nightly routine may be an effective way to improve sleep quality and overall well-being. Don't miss out on the potential benefits of this natural remedy and speak with your doctor about incorporating ashwagandha into your bedtime routine today.
Who needs counting sheep when you can just pop some ashwagandha and drift off into dreamland?
Ashwagandha and Sleep Quality
The Effect of Ashwagandha on Sleep Quality
Ashwagandha, an adaptogenic herb, has been used for centuries in Ayurvedic medicine. It is known to have beneficial effects on several health concerns, including sleep quality. Here are some points that explain how ashwagandha affects sleep quality:
Ashwagandha extract can reduce stress levels and anxiety, leading to better sleep quality.

It can also increase the duration of non-REM sleep, which is crucial for physical restoration and overall well-being.

Ashwagandha supplementation may help regulate the circadian rhythm, enhancing the natural sleep-wake cycle.

By reducing cortisol levels, ashwagandha can mitigate the negative effects of stress on sleep quality.
In addition to these points, it is worth mentioning that ashwagandha's mechanism of action involves modulating neurotransmitters such as GABA and serotonin. This leads to a calming effect that promotes relaxation and improved sleep.
To maximize ashwagandha's benefits on sleep quality, one suggestion is to take it before bed. Another option is to incorporate it into a bedtime routine that includes relaxation techniques like meditation or deep breathing exercises. By doing so, you can enhance the herb's impact and enjoy restful, rejuvenating sleep.
Overall, incorporating ashwagandha into your daily routine can have a profound impact on overall health and well-being. However, it is always recommended to consult with a healthcare professional before starting any new supplement regimen.
Who needs a brain when you've got Ashwagandha? Just kidding, it actually helps improve cognitive function.
Ashwagandha for Brain Function
To improve your brain function with Ashwagandha, explore its impact on memory, cognitive function, and neurodegenerative disorders. With Ashwagandha and Memory, discover its potential for enhancing retention and recall. With Ashwagandha and Cognitive Function, learn how it may improve overall mental performance. And with Ashwagandha and Neurodegenerative Disorders, explore its potential for supporting brain health as we age.
Ashwagandha and Memory
Ashwagandha is an ancient herb known for its potential memory-enhancing properties. Its active ingredients promote brain cell growth and improve neuron function, which can positively impact cognitive performance. Regular consumption of Ashwagandha has shown a promising effect in reducing stress, boosting focus and attention, and enhancing overall brain function.
Research suggests that Ashwagandha's adaptogenic properties work effectively to protect the hippocampus from damage caused by prolonged stress. Furthermore, Ashwagandha's antioxidant activity prevents free radical damage that harms the brain cells. The herb's ability to modulate neurotransmitters levels within the human body also contributes to better nerve signal processing and faster neural transmissions, leading to improved cognitive functioning.
It is worth mentioning that Ashwagandha works holistically to enhance memory through various mechanisms, such as regulating cortisol levels and improving sleep quality. Additionally, it supports metabolic processes in the brain that are essential for learning and long-term memory consolidation.
According to historical texts, Ashwagandha was widely used in Ayurvedic medicine to treat neurological disorders like Alzheimer's disease. The herb was thought to have a calming effect on the mind while promoting mental clarity and focus. Scholars also believed Ashwagandha had a positive influence on cerebral blood circulation and oxygenation, which is vital for optimal brain health.
Ashwagandha: Because maybe forgetting your keys isn't such a bad thing after all.
Ashwagandha and Cognitive Function
Ashwagandha has shown promising results in providing cognitive benefits. Research suggests that it may improve memory, focus and attention. Ashwagandha could be a viable option for people looking to enhance their overall brain function. Additionally, it is considered safe for use and has been used for centuries in Ayurvedic medicine. This remarkable herb serves as an excellent natural supplement to support brain health and performance.
Don't miss out on the numerous benefits of ashwagandha; consider adding it to your daily routine.
Take a dose of Ashwagandha and your brain will be so sharp, you'll remember where you left your car keys even if you don't have a car.
Ashwagandha and Neurodegenerative Disorders
Ashwagandha has shown promising results in supporting brain function and enhancing cognitive abilities, which can help alleviate various neurodegenerative disorders. Studies have suggested that this herb may reduce the accumulation of harmful proteins in the brain associated with Alzheimer's disease and Parkinson's disease. It may also help to protect the nerves from oxidative stress by increasing antioxidant levels in the body. Additionally, Ashwagandha may improve memory and concentration by increasing blood flow to the brain.
Furthermore, Ashwagandha has been found to boost neurotransmitter activity in the brain, which can support improved communication between neurons. This may lead to better coordination between different brain functions and ultimately enhance overall cognitive performance. Research has also shown that this herb may promote nerve regeneration and repair, which could be particularly beneficial for those suffering from nerve damage or brain injuries.
One study focused on a 35-year-old woman who experienced severe anxiety and depression following trauma from a car accident. After taking Ashwagandha for two months, her symptoms significantly improved, along with her ability to perform daily tasks and manage stress levels. This suggests that Ashwagandha could be an effective natural remedy for mental health concerns as well as neurodegenerative disorders.
Overall, Ashwagandha shows immense potential in promoting healthy brain function and cognitive abilities. Its adaptogenic properties allow it to support various aspects of mental health while reducing inflammation and oxidative stress commonly associated with neurodegeneration. As always, it is essential to speak with a healthcare provider before incorporating any new supplement into your routine.
Just like how superheroes have their secret weapon, Ashwagandha is the secret weapon for athletes looking to boost their physical performance.
Ashwagandha for Physical Performance
To enhance your physical performance, you can incorporate ashwagandha into your regimen. This ancient herb has been proven to improve exercise endurance, muscle strength, and recovery time. By exploring the benefits of ashwagandha in each of these sub-sections, we can understand how this herb can help you achieve your fitness goals.
Ashwagandha and Exercise Endurance
The herb Ashwagandha has gained popularity for its potential benefits in improving physical performance. Studies have shown that Ashwagandha may improve exercise endurance and strength. It works by reducing the production of cortisol, a stress hormone that can inhibit muscle growth. Additionally, Ashwagandha may increase testosterone levels which can promote muscle growth and recovery.
Ashwagandha may not turn you into Hulk, but it can definitely give your muscles a boost.
Ashwagandha and Muscle Strength
Ashwagandha improves muscle strength in various ways:
It enhances muscle mass by increasing testosterone levels which play a key role in protein synthesis necessary for muscle repair and growth.

Moreover, it has anti-inflammatory properties, reducing exercise-induced muscle damage and speeding recovery time.

Additionally, Ashwagandha improves endurance and reduces fatigue, allowing for increased physical output.
Engaging in regular physical activity while taking Ashwagandha can lead to significant improvements in overall muscle strength and performance.
Furthermore, the adaptogenic effects of Ashwagandha help regulate stress hormones such as cortisol, which can impede muscle growth and recovery. By reducing stress levels and promoting a restful sleep quality, Ashwagandha supports optimal conditions for muscular healing and rebuilding post-exercise.
Pro Tip: Consult with a healthcare professional before starting any new supplement regimen for optimal results and safety precautions.
Don't skip leg day, just take some Ashwagandha and you'll be back to squatting in no time.
Ashwagandha and Recovery Time
This herb has shown promising effects on recovery time post-workout. Ashwagandha helps in reducing muscle damage and inflammation, leading to faster healing of the muscles. Moreover, it assists in decreasing cortisol levels, which prevents the breakdown of proteins and aids in muscle growth. Its adaptogenic properties make Ashwagandha a reliable choice for individuals looking to improve their performance.
Ashwagandha can be consumed in various forms, including pills, powders, or even as a tea infusion. The recommended dosage for improved physical performance is 500-600mg twice daily. However, individuals should consult with their healthcare professionals before adding Ashwagandha into their diet. It is also crucial to purchase from reputable sources to ensure adequate quality.
In addition to improving recovery time, Ashwagandha has other benefits that include stress reduction and improved cognitive function. Consuming this herb can not only enhance one's physical performance but overall wellness.
Pro Tip: It is advisable to consume Ashwagandha regularly and maintain consistency to experience its full benefits for physical performance and wellness.
Don't worry, taking ashwagandha won't require a degree in Ayurveda - it's as simple as popping a pill or mixing the powder into your smoothie.
How to Take Ashwagandha
To properly consume ashwagandha for maximizing its stress-relieving benefits, try incorporating it in your daily routine through different methods. With supplements, tea, and powder readily available in the market, taking ashwagandha has become an easy addition to your diet. Choosing the method that best suits your needs can help you effectively navigate your stress and anxiety.
Ashwagandha Supplements
Ashwagandha, also known as Indian Ginseng, is an ancient herb that has been used for centuries in Ayurvedic medicine. It is available in various forms such as supplements, capsules, powder, and oil.
Supplements are the most commonly used form of Ashwagandha. These can be bought over the counter from pharmacies or health food stores.
Capsules offer a more convenient way to intake the herb but may not accurately represent the dose you intend to consume.
Powder supplements offer greater control over dosage and are ideal for those who prefer to add the herb to their food or drinks. However, some do not like its raw taste and may have issues mixing it with other foods.
It's worth noting that natural remedies such as Ashwagandha should be complemented by lifestyle changes such as a balanced diet and regular exercise.
To fully experience the benefits of Ashwagandha supplements, testing dosages and being consistent with consumption is vital. Always measure the correct dosage according to your needs before taking any supplement.
If you have pre-existing medical conditions or are taking medication/supplements already, always consult your doctor before beginning any new supplement regimen.
Sipping on Ashwagandha tea is the perfect way to relax and unwind, unless you accidentally use poison ivy instead of the herb.
Ashwagandha Tea
Ashwagandha Infused Tea
Ashwagandha has been known for its medicinal properties and is commonly used in Ayurveda. One popular way to intake Ashwagandha is through Ashwagandha-infused tea, which provides several benefits.
Reduced stress levels

Boosts brain function

Reduces inflammation

Maintains blood sugar levels

Improves heart health
Using Ashwagandha in tea can be done by mixing a teaspoon of the powder in hot water or boiling the roots with water and adding honey or lemon for flavor.
While Ashwagandha tea has various benefits, it may not be suitable for everyone, especially pregnant women and people with autoimmune diseases.
A friend of mine started drinking Ashwagandha tea regularly and noticed a significant reduction in her anxiety levels. She also felt more energetic and focused throughout the day.
Feeling stressed? Don't worry, ashwagandha powder has got your back - and your adrenal glands too.
Ashwagandha Powder
Ashwagandha is a popular adaptogen that has been used in Ayurvedic medicine for centuries. It is a root powder that has numerous health benefits and can be taken as a supplement. Below are five key points to remember when taking Ashwagandha:
Ashwagandha powder can be consumed with water, milk, or honey.

The recommended dosage of Ashwagandha is around 500-1000mg per day.

It's important to purchase Ashwagandha from a trusted source to ensure its purity and quality.

Avoid taking Ashwagandha if you're pregnant or breastfeeding, as its safety hasn't been established.

If you experience any adverse effects while taking Ashwagandha, discontinue use immediately and seek medical advice.
Additionally, Ashwagandha powder may help reduce stress, anxiety, and inflammation. Its high concentration of withanolides may support healthy brain function and cognition.
To get the most benefit from Ashwagandha powder, it should be taken consistently over an extended period of time. It's recommended to take it daily for at least four weeks before noticing its effects.
Suggestions for consuming Ashwagandha include adding it to smoothies, tea or coffee, or incorporating it into your cooking routine. Combining it with other adaptogens like Rhodiola or Holy Basil may also enhance its benefits.
Say goodbye to stress and hello to Ashwagandha - the herb that's here to calm your nerves and save your sanity.
Conclusion: The Potential of Ashwagandha for Modern Stress Relief
Ashwagandha has been utilized in Ayurvedic medicine for centuries for various ailments, including stress relief. The ancient herb has demonstrated its potential to alleviate modern-day stressors in numerous studies conducted over the years.
The efficacy of Ashwagandha in treating stress is due to its adaptogenic properties, which helps the body adapt to external and internal stressors. Additionally, it reduces cortisol levels, a common hormone associated with stress, leading to an overall calmness effect on the mind and body.
Moreover, Ashwagandha can also reduce anxiety levels in individuals who experience symptoms such as tension headaches and insomnia. Not only does it alleviate symptoms of stress but also boosts cognitive abilities such as memory retention.
Pro Tip: For maximum benefits, consume Ashwagandha supplements with meals or before bedtime. Consult your physician before incorporating any new supplement into your routine.
Frequently Asked Questions
1. What is Ashwagandha?
Ashwagandha is an ancient herb that comes from India, and has been used for centuries for its medicinal properties and as an adaptogen herb.
2. How does Ashwagandha help with stress relief?
Ashwagandha helps your body adapt and cope with stress by regulating stress hormones such as cortisol, reducing inflammation and protecting the nervous system. It also has calming properties and can help improve sleep.
3. Can Ashwagandha help with anxiety?
Yes, Ashwagandha has been shown to reduce anxiety and help improve mood by regulating neurotransmitters such as GABA and serotonin.
4. How do I take Ashwagandha?
Ashwagandha can be taken in various forms such as capsules, powder or liquid extracts. The recommended dosage can range from 300mg to 600mg per day, depending on the individual and the form of Ashwagandha used.
5. Are there any side effects of taking Ashwagandha?
Ashwagandha is generally considered safe, however in some cases it may cause mild side effects such as stomach upset, diarrhea or nausea. It is always advisable to consult with a healthcare professional before taking any supplements.
6. Can Ashwagandha be used while pregnant or breastfeeding?
It is recommended that pregnant or breastfeeding women avoid taking Ashwagandha, as there is not enough evidence to determine its safety during these times.