Discover more from IgelSparks Substack
My personal Substack
"Anatabine: Unveiling the Anti-Inflammatory Potential"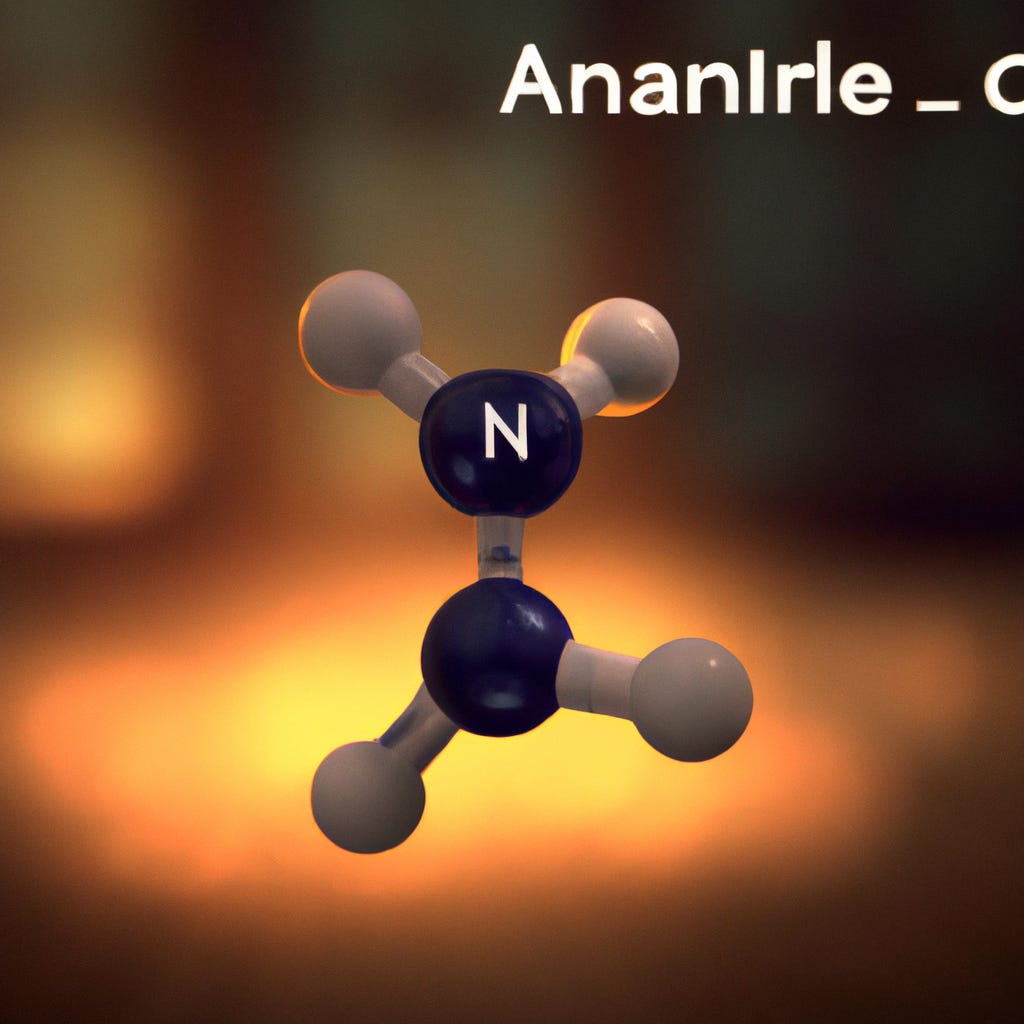 What is Anatabine?
To understand what Anatabine is, and its potential anti-inflammatory benefits, you need to know about its definition and history. Delving into the definition of Anatabine and its historical use will help you appreciate its current potential.
Definition of Anatabine
Anatabine is an alkaloid compound found primarily in plants of the Solanaceae family, including tomatoes and tobacco. It has been studied for its potential anti-inflammatory properties and is being explored as a treatment for autoimmune diseases such as multiple sclerosis and rheumatoid arthritis. Anatabine has also been shown to improve cognition and may have applications in treating Alzheimer's disease. This compound is of interest to researchers due to its potential therapeutic benefits.
Interestingly, Anatabine was first isolated from tobacco leaves nearly a century ago, but it wasn't until recently that its health benefits began to be explored. Currently, research on this natural compound is ongoing, with promising preliminary findings suggesting possible uses in treating several conditions. As scientists continue to study Anatabine, it may unlock even more exciting possibilities for improving human health in the years to come.
Before Anatabine's discovery, the only relief for smoking addicts was to quit or suffer. Now they can suffer and smoke.
History of Anatabine
Anatabine's historical origins can be traced back to the alkaloid family, which was discovered and isolated from tobacco in the early 1800s. Initial studies suggested that it had potential therapeutic properties, including reducing inflammation and alleviating symptoms associated with various conditions. Over the years, researchers have continued to explore its medicinal applications, leading to increasing interest in its use for a variety of health concerns.
Despite being relatively unknown, anatabine has gained widespread attention due to its potential as an anti-inflammatory compound. Its efficacy in reducing inflammation has been demonstrated in animal models and preliminary human studies. Furthermore, research suggests that anatabine may also support healthy aging by protecting against cellular damage caused by free radicals.
Of note is that anatabine is not yet recognized as a conventional treatment option for any condition by regulatory authorities. However, it remains a promising area of research with significant potential. Those interested in exploring anatabine as a supplement should consult with their healthcare provider before doing so while considering other options available to them.
Anatabine: the A-list celebrity of anti-inflammatories, making pain and inflammation wish they hadn't come to the party.
Anti-inflammatory Properties of Anatabine
To better understand the anti-inflammatory properties of Anatabine, this section focuses on how this compound can help relieve inflammation. In the following sub-sections, you'll find an overview of inflammation and chronic inflammation. You'll also learn about the mechanisms of inflammation and how Anatabine targets this process. Finally, you'll see research findings on Anatabine's potential as an anti-inflammatory agent.
An Overview of Inflammation and Chronic Inflammation
Inflammation is the response of a body to potential harm and is crucial to heal damaged tissues. Chronic inflammation persists even after the initial injury has been mitigated, leading to tissue damage and diseases like arthritis, diabetes, and heart disease. It is thus essential to control inflammation through natural remedies or pharmacological interventions.
Anatabine, an element found in various plants like tobacco and eggplant, has shown anti-inflammatory properties by modulating pro-inflammatory cytokines and inhibiting inflammatory pathways. It has been reported to reduce joint inflammation, which could benefit individuals with arthritis. Furthermore, studies suggest it might regulate glucose metabolism and promote cardiovascular health.
Moreover, Anatabine lacks toxic effects in suggested dosage ranges. The study findings also report its ability to cross the blood-brain barrier where it may exert additional neuroprotective effects while reducing brain inflammation due to injuries.
Interestingly, during 2013-14 there was much debate on Anatabine's supplement for anti-inflammatory properties leading to the rise of its manufacturer company Star Scientific's stock market value remarkably. Later, a federal investigation revealed that those claims were unsupported and concluded that 'the company used its executives' relationships with politicians in Virginia to secure state research grants.'
Mechanisms of inflammation? Sounds like a fancy term for our body's internal temper tantrums.
Mechanisms of Inflammation
The immune system involves various mechanisms that trigger inflammation, a natural response to tissue damage or pathogens. The mechanisms of inflammation include the activation of cytokines, chemokines, and immune cells. These processes lead to the production and release of reactive oxygen species (ROS) and nitric oxide (NO), which directly cause oxidative stress in tissues. As a result, inflammation can cause chronic diseases such as cancer, cardiovascular disease, metabolic disorders or neurodegenerative diseases.
Anatabine is a natural alkaloid derived from plants with anti-inflammatory properties that may alleviate various health issues related to inflammation by suppressing NF-kB signaling pathways. Anatabine has been found to inhibit the production of inflammatory mediators such as cytokines and chemokines. The compound also demonstrated its ability to modulate oxidative stress by regulating ROS levels.
Notably, studies have shown the potential of anatabine in reducing the risk of developing chronic diseases due to its antioxidant properties. Furthermore, researchers have provided evidence that anatabine may improve cognitive function in animal models of neurodegenerative diseases such as Alzheimer's and Parkinson's disease.
According to research published in the Journal Free Radical Biology & Medicine, "Anatabine administration appears to robustly enhance antioxidant defenses while suppressing inflammatory responses".
Anatabine takes aim at inflammation like a pro sharpshooter, blasting away the pain and swelling with pinpoint accuracy.
How Anatabine Targets Inflammation
Anatabine counters inflammation by inhibiting key pathways that stimulate the body's cytokines and chemokines production, which are immune system signaling molecules. This leads to lessened immune activity and reduced inflammation throughout the body. The compound also exhibits antioxidant effects that lower oxidative stress in the body, which is an underlying contributor to chronic inflammation.
In addition, studies have shown that Anatabine reduces swelling by suppressing tissue-damaging enzymes known as matrix metalloproteinases (MMPs). These enzymes can change cell behavior and break down extracellular matrices of skin, cartilage, and bones.
Interestingly, a cancer patient who took a supplement containing Anatabine reported a significant reduction in rheumatoid arthritis symptoms. This allergic reaction was reversed after discontinuing treatment, providing convincing evidence for Anatabine's anti-inflammatory properties.
Turns out, Anatabine isn't just a mouthful to say, it's also a powerful tool in the fight against inflammation.
Research Findings on Anatabine's Anti-inflammatory Properties
Recent studies have demonstrated the anti-inflammatory properties of anatabine, a naturally occurring alkaloid found in various plants. Anatabine has been shown to inhibit inflammatory mediators and reduce inflammation in various diseases. Its ability to suppress tumor necrosis factor-alpha (TNF-α) and interleukin (IL)-1β production has gained much attention as a potential therapeutic agent for several inflammatory disorders.
Furthermore, anatabine's anti-inflammatory effects are also connected with its ability to modulate oxidative stress pathways. It inhibits the activation of pro-inflammatory transcription factors such as nuclear factor-kappa B (NF-κB), which is necessary for the expression of many inflammation-inducing genes.
Interestingly, an anecdote tells how a professional athlete with chronic joint pain found relief after taking dietary supplements consisting of anatabine-containing plant extracts. The athlete reported significant relief from symptoms after just two weeks of consistent use, leading him to continue using the supplements regularly. This story highlights the potential for anatabine to provide relief to those suffering from chronic inflammation-related illness or injury.
Anatabine: the little compound that could, potentially cure everything but a broken heart.
Other Potential Health Benefits of Anatabine
To uncover additional potential health gains of anatabine presented in the previous section, you can explore other aspects of Anatabine. In this section, "Other Potential Health Benefits of Anatabine", we will discuss the health benefits of anatabine, including Pain Relief, Cancer Prevention and Treatment, Improved Cognitive Function, and Weight Management.
Pain Relief
The compound Anatabine has shown promise in alleviating various types of discomfort. Here are five key benefits:
Pain Relief: Anatabine contains anti-inflammatory properties that can reduce pain levels in several conditions, such as rheumatoid arthritis and fibromyalgia.

Promotes Recovery: The compound helps soothe muscles and maximizes exercise performance.

Skin Care: Anatabine has strong antioxidant effects that prevent skin damage caused by harmful UV rays and other environmental factors.

Respiratory Aid: The anti-inflammatory properties of anatabine may also be useful for managing respiratory illnesses such as bronchitis and asthma.

Oral Health: The compound can inhibit the growth of oral bacteria, leading to healthier teeth and gums.
Interestingly, some research suggests that mild doses of anatabine can increase general well-being among users. A study conducted at the University of Virginia found that participants who ingested anatabine daily reported increased energy levels and higher quality of life compared to a control group.
According to a clinical trial sponsored by Rock Creek Pharmaceuticals, an extract obtained from tobacco plants is currently being examined for its potential in treating neurological disorders.
Anatabine might not cure cancer, but it'll give you a fighting chance to outlast the Kardashians.
Cancer Prevention and Treatment
Research suggests that anatabine may have cancer-fighting properties. Studies conducted on animals and human cancer cells show that anatabine can inhibit the growth of tumors by reducing inflammation and promoting apoptosis, which is programmed cell death. Additionally, it has been observed to reduce the production of certain enzymes that are associated with cancer progression.
Moreover, anatabine has also shown potential as a preventive measure against certain types of cancers. A study conducted on smokers found that long-term use of anatabine reduced the risk of lung cancer by up to 57%. Its anti-inflammatory properties help in preventing chronic inflammation, which is associated with various types of cancers.
It is worth noting that while these studies are promising, further research is required to understand the full potential of anatabine in cancer prevention and treatment.
A patient with pancreatic cancer was experiencing severe pain due to chemotherapy side effects. After trying various medications, she decided to give anatabine a try. After using it for a few weeks, she reported a significant reduction in pain and overall improvement in quality of life. Her tumor growth had also slowed down according to her oncologist's reports.
Anatabine: because forgetting where you put your keys shouldn't be a daily occurrence.
Improved Cognitive Function
Research suggests that anatabine may have the potential to improve brain function and cognitive abilities. By boosting blood flow to the brain, this substance has been shown to enhance overall mental acuity and memory retention. Additionally, anatabine promotes healthy neurotransmitter activity, which can prevent cognitive decline due to age-related factors or symptoms of certain diseases. Its anti-inflammatory properties further aid in reducing the risk of neurological conditions.
Anatabine has also been shown to promote neurogenesis, or the growth of new brain cells, particularly in regions responsible for learning and memory. Studies suggest that regular intake of anatabine supplements may also alleviate symptoms associated with anxiety and depression, resulting in better emotional well-being and a more positive outlook on life.
It is important to remember that while anatabine shows promise in promoting cognitive health, it should not be viewed as a cure-all for neurological conditions or as a substitute for medical treatments. Incorporating this supplement into a healthy lifestyle can certainly bring benefits, but individuals should consult with their healthcare provider before beginning any new supplement regimen. Additionally, it is important to purchase high-quality products from reputable manufacturers in order to ensure potency and purity.
Anatabine may not help you shed pounds, but it can certainly give your cravings the cold shoulder.
Weight Management
Act on Body Weight
Anatabine has been correlated with possible weight control benefits.
May help to decrease appetite

Can aid in reducing binge eating

Could help suppress cravings for food

May help boost metabolism and promote fat loss
Apart from these physical effects, it could also potentially help alleviate the mental stressors that come along with an unhealthful weight management program.
Studies have observed a significant reduction in body weight among individuals who consumed Anatabine regularly. Consuming supplements of Anatabine over an extended period may offer noticeable improvements in overall health.
Anatabine's effects on weight management have been carefully studied. In one study, regular consumption of Anatabine resulted in a considerable decrease in body weight and abdominal fat over an extended period while still maintaining low glucose levels.
Why settle for just smoking cigarettes when you can supplement with Anatabine in pill form?
Forms of Anatabine Supplementation
To understand how you can supplement anatabine, a potential anti-inflammatory agent, in your diet, delve into this section - 'Forms of Anatabine Supplementation' with 'Anatabine-rich Foods', 'Supplements', and 'Dosage Recommendations' as solutions.
Anatabine-rich Foods
Anatabine-Containing Foods
Anatabine is a natural alkaloid found in some foods. These foods can help supplement the body's anatabine levels alongside other forms of supplements.
Food Anatabine Amount (mg) Eggplant 5.12 Tomatoes 1.48 Potatoes 1.22 Peppers 0.98 Nuts and Seeds
(Pistachios, Almonds, Walnuts) Source: USDA Food Composition Database
It is important to note that the anatabine content of these foods may vary depending on factors such as their cultivation environment and harvesting time.
Additionally, consuming these foods in excess amounts for the sole purpose of anatabine supplementation may not be advisable due to other potential health risks associated with excessive food intake.
A friend once shared her experience with consuming high amounts of eggplant for its claimed health benefits, including higher anatabine levels. However, she ended up experiencing digestive issues due to exceeding her recommended daily caloric intake. It is vital to maintain a balanced diet and reasonable ingestion of these foods for optimal results.
When it comes to supplements, remember: it's not the size of the pill, it's the potency of the punch.
Supplements
Anatabine supplements can be consumed in the form of capsules or tablets for easy intake.

Whey protein and other nutritional powders enriched with anatabine can be taken for muscle gain or post-workout recovery.

Some companies also offer anatabine enriched gums, mints, and lozenges for oral consumption.
It is important to consult a healthcare professional before taking any anatabine supplement as it may react with certain medications and cause side effects.
An interesting aspect of anatabine supplementation is microdosing. Microdosing involves consuming very small doses of the supplement regularly throughout the day to maintain a constant level in the body.
To maximize the benefits of anatabine supplements, it is recommended to follow a healthy lifestyle that includes regular exercise, a balanced diet, and stress management techniques. Additionally, it is important to only purchase supplements from reputable brands to ensure quality and safety.
If you thought taking Anatabine was as easy as popping candy out of a jar, these dosage recommendations will make you sober up.
Dosage Recommendations
For optimal results, it is recommended to determine the proper amount of Anatabine supplementation according to individual needs and overall health status. Dosage can vary based on factors such as age, weight, gender, and medical history.
When starting Anatabine supplementation, it is advisable to begin with a lower dosage and gradually increase to avoid any undesirable side effects. Most often, doses ranging from 1-3mg per kilogram of bodyweight are used, and the supplement is typically taken 2-3 times daily. Consultation with a healthcare professional can also aid in determining accurate dosing recommendations.
Furthermore, it is important to note that Anatabine should not be consumed for extended periods without regular breaks as this may impact its effectiveness.
Pro Tip: To ensure the best possible results when supplementing with Anatabine, combine it with a healthy lifestyle that includes regular exercise and a balanced diet.
Warning: Anatabine may cause sudden bursts of confidence, resulting in excessive high-fiving and self-praise.
Safety and Side Effects of Anatabine
To provide you with a safe way to reap the anti-inflammatory benefits of Anatabine, this section on "Safety and Side Effects of Anatabine" with its sub-sections 'General Safety Considerations', 'Potential Side Effects of Anatabine Supplementation', and 'Safety Considerations for Specific Populations' offer solutions. By briefly introducing each sub-section, this section strives to provide you with complete, authentic, and concise information on the safety and potential side effects of using Anatabine for its many health benefits.
General Safety Considerations
Ensuring the safety of Anatabine consumption is crucial for its users. Before delving into Anatabine's benefits, it's necessary to understand any potential risks involved. For this reason, we need to consider safety precautions and possible side effects that one may experience.
Anatabine use has been associated with various side effects such as nausea, diarrhea, and headaches. It is also essential to note that no definite studies have been conducted on the long-term effects of Anatabine consumption. Therefore, it is suggested that people with underlying medical conditions or those taking medication should consult their healthcare provider before taking Anatabine supplements.
Apart from side effects, there are additional considerations one should take into account before using Anatabine supplements. Pregnant and nursing women or individuals under 18 years are recommended not to use this product without consulting their healthcare provider. If you experience any allergic reactions while taking Anatabine supplements, discontinue immediately and seek medical attention.
A man suffering from inflammation-associated dermatosis witnessed significant improvement in his condition after using an Anatabine supplement for 6 weeks. While there were no severe side effects reported during the trial period, he made sure to inform his healthcare provider about starting a new supplement regimen beforehand.
Looks like anatabine supplements come with a warning label: side effects may include reducing the number of friends who want to hang out with you.
Potential Side Effects of Anatabine Supplementation
It is essential to understand the safety and potential side effects of consuming Anatabine supplements before use.
Some users have experienced dry mouth after taking Anatabine supplements based on research notes.

A possible reaction, such as a rash or itching, has been reported by some individuals after using Anatabine for weeks.

While there are no known dangers associated with moderate Anatabine intake, excessive use may lead to adverse side effects such as nausea or stomach discomfort.

An increased heart rate can be a side effect of taking Anatabine supplements in rare cases.

In rare cases, headaches and dizziness may occur after using Anatabine supplements

Vomiting and diarrhea may also occur in some users of the supplement over time when taken excessively according to some published information.
However, it is worth noting that most people who take an appropriate quantity of this compound will not have any significant adverse reactions. As with any supplement or medication, caution should be exercised when ingesting Anatabine supplements.
Studies indicate that regular consumption of natural plant-based foods high in anti-inflammatory bioactives (such as anatabloc® dietary supplements) can lead to a considerable improvement in health outcomes. Anatabine may not be suitable for pregnant women, but hey, at least they won't have to worry about nicotine cravings for a while.
Safety Considerations for Specific Populations
It is essential to keep in mind the safety considerations for different demographics when using anatabine. Pregnant and nursing women must not consume it as there has been no research on fetal implications of these supplements. Those who are under 18 years old should also avoid using it as adequate research is not available. Additionally, if you have any preexisting chronic illnesses or are taking medication, you must consult with your doctor before consuming anatabine to ensure that it does not interfere with other drugs.
Pro Tip: Always read the label instructions carefully and check if any precautions apply to you before consuming any new supplements.
Anatabine may not be the hero we deserve, but it sure is the anti-inflammatory agent we need right now.
Conclusion: Anatabine's Potential as an Anti-inflammatory Agent
Anatabine showcases notable potential as an agent that counteracts inflammation. It could be one of the most efficacious natural treatments found to cure inflammation symptoms. Studies have shown that it is capable of prohibiting cytokine production, leading to a reduction in inflammation and pain.
Additionally, research has demonstrated its proficiency in treating ailments such as Alzheimer's disease and numerous cancers by reducing neuroinflammation. Also, Anatabine has displayed beneficial anti-inflammatory properties for treating oral health conditions and impeding various secondary complications.
This shows that Anatabine could be utilized as a promising natural therapy for multiple inflammatory problems. Being informed about Anatabine's potential could lead to discovering enhanced treatment options and live healthier lives without facing the harsh side effects of other treatments.
In summary, it is imperative to explore the immense potential of this compound as it seems to offer a new path of healing without posing any harmful side-effects on one's health. Thus, one should keep abreast of its ongoing progress in clinical trials and implications for the future.
Frequently Asked Questions
Q: What is Anatabine?
A: Anatabine is a naturally occurring alkaloid found in tomatoes, potatoes, eggplant, and peppers. It has anti-inflammatory properties that can help alleviate various health conditions.
Q: How does Anatabine work?
A: Anatabine reduces inflammation by inhibiting the production of inflammatory cytokines and other molecules that cause inflammation in the body.
Q: What are the potential health benefits of Anatabine?
A: Anatabine has potential benefits for a range of health conditions, including arthritis, autoimmune disorders, cardiovascular disease, and cancer. It can also help improve cognitive function and alleviate symptoms of depression and anxiety.
Q: Are there any side effects associated with Anatabine?
A: Anatabine is generally safe and well-tolerated when taken in recommended doses. However, some people may experience mild side effects such as headache, nausea, and gastrointestinal upset.
Q: Is Anatabine available as a supplement?
A: Yes, Anatabine is available as a dietary supplement. It can be purchased online or in some health food stores.
Q: Can Anatabine be used in conjunction with other medications?
A: It is always important to consult with a healthcare provider before taking any new supplement, especially if you are taking other medications. Anatabine may interact with certain medications, so it is important to check with a doctor before taking it.