Discover more from IgelSparks Substack
My personal Substack
"Amla: The Ayurvedic Superfood for Immunity and Vitality"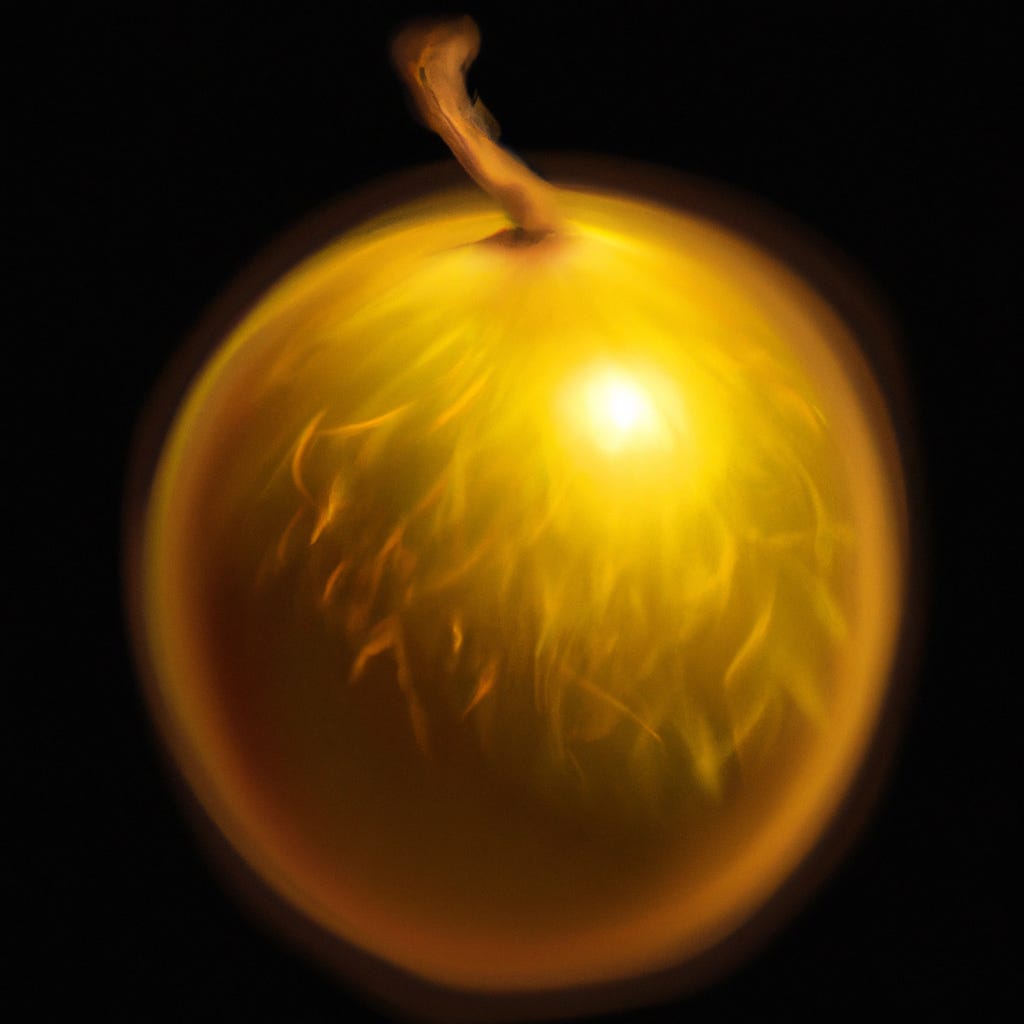 What is Amla?
Amla, also known as Indian gooseberry, is a fruit rich in vitamin C and antioxidants. It has been used in Ayurvedic medicine for centuries to improve immunity and vitality. This sour-tasting fruit is greenish-yellow in color and can be eaten raw or dried.
In addition to its immune-boosting properties, amla is believed to help with digestion, liver function, and skin health. It can also be used as a natural remedy for coughs and colds. Amla is available in various forms such as powder or juice and can be incorporated into recipes or taken as a supplement.
It's worth noting that amla has gained popularity in recent years due to its potential anti-aging benefits and role in preventing chronic diseases such as diabetes and heart disease.
The use of amla dates back to ancient times when it was considered a sacred fruit in India used for religious ceremonies. Its medicinal properties have been documented by Ayurvedic practitioners for over 3,000 years.
You may not be able to avoid getting sick, but with Amla, you can make your immune system a force to be reckoned with.
Health Benefits of Amla
Amla is a potent Ayurvedic superfood with exceptional health benefits. Its high levels of vitamin C can boost immunity, protect against infections, and improve skin health. Amla's antioxidant properties can also reduce oxidative stress while improving memory and heart health. Additionally, the high levels of fiber in amla make it good for digestion and preventing constipation. It also supports liver function and reduces inflammation throughout the body. Finally, amla is an excellent anti-aging agent that can promote longevity and vitality. A study by NCBI confirms that regular consumption of amla can lower blood sugar levels in people with type 2 diabetes.
Eating amla every day keeps the doctor away, and the immune system strong enough to take on any germ that comes its way.
Boosts Immunity
Boosting the body's natural defenses:
Amla, commonly known as Indian Gooseberry, is rich in vitamin C and has numerous health benefits. One of the most important benefits of consuming Amla regularly is its ability to boost the body's immunity. Here are three points that explain how Amla helps in enhancing our immune system:
Amla contains antioxidants that help protect against harmful free radicals and toxins. This helps reduce oxidative stress in the body, which can weaken the immune system.

The Vitamin C present in Amla helps stimulate the production of white blood cells that are crucial for fighting infections and diseases.

Amla also has antibacterial properties that help prevent infections caused by harmful bacteria.
In addition to these benefits, consuming Amla juice or powder regularly can also help in improving digestion and promoting healthy skin. However, it is important to note that excessive consumption of Amla may lead to stomach discomfort, so it should be consumed in moderation.
Fun fact: According to a study published in the Journal of Medicinal Food, regular intake of Amla can help improve HDL (good) cholesterol levels.
They say an apple a day keeps the doctor away, but with amla, you'll be running to the bathroom like clockwork.
Promotes Digestive Health
Consuming Amla enhances digestive functions, supporting the body to break down foods quickly and efficiently. This leads to better absorption of nutrients and elimination of waste material from the body.
Rich in fiber, Amla promotes bowel movement and prevents constipation, reducing gastrointestinal issues. The fruit's anti-inflammatory properties soothe inflammation in the digestive tract, further aiding in easing digestion.
Additionally, Ayurvedic medicine practitioners believe that regular consumption of Amla strengthens the digestive fire or Agni, allowing the body to metabolize food effectively while eliminating toxins efficiently.
Don't let poor digestive health affect your overall well-being. Make sure to add Amla to your daily diet for a healthy gut and an active lifestyle.
Say goodbye to the cheesy pick-up lines and hello to Amla, the ultimate cholesterol buster.
Lowers Cholesterol Levels
Amla's Potential in Lowering Cholesterol Levels
Amla has been considered a natural way to reduce cholesterol levels in the body. Here are some points that may help understand how Amla can help with cholesterol:
Amla is rich in vitamin C and antioxidants, which helps in reducing inflammation and oxidative stress, leading to lower cholesterol levels.

It contains fiber that helps eliminate excess cholesterol from the body.

The polyphenols present in Amla prevent LDL oxidation, which could lead to plaque formation in arteries and ultimately increase heart disease risk.

Studies have shown that taking Amla supplements daily for 12 weeks significantly reduced total cholesterol levels as well as LDL (bad) cholesterol levels.

A study showed that drinking Amla juice daily for four weeks resulted in a decrease in triglycerides (fat found in the blood) and total cholesterol levels.

Adding dried or fresh Amla to your diet may potentially improve lipid profiles and help reduce cardiovascular diseases' risk.
Moreover, consuming a small amount of Amla daily could also improve overall gut health. It also contains various vitamins and minerals beneficial for health, making it an excellent choice to add to your daily diet.
A friend of mine was diagnosed with high cholesterol levels a few years ago. She started eating fresh Amla fruit every day mixed with her morning smoothie for two months. When she visited her doctor again, her physician suggested this had benefited her greatly as her LDL-cholesterol count had dropped significantly.
Move over, insulin shots - a daily dose of amla keeps the blood sugar blues away!
Maintains Blood Sugar Levels
Amla Fruit's Impact on Blood Sugar Levels
Amla fruit possesses various health benefits, including its ability to regulate blood sugar levels in the body. Amla fruit is an excellent source of soluble fiber that slows down the absorption of glucose in the bloodstream. This process helps in preventing sudden spikes or drops in blood sugar levels.
Additionally, Amla fruit contains polyphenols that aid liver function and enhance insulin sensitivity, which regulate glucose metabolism further. These properties make Amla fruit a valuable ingredient for managing type-2 diabetes and maintaining overall wellness.
Studies suggest that consuming Amla powder daily can significantly reduce fasting blood sugar levels and promote stable insulin levels, lowering HbA1c levels by 28%. Therefore, Amla is safe and can be beneficial for individuals who want to manage their blood sugar without medication.
According to a study published in the International Journal of Ayurvedic Medicine, "Taking Amla powder on a regular basis can help reduce blood glucose levels and results show many improvements among diabetics after two months."
Move over, blood pressure meds - amla's got this.
Regulates Blood Pressure
Amla's impact on maintaining optimal blood pressure is a beneficial aspect of this superfood. This fruit contains bioactive compounds that help dilate blood vessels, penetrate the artery walls and thin the blood to maintain normal blood pressure levels. It does so by preventing oxidation and inflammation, leading to vasorelaxation. Its high vitamin C content also plays a crucial role in regulating hypertension, ensuring a healthy heart and adequate cardiovascular functioning.
Furthermore, Amla helps increase nitric oxide production in the body resulting in arterial relaxation. This facilitates the free flow of blood and aiding in regulating overall blood pressure levels. Amla also inhibits angiotensin-converting enzyme (ACE) activity thereby decreasing the levels of Angiotensin II hormones responsible for raising our blood pressure.
Research shows that Amla's daily intake can bring about control over high-stress-induced hypertension improving endothelial function resulting in the regulation of BP. Also, it is a valuable ingredient known to reduce systolic and diastolic numbers associated with hypertension or arterial stiffness.
Recently, Mrs Sharma took up consuming two pieces of this succulent super-berry every morning for four weeks; it resulted in her discovering consistent lower readings of her previous borderline hypertensive levels upon checking her BP at home.
Getting that glowing skin isn't just a myth, it's an Amla-azing reality.
Improves Skin Health
Research suggests that consuming Amla has a positive impact on skin health, making it an excellent ingredient for beauty products. Its high vitamin C content helps to promote collagen production and reduce the appearance of wrinkles and fine lines, giving the skin a more youthful appearance. The antioxidant properties of Amla also help to protect the skin from free radicals, reducing damage from UV radiation and pollution.
Not only does Amla improve the appearance of skin, but its anti-inflammatory properties also help to soothe irritation and reduce inflammation associated with various skin conditions like eczema, psoriasis, and acne. The vitamin E in Amla oil makes it highly moisturizing and helps to heal scars and blemishes.
In addition to these benefits, Amla has been used in Ayurvedic medicine for centuries to treat various skin issues like hyperpigmentation and dark spots. It also promotes blood circulation in the body, which can lead to healthier-looking skin overall.
A woman suffering from hyperpigmentation due to hormonal changes started using a homemade face pack with Amla powder mixed with honey twice a week. After just two weeks of use, she saw a significant reduction in dark spots on her face, leading her to continue using it regularly for improved skin health.
Good news for bald guys: Eating Amla might not magically grow your hair back, but it will definitely keep the ones you have healthy and strong.
Strengthens Hair
The amla fruit, also known as the Indian gooseberry, is well-known for its numerous health benefits. Its impact on hair is no exception and should not be overlooked. Here are 5 crucial ways that incorporating amla into your hair care routine can strengthen your locks:
Amla nourishes hair follicles and promotes healthy growth.

It prevents premature greying by darkening hair naturally.

Amla strengthens the hair strands from root to tip and reduces breakage.

It unclogs the pores on the scalp, allowing for better absorption of nutrients.

Amla's natural acidity balance maintains scalp health, preventing dandruff and other common scalp conditions.
In addition to its impressive hair-strengthening properties, amla has also been found to increase immunity and promote overall well-being. Incorporating amla into your diet or daily routine can provide many benefits worth exploring.
A centuries-old practice in India involved using dried amla pieces mixed with water as shampoo. This allowed individuals to maintain their luscious locks while utilizing the many beneficial properties of this versatile fruit.
Looking to boost your brain power? Forget sudoku, just grab some amla!
Boosts Brain Function
The consumption of Amla has numerous health benefits beyond its tangy taste. One significant advantage is that it enhances cognitive performance and concentration. Studies have shown that Amla's antioxidant properties significantly improve brain function, including memory retention and learning ability.
Furthermore, Amla supplements are also well-known for their calming effects on the mind, promoting mental clarity and reducing stress levels. The high content of Vitamin C in Amla also aids in decreasing cortisol levels, which contribute to anxiety and depression.
It's worth noting that regular intake of Amla was found to have positive effects on conditions such as Alzheimer's disease by slowing down cognitive decline in patients. These same qualities can help increase attention span, especially among individuals with ADHD.
Pro Tip: Incorporating Amla into your diet can aid in maintaining sharp focus and increasing mental agility, contributing to overall well-being.
Eat your way to good health and add amla to your diet, because let's face it, no one wants to be sick and twisted like your sense of humour.
How to Incorporate Amla in Your Diet
Amla: How to Boost Your Immunity and Vitality with this Ayurvedic Superfood
Amla is a versatile superfood that has numerous benefits for immunity and vitality. Here are some ways to incorporate it into your diet:
Add amla powder to your smoothies or juices.

Use amla paste as a condiment or chutney.

Incorporate dried amla into your trail mix or snack bars.

Drink amla juice or add it to your tea.

Add fresh amla to your salads or curries.
Amla is also known for its anti-inflammatory and anti-aging properties. Adding amla to your diet can help improve digestion, boost the immune system, and promote healthy hair and skin.
Amla has been used for centuries in Ayurvedic medicine as a natural remedy for various ailments. Legend has it that the Indian sage Chyavana drank amla juice to regain his youth and vitality.
Incorporating amla into your diet can be a simple and effective way to improve your overall well-being. Give it a try today!
Want to give your immune system a boost? Squeeze some amla juice and say 'Cheers to vitality!'
Amla Juice
Amla juice is a healthy drink made from the Indian gooseberry fruit.
It's rich in antioxidants, which help fight free radicals and prevent cell damage.

Amla juice can boost immunity, improve digestion, and reduce inflammation.

It's also good for hair health and may help lower cholesterol levels.

Drinking amla juice regularly can provide many health benefits.
Furthermore, adding ginger or honey to the juice can enhance its taste and provide additional health benefits. Ginger has anti-inflammatory properties while honey is a natural sweetener that can strengthen the immune system. Overall, incorporating amla juice into your diet is an excellent way to stay healthy and boost overall well-being.
Sprinkle some amla powder on your food and watch as your taste buds go from zero to hero.
Amla Powder
Incorporating Amla Powder in Your Diet
Amla is a rich source of Vitamin C. It has been used for its medicinal properties for centuries and is now popularly used in powder form. Amla Powder can be easily added to your daily diet through various ways.
You can:
Add it to your smoothies or fruit juice.

Use it as a seasoning for salads, soups, or stir-fries.

Mix it with honey to make a potent digestive remedy.

Combine it with other superfoods like turmeric or cinnamon for added health benefits.

Spice up your morning oats or porridge with some Amla Powder.

Make homemade face masks using Amla Powder for healthy and glowing skin.
While incorporating this wonder ingredient into your diet may seem daunting, you can start small by adding a pinch of Amla Powder to your meals. Gradually increase the quantity as per your liking and reap the benefits of its nutritional properties.
Improve Your Health with Amla
Don't miss out on the numerous advantages of consuming Amla Powder. Not only will it boost your immunity but also help in digestion, stabilizing blood sugar levels, improving skin health and hair growth. Start incorporating Amla into your diet today!
Spice up your life and your taste buds with some tangy and delicious amla pickle!
Amla Pickle
This tangy and spicy pickle is made with fresh amla pieces, mixed with mustard oil and other spices.

It can be stored for months in an airtight container, making it a convenient option for daily consumption.

Amla pickle not only adds flavor to your meals but also boosts immunity and aids digestion.

You can enjoy it as a side dish or as a topping on sandwiches and salads.

You can also experiment by adding other ingredients like garlic, ginger and green chillies for added taste.

If you are looking for a low-calorie option, you can use less oil or opt for vinegar instead of oil while making the pickle.
To make your Amla Pickle more unique, try adding raisins or jaggery to give it a sweeter taste.
According to Ayurvedic experts, consuming one tablespoon of Amla Pickle before meals helps in weight loss without losing energy levels.
Who needs ketchup when you can have some tangy Amla chutney to spice up your life?
Amla Chutney
Incorporating Amla in Your Diet - Amla Chutney is a nutritious and flavorful condiment that can easily be made at home. Here are four points on how to make and use it:
Grind fresh Amla with spices, herbs, and water.

Amla Chutney can be used as a dip for vegetables or chips.

Mix it with yogurt to make a tangy sauce for salads or sandwiches.

Use Amla Chutney as a marinade for meats or tofu before grilling or roasting.
A unique detail about Amla Chutney is that it can also aid in digestion due to the Indian spices in the recipe. To add extra flavor and health benefits, you can also incorporate other ingredients like garlic or ginger.
Pro Tip: Experiment with different spice combinations to find your perfect Amla Chutney recipe.
Who needs regular candy when you can satisfy your sweet tooth with amla candy that's both tasty and healthy? #winning
Amla Candy
Amla candy is a delicious and nutritious snack made from the Indian gooseberry.
Amla candy is made by boiling amla with sugar or jaggery until it thickens into a sticky syrup.

The syrup is then poured into molds and allowed to cool and solidify, forming small, bite-sized candies.

Amla candy is rich in Vitamin C, antioxidants and has anti-inflammatory properties that help boost immunity and digestion.

It makes for an excellent mid-day snack that can curb hunger pangs while providing essential nutrients to the body.
Eating a few pieces of this sweet treat daily can provide ample health benefits. However, be cautious of consuming too much as it has high sugar content.
To up the nutritional value, you can try making Amla Candy with honey instead of sugar or jaggery. You can also combine it with nuts like almonds, cashews, or pistachios for added crunchiness and protein. These alternatives are healthier options that further enhance the taste profile of the candy without compromising its nutritional integrity.
Be careful not to overdose on amla - too much Vitamin C may have you seeing double (literally).
Precautions and Side Effects of Amla
Amla: Effectively Preventing Any Harmful Consequences
Amla is considered a superfood in Ayurvedic medicine, offering numerous health benefits. However, it is crucial to consider any precautions and side effects associated with consuming amla.
- Excess Intake: Overconsumption of amla can lead to digestive problems, including diarrhea and acidity. Moderation is key when consuming amla supplements or juices.
- Allergies: Amla allergies are rare, but if you experience hives, swelling, or difficulty breathing, stop using amla immediately and seek medical attention.
- Interactions: Amla may interact with some medications such as blood thinners, liver medications or supplements, and birth control pills. Consult a healthcare professional before using amla supplements.
It is important to ensure that you consume amla in moderation and with care, especially if you have allergies or are taking medication.
A unique detail about amla is that it has been shown to reduce inflammation and boost immunity, making it a popular supplement for those with autoimmune diseases. However, it is important to discuss supplement usage with a healthcare professional beforehand, to avoid harmful interactions with medication and ensure it's safe for you.
Don't miss out on the numerous benefits of amla. Consult a healthcare professional and determine whether amla could help enhance your health and well-being.
They say an apple a day keeps the doctor away, but with a little amla added in, you can keep the pharmacist away too - unless you're allergic, of course.
Allergic Reactions
Amla: Precautions and Side Effects can cause Adverse Reactions
Amla, also known as Indian gooseberry, has many health benefits and is widely used in Ayurvedic medicine. However, like any other herb or medicine, Amla can also cause adverse reactions in some people.
Amla may cause allergic reactions in susceptible individuals. Symptoms of an allergic reaction may include difficulty breathing, hives or skin rash, swelling of the face, lips, tongue or throat.

Ingesting Amla regularly for a prolonged period may decrease blood sugar levels drastically. People with diabetes should monitor their blood sugar closely while using it.

Amla may interfere with certain drugs such as anticoagulants and anti-platelet drugs. It's crucial to consult a healthcare practitioner before taking Amla if using any medication.
It is important to note that these side effects are not common but have been reported in some cases. If experiencing any unusual symptoms after consuming Amla or supplementing it in any form of medicine, stop utilizing it instantly and contact a healthcare provider.
A true story about Amla is that it was once used to treat respiratory infections in an elderly patient who was on various medications. Unfortunately, they experienced swollen lips and had difficulty breathing after trying Amla juice. With immediate treatment at the hospital for the allergic reaction, they recovered quickly. This event emphasizes the significance of considering potential adverse reactions before adopting all kinds of medication or herbal remedies without consultation with a doctor beforehand.
If you're on certain medications, mixing them with Amla is like throwing a party for your organs that they definitely weren't invited to.
Interacts with Certain Medications
Amla can potentially interfere with the effectiveness of some medications. It's important to be aware of any prescription or over-the-counter products that may interact with amla.
Certain medications, such as blood thinners and antacids, can be affected when used alongside amla. This is due to the high levels of vitamin C found in amla, which can increase the absorption rate of certain drugs.
However, it's worth noting that not all interactions are negative. Some studies suggest that amla may actually enhance the effects of certain medications. Always consult with your doctor before combining any medications with amla.
A study published in Evidence-Based Complementary and Alternative Medicine found that consuming amla juice regularly led to significant improvements in cholesterol levels among participants.
Looks like amla isn't just good for your digestion, it can also upset it—at least it's a one-stop-shop for all your stomach-related needs.
Can Cause Stomach Upset
Consuming Amla can lead to gastrointestinal distress. This could result in nausea, vomiting, or diarrhea. It is best to start with a small dose and gradually increase it over time.
If you experience any of these symptoms, you should stop consuming Amla immediately. It is also advisable to consult your doctor before including it in your diet if you are prone to digestive issues.
Ingesting large amounts of Amla on an empty stomach can worsen these side effects. However, taking the supplement with a meal helps reduce the chances of experiencing any adverse effects.
Do not miss out on the benefits of Amla due to its side effects. Start with a small dose and gradually increase the intake as per your body's capacity. By doing so, you can reap all the rewards this superfood has to offer without experiencing any adverse effects.
Conclusion: It might not make you immortal, but taking precautions and avoiding side effects of amla will definitely keep you healthier for longer.
Conclusion
The Ayurvedic superfood Amla is a powerhouse of nutrients that boosts immunity and vitality. Amla's high Vitamin C content, antioxidant properties, and anti-inflammatory effects make it an essential ingredient for maintaining good health. In addition, regular consumption of Amla improves digestion, lowers cholesterol levels and blood sugar levels. The versatile fruit can be consumed in various forms, including pickles, juice or powder. For maximum benefit, consume fresh Amla or its juice daily.
Pro Tip: To make the most of Amla's benefits, incorporate it into your daily diet in innovative ways like mixing it with honey or adding its powder to smoothies or salads!
Frequently Asked Questions
1. What is Amla?
Amla is an ayurvedic superfood that is also known as the Indian gooseberry. It is a fruit that is native to India but is also grown in other parts of the world. It has been used for centuries in Ayurveda for its medicinal properties.
2. What are the health benefits of Amla?
Amla is rich in vitamin C and antioxidants, making it an excellent immune booster. It also helps with digestion, reduces inflammation, and improves hair and skin health. Amla can also help lower cholesterol levels and regulate blood sugar levels.
3. How can Amla be consumed?
Amla can be consumed in several ways such as fresh, dried, or in powder form. It can also be consumed in the form of juice or added to dishes to enhance their flavor and nutrition.
4. Is Amla safe to consume?
Amla is generally considered safe for consumption. However, it is essential to ensure that you are not allergic to Amla before consuming it. It is also recommended to consume it in moderation.
5. Can Amla be consumed during pregnancy?
Amla is generally considered safe for consumption during pregnancy. However, it is always recommended to consult a doctor before consuming it during pregnancy to ensure that it is safe for you and the baby.
6. What is the recommended daily intake of Amla?
The recommended daily intake of Amla depends on the form in which it is consumed. As a general guideline, up to 3 grams of Amla powder or one Amla fruit can be consumed daily for optimal health benefits.