Discover more from IgelSparks Substack
My personal Substack
"Althaea Officinalis: Exploring the Health Benefits of Marshmallow Root"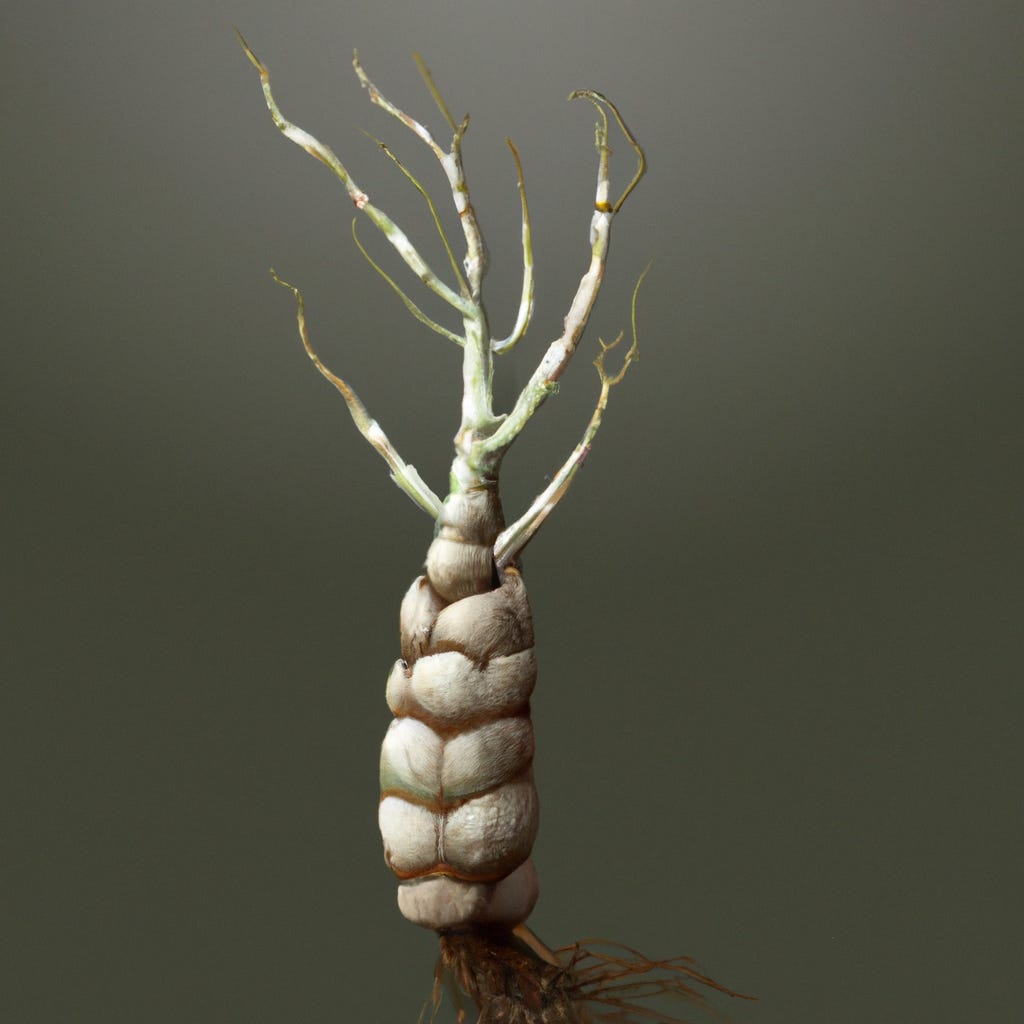 Introduction to Althaea Officinalis (Marshmallow Root)
Althaea Officinalis, commonly known as Marshmallow Root, is a herb that has been used for centuries in traditional medicine for its various health benefits. It belongs to the Malvaceae family and can be found in many regions globally.
Marshmallow Root contains mucilage, which gives it soothing and anti-inflammatory properties. It is mainly consumed as tea or supplement capsules and has been used to reduce inflammation in the respiratory system, soothe digestive tract disorders and decrease skin irritations.
One study found that the root extract of Althaea Officinalis can significantly improve skin hydration and prompt wound healing. Moreover, herbalists use it to treat insect bites, burns and other skin irritations effectively. The root extract is also used to relieve sore throat symptoms by reducing pain and inflammation.
Pro Tip: Never consume marshmallow roots directly from nature as they may contain bacteria or other harmful substances. Always purchase supplements or tea bags from reputable sources.
Who needs a knight in shining armor when you have marshmallow root to rescue your health?
Health Benefits of Marshmallow Root
The marshmallow root has been used in traditional medicine for its therapeutic properties. It offers a multitude of potential health benefits that make it an ideal natural remedy for numerous ailments.
With its anti-inflammatory, antibacterial, and antiviral properties, the marshmallow root can soothe sore throats, reduce inflammation in digestive tissues, and alleviate coughing. It also contains high levels of polysaccharides which act as prebiotics and improve gut health.
Marshmallow root's mucilage content provides additional benefits such as reducing skin irritation, promoting wound healing, and soothing skin inflammation caused by conditions such as eczema or psoriasis.
To benefit from marshmallow root's medicinal properties, try making tea with dried roots or capsules of powdered marshmallow roots. Incorporating it into your diet is also beneficial for overall digestive and immune health. However, you should consult a qualified healthcare professional before using it regularly or in case of any allergies.
Who knew marshmallow root came in so many forms? It's like a chameleon, but instead of changing color, it changes its health benefits.
Forms of Marshmallow Root
Marshmallow Root has various forms that are used in medicinal purposes. These forms include dry root, powdered root, cut root, capsules, and extracts.
The following table shows the different forms of Marshmallow Root and their descriptions:
Form of Marshmallow Root Description Dry Root The dried marshmallow root can be prepared as a tea or used for making tinctures. Powdered Root The marshmallow root is ground into a fine powder that can be mixed with water or other liquids. Cut Root The marshmallow root is cut into smaller pieces that can be used for making infusions or decoctions. Capsules The marshmallow root is encapsulated for easy consumption and precise dosages. Extracts The marshmallow root extract can be added to foods and beverages or taken as drops under the tongue.
It is important to note that different forms have varying levels of efficacy and bioavailability. For instance, capsules may not be as effective as teas due to slower release rates.
Additionally, Marshmallow Root has been used in traditional medicine for centuries. In ancient Egyptian times, it was used to treat sore throats and respiratory problems. Its soothing properties have made it a popular ingredient in natural remedies for coughs and colds today.
Get ready to steep yourself in some serious health benefits with these simple steps for preparing marshmallow root tea.
How to Prepare Marshmallow Root Tea
To enjoy the goodness of Marshmallow Root Tea, it's essential to prepare it correctly. Here's how to make a cup of this soothing beverage:
Take dried marshmallow roots and crush them into smaller pieces.

Boil one teaspoon of crushed marshmallow root in a cup of water for 10 minutes.

Strain the tea and serve it hot or cold. For added benefits, add a dash of honey or lemon juice.
It's important to note that Marshmallow Root Tea may have some diuretic effects. It is recommended to consume it in moderation and under expert guidance.
For individuals with medicinal conditions, such as diabetes, consult a healthcare professional before adding Marshmallow Root Tea to your diet.
To enhance the efficacy of Marshmallow Root Tea, use purified water for preparation, avoid brewing at high temperatures and store the dried roots in an airtight container.
Incorporating Marshmallow Root Tea in your daily routine can provide numerous health benefits like improving digestive health and boosting immunity. Ensure you incorporate this beverage mindfully for maximum advantages.
Looks like the sweet and gooey marshmallow has a dark side too, with some potential side effects and precautions to consider when using the root.
Side Effects and Precautions of Using Marshmallow Root
Marshmallow root usage can have side effects and precautions. These include interactions with medications and the possibility of allergic reactions. As a precaution, one should avoid excessive consumption or apply it topically as directed.
Also, pregnant and breastfeeding women should consult their healthcare providers before using this herb. Due to the lack of research on its effects on these groups, caution is necessary.
It is worth noting that marshmallow root may reduce blood sugar levels, which makes it important for people with diabetes to monitor their blood sugar while using this herb.
Studies show that high doses of marshmallow root can affect male fertility adversely. Hence, men who wish to use it for extended periods should consult their doctors.
Research states that marshmallow root has been used traditionally for thousands of years across different cultures worldwide as a remedy for various ailments.
Don't underestimate the power of marshmallow root, it could be the sweet solution to your health problems.
Conclusion: The Benefits of Marshmallow Root
Marshmallow Root offers various health benefits.
It can alleviate respiratory and digestive disorders

It can reduce inflammation and pain

It can boost skin health
Marshmallow root tea, supplement or ointment can positively affect one's health. Its potential effects on blood sugar levels and immune system require further verification. A woman used marshmallow root ointment to treat her dry skin condition, which significantly improved over time.
Frequently Asked Questions
1. What is Althaea Officinalis and where does it grow?
Althaea Officinalis, commonly known as Marshmallow root, is a perennial plant that typically grows in damp and marshy areas throughout Europe, Western Asia, and North Africa.
2. What are some common health benefits of Marshmallow Root?
Marshmallow root is known to have natural anti-inflammatory, antimicrobial, and antioxidant properties. It has been traditionally used to soothe sore throat, stomach ulcers, respiratory infections, and other digestive problems.
3. How can I use Marshmallow Root as a natural remedy?
Marshmallow root can be consumed in various forms, including tea, tincture, capsules, and even as a topical ointment for skin conditions or wounds. It is important to consult with a healthcare professional before incorporating any new natural remedy into your routine.
4. Are there any risks or side effects of using Marshmallow Root?
Marshmallow root is generally considered safe for most people when consumed in recommended doses. However, it may interact with certain medications or cause allergic reactions in some individuals. It is always best to consult with a healthcare professional before starting any new supplement or herb.
5. Is Marshmallow Root safe for pregnant or breastfeeding women?
It is advisable for pregnant or breastfeeding women to consult with a healthcare professional before using Marshmallow root as a natural remedy. There is not enough research available on the safety of Marshmallow root during pregnancy or breastfeeding.
6. Where can I find Marshmallow Root supplements or products?
Marshmallow root supplements or products can be found at health food stores, online retailers, and even some grocery stores. It is important to research the brand and read the ingredients before purchasing any supplement or product to ensure it is of good quality and sourced from a reputable supplier.