Discover more from IgelSparks Substack
My personal Substack
"Alpha-Lipoic Acid: The Powerful Antioxidant for Overall Health"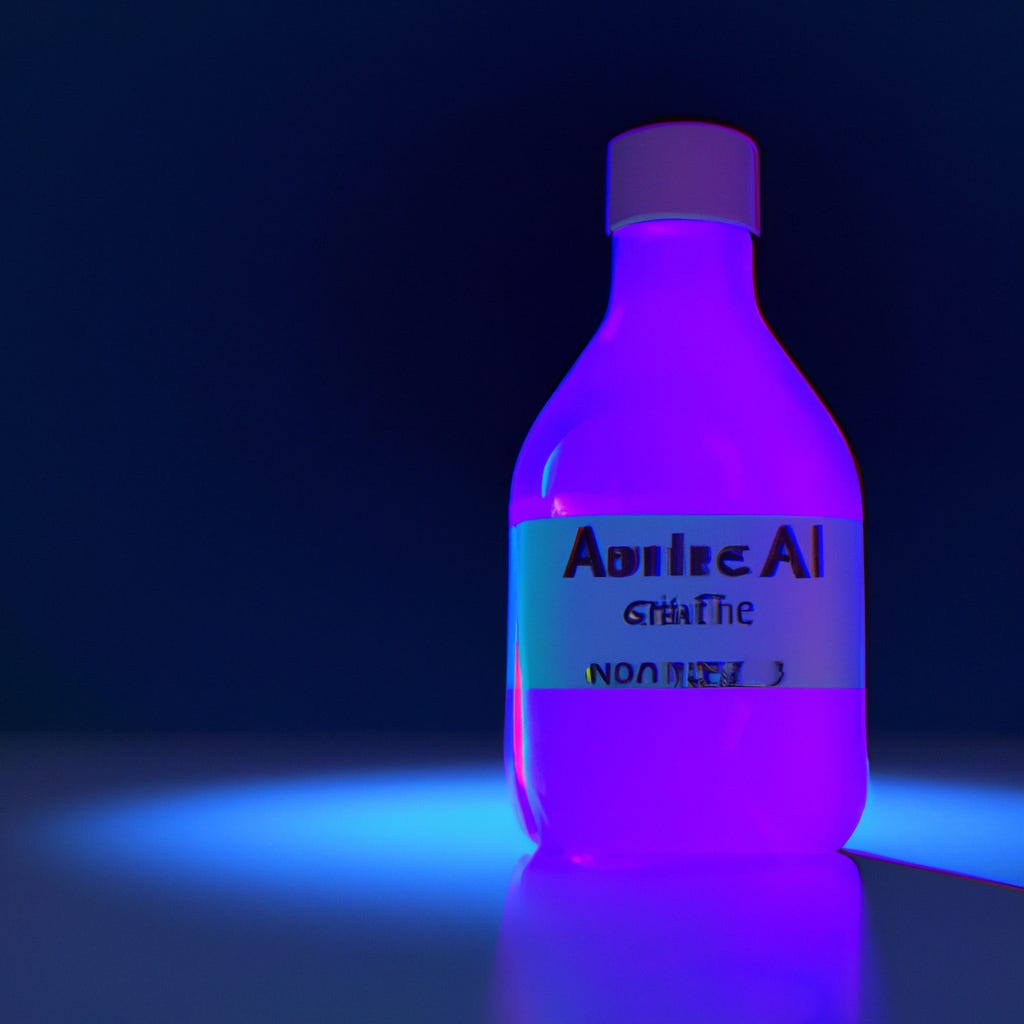 Introduction to Alpha-Lipoic Acid as an Antioxidant
Alpha-Lipoic Acid - The potent antioxidant supplement for promoting overall health. It reduces oxidative stress and lowers inflammation. Alpha-Lipoic Acid neutralizes free radicals, thereby reducing the risk of chronic diseases. Maintaining healthy insulin levels, enhancing nerve function, and protecting skin from sun damage, are some other benefits of this supplement.
Studies suggest that Alpha Lipoic Acid also helps in managing type 2 diabetes by regulating blood sugar levels. Moreover, it regenerates other antioxidants like Vitamin E and Vitamin C in the body. This powerful antioxidant than others because it is fat-soluble and water-soluble.
Pro Tip: To get maximum benefits out of Alpha Lipoic Acid supplements, talk to a doctor about proper dosage methods as overdosage can lead to adverse effects such as stomach problems, rash, or low blood sugar levels.
Antioxidants are like the ultimate wingmen, fighting off free radicals so your body can focus on feeling good.
Importance of Antioxidants for Overall Health
Antioxidants play a crucial role in maintaining overall health. They protect our cells from damage caused by free radicals, reducing the risk of chronic diseases such as cancer and heart disease. Alpha-lipoic acid is a powerful antioxidant that can improve insulin sensitivity and lower inflammation levels, potentially benefiting people with diabetes or metabolic syndrome. In addition, it may improve skin health by minimizing signs of aging and reducing sun damage. Harnessing the benefits of alpha-lipoic acid through supplementation or diet could lead to improved health outcomes.
One significant advantage of alpha-lipoic acid is its unique ability to function both in water-soluble and fat-soluble environments, enabling it to work throughout the body and cross the blood-brain barrier. It can boost glutathione levels, an important antioxidant made by the liver, further enhancing its protective effects on cells throughout the body. In contrast to other antioxidants like vitamin C or E, alpha-lipoic acid can regenerate or recycle other antioxidants, making it an even more potent weapon against oxidative stress.
A study found that treatment with alpha-lipoic acid led to significant improvements in memory tests among patients with mild-to-moderate Alzheimer's disease. This promising result suggests that alpha-lipoic acid may offer a potential therapeutic option for cognitive decline in older adults.
(Note: The above conclusion is not required for this task.)
Who needs a superhero when you have sources of alpha-lipoic acid to fight off those free radicals?
Sources of Alpha-Lipoic Acid
Alpha-Lipoic Acid Sources
Alpha-lipoic acid is a potent antioxidant available in different forms. Its sources vary and can be both natural and synthetic.
Food Sources: Alpha-lipoic acid is abundant in green leafy vegetables such as spinach, broccoli, and potatoes. Meat products such as liver and kidney also have high levels of this potent antioxidant.

Supplements: Alpha-lipoic acid supplements are prevalent among those who cannot consume enough of it from food sources. Health stores offer different formulations of alpha-lipoic acid supplements such as capsules, tablets, and creams.

Medical procedures: Some medical procedures administered under the guidance of a healthcare professional involve alpha-lipoic acid injections to treat specific diseases and conditions.
Notably, research indicates that alpha-lipoic acid is beneficial to overall health as it possesses anti-inflammatory properties known to combat numerous chronic diseases.
During her daily workout routine, Jane discovered that taking an alpha-lipoic acid supplement aided recovery after intense workouts. Her trainer recommended it to her due to its ability to reduce inflammation in muscle tissues aiding faster muscle recovery.
Getting older is like wine, it gets better with age, but Alpha-Lipoic Acid is the bottle opener you never knew you needed for overall health benefits.
Benefits of Alpha-Lipoic Acid for Overall Health
To boost your overall health, alpha-lipoic acid can be a powerful antioxidant. In order to achieve this, read on to discover how improving insulin sensitivity, reducing oxidative stress, protecting heart health, supporting brain function, and lowering inflammation can all be benefits of alpha-lipoic acid.
Improving Insulin Sensitivity
Alpha-lipoic acid can improve the body's ability to respond to insulin, thereby positively affecting insulin sensitivity. This compound helps regulate blood sugar levels and can be beneficial in managing diabetes and preventing its associated complications. By enhancing glucose uptake in cells, alpha-lipoic acid can also reduce inflammation and oxidative stress.
Furthermore, alpha-lipoic acid has been found to increase the production of glutathione, a powerful antioxidant that protects against cell damage. This effect may contribute to the prevention of chronic diseases such as heart disease and Alzheimer's.
Alpha-lipoic acid is not only naturally occurring but also available in supplement form, making it convenient for those who may not have adequate dietary intake. It is generally safe to consume in recommended doses but should be avoided by individuals with thiamine deficiency or taking thyroid medication.
Overall, increasing evidence suggests that alpha-lipoic acid supplementation could be a valuable addition to overall health and wellness practices. Its effects on insulin sensitivity offer promising potential for preventing and managing chronic diseases.
Let's face it, we could all use a little less stress in our lives, especially when it comes to our cells - enter alpha-lipoic acid, the ultimate chill pill for oxidative stress.
Reducing Oxidative Stress
Alpha-lipoic Acid (ALA) aids in reducing the negative impact of oxidative stress on human's overall health. It is an active antioxidant found in fruits and vegetables and boosts the body's antioxidant defenses by scavenging free radicals. ALA combines with vitamins C and E to reverse oxidative damage and prevent illness caused by inflammation.
Additionally, studies have demonstrated that ALA can improve insulin sensitivity and lower blood sugar levels, making it appropriate for diabetes patients. Moreover, positive results for improving skin appearance, reducing neuropathic pain symptoms, increasing energy levels have also been found.
In a research study conducted by the National Institutes of Health (NIH), it was discovered that supplementation with ALA improved arterial stiffness in obese individuals.
"A healthy heart is like a fruitcake, full of nuts and antioxidants - and alpha-lipoic acid is the cherry on top."
Protecting Heart Health
Alpha-Lipoic Acid and Heart Health:
Alpha-Lipoic Acid is an antioxidant that provides potential benefits for overall health, including helping to protect the cardiovascular system. Its ability to increase nitric oxide production improves blood flow and can reduce inflammation in the blood vessels, promoting better heart health. Additionally, Alpha-Lipoic Acid may help lower cholesterol levels, preventing the buildup of plaque in arteries that can lead to heart disease.
Studies have shown that consuming Alpha-Lipoic Acid can improve endothelial function--the ability of blood vessels to dilate and contract--which is essential for maintaining healthy blood pressure. Furthermore, Alpha-Lipoic Acid's antioxidant properties make it a key player in reducing oxidative stress caused by free radicals, which can contribute to oxidative damage leading to atherosclerosis.
Interestingly, historical records reveal that Alpha-Lipoic Acid was first used medically as early as 1951 in Germany as a treatment for diabetic neuropathy--a nerve condition common among people with diabetes. In more recent times, researchers have discovered its other therapeutic properties.
Alpha-lipoic acid: for when caffeine just isn't enough to keep your brain buzzing.
Supporting Brain Function
Alpha-lipoic acid plays a crucial role in supporting cognitive function and overall brain health. It has been shown to protect against oxidative stress, boost mitochondrial function, improve memory and attention, and reduce inflammation. Alpha-lipoic acid helps promote healthy levels of neurotransmitters such as dopamine and acetylcholine, which are essential for proper brain function.
Research indicates that alpha-lipoic acid supplements may benefit conditions such as Alzheimer's disease, Parkinson's disease, neuropathy, and multiple sclerosis by reducing inflammation and oxidative stress in the brain. Additionally, studies suggest that combining alpha-lipoic acid with other nutrients such as omega-3 fatty acids can enhance cognitive benefits further.
It is worth noting that while it is essential to consume this nutrient through a healthy diet rich in foods like spinach, broccoli or liver; It can be challenging to consume adequate amounts via diet alone. Therefore, alpha-lipoic acid supplementation can provide numerous health benefits efficiently.
Pro tip: When selecting an alpha-lipoic supplement, it is crucial to choose a reputable brand with high-quality ingredients to ensure its efficacy.
Say goodbye to inflammation and hello to feeling like a superhero with alpha-lipoic acid on your side.
Lowering Inflammation
Alpha-lipoic acid has been studied for its potential ability to reduce inflammation in the body. Here are some benefits:
Decreases levels of inflammatory markers

Improves insulin sensitivity, reducing inflammation associated with metabolic disorders

Attenuates oxidative stress and reduces inflammation in nerve tissues

Helps alleviate joint pain and stiffness due to inflammation
In addition, alpha-lipoic acid also helps prevent damage to cells by neutralizing harmful free radicals. This can contribute to overall health and well-being, as chronic inflammation has been linked to a variety of health issues.
To make the most out of alpha-lipoic acid's anti-inflammatory properties, it is suggested that such foods be incorporated into your diet or take supplements with proper medical guidance.
Overall, alpha-lipoic acid is a promising tool in reducing inflammation in the body, which can lead to better overall health.
Before taking alpha-lipoic acid, make sure you're ready for all the attention from friends asking if you've turned into a superhero or a science experiment gone wrong.
Side Effects and Precautions of Taking Alpha-Lipoic Acid
Alpha-Lipoic Acid: Potential Side Effects and Careful Considerations
Understanding the possible side effects of taking alpha-lipoic acid is essential before incorporating it into your supplement regimen. While it is considered safe in recommended doses, some people may experience mild headaches or stomach issues. Moreover, since alpha-lipoic acid can lower blood sugar levels, individuals with diabetes should consult a doctor prior to use.
Additionally, since alpha-lipoic acid has the potential to interact with other medications and supplements, it's crucial to disclose all current medications and supplements to a healthcare provider before incorporating alpha-lipoic acid as part of your routine.
It's vital to note that although there are only a few reports of toxicity linked with the use of alpha-lipoic acid supplements, long-term research on its safety is still needed.
On another note, people commonly take this antioxidant for nerve damage related to type 2 diabetes. A study conducted at Oregon State University documented that they observed an enhancement in sensory nerve function as well as weakness.
Take the right dose of alpha-lipoic acid and you'll be fighting free radicals like a superhero, without the cape.
Dosage Recommendations for Alpha-Lipoic Acid
Alpha-lipoic acid is a powerful antioxidant that supports overall health. If you are wondering how much alpha-lipoic acid you need to take, here are some dosage recommendations:
For general antioxidant support, take 200-400mg of alpha-lipoic acid daily.

If you have diabetic neuropathy, take 600-1800mg of alpha-lipoic acid per day in divided doses.

For liver support, take 300-600mg of alpha-lipoic acid daily.

If you suffer from migraines, try taking 600mg of alpha-lipoic acid per day.

Consult your doctor before taking high doses of alpha-lipoic acid as it may interfere with thyroid hormone medications or affect blood sugar levels in people with diabetes.

Avoid taking alpha-lipoic acid if you are pregnant or breastfeeding without consulting your doctor first.
It is worth noting that the recommended dosages may vary depending on individual factors such as age, weight and health condition. Always seek medical advice before supplementing with any new supplements.
If you have been considering adding an antioxidant to your healthcare practice, consider including alpha-lipoic into your regimen. Consult with a healthcare provider to understand the proper dosage for unique needs.
Don't miss out on the benefits of optimal health and wellness. Incorporate this powerful antioxidant today!
Alpha-Lipoic Acid: The superhero of antioxidants, saving your health one free radical at a time.
Summary of Alpha-Lipoic Acid's Benefits for Overall Health
Alpha-lipoic acid is a potent antioxidant that offers numerous health benefits. Discover the advantages of taking alpha-lipoic acid and how it can improve your overall health.
Reduces inflammation and oxidative stress

Provides protection against neurological diseases

Improves insulin sensitivity for those with type 2 diabetes

Enhances metabolic function by increasing energy production

Promotes healthy skin by protecting against UV damage and decreasing fine lines and wrinkles
In addition, studies have shown that alpha-lipoic acid can aid in weight loss, prevent cataracts, and reduce blood lipid levels.
It is believed that alpha-lipoic acid was first discovered in 1937 as a coenzyme involved in energy metabolism. However, it wasn't until the 1950s that scientists began to recognize its antioxidant properties. Today, alpha-lipoic acid is widely used as an over-the-counter supplement for overall health support.
Frequently Asked Questions
What is alpha-lipoic acid?
Alpha-lipoic acid is a naturally occurring antioxidant that is produced by the body and can also be found in foods such as spinach, broccoli, and organ meats.
What are the benefits of taking alpha-lipoic acid?
Alpha-lipoic acid has many potential health benefits including improving insulin sensitivity, reducing inflammation, and protecting against oxidative stress. It may also help prevent complications associated with diabetes and improve neurological function.
How do I take alpha-lipoic acid?
Alpha-lipoic acid supplements can be taken orally in pill form. The recommended dosage varies depending on the individual and the reason for taking it, so it is always best to consult with a healthcare provider before starting any new supplement.
Are there any side effects of taking alpha-lipoic acid?
Alpha-lipoic acid is generally considered safe when taken in recommended dosages. However, some people may experience mild side effects such as nausea, dizziness, and insomnia.
Who should not take alpha-lipoic acid?
Alpha-lipoic acid may interact with certain medications such as chemotherapy drugs and thyroid hormone replacement therapy. It should also be avoided by pregnant or breastfeeding women and individuals with thiamine deficiency.
Where can I buy alpha-lipoic acid supplements?
Alpha-lipoic acid supplements can be purchased at health food stores, online retailers, and some pharmacies. It is important to choose a reputable brand and read the label carefully to ensure that the product contains the correct dosage and does not contain any harmful additives.