Discover more from IgelSparks Substack
My personal Substack
"Agmatine: The Versatile Supplement for Performance and Health"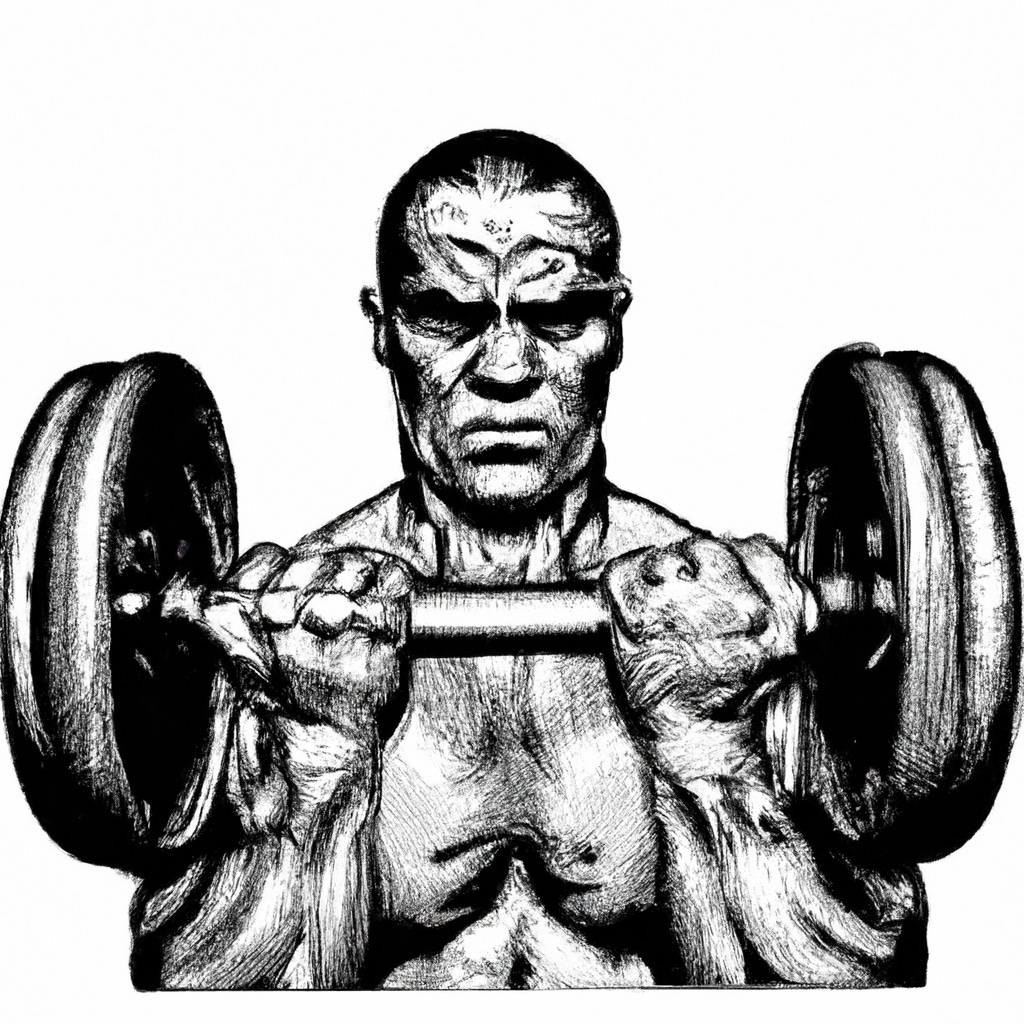 Introduction to Agmatine supplement
Agmatine is a highly versatile supplement that has been used for various health benefits and performance-enhancing purposes. The compound is derived from the amino acid L-arginine, providing numerous advantages without any significant side effects.
Agmatine is known for its neuroprotective, antioxidant, anti-inflammatory, and analgesic properties. It also plays a crucial role in regulating blood pressure and insulin secretion. With this fantastic supplement, individuals can boost their athletic performance, cognitive abilities, and overall well-being.
Agmatine supplementation has been proven to increase nitric oxide synthase activity, leading to enhanced muscle contraction and nutrient delivery to muscles during training sessions. Additionally, Agmatine provides anti-anxiety effects by controlling cortisol levels in the body. It stimulates the production of beta-endorphins that work as painkillers and mood enhancers while promoting healthy brain function.
In contrast to other supplements such as caffeine or creatine monohydrate that may have negative side effects, Agmatine offers an entirely safe alternative with scientifically-proven benefits for human health.
According to research conducted by the National Institutes of Health (NIH), Agmatine has exhibited remarkable efficacy as an antidepressant in rats.
Agmatine: the supplement that makes you perform like a rockstar, without the drugs or groupies.
Benefits of Agmatine for Performance
To enhance your performance with agmatine, dive into the benefits this supplement has to offer. Agmatine helps in many ways, it enhances nitric oxide production in the body allowing for muscle pumps and endurance. Additionally, agmatine also regulates insulin production and glucose uptake in the body, reduces inflammation and oxidative stress, and improves cognitive function and focus.
Enhances Nitric Oxide Production in the body
The body's production of nitric oxide is ameliorated by the intake of Agmatine. This results in improved blood flow and nutrient delivery to the muscles, aiding in recovery and endurance. The presence of Agmatine causes endothelial cells to create more nitric oxide, resulting in vasodilation and a reduction in blood pressure.
Agmatine has been found to increase the expression of endothelial nitric oxide synthase (eNOS), resulting in enhanced nitric oxide synthesis. This also shields against damage caused by oxidative stress. Endothelial cells lining the heart constantly release NO which, in turn, increases blood flow through muscles during exercise.
Studies have shown that supplementing with Agmatine can lead to boosted athletic performance due to enhanced vascularity and nutrient delivery to the muscles, promoting quicker recovery after tough workouts or competitions.
One athlete used Agmatine supplements for six months before a competition and noticed significant improvements in his endurance, strength, and overall performance. He was able to sustain high-intensity exercises for longer periods thanks to his increased blood flow and better oxygenation of his muscles caused by elevated levels of nitric oxide production.
Get ready to pump some iron and pump up those muscles with Agmatine - the legal way to feel like the Hulk without any gamma radiation.
Promotes Muscle Pumps and Endurance
Agmatine boosts physical ability and stamina in athletes, allowing them to achieve longer and harder workouts. It helps to promote enhanced muscle pumps and offers improved endurance through various methods.
1. Agmatine facilitates the transport of nutrients and oxygen-rich blood to muscle tissues, resulting in the expansion of blood vessels for fuller muscles that appear more prominent.

2. Agmatine aids in the production of nitric oxide, which leads to increased vasodilation in the body. As a result, it encourages greater blood flow during a workout endurance.

3. Agmatine's pain-ameliorating properties allow athletes to work out longer without experiencing unbearable soreness or fatigue.

Finally, agmatine can help lower cortisol levels during exercise. A high cortisol level can lead to the breakdown of muscle tissue and slow recovery post-workout; thus controlling cortisol is beneficial for enhanced performance.
It is important to note that agmatine may interact with other medications. Therefore it's recommended that proper consultation be done before introducing any medication or supplement into your diet.
Studies have shown that weightlifters who supplemented with agmatine experienced better weightlifting performances than those who didn't. (source: International Journal of Sports Medicine).
Agmatine: the sweet, sweet regulator of insulin production and glucose uptake. You could say it's the ultimate wingman for your pancreas.
Regulates Insulin Production and Glucose Uptake in the body
Agmatine has been found to play a crucial role in regulating the production of insulin and uptake of glucose in the body. This can significantly impact one's performance as it maintains balanced blood sugar levels and improves metabolism.
Furthermore, studies have shown that agmatine increases muscle insulin sensitivity, resulting in better glucose uptake by cells. It also enhances the bioavailability of insulin which makes it more effective in managing blood sugar levels.
Additionally, agmatine has been found to stimulate the production of adiponectin, a hormone that regulates glucose levels and prevents metabolic diseases like diabetes. It also helps increase muscle mass and reduce fat.
Incorporating agmatine into one's diet or taking supplements can improve overall health and enhance physical performance. However, it is vital to consult with a healthcare professional before starting any new supplement regimen.
Who needs anti-inflammatory meds when agmatine is the real MVP of reducing inflammation and oxidative stress in the body.
Reduces Inflammation and Oxidative Stress in the body
Agmatine has been found to have multiple benefits for performance, one of which includes reducing inflammation and oxidative stress in the body. This can result in a faster recovery time after intense physical activity and could potentially prevent or reduce the risk of chronic diseases associated with inflammation and oxidative stress.
Studies have shown that agmatine has antioxidant properties, which means it can help protect cells from damage caused by free radicals. Free radicals are unstable atoms that can cause harm to the body if left unchecked. By reducing inflammation and oxidative stress, agmatine promotes overall health and wellbeing.
Furthermore, agmatine's ability to reduce inflammation may also benefit individuals with specific conditions such as arthritis or inflammatory bowel disease. In these cases, chronic inflammation can lead to pain, discomfort and other symptoms- all of which aggravate a patient's already precarious condition.
One recent study looked at the effects of agmatine on individuals with rheumatoid arthritis and found significant improvements in their symptoms after taking agmatine supplements for 12 weeks.
With Agmatine, you'll have the focus and cognitive function of a mastermind, without the need for a supervillain alter-ego.
Improves Cognitive Function and Focus
The use of Agmatine has been found to significantly increase mental clarity and concentration. It is known to improve cognitive function and focus, allowing for better performance in tasks that require attention and critical thinking. In studies, it has been found to boost production of neurotransmitters important for memory retention and recall, making it an effective nootropic supplement.
Agmatine works as a neuromodulator in the brain, regulating neuronal activity and enhancing overall cognitive function. The increased levels of nitric oxide produced by Agmatine also promote healthy blood flow to the brain, aiding in mental capacity and alertness. By improving blood flow to the brain, Agmatine supports optimal neurological function and can help improve mental endurance for long periods of time.
It is important to note that while research on Agmatine is still ongoing, it has shown promising results in promoting cognitive function without any side effects or risks associated with traditional stimulants. Athletes looking for a competitive edge have turned to using supplements such as Agmatine for their scientifically-proven benefits.
Interestingly, Agmatine was discovered as a byproduct of Arginine metabolism in 1910 by scientists Albrecht Kossel and Adolf Strecker. It took many years to fully understand its functions within the body but its benefits are now widely known, making it a popular component in many supplement formulas today.
Who needs a vitamin when you can just take agmatine and flex your way to good health?
Benefits of Agmatine for Health
To enhance your cardiovascular health and reduce anxiety and depression, using agmatine supplement can be a great solution. Boost your immune system and support kidney function to prevent damage with the consumption of agmatine. Additionally, it helps regulate hormones and promotes sexual health.
Enhances Cardiovascular Health
Agmatine has multiple benefits for cardiovascular health, including regulating blood pressure, reducing inflammation, and protecting against oxidative stress. Agmatine has been found to increase nitric oxide synthesis in endothelial cells, which results in vasodilation and improved blood flow. It also decreases the activity of angiotensin II, a hormone that constricts blood vessels and increases blood pressure.
Moreover, agmatine can prevent the formation of arterial plaque and reduce the risk of atherosclerosis. It achieves this by inhibiting the oxidation of low-density lipoprotein (LDL) cholesterol which generates harmful free radicals that damage arterial walls.

Furthermore, agmatine can decrease platelet aggregation and promote healthy blood clotting. This action reduces the risk of adverse cardiovascular events such as heart attack or stroke.
By enhancing cardiovascular health, agmatine offers a promising avenue for preventing and managing several conditions such as hypertension, coronary artery disease, and peripheral vascular disease. Incorporating agmatine into daily diet or supplements may be beneficial in promoting optimal cardiovascular health.
Don't miss out on these potential benefits of agmatine to enhance your cardiovascular health. Make sure to consult with your healthcare provider before starting any new supplement regimen.
Don't let anxiety and depression take over your life, try agmatine - the only thing scarier than your mental health is the thought of missing out on its numerous benefits.
Reduces Anxiety and Depression
Recent research has identified that Agmatine, a compound synthesized from the amino acid L-arginine, has potential benefits in reducing symptoms of anxiety and depression. This compound is believed to modulate key neurotransmitters in brain regions implicated in mood disorders.
It has been found that agmatine can reduce the activity of NMDA receptors, which have been linked to the development of anxiety and depression. Studies have also shown its ability to increase levels of dopamine, a critical neurotransmitter associated with feelings of pleasure and reward. By regulating the activity of these neural pathways, Agmatine can potentially alleviate symptoms of anxiety and depression.
Moreover, agmatine's anti-inflammatory properties can decrease inflammation in the brain that may contribute to mood disorders. Its antioxidant properties also offer neuroprotective effects by preventing damage caused by free radicals.
Taking Agmatine regularly is like giving your immune system a daily dose of Hulk serum, ready to smash any illness that dares to come near you.
Boosts Immune System
Agmatine has been found to have a positive effect on the body's natural defense system. This can be attributed to its ability to stimulate the production of cytokines, which are proteins that play a key role in regulating immune responses.
Furthermore, agmatine has been shown to enhance the activity of immune cells such as T-cells and natural killer cells, which helps the body fight off infections more efficiently. It also acts as an antioxidant, protecting against cellular damage caused by free radicals.
In addition, research suggests that agmatine may even play a role in preventing autoimmune diseases by regulating the immune response and dampening inflammation.
A man diagnosed with multiple sclerosis was prescribed Agmatine alongside his other medication. He noticed significant improvement in his muscle strength and coordination after taking Agmatine for a few weeks.
Agmatine: The ultimate wingman for your kidneys - watch out, they might just ask for its number.
Supports Kidney Function and Prevents Damage
Agmatine, a compound derived from the amino acid arginine, contributes significantly to kidney health. This multifaceted compound has various mechanisms of action responsible for keeping the kidneys functioning correctly and preventing damage.
Boosts antioxidant levels - Agmatine increases the levels of antioxidants in the kidneys, which helps prevent oxidative stress - a significant cause of kidney damage.

Stimulates blood flow - Increased blood flow helps filter more waste and toxins efficiently; as a result, this improves kidney function.

Regulates inflammation- Agmatine reduces inflammation and scavenges free radicals to minimize tissue injury in the kidneys.

Prevents fibrosis - Agmatine suppresses cellular proliferation that is responsible for the development of fibrosis in renal tissues, thus offers protection against progressive kidney damage.
Besides these impressive benefits on kidney health, research indicates agmatine is also useful for treating depression, neuropathic pain and reducing addiction cravings.
Agmatine has been used traditionally in Chinese medicine for hundreds of years. In recent times, it became an emerging topic within scientific communities researching its potential benefits on overall human health. Its clinically-proven ability to protect against kidney damage makes it a promising supplement for people with chronic renal conditions.
Move over Viagra, Agmatine's got your back - and your hormones too.
Regulates Hormones and Promotes Sexual Health
Agmatine has been found to have various health benefits, including its ability to regulate hormones and improve sexual health. This compound plays a crucial role in maintaining hormonal balance in the body, which is essential for overall well-being. In addition, agmatine supplementation has been shown to enhance sexual function and alleviate erectile dysfunction by promoting smooth muscle relaxation and blood flow to the genitals.
Furthermore, agmatine's hormone-regulating effects can also positively affect mood and cognition. This supplement can help reduce stress and anxiety levels, leading to better mental health. Its antioxidant properties also protect against cell damage caused by oxidative stress.
Research studies show that agmatine is synthesized naturally by the human body, mainly in the brain and adrenal glands. However, its levels decrease with age or due to certain medical conditions such as hypertension or diabetes. Supplementation may help restore optimal levels of agmatine in the body.
In summary, agmatine's hormone regulation ability improves both physical and mental well-being while promoting sexual health. Its antioxidant activity protects against cell damage caused by free radicals that can lead to several chronic diseases.
A true story explains how a man experienced low libido issues because of his busy lifestyle. He tried workout plans, changing eating habits but nothing seemed to work until he added Agmatine supplements to his routine which helped boost his libido levels within weeks without any side effects.
When it comes to dosing Agmatine, precision is key – unless you're a fan of playing supplement roulette.
Dosage and Timing of Agmatine Supplement
For optimal results, the appropriate dosage and timing of supplementing agmatine can be crucial. Consider various factors like personal goals, body weight and tolerability before immersion into a dosage plan.
Start with a low dose of 250-500mg per day and gradually increase up to 2.5g for safe consumption.

The best time to take agmatine would be pre-workout for better pumps, endurance benefits and aiding recovery.

Spacing out the doses throughout the day will help sustain it all day long.
Agmatine can enhance Nitric Oxide production which is produced by eNOS enzyme in our body thus any inconsistency in monitoring its intake can lead to adverse effects on health. To avoid any risk factors associated, it's always advisable to consult with health professionals before taking high doses or stacking it up with other supplements.
To optimize Agmatine's benefits along with your health satisfaction and safeguarding against possible side effects; consume supplements from trusted vendors with natural ingredients without artificial fillers, binders or bulking agents. With appropriate configuration of dosage and timing alongside good quality supplementation, one can effortlessly boost their performance as well as lifespan exponentially.
Don't worry about the potential risks of agmatine, just lift heavy things and hope for the best.
Risks and Side Effects of Agmatine Supplement
Agmatine supplement is generally safe to consume, although there are potential risks and side effects. Being aware of these can help avoid any complications.
Excess intake of agmatine supplement can result in stomach problems such as vomiting and diarrhea.

Agmatine may increase the risk of hypotension when taken in high doses, which can lead to low blood pressure.

Individuals with liver or kidney problems should use caution when consuming agmatine as it may cause further damage to these organs.

Agmatine can interact with medications like antidepressants and antihypertensives, leading to negative health consequences.

Long-term use of agmatine has not been thoroughly studied, so its effects on the body over time are currently unknown.
It is important to consult a healthcare professional before adding agmatine supplement to your daily routine.
There are also factors that may influence the effects of agmatine on an individual basis. These include age, sex, weight, overall health status, genetics, lifestyle factors, and more. It is important to approach supplementation mindfully and listen to your body's reactions.
One man who added agmatine supplement into his fitness routine reported improved endurance during workouts and faster recovery times afterwards. However, he did experience some initial headaches and digestive discomfort that subsided after a few days.
Agmatine: the only supplement that won't leave you with regrets - unless you count those extra reps at the gym.
Conclusion: Agmatine-Safe Supplement for Performance and Health
Throughout the article, an insight has been provided on agmatine and its benefits in enhancing performance and overall health. Agmatine can serve as a safe supplement as it doesn't have any notable adverse effects, which is why it is widely used by people for various purposes.
Many studies have been conducted to evaluate the effect of agmatine on different physiological parameters such as blood pressure, insulin production, etc. All these studies suggest that agmatine is a versatile supplement that can improve athletic performance and reduce anxiety levels. Moreover, it also helps increase muscle gains due to its role in protein synthesis.
While discussing the benefits of agmatine supplementation, it is essential to note that people with kidney or liver problems should avoid taking this supplement. It's also essential to consult health professionals before initiating agmatine supplementation if someone is using other prescribed medications.
Agmatine has gained significant prominence in recent years due to its wide array of health benefits, including improving brain function and reducing anxiety levels. The therapeutic properties of agmatine are attributable to its ability to modulate various neurotransmitters such as norepinephrine, glutamate, etc.
Frequently Asked Questions
Q: What is agmatine and how does it work?
A: Agmatine is a naturally occurring amino acid that acts as a neurotransmitter and neuromodulator in the brain. It works by regulating NMDA receptors, which play a key role in the regulation of pain, mood, and cognition.
Q: What are the benefits of taking agmatine?
A: Agmatine has been shown to have a range of benefits, including improved athletic performance, reduced pain and inflammation, enhanced mood and cognitive function, and even neuroprotective effects.
Q: Who can benefit from taking agmatine?
A: Agmatine is a versatile supplement that can benefit a wide range of people, including athletes looking to enhance their performance, individuals dealing with chronic pain or inflammation, and anyone looking to support their overall health and wellbeing.
Q: How should I take agmatine?
A: Agmatine is typically taken in supplement form, with recommended dosages ranging from 500mg to 2,500mg per day. It is best to start with a lower dose and gradually increase as needed, under the guidance of a healthcare professional.
Q: Are there any side effects or risks associated with taking agmatine?
A: Agmatine is generally considered safe for most people when taken in appropriate dosages. However, some individuals may experience stomach upset, headaches, or other mild side effects. It is important to talk to your healthcare provider before taking agmatine, especially if you have any underlying health conditions or are taking other medications.
Q: Where can I find agmatine supplements?
A: Agmatine supplements can be found at many health food stores, as well as online retailers. It is important to choose a reputable brand and look for products that are third-party tested for purity and potency.