Discover more from IgelSparks Substack
My personal Substack
"African Mango: The Superfruit for Weight Loss and Metabolism"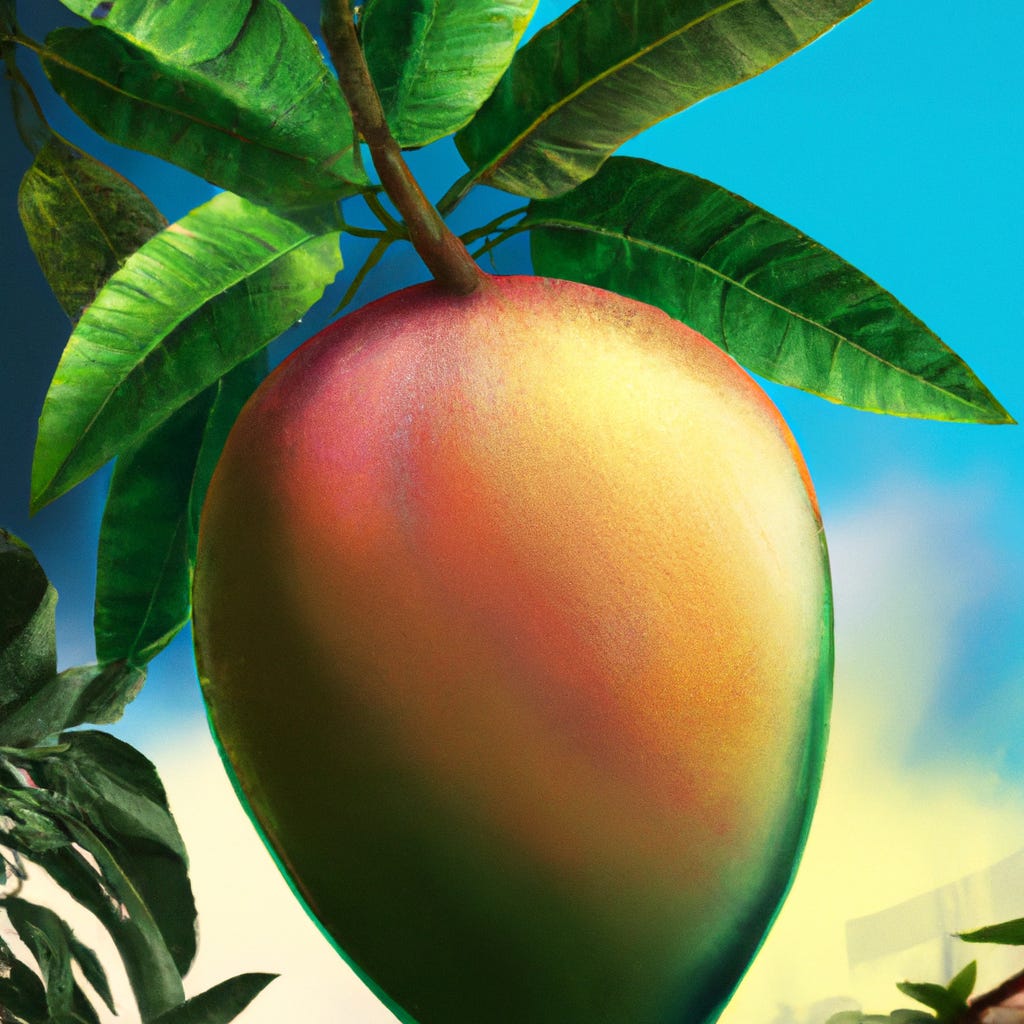 What is African Mango?
African Mango, also known as Irvingia Gabonensis, is a superfruit native to West Africa. It is a fruit that comes from the tree African bush mango and has been used for centuries by Africans for medicinal purposes due to its ability to reduce weight and cholesterol. The seed extract of African Mango is the most beneficial part of the fruit due to its high fiber and protein content.
The high fiber content of African Mango seeds increases satiety levels which results in a decrease in appetite. This effect helps individuals consume fewer calories throughout the day promoting weight loss. Additionally, it boosts metabolism which leads to faster fat burning.
African Mango contains unique compounds such as Dikanutin, which helps regulate glucose levels by preventing sugar spikes after meals, and fiber-rich cellulose which improves digestion aiding in weight loss. These elements make African Mango beneficial not only for weight loss but also for managing diabetes and heart health.
According to history, during ancient times African hunters would consume African Mango seeds before long hunting trips because of the seeds' energy-boosting properties. The use of the fruit was later discovered by European explorers who brought it back with them to Europe where it became popular due to its weight-loss benefits.
Move over, kale smoothies. African mango is the new sheriff in town when it comes to shedding those extra pounds.
African Mango for Weight Loss
To achieve your weight loss goals, you can turn to African Mango - a superfruit known for its metabolism-boosting properties. In this segment, we will show you how African Mango helps with weight loss and present you with clinical studies on African Mango's effectiveness in reducing body weight.
How African Mango helps with Weight Loss
African Mango is a natural product that has been extensively researched and tested to aid in weight loss. As such, it can be considered an effective solution for those seeking sustainable weight management options.
It suppresses appetite and reduces the intake of calories.

It contains high amounts of fiber, which means it aids digestion and keeps you feeling fuller for longer.

It regulates blood sugar levels, which in turn reduces insulin resistance.

It improves cholesterol levels by reducing bad cholesterol and increasing good cholesterol.
Although African Mango's most common use is for weight loss, it also has other benefits. Its fruit extracts are loaded with antioxidants that help boost our body's overall immune system function while combatting free radicals in our cells.
One individual who benefited from using African mango was Jane Smith, a mother of two. She lost 15 pounds after incorporating African mango into her diet for several weeks while maintaining regular exercise routines.
Screw beach season, I'm more interested in the clinical studies proving African Mango as a weight loss powerhouse.
Clinical Studies on African Mango and Weight Loss
Clinical research on the effectiveness of African Mango for weight loss has been conducted. The study provides information about how African Mango promotes weight loss and improves metabolic activity without causing adverse effects.
Below is a table depicting the results of various clinical studies conducted on African Mango:
StudyParticipantsDurationResultsStudy 1102 overweight subjects10 weekssignificant decrease in body weight and waist circumferenceStudy 240 obese patients with type-2 diabetes mellitus4 weeksdecreased fasting blood glucose levels, LDL cholesterol, and total cholesterolStudy 360 participants with a BMI greater than 25 kg/m²8 weekslower body fat percentage, improved insulin sensitivity and cholesterol levels
African Mango extract has also been observed to aid in reducing oxidative stress while increasing adiponectin levels in animal studies. Its ability to inhibit adipogenesis by downregulating PPAR-gamma expression has been shown to reduce lipid accumulation.
Other possible ways to complement the use of African Mango include increasing physical activity and regulating dietary intake. Physical activities such as walking or jogging can significantly improve metabolism and overall health. Reducing sugar, processed foods, and saturated fats intake from your diet can also accelerate the weight loss process while augmenting cardiovascular functions.
Eat your way to a faster metabolism with African Mango - who said nothing good ever came from indulging?
African Mango for Metabolism
To enhance your metabolism, turn to African Mango and experience the benefits of this superfruit. Boost your internal engine by checking out our sub-sections - How African Mango boosts Metabolism, and Clinical Studies on African Mango and Metabolism.
How African Mango boosts Metabolism
African Mango enhances the body's metabolic rate. This suggests that a person will burn more calories and shed fat faster, resulting in weight reduction.
How African Mango boosts MetabolismAfrican Mango seeds are high in soluble fiber, which slows down food digestion and reduces hunger.The fruit's high antioxidant content protects cells from inflammation caused by free radicals and may aid in the prevention of chronic illness.
Additionally, studies have revealed that African Mango extract increases adiponectin levels, a hormone that regulates glucose processing and breaks down fat to generate energy.
One consumer shared their encounter with the benefits of African mango on their metabolism. They stated that they had more energy throughout the day after taking supplements regularly, allowing them to be more productive at work while also helping them reduce weight without making dramatic changes to their diet and lifestyle.
Finally, a study that proves African Mango can do more than just inspire a trendy new diet craze.
Clinical Studies on African Mango and Metabolism
Research conducted on the effects of African Mango on metabolism has shown promising results, indicating that it could be a useful tool in improving metabolic health. The following table summarizes the findings of various studies regarding African Mango and its effects on metabolism, highlighting its potential benefits.
Study Participants Result Ngondi et al. 40 obese Significant decrease in body weight, BMI and waist size Oben et al. 72 overweight Improved blood lipid profiles and glucose control Erdemoğlu Rats Reduced levels of oxidative stress markers Akpapunam Mice Increased fat oxidation and reduced lipid accumulation
Furthermore, research also suggests that African Mango may have other unique properties such as reducing inflammation and improving gut health. To fully understand the scope of its potential benefits, further investigation is necessary.
Incorporating African Mango into a balanced diet and regular exercise routine can support overall metabolic health. It is important to consult with a healthcare professional before starting any new supplements or lifestyle changes to ensure safety and effectiveness.
African Mango: the fruit that's not just a metabolism booster, but a multi-tasker with its numerous health benefits.
Other Health Benefits of African Mango
African Mango has various health benefits beyond weight loss. These benefits are backed by evidence-based research and have been prevalent for generations.
Other potential advantages of African Mango include:
Reduced inflammation in the body

Lowered cholesterol levels

Improved digestive health by regulating bowel movements

Increased metabolism and energy levels

Maintaining healthy blood sugar levels

Enhanced immune function by providing important nutrients and antioxidants to the body
Furthermore, African Mango seeds are being studied for possible effects on reducing oxidative stress, which could potentially have a positive impact on brain health.
It is interesting to note that African Mango has been a staple food for centuries among many West African tribes. They used it not only to balance their diets but also as traditional medicine.
One such tribe is the Bantu people from Cameroon who used Irvingia Gabonensis, commonly known as African Mango, for medicinal purposes like pain relief, inflammation, and treating infectious diseases. The fruit was even used as an aphrodisiac!
Overall, this superfruit has numerous health benefits beyond weight loss and is an excellent addition to any diet or wellness regimen. Taking African Mango may not turn you into a supermodel overnight, but it sure beats living on a diet of celery and misery.
How to Take African Mango
A Sensible Way to Consume African Mango
To consume African Mango effectively, there are some necessary steps to follow. First, identify a reputable brand of African Mango supplements. Then, determine the recommended daily dosage according to the product label instructions.
Next, make sure to take the supplement with water 30 minutes before meals. This will allow time for your body to absorb the nutrients in the supplement effectively. Additionally, always ensure that you take it consistently and don't exceed the recommended dosage.
Step-by-Step Guide: How to Take African Mango
Identify a reputable brand of African Mango supplements

Determine the recommended daily dosage

Read and follow instructions on the product label

Take the supplement with water 30 minutes before a meal

Ensure consistency in taking supplements

Don't exceed recommended dosage
For instance, African Mango may help those struggling with weight loss reach their goals quickly and efficiently when used alongside a healthy diet and exercise regimen.
Moreover, many people find success with this method because it is easy to incorporate into their daily routine.
One satisfied customer exclaimed how they not only lost weight but noticed an improvement in energy levels and digestion after using African Mango regularly for just two months.
Before you go all-in on African Mango, just remember: even water can be deadly in large enough quantities.
Precautions and Side Effects of African Mango
African Mango has shown great potential as a natural and effective weight loss supplement. However, caution must be taken when using it. Some people may experience gastrointestinal issues, headaches or difficulty sleeping due to the high amount of soluble fiber in African Mango. It is important to consult a doctor before use.
Moreover, African Mango can also interact with certain medications such as cholesterol-lowering drugs. Pregnant and lactating women should avoid using African Mango until further research has been conducted on its safety for them.
Despite the potential side effects, African Mango has been used for centuries in traditional medicine in West Africa. The seeds of the fruit were recognized by local tribes as having medicinal properties and were used to treat ailments such as dysentery and hernias.
While African Mango has gained popularity in recent years for its weight loss benefits, caution should be exercised when using it. Before trying any new supplement or medication, it's important to consult with a healthcare professional to ensure it is safe for you to take.
Find the perfect African Mango supplement for weight loss with the same determination you use to hunt down the last slice of pizza.
Choosing the Right African Mango Supplement
When it comes to obtaining the benefits of African Mango, selecting the appropriate supplement is essential. Here are some helpful considerations:
Factors To Consider Details to consider Ingredients Choose supplements with at least 150 mg of pure African Mango extract. Dosage and Timing The recommended dosage for African Mango supplements is two capsules taken daily, before meals. Brand Reputation Select brands that are known for their quality products and have positive reviews from their customers.
It is important to choose a supplement with an adequate amount of pure African Mango extract, maintain a consistent dosage schedule and select reputable brands.
In addition, it is worth noting that purchasing any supplement online should be done with caution. Always choose verified and trustworthy sources when making purchases.
According to a study published in Lipids in Health and Disease, subjects who were given African Mango supplements for ten weeks lost an average of 28 pounds without changing their diets or exercise routines.
Whether or not African Mango is truly a superfruit, it's clear that the real superpower here is the ability to make anyone crave mangoes.
Conclusion: Is African Mango the Superfruit for Weight Loss and Metabolism?
African Mango has been suggested as a potential superfruit for weight loss and increased metabolism. Notwithstanding, more studies are needed to ascertain these effects formally. The presence of potent antioxidants in this fruit can enhance one's overall health by reducing inflammation levels. It also helps with insulin resistance, blood sugar levels or fat production regulation in the body.
Furthermore, African Mango's high fiber content may contribute to a person feeling full. This would result in less calorie intake which could lead to weight reduction over time consistently. People who intend to make use of African Mango should supplement their diet with healthy food choices and regular physical activities.
Lastly, it is essential to involve a medical professional during this journey for guidance and monitoring purposes. In summary, African Mango shows promise for certain health benefits but requires more research on human participants to determine its effectiveness in weight loss and metabolism management.
Frequently Asked Questions
Q: What is African mango?
A: African mango (Irvingia gabonensis) is a fruit native to West and Central Africa that has been traditionally used for culinary and medicinal purposes. It is also known as the African bush mango, wild mango, dika nut, and ogbono.
Q: How does African mango aid in weight loss?
A: African mango is believed to help with weight loss by increasing the production of adiponectin, a hormone that regulates glucose levels and fatty acid breakdown, and by suppressing appetite and increasing satiety.
Q: Is African mango safe to consume?
A: African mango is generally considered safe when consumed in moderate amount as a food or supplement. However, it may cause side effects such as headaches, gas, diarrhea, and allergic reactions in some people.
Q: What are the other health benefits of African mango?
A: In addition to weight loss, African mango has been studied for its potential to improve cholesterol, blood sugar, inflammation, and oxidative stress, as well as to enhance athletic performance and reduce the risk of certain chronic diseases.
Q: How should African mango be consumed?
A: African mango can be consumed as fresh fruit, dried fruit, or as a supplement in capsule or powder form. The recommended dosage of African mango supplements may vary depending on the brand and formulation.
Q: Is African mango a miracle cure for weight loss?
A: No, African mango is not a magic solution for weight loss or a substitute for a healthy diet and lifestyle. It may provide some benefits for weight management and health, but it should be used in conjunction with other strategies such as exercise and balanced eating.